Grassroots marketing works by promoting your business to a small group and hoping that your message will spread to a larger audience. The goal is that by doing something that sparks one person's interest, either because it's heartfelt, intriguing, helpful or unconventional, you increase the chance that they will share the message.
By thinking outside of the box and venturing away from boring emails or pricey advertisements, you can potentially spend less money while making more of an impact. Here is a list of some of the most creative grassroots marketing examples from the pros, plus a few tips from around the web.
---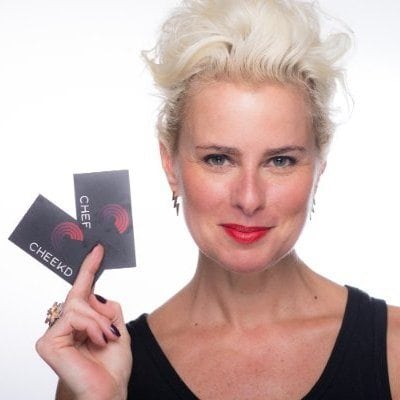 1. Carry a Fun-Tak (Sticky Adhesive) and Attach Promotional Cards Around Your City
Lori Cheek, Founder, Cheekd
To spread awareness of my dating app, I post my card on Citi Bike (New York City's bike sharing program) baskets, inside of subway cars, on movie ads on the platforms, on the back of bathroom stalls, and I even tag noticeable existing street art. I'll leave the cards in the sugar stacks at Starbucks and drop them into people's shopping bags, hoods, pockets and so on. I've even slid a few into dating books at Barnes & Noble to see what kind of traffic they'd drive. I've had people send me messages that say things like, "I found your card riding uptown on the 6 train" or "I don't know how this card ended up in my pocket, but I'm intrigued."

---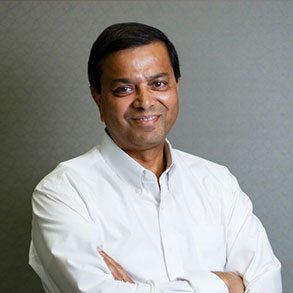 2. Reach Out Through Informational Blogs and Articles
Ajay Prasad, Founder and CEO, GMR Web Team
In this digital era, most of the customers are habituated to read about the product or services on the Internet before making any decision. You should create informational content having complete features and benefits related to the service you are providing so that you can connect with the audience surfing to read about your kind of services. You can promote your business at the end of the article after providing all the essential information. This will also help you establish credibility among your niche target audience and market your business exactly where your customers are looking for it.
---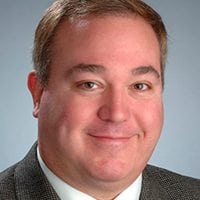 3. Create a Rallying Point for Your Customers
Scott Lathrop, Professor, Syracuse University's Whitman School of Management and MBA@Syracuse online MBA program
To sharpen the effectiveness of your grassroots marketing efforts, always be ready to capitalize on trending topics that are emotional touch points for your target market. Try to understand and anticipate the rise of such topics by following the media your customers follow carefully. Support causes particularly near and dear to them. Stress community service and social responsibility above profit and commercial gain.
Don't shy away from controversial issues — they are often the very subjects your customers pay the most attention to. Sometimes, it can even be useful to create controversy and "buzz" to provide a rallying point for your customers and to galvanize your relationship with them. Assume the role of "community organizer" for causes your niche customers believe in. Use social media to convey your support for these causes in authentic original ways. Provide information, chat rooms and public forums for debate on those topics.
---
4. Make a GIF on Giphy
Beth Cooper, Marketing Director, KNB Communications
GIFs are ubiquitous! People use them in texts, emails, Twitter, and so on. Giphy is a major provider of these GIFs. A great, free, grassroots marketing idea is to create a branded GIF on Giphy. Choose a subject that fits with your brand — perhaps a holiday like Valentine's or St. Patrick's Day) or a conference in your industry. Make it fun — even cheeky. Just be sure it's visually compelling and is not overly sales-y. Giphy makes it easy to create one with its free tools. You can also upload one of your own. Use some targeted hashtags so that users will easily find your GIF in searches. Share it via your own social channels and check Giphy periodically to see how many views your GIF has gotten for tracking purposes. Here is an example.
---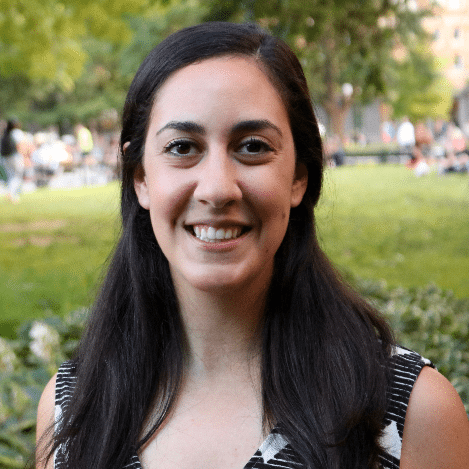 5. Start a Text Conversation With Your Customers
Yes, you read that right. Text your customers. While emails are good for blasting basic info to your customers, you can have a real conversation with them via text. CustomerSpec is a text marketing platform lets you send out one-touch surveys so you can learn about topics your customers are interested in, improvements you can make to your business, or products they want. You can then offer targeted promotions to any group of customers based on their feedback. Click here for a free 14-day trial.
---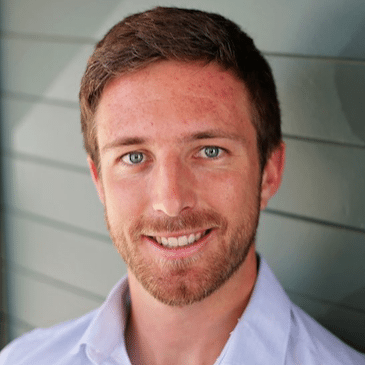 6. Recruit Enthusiastic People in Their 20s to Promote a Travel Program to College Students
David Mulqueen, Project Manager, Odd Dog Media
We send our recruitment team to college campuses around the country. Upon landing on campus each week, our recruiters make energetic, enthusiastic and almost over-the-top classroom announcements to the largest lecture halls on campus. They research classes ahead of time to find the most suited and follow each announcement with a signup sheet that includes promotional flyers about the program. With a weekly budget of $200 for supplies, we could generate up to 1,500 leads a week easily.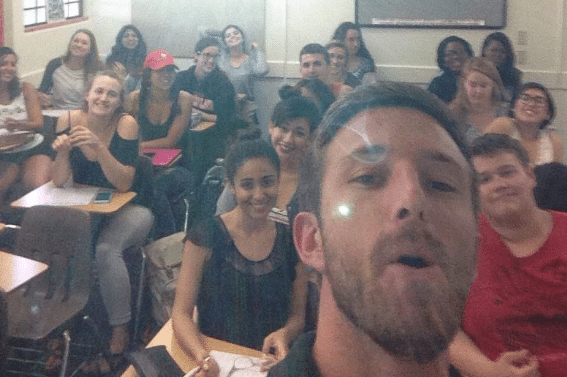 ---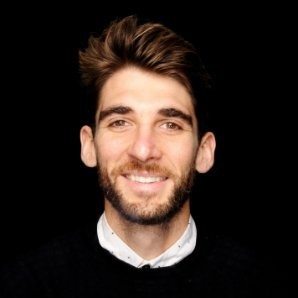 7. Start a Facebook Party
Logan Estop-Hall, Co-founder and CEO, Rebel Hack
Bootstrap your Facebook group or page growth by holding a "Facebook Party." Get everyone in the company to focus simultaneously over one hour (party snacks help) to invite all their friends to join your Facebook group. Then, to exploit your friends even more, everyone should personally start a messenger conversation with around 10 or more of those friends to ask if they could follow the group or page. Also, invite them to ask their friends to like the group or page too.
---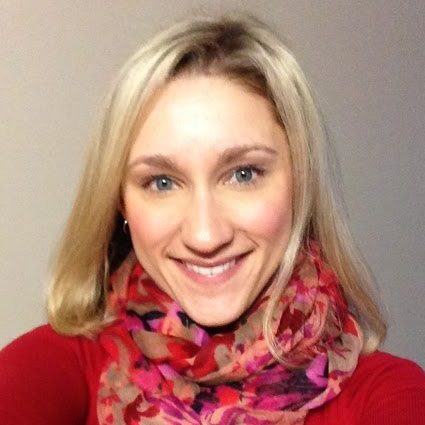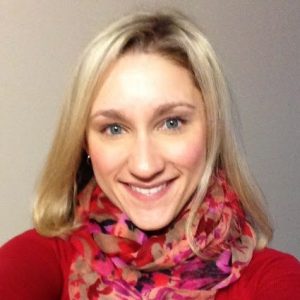 8. Start a Storytelling Campaign
Adrienne Irizarry, Principal Owner, Leviosa Communication
One of my most successful campaigns was a storytelling campaign. We chose several success stories with our product and told the story of how they use it and how by using it they were successful. We ran it as a series of short stories on our website and through social media — one a week featuring a different person or business — and it was wildly successful. People trust people so, in a way, it was a mini influencer campaign, long before influencer marketing really became a buzzword in the marketing world. The person featured shared it, that person's family shared it and the ripple effect was remarkable. Our return was triple what we had projected.
---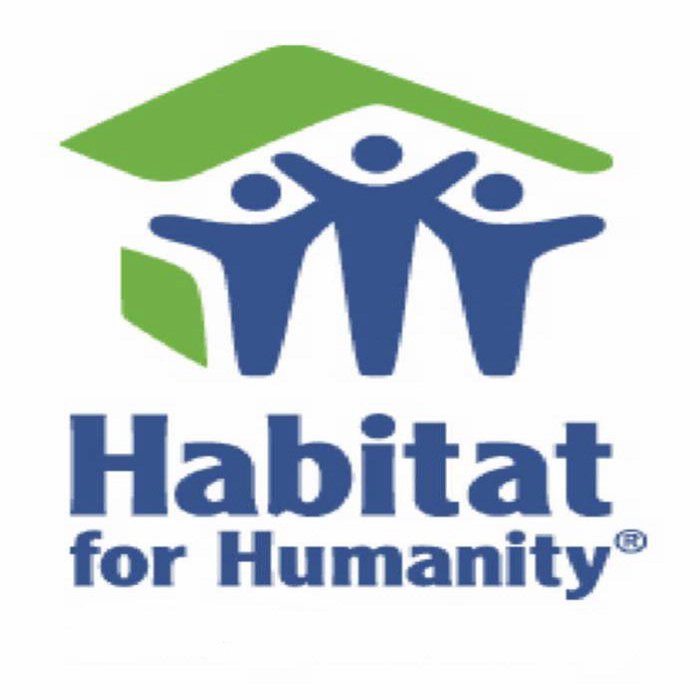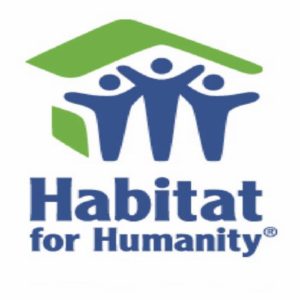 9. Partner With Habitat for Humanity to Generate Press
Brandon Young, Payless Power
Our biggest challenge is getting more exposure for our business, and we wanted to find an effective and cheap way to do so that would also help out our fellow Texans. We teamed up with a Habitat for Humanity to help build a home for the needy. This was a big project, so there were many volunteers and even some local press and, of course, all our staff had T-shirts with our logos on them. We also had a good response on Facebook when we posted it as well as cross-posted it with Trinity Habitat. All in all, we helped the needy and got some good press.
---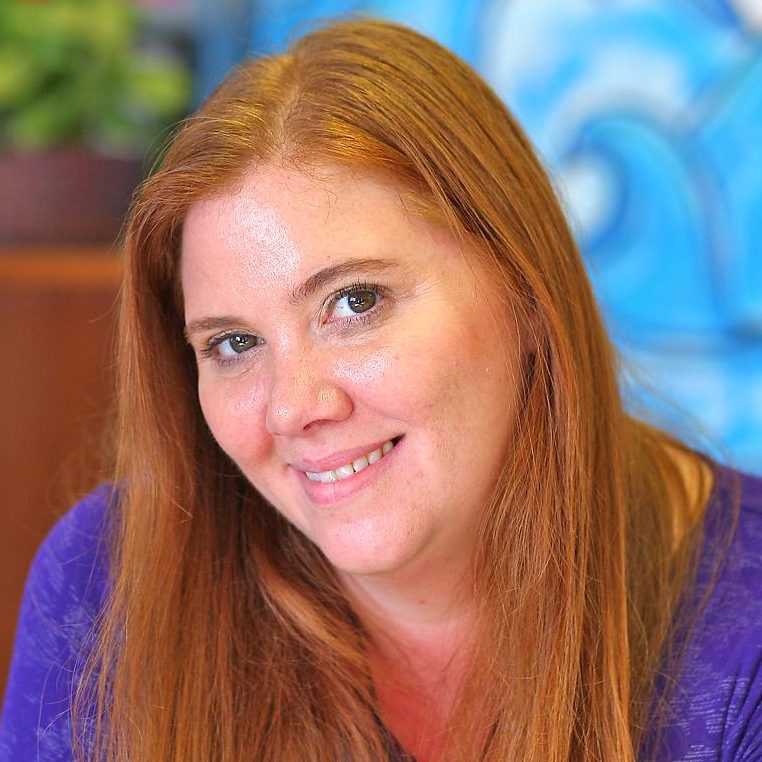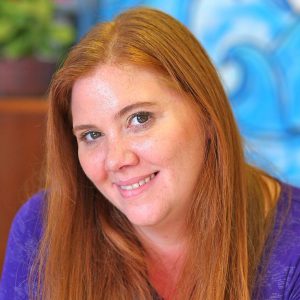 10. Donate to Community Events
Rebecca Bertoldi, Account Director, Meehan Digital Marketing Agency
If you're looking to reach consumers in your local area, donate to community events. You can give a gift certificate to your business as a raffle item. Be sure to include literature about your company in the envelope. Not only does the recipient get to learn more about your brand but the crowd of people waiting for the raffles will hear your business name as well. If possible, take it a step further and donate branded items to these events too. For example, offer to donate the pens needed for the event.
---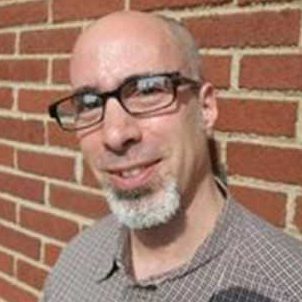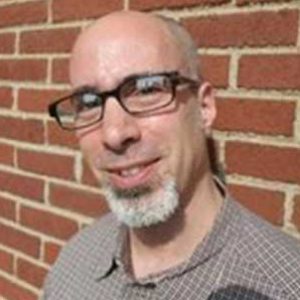 11. Partner With a Local Establishment for Fundraising Events
Rafe Gomez, Co-owner, VC Inc. Marketing
A creative and socially responsible way to generate media coverage for a small business is to partner with a local nonprofit or charitable organization and schedule a day to earmark a portion of sales as a donation to the organization. The fundraising event can be promoted — for free — via local newspapers and websites as well as the social media channels and email databases of the partner organization. This idea not only delivers a new stream of revenue for the partner organization but it also positions the store as a valuable and contributing member of the community, builds awareness of the store in the marketplace, ramps up the search rank for the store, boosts the store's incoming foot traffic and delivers an edge over the store's competitors.
---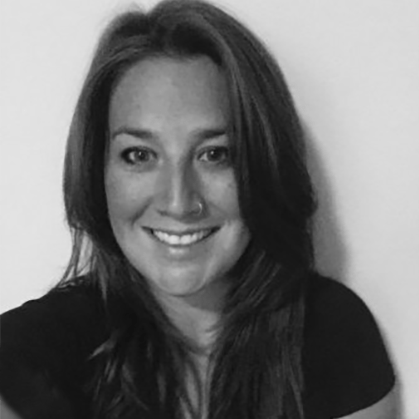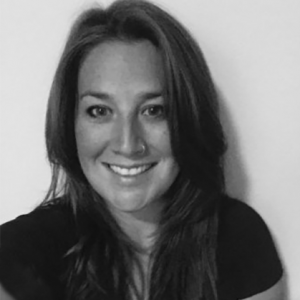 12. Seek Out Timely or Seasonal Opportunities
Meg Prejzner, Founder & Brand Marketing Strategist, Hackett Brand Consulting
Seasonal opportunities present a great opportunity for small businesses to capitalize on consumer habits. These ideas resonate in the consumer's minds because they have a timely reason (or hook) to remember it and, therefore, can plan their behavior around it. If it's the first day of summer or holiday shopping season or Valentine's Day, you can use these as excuses to build promotions for consumers tied to these days and events. You can offer a buy one, get one coupon for a Valentine's Day date, celebrate National Ice Cream Day or National Flip Flop Day with a special offer or treat or even create your own Fan Appreciation Day.
Your ideas don't have to be over-the-top and grandiose. It can be as simple as offering a cold water bottle to consumers on a hot day or being present at a local Fourth of July parade. However, it is important to be relevant through timeliness.
---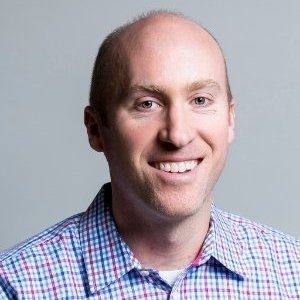 13. Write Guest Posts for Online Publications
Matt Solar, VP of Marketing, nDash.co
Similar to blogging, we've seen a great return on investment on guest posts for third-party blogs, such as Marketo, InfusionSoft, Databox and Growth Hub. Search Google for sites within your industry that accept guest posts and create a spreadsheet to keep track of your pitch funnel across brands. If you can find sites that will accept content pitches, such as those that don't require the full article upfront, make sure you send them three or four relevant topics every couple of weeks. Often, the content managers don't have the time to do a competitive analysis or update prior year posts, so tools like Moz's Open Site Explorer can be a great starting point for your pitch creation.
---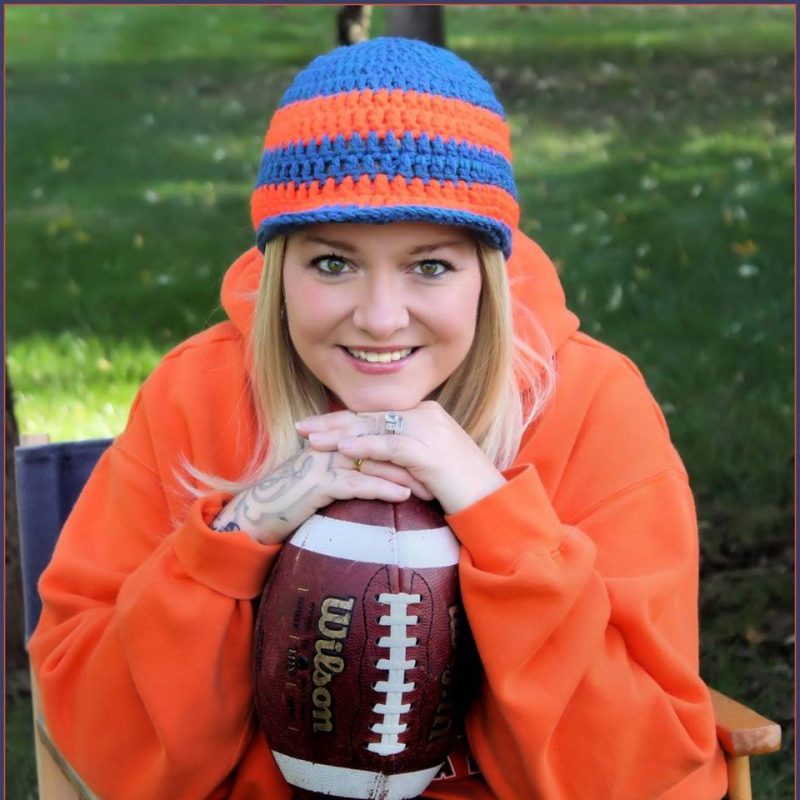 14. Create a Group With Other Business Owners to Market to More Customers
Heather Kavolino, Owner and Founder, Gypsy Spoonful
I run an e-commerce site like Etsy but smaller and by invitation only. We have 130 small shops gathered under one virtual roof. As a community, we like to help promote each other as much as we can. Each member mails business cards to the others and when we get an order, we include five members' cards in the package (so as not to increase the shipping weight too much). When the customer gets the package, we're not only promoting our shop but we're also promoting our fellow Gypsy Spoonful shop owners as well. When one of us gets a sale, all of us get a sale. We believe in community over competition.
---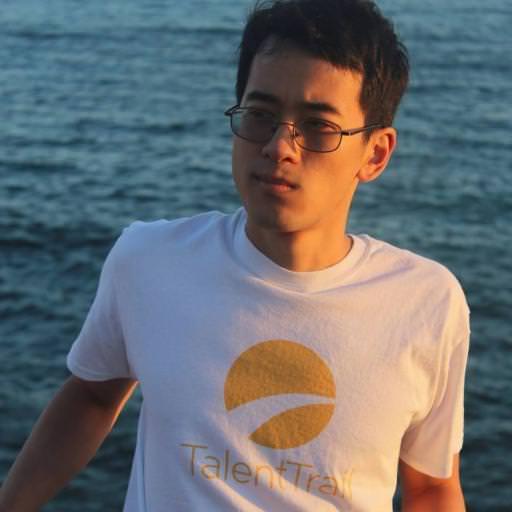 15. Run a Contest With a Fun or Crazy Prize
Sydney Liu, CEO, Commaful
Contests are a fun way to get your community and customers involved in your business. Prizes can include free products, social media shout-outs or something really crazy and fun! Often, the best prizes are creative like cartoon drawings of the winners. If you run a physical store, you can tell people about the fun contest live and bring people into the adventure.
---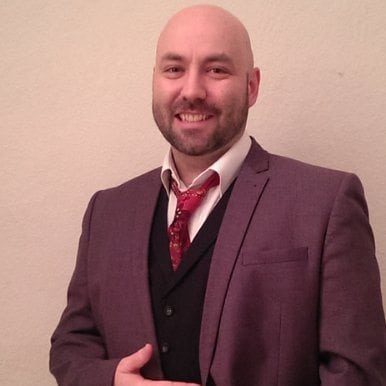 16. Find Someone With Many Connections and Influence to Promote Your Product
Neil Sisson, contributing writer, Tweak Your Biz
Find an important influencer in your sector or celebrity personality that buys or uses your product and use their fame, endorsement and connections to get noticed. Note that this doesn't necessarily have to be someone famous. Consider using a sorority president if your demographic is college students or a popular trainer if your product is health-oriented.
---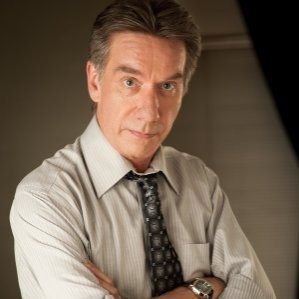 17. Sponsor Discounts for a Local Farmers' Market Business
Steve James, Marketing Lead, OPUS Consulting Group Ltd.
If small businesses are requiring growth within a "walk-in" crowd, it's still advantageous to be places within their buying community that larger competitors won't be. During the summer months, know what festivals, markets, pageants and special community events take place in your town/ or area because this is where your foot-on-the-ground shopper is. What are their problems and what can you do to alleviate them? How can you quickly explain these benefits and what can you leave them with that will get them into your door? How about "10 percent off for the holder of this card, along with a guest, when you visit us?" Sponsoring something at your local weekly or monthly farmers' market may be a good fit. Get in touch with your local city hall and find out what events are coming in, obtain some contact lists and find out how you can help.
It will cost something — marketing always does — but a simple, repeating process may get your fledgling company on a variety of websites and in people's homes via cards or other giveaways, offering an opportunity to meet prospects face-to-face and become part of a treasured event that your larger, nonlocal-based company cannot.
---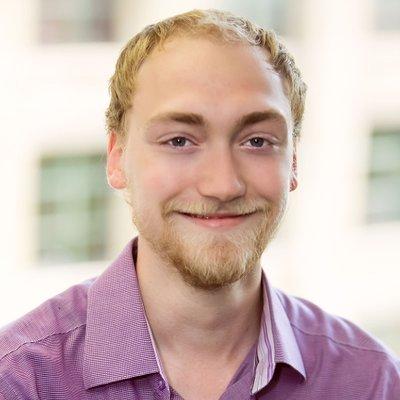 18. Install Custom Wall and Floor Decals
Colton De Vos, Marketing and Communications Specialist, Resolute Technology Solutions
If you are launching a marketing campaign and have created social media graphics, posters, handouts, and other — turn that design into floor and wall decals as well. There are many online retailers that you can upload your design to and get an affordable end product that can be reused in many different locations. Make sure the design is attention-grabbing and has a clear call to action like a website or phone number. Then, you just have to find creative places to set them up. If you have any partners or associations you work with that have heavy foot traffic consider reaching out to them to set up the decals during the campaign.
---

19. Cross Promote Your Business With a Complementary Company in a Creative Way
Ryan Lum, Founder and Editor, Creative Guerrilla Marketing
Partner with a local business with a similar target audience in order to spread your message to more people. For example, if you own a healthy smoothie shop, ask the local gym owner if you can have your employees pass out free samples to gym members who have just finished their workout.
Below is a creative example of Colgate marketing its product to those who have just finished its ice cream bar. See more examples like this in Ryan's article.

---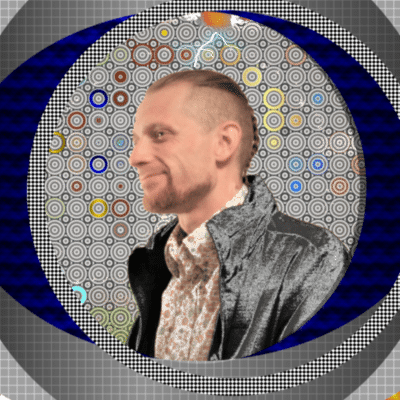 20. Get in Front of People and Give Them What They Need
Jason Paden, Webmaster/SEO/Digital Marketer, Jobs for PhxAZ Today
Arizona has a very active hiking community and, knowing that, I would scout out heavy traffic hiking locations in affluent neighborhoods and then go hike them on a Saturday morning to feel out the scene and see when the highest traffic times are. Then, I buy 100 company-branded, white-labeled, 16.9-fluid-ounce water bottles. The following Saturday, I'd be at the bottom of the mountain or trail and hand the water bottles out. I wouldn't pitch anything to anyone I'd just hand them out with a smile and kind greetings. The best results actually came when I started becoming more creative with the white label.
Aside from company contact information and branding, I'd also put this message "Google 'Jobs for PhxAZ Today' and click on our link (insert whatever link name)!" Not only did we see the same roughly 15 percent conversion from just handing out bottles and an average eight times ROI, we also saw a fair-sized increase in search traffic. One thing that you will have to watch out for if you do something similar is litter. At the end of the day, I'd walk the surrounding area and, inevitably, find as many as 10 bottles on the ground. Make sure you take care of that the correct way because it's not a best practice for people to associate your brand or company with litter.
---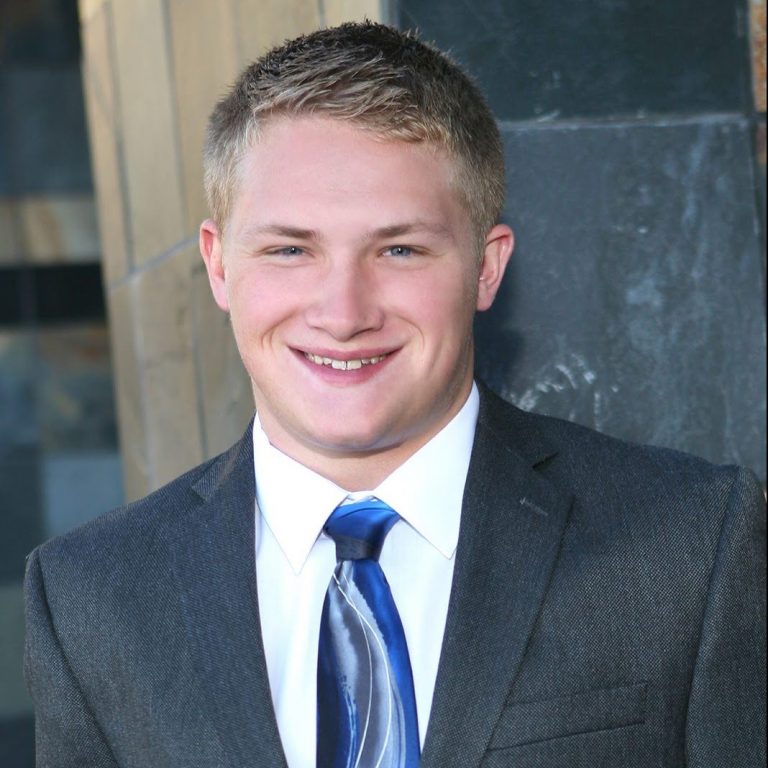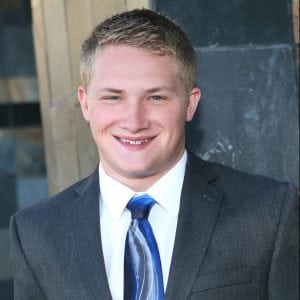 21. Adapt Your Advertisements to Reflect Local Interest
David Richards, Product Manager, FluentStream Technologies
The FluentStream offices are on the corner of Park Avenue and Broadway in Denver. There is significant foot and vehicle traffic going directly by our offices. More than that, we have a number of popular bars and restaurants, such as Great Divide Brewing, in our immediate vicinity, which is populated by small businesses and startup employees and owners — our target market. In other words, we have an enormous blank billboard in the middle of the people we are trying to reach. A billboard or sign is one thing, but we are in the Rino Art District of Denver — which means murals are absolutely acceptable.
We are in the process of planning to have our exterior walls painted with murals. We will either hire a commercial painting group to put up our logo or name or volunteer our wall for the Colorado Crush Festival. Boom! Thousands of people passively added to the top of our marketing funnel every day.
---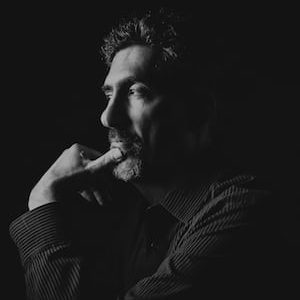 22. Start Teaching Short Classes
Adam Cole, Co-Director, Grant Park Academy of the Arts
We entered a "Maker's Fest," which was unusual because music schools are not known for "making" anything, and started a drum-making workshop for kids. We spent an hour teaching our 12 participants how to make their own drum out of simple materials, which was followed up by a rhythm and drumming session. All of this was to let people know about our Instrument Building Summer Camp this June and July. The event was a huge success.
---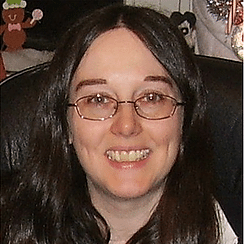 23. Participate in Special Events Like a Local Parade
Jessica D. Adams, Author, The Underground Toy Society
The Underground Toy Society has participated in local parades in order to promote its children's books. The author, Jessica D. Adams, utilizes her truck with magnets on the sides with business information while having toys wave out the windows to the parade watchers. She has attended parades for the 4th of July, Halloween and Christmas. She also has distributed bookmarks to the children during the parades for the promotion of her children's books. All parades she has entered have been free, and she has even won fourth place in her hometown's Halloween parade.
---
Over to You
Have you used any of these grassroots marketing ideas to promote your business? Let us know in the comments section below!
If you're looking for more marketing tips, check out these local marketing ideas from the pros.