Green businesses focus on adapting processes that make a positive impact on the environment. They apply strategies like recycling and using solar power to help preserve Earth's resources. And because consumers prefer patronizing companies that support a good cause, we highly recommend green business ideas for beginners as first ventures.
When you're ready to move forward with your green business idea, you should choose a structure and establish your business as a legal entity. Use a reputable provider such as Incfile to walk you through the entire process. Incfile work with you to reserve your trade name and help you decide the business type under which you should register your company. Its agents will even offer to do the paperwork for you. Get started with Incfile today.
Here are 15 simple green business ideas for beginners to inspire your own:
---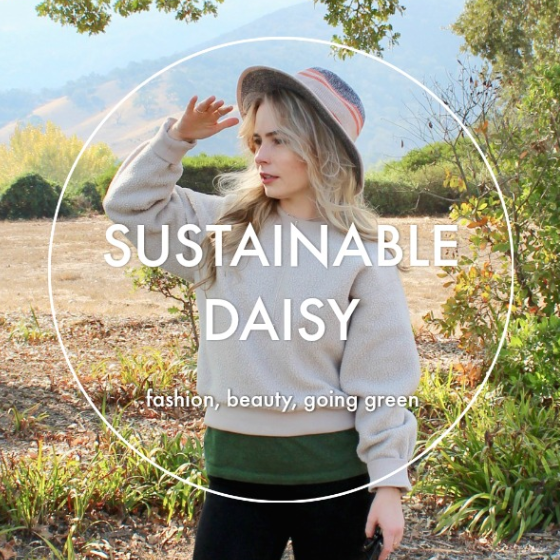 1. Eco-Blogging
Average Startup Capital: $300
If you're passionate about saving the Earth and the environment, you can start a blog that promotes your cause. Provide engaging content and market your blog by networking with other websites of similar interests. You can start earning money through affiliate marketing. By partnering with different brands to recommend their green products to your readers, you'll receive a percentage of sales for each purchase that comes through your website.
Karen, who is also an environmental scientist, is behind the popular blog, Sustainable Daisy. She offers great ideas for creating do-it-yourself (DIY) outfits using second hand materials. Her website also features a store where she promotes sustainable brands to her readers.
---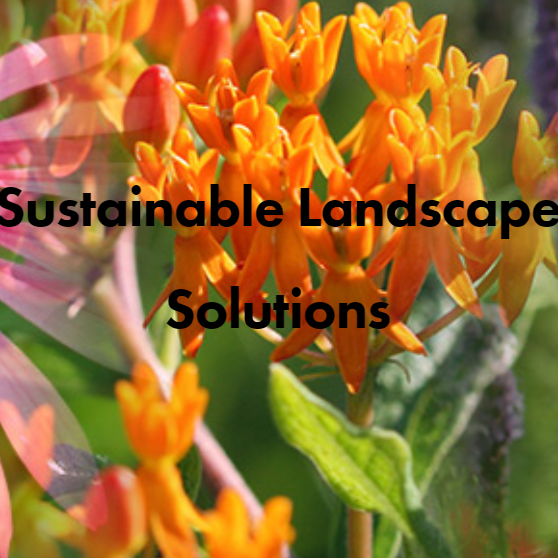 2. Sustainable Landscape Designing
Average Startup Capital: $3,000
Sustainable landscaping is as simple as creating a design based on the natural surroundings. Landscapers work with the original slopes and soil of the land. By doing so, the area can better adapt and easily recover from natural calamities.
Professional landscapers have to consider local environmental factors while designing to ensure they have minimal negative impact on the environment. This is advantageous to the business, because the work tends to be simpler and less expensive.
Sustainable Landscape Solutions is known for its sustainable landscape designing services. It does everything from designing rainwater harvesting systems to maintaining wetland habitats.
---
×
FREE Ebook: How To Start Your Business
Step-by-step blueprint that shows you how to go from idea to launch in 30 days
This email address is invalid.
×
FREE Ebook: How To Start Your Business
3. Making Eco-Friendly Furniture
Average Startup Capital: $250
Making eco-friendly furniture, also called upcycling, focuses on upgrading old pieces and turning them into something new. If you like visiting yard sales and using your creativity to refurbish things, you can start making money by flipping old furniture. The beauty of this business idea is that it's easy to scale, and you can start small and grow as you make more sales.
Upcycle That is a business founded by passionate upcyclists, Judy Rom and Jacques Karsten, in 2012. They have a website that sells sustainable items like home decor and curates ideas and inspiration on how to turn old items into something new.
---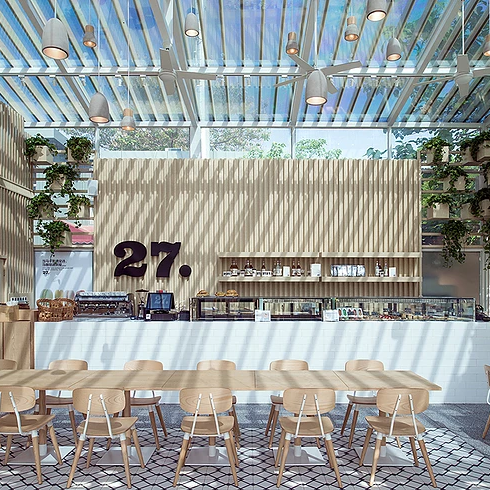 4. Start a Greenhouse Coffee Shop
Average Startup Capital: $30,000
Starting your own coffee shop can be quite expensive, but most of the startup costs you need to fund a brick and mortar location can be minimized if you choose to make it a green business. The space should be open and airy, so it'd be a good idea to implement a minimalist design using rows of plants as your decor (think rooftops and backyards). Selling your plants can also become an added source of income.
Cafe 27 is a 120 square meter greenhouse style open space coffee shop created by the team of Andrei Zerebecky and Lukasz Kos in 2015. The overall simplicity of the design and furnishings add to the coffee shop's charm and has become a landmark in the city.
---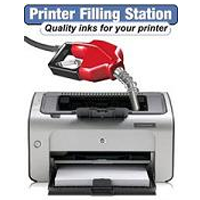 5. Ink Toner and Cartridge Refilling Services
Average Startup Capital: $275
Ink refilling services are in demand because they're an inexpensive alternative to purchasing a brand- new printer ink cartridge. Aside from being environmentally friendly, all one needs to start this business is ink supplies and a syringe. You can find numerous wholesalers who sell black and colored printer ink that's compatible with popular brands; you can then offer it to retail customers to refill their empty printer cartridges. The ink is usually packaged with refilling tools that include syringes, needles, plugs, and hand cleaners.
George Lewis started Printer Filling Station in 2000 as an online-based printer ink refill business. He started small and sold refill ink cartridges for $25 to $40 each; the cost he incurred was only an average of $2 per cartridge.
---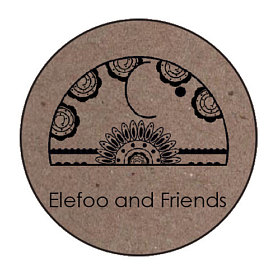 6. Selling Recycled Paper Craft Designs
Average Startup Capital: $250
One of the easiest ways to practice green living is using recycling paper to create paper crafts. This is the perfect avenue to showcase your creative skills while earning money at the same time. All you have to do is pick a theme, execute a design, and sell your finished products on platforms like Etsy and other specialty shops. The cost is minimal, and people are willing to pay a premium for special, one-of-a-kind designs (textured paper for wedding invitations and home decors made out of paper-mache).
Sarah and Adam James Modley are the owners of a shop called Elefoo and Friends that sells recycled paper crafts on Etsy. Their inspiration comes from Sarah's love of animals; they add animal images as designs and themes on their specially handmade cards.
---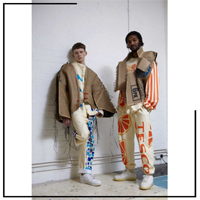 7. Selling Recycled Fashion
Average Startup Capital: $1,000
You'd be surprised at how much waste results from creating clothes. If you have a talent for designing clothes, consider sustainable fashion as your next business venture. You can join a network that will connect you with clothing brands and arrange for you to take the excess, unused material off their hands. This will give you a variety of textured fabric you can use to create your own clothing line and sell for a profit.
Bethany Williams is a unique apparel company that proudly produces 100% sustainable garments. The clothing line features local, traditional handcrafters who execute their own designs, down to the handmade buttons. The company has launched a number of fashion shows and been featured in magazines for its work.
---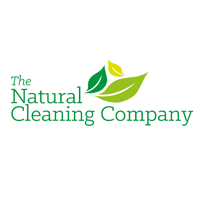 8. Eco-friendly Cleaning Services
Average Startup Capital: $1,500
A professional cleaning service can stand out from its competitors by offering something unique. Consider an eco-friendly brand that uses sustainable cleaning products instead of hard, harmful chemicals. Do your research to find homemade alternatives to cleaning brands, and make them the focus of your business to attract environmentally-conscious clients.
Founders and directors of The Natural Cleaning Company, Lisa Marie and Rich Smith, are hands-on with their business. They get excellent reviews from clients, not only for their cleaning services, but also for the range of cleaning products they use, like microfiber technology, water, and plant-based enzymes.
---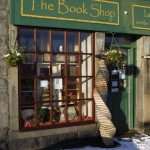 9. Secondhand Bookstore
Average Startup Capital: $1,500
Selling secondhand books can be a potentially lucrative business even as technology develops more ways for people to read. What's great about this idea is that you can source your books in a number of ways such as going to book sales and purchasing titles you think your customers might want to buy. You can also start your own website where visitors can view your list of available books so you don't need a large physical space for your shop.
The Bookshop is the largest bookstore in a local town with over 100,000 secondhand books available. It buys and sell books from the locals and private collectors. If you want to know which books it has for sale, you can search the website for specific titles.
---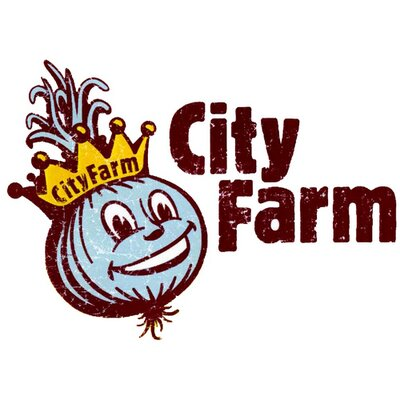 10. Urban Organic Farming
Average Startup Capital: $5,000
Urban organic farmers maximize the use of limited space and avoid harmful chemicals when growing their produce; they are the perfect example of a naturally, environmentally-friendly entrepreneur. The required startup capital you would need to start this type of business mostly depends on how much space you have available for use. Urban farmers are interested in businesses like vegetable landscaping and hydroponics, a method of growing plants using water and soil nutrients instead of soil. They sell their organic produce to supermarkets or directly to consumers.
City Farm operates both a farm and a farm stand in Chicago, making use of vacant lands to produce organic crops. It also donates portions of its fresh crops to food pantries and soup kitchens around the city.
---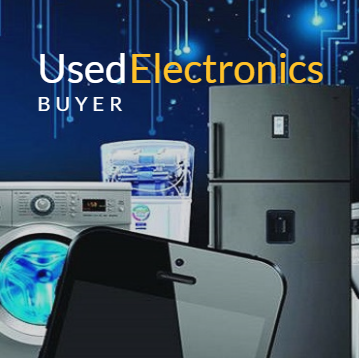 11. Transforming Old Electronics Into Appliances & Reselling
Average Startup Capital: $3,000
Technology is advancing at a rapid pace, and most people tend to be at a loss on what to do with their outdated or broken electronics. If you know your way around an electronics shop, you can buy old items and use some of their parts to refurbish second-hand appliances. If you have any leftover parts after finishing your project(s), you can sell them to a recycling facility to earn even more money. This type of recycling business is easy to set up and maintain because it doesn't cost a lot of money to start. Invest in a website and digital marketing strategy to make sure you reach your target market.
Used Electronics Buyer, as the business name suggests, has been buying and refurbishing second-hand electronics for 20 years. The excess parts that go unused are sent to a recycling facility where larger companies can turn them into other forms of recycled products.
---
×
FREE Ebook: How To Start Your Business
Step-by-step blueprint that shows you how to go from idea to launch in 30 days
This email address is invalid.
×
FREE Ebook: How To Start Your Business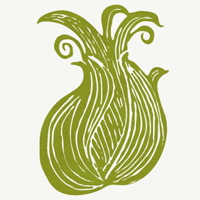 12. Farm-to-Table Restaurant
Average Startup Capital: $75,000
For many, opening a restaurant is costly, mainly because you have to invest in the location. Farm-to-table restaurants are more cost effective because they cut out the middleman when sourcing ingredients. If you have your own farm at the back of your house, you can start your own simple restaurant at the front. People love to experience a farm-to-table restaurant service because they know that the ingredients are fresh, and the home style ambiance adds to the charm.
The popular local restaurant Farm & Table sits in front of an 11-acre farm that has been in the restaurant owner's family for generations. Starting as a small garden, it now supports the entire restaurant menu, offering dishes made from scratch and reflecting the local growing season.
---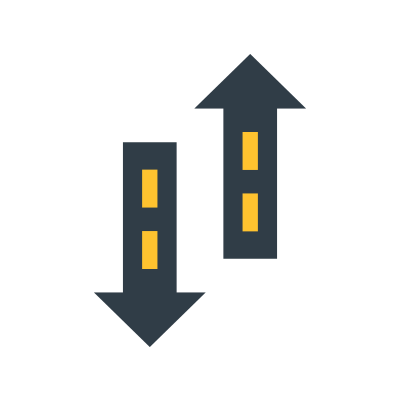 13. Car Pool Service
Average Startup Capital: $500
Car pooling allows people who don't have or want to drive their own cars or vehicles, to get around. This method of commuting has been practiced for a while but has since been upgraded with the help of technology, so it's now much easier for new business owners to start earning money. All you need is your own car and to be registered in a ride-sharing app like Uber of Lyft. Your income will depend on how much time (and distance) you're willing to put into the business.
Commute Solutions is a car pooling system developed by the locals of Central Texas to help organize ride-sharing arrangements in their neighborhood. They have a variety of "commuting solutions" from bike rides to van pool and other categories like emergency, student, and senior rides.
---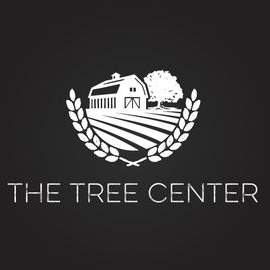 14. Tree Nursery
Average Startup Capital: $3,000
Starting a tree nursery can seem like an overwhelming task, but what's important to note is that new business owners can start small. If you have available land, all you need to do is to source your seeds or seedlings (10 or 20 to start), and research the best growing methods suitable for the type of soil on your land. Tree nurseries require time to nurture, but with a website, you can start selling the seedlings and be paid to grow them on behalf of your customers.
The Tree Center was started by a family of horticulture experts who have been growing a variety of trees and other plants for three generations. With a team of 18, they sell the trees on their website and Etsy; since starting, they have shipped over 38,000 trees to their customers.
---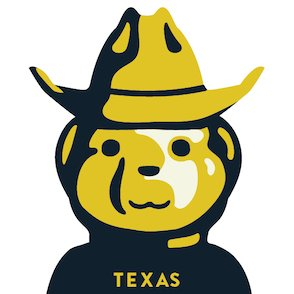 15. Bee Farming Business
Average Startup Capital: $1,000
Bees are said to play a key role in maintaining the ecological balance, so more people should consider starting a bee farm to show their support. Bee farmers raise and maintain bee colonies in order to produce and sell its products. Bee farms are highly scalable, and it's advisable that beginners start low so they can learn as their business grows. The earning potential of bee farming is great as bees provide products such as royal jelly, honey, and bee pollen that consumers will buy for a premium price.
Texas Honey Bee Farm offers a variety of services and products to their customers. Their farm is open to visitors for educational tours and tastings. They also sell their own line of bee products and smaller bee hives to aspiring bee farmers.
---
Bottom Line
It can cost anywhere from $250-$75,000 to start a green business, and every entrepreneur should consider opening one. Small sustainable business ideas can make a huge positive impact on the environment, so even new business owners should do their part. Use our list of green business ideas for beginners to inspire you with a standout and eco-friendly business of your own.
Ready to start your own business? Don't forget to start your own business website that's supported by a reliable web host. DreamHost is a very low-cost web hosting service that offers just the right features to efficiently run your affiliate blog. It provides users with unlimited bandwidth, a domain name, and a one-click web apps installer to help you start your blog in no time for as little as $4.95 a month. Visit Dreamhost today, and take advantage of their discounts.
Did we miss out on your favorite green business ideas for beginners? Let us know in the comments.