GroundTruth is a leading location platform, providing powerful location data that businesses use to learn not only who their customers are, but where they are. This information is used to create highly targeted—and effective—marketing campaigns. We spoke with Sunil Kumar, CEO at GroundTruth, to learn more about how his company's technology works and what businesses can do to make the most of it.
Sunil Kumar, CEO of GroundTruth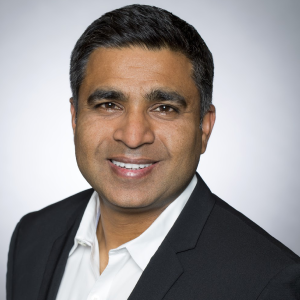 Sunil Kumar is the founder and CEO of GroundTruth. The company's success to date is owed to Kumar's innovative approach to technology and his ability to lead; he is keenly interested in creating meaningful solutions for businesses and has a long history as a former engineer that informs his technological solutions. In fact, he has worked for companies such as Daewoo Telecom and Cisco Systems. He also founded V-Enable, a voice search solution for major cell phone service providers like Verizon and Sprint. These days, he is leveraging his experience to develop location-focused marketing technology for GroundTruth.
Fueling Business Success With Location Data
Fit Small Business (FSB): What is GroundTruth's mission? What is it doing to achieve it?
Sunil Kumar: Since its inception in 2009, GroundTruth has helped its partners reach the right customers based on the stores and places they visit in the real world. GroundTruth's mission is to deliver on the promise of a true value exchange between people and businesses based on customers' precise local context. To achieve this, we leverage our vast data infrastructure, which sees two out of three smartphone users in the U.S. and more than 30 billion visits globally.
Discovering the Value of Mobile From Voice Search
Fit Small Business (FSB): How was the idea for GroundTruth born and which marketing channel helped it grow the most?
Sunil Kumar: I co-founded V-Enable in 2001 with the vision of providing an easier way to navigate mobile content using voice. In the end, however, V-Enable was too early for the market. However, building V-Enable led me to consider the value of mobile in the context of location marketing. As a result, I co-founded GroundTruth (formerly xAd), where I served as COO until 2018 and, now, CEO.
When GroundTruth began, location-based mobile advertising was more of a tactic, not a strategy. We leveraged the incredible insights that local consumer behavior yielded to help educate the market on the importance of this new area of marketing. This strategy, which we still employ, has helped GroundTruth become the thought leader it is today.
Creating a Quality Product to Fill a Gap in the Market
Fit Small Business (FSB): When GroundTruth started, what did it offer that others didn't?
Sunil Kumar: From GroundTruth's early days, our team invested heavily in technology to create a blue ribbon product. This was risky since it required a lot of talent acquisition in a crowded technology ecosystem. Additionally, there were no other engines providing relevant location-based results on mobile. Even Google had only just begun to explore mobile data, and its ads often lacked relevance, offering recommendations more than 50 miles away.
GroundTruth Innovates for Consumer Intent
Fit Small Business (FSB): How has GroundTruth evolved since its inception in 2009?
Sunil Kumar: We have focused on the lack of accurate location-based results by creating an algorithm that ranks advertisers based on engagement actions—like the number of times an ad results in a request for directions.
By 2012, when GroundTruth started to expand beyond mobile search and launched location-targeting products based on real-world foot traffic data, we started to see the payoff. This was solidified in 2013 when GroundTruth extended its reach globally and launched its proprietary Blueprints polygon mapping technology, the foundation of understanding consumer intent.
By 2016, my dream had become a reality: GroundTruth reached 100% year-over-year revenue growth and even acquired leading weather app WeatherBug. All the while, I remained steadfast in my determination to create an innovative company and world-class platform that propels the location industry forward.
Driving Real-world Performance Through Technology
Fit Small Business (FSB): How will GroundTruth develop its services over the next five to 10 years?
Sunil Kumar: With 90% of retail commerce in the U.S. coming from brick-and-mortar sales, location data allows marketers to impact it in real ways. We remain focused on building technology and products that drive real-world performance for our clients, but the exciting possibility of also using it for ecommerce looms on the horizon. GroundTruth will extend into providing intelligence, allowing brands to develop more efficient acquisition and retention strategies.
Mapping Data Insights Above & Beyond GPS Accuracy
Fit Small Business (FSB): What is GroundTruth's unique value proposition?
Sunil Kumar: At GroundTruth, we have a proprietary Blueprints mapping platform with over 5 million businesses and points of interest Blueprinted. Where other companies are simply looking at GPS accuracy, we're focused on everything needed to verify a visit, which is our data quality. We have third-party validation from Numerator (formerly InfoScout) on the accuracy of our visits (which was 94.4% in 2019).
Understanding Customers' Behaviors & Interests Offline
Fit Small Business (FSB): How do location audiences work and how are they different from location targeting in digital advertising?
Sunil Kumar: In digital spaces, the behaviors that make up audience targeting are built from previous website visitation patterns. Location-based audiences, on the other hand, are made up of past physical store and business visitation patterns. While cookies are the source of data used for digital-based audiences, location data—typically in the form of GPS data—is used for location-based audiences.
Brick & Mortar Businesses Benefit From Location-based Marketing
Fit Small Business (FSB): Why is location data more important now than ever for brick-and-mortar businesses?
Sunil Kumar: Brick-and-mortar businesses should pay attention to location as it's a great indicator of intent.
For example, a consumer who browses online for luxury sports cars may, in reality, shop in person at an economy car dealer. Being able to know exactly where a potential customer is going is hugely important.
Location Data Is Central to Modern Mobile Marketing
Fit Small Business (FSB): How are digital ads a part of GroundTruth's effort to drive offline sales?
Sunil Kumar: According to a recent Adobe survey, 60% of consumers believe it's important for brands to create content that's timely and relevant, while 42% are annoyed when content doesn't relate to their situation. That goes for mobile as well.
In fact, in the U.S., spending on mobile location-targeted ads is expected to top $38 billion by 2022, more than double that of 2017. At GroundTruth, we've identified location marketing to be a game-changer for brands, and we provide location-based services to help them reach the right customers with relatable and relevant content.
Track Visits, Not Clicks, From Digital Ads With Location Data
Fit Small Business (FSB): How can local businesses measure conversions from digital ads?
Sunil Kumar: There are a few ways that local businesses can measure conversions from digital ads. Most broadly, businesses can measure actions such as "click to call" or "click to view store locations." More precisely, businesses can measure store visits.
With GroundTruth, users can effectively calculate the "cost per visit" (CPV) and remove the guesswork from marketing campaigns. Our local advertising platform has been built from the ground up to ensure precision, accuracy, and above all else, performance. We use a combination of performance-optimized products to generate a desired number of visits. The result is a fully customizable CPV advertising solution to measure whether an ad actually resulted in a store visit and how much it actually cost to drive that visit.
Making Complex Technology Easy to Use
Fit Small Business (FSB): GroundTruth does a good job of taking complex technology and making it simple and intuitive for its users. In what are other ways does GroundTruth design its product to best serve its market?
Sunil Kumar: We built GroundTruth's Ads Manager to be an intuitive platform to not only target and run campaigns, but also to build creative messaging that aligns with campaign goals. Therefore, marketers can easily tailor their existing creative towards tactics that are designed to impact the physical world. Adding easy deployment of elements—such as distance to the nearest store—directly into the creative helps marketers more effectively leverage local advertising. Likewise, we've built our reporting and analytics in a visual manner that allows marketers to understand exactly how their campaigns are performing and driving offline performance.
One area that GroundTruth spends time on is building proprietary, artificial intelligence (AI)-driven targeting tools that are designed to drive more efficient performance. We've built a product, for example, that targets geo-precise and brand-unique "trade areas" for those marketers seeking to expand their customer base and more efficiently reach potential new customers. This tool defines areas that show high visitation in a particular location and allows marketers to serve ads specifically to these geo-defined regions. Prior to this technology, a marketer would have had to deploy a broad tactic called radial targeting to blanket an entire region around a business and serve ads to anyone nearby.
Location Data Reveals Who Customers Are
Fit Small Business (FSB): Beyond targeting local customers, how does location data help businesses market more effectively?
Sunil Kumar: Running advertising purely using online data is like pouring money down the drain. This method chases after people's aspirational wants and dreams, missing out on real, everyday moments of purchasing inspiration that location data provides. Effective marketing needs to be about end results and not just purchasing impressions and clicks. New performance-based advertising models, such as our cost-per-visit model, can get the marketer one step closer to the transaction.
Location data, like foot traffic patterns in your target area, can also reveal a wealth of user insights about where, how, and when your customer shops—information that can be applied to create effective media campaigns. For marketers, location marketing used to be "where your customers are," but today, with technology and optimization, location data can reveal "who your customers are." This new insight into customer intent based on location can be used by marketers to drive business results.
A One-Size-Fits-All Approach Doesn't Work in Marketing
Fit Small Business (FSB): What marketing advice would you give to small businesses and startups starting out in a digital age?
Sunil Kumar: Don't simply rely on the status quo.
Neighborhoods and regions you operate in are in constant flux. As a result, merchants have a customer discovery problem. You have a small window of opportunity to build a connection with residents of a neighborhood. Spend time understanding your neighborhood, and use and test appropriate digital tech that works for you.
What GroundTruth Does for Small Businesses
GroundTruth is a location technology platform that enables businesses to collect audience data based on their real-world locations, and then use this information to craft highly targeted marketing campaigns. It's similar to businesses using cookies and pixels to track website visitors, but instead, GroundTruth tracks users using GPS, providing tremendous insights into offline consumer behavior and interests.
Bottom Line
While categorized as a location technology platform, GroundTruth is so much more than that. It's a platform that bridges the gap between digital ads and buying decisions, removing the guesswork from marketing campaigns. By reaching people based on where they are and where they've been, it can be used to drive in-store visits and its data can be used to accurately predict consumer behavior.
Businesses looking to take their marketing new heights using sophisticated location data should try GroundTruth's self-service platform. Not only does it provide insights unlike any other user analytics platform, but advertisers also pay on a cost-per-visit basis, making it a cost-effective marketing channel. Request a GroundTruth demo today.