When it comes to getting potential customers' attention, not every brand has a large budget for marketing and advertising. Still, that doesn't mean you can't have innovative strategies to stand out. Here, get 20 out-of-the-ordinary guerrilla marketing ideas to inspire you.
---
1. Give Away Products to Get Email Addresses
One very easy way to grow your email list with ideal prospects is to offer a drawing for a free product or service from you if they give you their business card or email address. For the cost of one product or the time to provide a short amount of service, you will have grown your email list substantially with people you know want your product or service. But don't stop there.
In addition to then providing content value to them via email, consider doing other contests for those on your email list. Offer another prize and the winner will be randomly chosen (or voted upon) from those who share on social media (using a unique hashtag) why they want your product or service and why they should win the prize. For the cost of one more product or service, your customers and prospects will be promoting how great your product or service is to their friends and family online.
Read more email marketing tips here on Fit Small Business.
---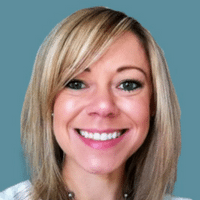 You can also do special "Meet the Team" live events where you introduce your employees in a relaxed environment and give a peek inside your company's operations. These live events are a fantastic way to engage your audience and connect with them on a personal level that makes them feel more invested with your brand.
---
3. Use Google Remarketing
As far as the best guerrilla marketing ideas, one of the most effective and low cost types of advertising is Google Remarketing.
Google Remarketing allows you to advertise to all the people who visit your website after they have left your website. If you have ever gone to a website such as Amazon.com, and then left their site and noticed that Amazon.com ads were following you as you visited other websites, that is Remarketing advertising.
The truth is that more than 95% of people who visit a website for the first time never take action of any type. Remarketing advertising allows you to keep advertising to those people after they have left your website to persuade them to come back to your website and take action. You will often find that Remarketing advertising will generate more leads and sales for you than any other type of advertising, and at a much lower cost.
Learn more about Google Advertising here on Fit Small Business.
---
4. Sabotage the Competition
One guerrilla marketing tactic that I have seen that definitely gets potential clients thinking is called "sabotage." Sabotage is a tactic that challenges your competitors. Find an event that one of your competitors is throwing and insert yourself into it!
You could do anything from offer free hat giveaways in the parking lot, to handing out Uber discount codes, courtesy of your company, to people getting dropped off at the event. Any way that you can get your business to stick in consumer brains before they engage with your competitors is a good strategy.
---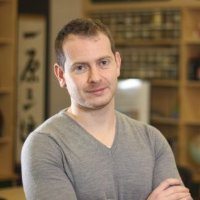 It is very likely that if you have a product or a service that you find innovative, there is a subreddit for it already. The good thing about it is that the members of the community are usually very knowledgeable about their spheres of interest and are usually willing to provide constructive criticism if they do not like the idea before them, or they will share it if they do. The key to using this potential properly, though, is not to come create posts full of flashy marketing lingo or catchy phrases but to simply act as one of the members of the community.
---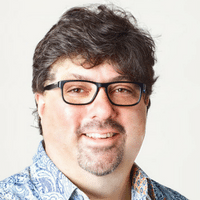 The next part of the equation is the landing page for your CTA link. It should clearly/concisely explain the offer, what it will do or the problem it solves, and finally, what the user needs to do next (buy, order, sign up, etc.)
---
7. Stand Out on the Street
Cyril Lemaire, Managing Director of Traktek Partners
Guerrilla marketing can be very successful, particularly when your idea is distinctive, very different, and outside the box.
When we launched the MINI Cooper & Cooper S models in the US market, our team came up with the idea of putting a MINI on top of a Suburban SUV and driving it around 12 major metropolitan areas during rush hours to get attention and build the brand. It was a huge success in drawing press coverage in the major US cities and got people talking about the launch of the car.
---
8. Huw Moxon, Marketing Manager, Informi

Guerrilla marketing: coming in at a different angle in order to encourage exposure for your business, without the price tag. You are reached by guerrilla marketing everyday if you use a certain photo-sharing app – users promoting their businesses through competitions and product giveaways – it's effective! Competitions and free gifts create a sense of urgency that can really create a lasting buzz around your business.
---
9. Shock Industry Influencers
Cheryl Slayton, Founder at Aero Content
Shock and awe is a guerrilla marketing tactic that works for almost any industry and any field — from finance to medicine.
Isolate 15-20 industry influencers. Then, send them something in the mail or via email that they would NEVER expect to receive. The point is to create buzz, not necessarily value. The more they talk about you, the more attention you will get in the market.
For example, we created a special report for financial advisors called "The 5 Threats to Your Financial Freedom" that played on gun control and terrorism but gave serious advice on getting ahead of the game financially. Some thought it was controversial, but that is exactly the point. It got people talking.
---
10. Reach Out to Your Potential Customers on Facebook
Nicholas Rubright, Founder and CEO at Dozmia
When I first started Dozmia, we needed music for our streaming service. I attempted to reach out to big labels, but with no following, we were unable to secure any deals.
To get an initial catalog of music, I manually reached out to independent artists by finding them on Facebook, then emailing them. I reached out to nearly 50 artists a day, and about 10% responded and uploaded their music before the streaming service was even ready.
In the early stages, reaching out directly to your potential customers or users is a great guerrilla marketing idea. By having conversations with potential users or customers, you'll learn more about their needs, and this may inspire future products, features, services, or even marketing channels for your business.
---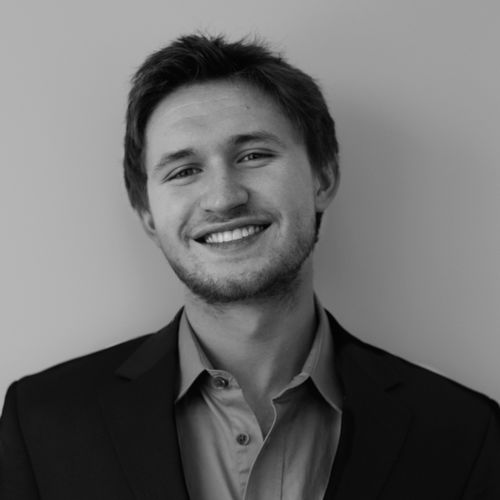 I call this the Twitter Leapfrog Method, and have seen this drive incredible results for both our internal blogging efforts and client blogging efforts.
The method starts with identifying the top performing articles that relate to your blog article/video, finding the Twitter accounts who previously shared this content, and sending out targeted messages to each of these Twitter accounts that encourage them to check out your article as well.
This method has served as the primary catalyst for driving social shares and backlinks to both mine and my clients' articles and has led countless articles to rank higher in search engines than popular publications like Forbes, Inc, and Entrepreneur for the search terms that relate to our business.
---
12. Host a (Social) Launch Party
Russell Frazier, Digital Marketing Specialist & Founder at Visigility LLC
My company recently helped launch a brand new consumer product. To build media and social buzz and blast open the gates with a big intro, we hosted a social launch party.
We organized an event at a local hotel and sent personal invitations to our circle of friends through text, email, and social media. We also contacted radio and TV stations with a press release about the party and received several mentions.
At the party, we had a bunch of door prizes. To enter, we asked each guest to invite their friends to like our Facebook page and to share a photo of themselves at the party on their own social media using a common hashtag. In one day, our Facebook following grew by 534 likes. In 10 days, we had added 2,725 likes.
---
13. Use Food Trucks to Reach People
Nicole Delorme, Marketing Manager for Tigris Events
We have had success utilizing food trucks as a guerrilla marketing tactic for several companies in Canada, including Uncle Ben's, in association with Roaming Hunger and FleishmanHillard.
Here is a video showing the Uncle Ben's Rice and Grains Food Truck Challenge we executed in Toronto, Montreal, and Vancouver: trucks are an excellent way to connect directly with consumers. Shoppers are more likely to respond better when they are given the opportunity to experience a product in-person, rather than being pushed to make a purchase. In addition to offering free samples and coupons, we provided participants with recipes to re-create each dish at home. Finally, we also encouraged discussion of the product by asking participants to vote on their favorite dish.
---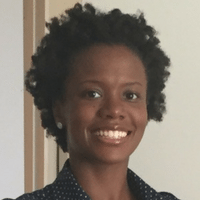 ---
15. Use Images That Stay on Brand
Pujah Shah, Brand Director for WINQ
Because the public has become somewhat 'immune' to advertisements and sponsored content, guerrilla marketing is probably the most efficient and effective way to hook your audience in an incredibly inexpensive way.
Specifically, I find content marketing be one of the most effective guerrilla marketing ideas. The key purpose is to attract and retain customers by creating relevant content with the intention of changing or enhancing consumer behavior.
There are a plethora of ways to use content marketing within your strategy, but visuals are the fastest way to connect to your customers and the easiest way to tell your brand's message.
The best infographics require a lot of attention in design and layout. The designer must combine the right colors, shapes and fonts to convey a brand's most important data. Due to the appealing nature of infographics, the potential for them to go viral increases by a landslide versus regular text. Because of the viral nature of the infographic medium, other publications and mediums would be inclined to link back to your site, which will then allow Google to index your website higher and essentially support your brand's SEO strategy.
---
16. Give Away Your Book
Write and publish a book on the topic of your business to be seen as an expert and then donate two copies to your local library. Then give away five free copies with a raffle to the public at the local library.
Because you are giving it away and not selling it, you can have the local radio station put it on public service announcements, which is free for nonprofits, and since you're piggybacking off the library, you get on the radio free. The library can email its Friends of the Library, which is usually a couple hundred to a couple thousand people, telling them how you're giving away free copies of your book.
All people have to do is sign up on your email list to put their name in for the drawing, and every half hour, you draw name and give away a free copy.
---
17. Use Shock and Alarm
Robert D. Sollars, The Blind Security Professional
In 2008, my security consulting business was floundering. I had tried everything I knew of to get business and stay afloat. To compound the problems, I am blind, which certainly helped the perception of people I called on.
After remembering the book I had read decades ago on guerrilla marketing, I took a germinating idea and it worked. My work specialty is workplace/school violence prevention. Therefore what better way to get my point across on how easy it was to penetrate businesses than with a firearm? I made cookies in the shape of a 9mm Glock.
It worked for my business and helped when I published my book on workplace violence in 2014. I got to stay in business for another year or so and I sold several books and got media interviews as a result of those cookies. I did have professionals bake the cookies for me; otherwise the business would have really thought I was trying to kill them!
---
18. Make User-Generated Content Your Bread & Butter
Allison Tetreault, Content Marketing Strategist at Toast POS
Many guerrilla marketing tactics are offline, but this one could be online or offline. In order to get the word out about your product, directly engage with people using it, and give away a spot on your blog featuring them. Create a simple challenge: Share a picture of you using our product, and we'll feature the best one on our Instagram every week.
For example, Toast interacts with our customers every day on a customer advocacy platform we call "The VIP Table." We ask customers to send in pictures of Toast in their restaurant, drawings of the Toast logo, and to simply share their favorite cocktails to make or meals to cook. The effect? Customers are able to interact with each other, and our social and content teams are never out of ideas of things to share for others to see social proof of our customers engaging with the brand. Plus, whenever we're doing a contest – for example, share your worst restaurant nightmare for a chance to win a high-quality chef's knife – the VIP Table is the first place we look!
---
19. Conduct a Treasure Hunt
Camille Smith, PR Specialist at ONTRAPORT
Build hype with a treasure hunt. Hide items throughout your area (or areas) and publish clues online for participants to find. Leave clues on your website or company's Twitter profile. The thrill of the hunt will energize your brand and the treasure will make them feel rewarded for playing along.
---
20. Go on a Listening Tour
Paige Arnof-Fenn, Founder & CEO of Mavens & Moguls
I started a global marketing firm 16 years ago and I grew it by going on a Listening Tour. Politicians do it all the time and it is great for business too. I made a list of the movers and shakers, people I admire, and prospects.
Ask a few smart open-ended questions, then sit back and take notice. They will be more than happy to tell you what is on their mind. If you listen to what they share with you, there will be plenty of opportunities to help them.
I did it when business slowed and picked up several new clients, but you can do it any time. It is a great way to connect and a lot of fun too. Start listening with no strings attached; you'll be amazed what you find. It does not cost much; for the price of a few coffees and meals, you will get an earful.
---
Over to You
That concludes our list of the top guerrilla marketing ideas from the pros. If there's anything we missed, or if you have any additional tips to add to the pot, please leave them in a comment below.