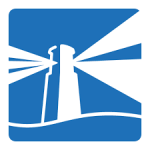 Guidant Financial is a company providing Rollover as Business Startup (ROBS) financing. ROBS is a way to invest $50K+ funds from your retirement account – like a 401k or IRA – into your business without paying early withdrawal penalties or taxes. We compiled user reviews from around the web and determined that Guidant Financial has a mix of positive and negative ratings. We also compared the most popular pricing options for small business owners. Ready to learn more? Visit Guidant Financial.
Summary of Guidant Financial User Reviews
What Guidant Financial does well:
Users who gave Guidant Financial positive feedback liked the quality of customer support. Customers said that the company offers assistance through the entire process of getting funded and even after.
What Guidant Financial does not do well:
Some users who left negative feedback for Guidant Financial complained about surprise charges along the way.
Most Helpful Positive User Review
A customer who gave Guidant Financial a positive review on Reseller Ratings said that the company has helped him make the most of the complicated process of moving funds from their 401k into a new business. He claimed that the process he went through was fast and thorough. He also said that after you do your research on the right business, Guidant Financial will take over and complete the process.
Most Helpful Negative User Review
A customer who gave Guidant Financial a negative review on Yelp complained about expensive fees. He said that the company will send you to partner firms and you will end up paying thousands of dollars more on top of what you pay Guidant Financial.
Guidant FInancial Pricing
Guidant Financial charges an initial set-up fee of $4,995. Then there's the succeeding monthly fees of $139. There's also an additional $3.33 per month cost for every employee in excess of 10. Guidant Financial will assist you every step of the way — from filing all the annual documentations to assisting with their rollover.
Initial Setup Fee
$4,995
Ongoing Fees
$139/month
(Additional $3.33/month for each employee after 10)
Funding Time
3 weeks on average
Will the firm help in the case of an audit?
Yes
Pre-ROBS outside counsel
Included
(Two 1-hour sessions)
Outside counsel in case of an audit
Included
Useful Guidant Financial Resources
Best Rollover as Business Startup (ROBS) Providers 2018: – Read our buyer's guide for a comparison of the top ROBS financing companies for small businesses. We compare Guidant Financial vs. Benetrends vs. FranFund vs. Catchfire Funding vs. MySolo401k to give you an idea of which financing option will work best for your business.
Rollover For Business Startups (ROBS): The Ultimate Guide – Learn about ROBS financing and why it often has higher success rates than traditional business financing.
Startup Business Loans 2018: The 11 Best Ways to Fund Your Startup – There are a lot of ways to fund a startup business, but which is right for you? Read our ultimate guide to startup funding.
How to Use Your 401k or IRA to Start or Buy a Business – Borrow? Cash out? ROBS? We'll walk you through all the options for using retirement savings to fund your dream business.
Guidant Financial Video Overview
This video shows how Guidant Financial works.
Top Guidant Financial Alternatives
Not sure if Guidant Financial is the right choice for you? Check out our review of the best ROBS providers or take a look at one of the following three companies.