Common types of heavy equipment financing include loans and leases where the heavy equipment acts as collateral. The word heavy refers not to the weight of the equipment, but its classification. Borrowers should expect to pay between 5% and 12% per year and between 1% and 4% in closing costs to finance heavy equipment.
For heavy equipment financing including equipment loans and equipment leases up to $500,000, apply online with Crest Capital application-only financing of up to $250,000, with approvals available in under one hour and funding available as soon as the same day.
Heavy Equipment Financing Providers
Small business owners who are looking to finance heavy equipment should be aware that there are several ways to do so that vary in difficulty and cost. Borrowers can pursue an equipment loan or equipment lease through their bank or through an alternative lender. For businesses that need access to working capital, borrowers can consider an SBA 7(a) loan, a term loan, or line of credit.
Heavy Equipment Financing Providers
| | Best For |
| --- | --- |
| | Well-qualified borrowers for lease or purchase up to $500,000 |
| | Existing Wells Fargo customers |
| | Large heavy equipment purchases at below-market rates |
| | Purchasing or leasing new Caterpillar equipment |
| | Leasing or term loans with challenged credit |
Some top providers of heavy equipment financing are:
1. Crest Capital
A well-known alternative lender with a strong reputation for competitive rates and flexible financing options, Crest Capital offers heavy equipment financing as part of its equipment loan and lease programs. Borrowers can typically obtain application-only financing of up to $250,000 with Crest, and up to $500,000 with full documentation.
For equipment financing with Crest Capital, with rates ranging from 5.5% to 9.5%, businesses should be able to show revenue that can support equipment payments, although Crest does not list any minimum revenue. Crest does have stricter underwriting guidelines compared to other alternative lenders, requiring at least two years in business and a minimum credit score of 650.
2. Wells Fargo Commercial
The fourth-largest nationwide bank in total deposits, Wells Fargo Bank offers heavy equipment financing through its subsidiary, Wells Fargo Commercial. For smaller equipment financing transactions, Wells Fargo will finance equipment for as little as $10,000 to as much as $100,000 through their Equipment Express loan.
For heavy equipment financing in excess of $100,000, business owners will need to seek funding through Wells Fargo Commercial. In either case, a pre-existing relationship with Wells Fargo Bank is a prerequisite, and borrowers will need strong cash flow (at least $1.50 for every $1.00 financed) and good credit (640 or better) in order to qualify for financing.
3. Chase Bank
As a nationwide leader in SBA loans, Chase Bank offers below-bank rate interest rates on heavy equipment through its SBA 504 loan program. Business owners can apply for an SBA loan to finance construction and other heavy equipment by visiting one of Chase Bank's more than 5,100 nationwide branches.
Although an SBA 504 loan offers below-market rates on heavy equipment financing, borrowers will need strong credit (at least 680) as well as at least two years in business in order to qualify. For businesses that are able to qualify, it can take between 45 and 60 days to obtain funding, but offers access to rates as low as 3.76% as of the date of this article.
4. Cat Financial
Generally recognized as the number one manufacturer of heavy equipment worldwide, Caterpillar Inc. (CAT) provides captive financing for its equipment through its subsidiary Cat Financial. Cat Financial offers financing for Cat heavy equipment up to 10 years old through its equipment leases, equipment loans, working capital loans, and revolving lines of credit.
Business owners intending to purchase Cat equipment should consider construction equipment financing from Cat Financial, which is offered at low rates through their dealer network. Borrowers with bad credit may not be eligible for dealer financing, and will need to explore other options.
5. US Business Funding
A marketplace lender that specializes in streamlining the funding experience for small businesses, US Business Funding (USBF) specializes in construction equipment financing including bulldozers, cranes, and other construction equipment. USBF offers fast access to capital, with 60-second approvals, 24-hour funding available, and a personalized approach.
Borrowers who have had difficulty financing with banks or other lenders in the past will want to consider USBF. With access to a proprietary network of funding partners and a wide variety of equipment financing, including loans and leases, there are programs available for most credit profiles.
How Heavy Equipment Financing Works
Heavy equipment financing is an equipment lease or loan that is collateralized by the equipment being financed that meets the heavy equipment classification. One common way to obtain heavy equipment financing is to inquire with the dealer or manufacturer about captive financing, sometimes known as in-house financing. Borrowers can also work with their bank or an alternative lender.
If financing is available directly from the manufacturer, this is often the best financing available. Manufacturers will offer deals other lenders cannot, like 0% financing and special incentives. Used heavy equipment, especially purchased from a private party, may not qualify for in-house financing. This type of financing is typically only available to the most creditworthy customers, leaving those who don't qualify to seek financing elsewhere.
Who Heavy Equipment Financing Right For
Business owners who need heavy equipment in order to start or expand their business will find that the entry-level costs can be daunting. A new excavator can cost anywhere from $100,000 to $500,000. Small business owners may not be able to afford to purchase new equipment outright, or to replace existing equipment that is beyond repair. Additionally, there are situations where it doesn't make sense to pay cash, such as when the equipment is needed temporarily.
Some reasons to consider heavy equipment financing are:
Expanding footprint: Expanding businesses will need to deploy additional equipment to increasingly distant job sites.
New services: Businesses offering new services will need specialized equipment to perform these services.
Growing team: As a business grows, so does its team of highly skilled workers, meaning additional equipment allows increased efficiencies on jobs, allowing more work to be done simultaneously.
Replacing equipment: Existing equipment breaking down on the job can be catastrophic if it is not quickly replaced, and businesses may not have the necessary cash to purchase new equipment outright.
Whatever the specific reason a business needs heavy equipment, it is likely driven by growth and opportunity. Most businesses do not have the available cash on hand to purchase new heavy equipment on demand, and those that do may benefit from keeping their cash in reserves. Construction equipment financing helps to bridge this gap by taking large costs and breaking them down into small affordable payments.
Heavy Equipment Loans vs Leases
The primary difference between an equipment loan and a lease is ownership. With a loan, the borrower owns the equipment and makes payments to the lender. With an equipment lease, the finance company is the owner and the borrower is paying for the right to use the equipment. Other differences include the size and frequency of monthly payments.
Businesses will want to consider whether the business intends to own the equipment in the end. Additionally, small business owners should consider whether the equipment is known to have a long economic life, or if it will require frequent upgrades to avoid obsolescence. Small business owners will also want to compare equipment loans and leases to alternative options.
Heavy Equipment Loan
A heavy equipment loan is an ideal financial structure for businesses that know they will want to keep the equipment long term, and should be considered for equipment with a long shelf-life. Heavy equipment loans are fully amortized and typically feature fixed interest. Unless a prepayment penalty exists, paying off a heavy equipment loan early will save the business on future interest payments.
Equipment loans tend to have higher minimum qualifications compared to equipment leases, with most banks looking for 680 or better credit, an established banking relationship, and three years of financials, meaning startups generally will not qualify. On average, heavy equipment loans will require a 20% down payment.
Heavy Equipment Lease
Business owners who plan to frequently upgrade equipment, or who have no use for the equipment after a certain project is done, should consider an equipment lease. Benefits include lower monthly payments and paying less overall when leasing for less than the economic life of the asset.
Typical types of heavy equipment leases include:
$1 buyout: Closely resembling a loan, a $1 buyout lease has higher monthly payments and lessees take ownership at the end of the lease by paying $1.
10% option: This lease allows for more flexibility and lower payments. At the end of the lease, the lessee can choose to buy the equipment by paying a balloon payment, or walk away from the equipment if they no longer wish to own it.
Fair market value (FMV): The most flexible lease, with the lowest monthly payments, an FMV is ideal for businesses that don't intend to keep the asset long term. The asset is available for purchase at the end of the lease at fair market value.
An advantage of leasing is the potential for 100% financing, depending on creditworthiness. On average, businesses put between 5% and 20% down at the beginning of the lease. Equipment leases tend to have less strict underwriting guidelines, while interest rates may be higher than comparable loans.
Leases are generally much more flexible than comparable heavy equipment loans, so businesses that need access to flexible repayment terms, such as seasonal, deferred, and step-up payments, will want to consider equipment leasing as an option.
Heavy Equipment Financing Costs, Terms & Qualifications
The various costs, terms, and underwriting guidelines for heavy equipment vary based on the financing type, with leases typically offering the most flexible terms and lowest qualifying guidelines. Loans fall in the middle, required good credit and solid financials. An SBA-backed loan, like an SBA 504 loan, will have the most stringent guidelines, in return offering the best rates and longest terms.
Heavy Equipment Rates, Terms & Qualifications
| | Interest Rates | Term Length | Down Payment | Minimum Credit | Years in Business |
| --- | --- | --- | --- | --- | --- |
| Equipment Loan | 6% - 9% | 2 - 7 years | 10% - 20% | 660 | 2 - 3 years |
| $1 Buyout Lease | 6% - 15% | 2 - 5 years | 0% - 20% | 600 | 0 - 2 years |
| 10% Option Lease | 7% - 16% | 1 - 5 years | 10 % - 20% | 600 | 0 - 2 years |
| FMV Lease | 8% - 20% | 1 - 3 years | 10% - 20% | 600 | 0 - 2 years |
| SBA 504 Loan | Bank: 5% - 12% | 7 - 10 years | 10% | 680 | 0 - 2 years |
Heavy Equipment Financing Costs
Costs associated with equipment financing vary depending on the type of financing pursued. Borrowers should factor any additional fees charged by the lender into the overall borrowing costs. Although some lenders willingly disclose these fees upfront, it's prudent to request written disclosure prior to signing lending documentation.
Some of the fees borrowers should look for are:
Interest rate: This is the rate you will be charged for borrowing money. In the case of a lease, this may be referenced as a finance charge.
Application fee: Some lenders charge a fee upfront to submit an application. Be wary of this, and ask if it is refundable in the event you don't qualify for funding.
Loan origination or closing fee: Many banks, alternative lenders, and marketplace lenders charge a loan origination or closing fee, and sometimes both.
Loan packaging fee: In some cases, you may be charged a loan packaging fee, especially with paperwork-heavy loans such as SBA loans. This may be negotiable, and you should ask if it is refundable in the event you are not funded.
Loan servicing fee: Some loans, such as the SBA 504 loan, will have annual service fees that must be paid in addition to principal and interest.
Out of all of the options, an SBA 504 loan likely has the lowest overall costs, with below-market fixed interest rates, but borrowers will want to factor in several additional fees that impact the annual percentage rate (APR).
Heavy Equipment Financing Terms
One constant in heavy equipment lending is that the financing offered will never exceed the useful economic life of the equipment. Because the financing is secured by the asset, lenders will seek to ensure borrowers are not making payments on equipment that is no longer in service.
Some common heavy equipment financing terms:
Term length: This varies by financing type, typically not to exceed 10 years or the remaining economic life of the equipment being financed.
Repayment: Repayment terms vary. However, most loans will have monthly payments, whereas some leases may include more flexible repayment options, including seasonal, deferred, and step-up payments.
Down payment: Borrowers should expect to put between 5% and 20% down for most types of financing, heavily dependent on creditworthiness and the condition of the equipment.
For equipment loans, including SBA loans, repayment frequency is typically monthly, with the first payment due 30 days from loan funding. Equipment leases offer flexible repayment options, including deferred payments where payment is not due for 90 days or until the equipment begins service. Also available from some lenders are step-up payments, where the payment rises over time based on projected growth in revenue.
Heavy Equipment Financing Qualifications
The type of heavy equipment financing a business qualifies for will depend on the creditworthiness of the business and borrower. In many cases, a business owner's credit will need to be pulled, and businesses with established credit may need to provide history of business trade lines.
Generally, heavy equipment financing qualifications include:
Generally, equipment leases are the easiest form of financing to qualify for, and in many cases, a business can obtain an equipment lease with challenged credit. Depending on the lender, startups may find equipment leasing most accessible, and many leasing programs don't require a minimum annual revenue, but rather measure whether the business will be able to meet payment obligations based on existing and projected revenues.
Equipment loans will be more difficult to qualify for and generally require between two and three years in business and $100,000 or more of annual revenue. Most programs will measure DSCR as well, beginning around 1.25x.
An SBA 504 loan, for all of its benefits, is the trickiest form of financing to qualify for. In addition to strict guidelines such as a minimum 680 credit score and two years in business, borrowers must also show that the equipment being financed will create or save at least one job for every $65,000 financed, or demonstrate a federal public policy goal that the equipment will assist.
How to Apply for Heavy Equipment Financing
Depending on the type of equipment financing, there are a number of options. Many heavy equipment financing providers offer an online application, although some (most notably banks) will still require a visit to a local branch or commercial banking center. While many leases are application only, loans will typically require financial documentation.
Documents business owners should have when applying for a heavy equipment loan are:
Business financials
Year-to-date profit and loss (P&L) and balance sheet
Projected financials (one to three years)
Business certificate or license
Personal and business tax returns (last two years)
Personal financial statement
Owner resumes
Business overview and history
Business lease
Proof of equipment insurance
Extensive documentation will likely only be required on SBA-backed loans and large bank loans with long terms. For many heavy equipment loans, simple bank statements, projections, and proof of ownership are sufficient. Many equipment leases will not require any additional documentation on amounts ranging from $10,000 to $250,000.
Tax Benefits of Heavy Equipment Financing
Various tax benefits may apply, and will vary based on the type of heavy equipment financing a business chooses. For businesses pursuing an equipment loan, the benefits are similar to paying cash. For businesses exploring equipment leasing, the benefits depend on whether the lease is a capital lease (aka finance lease) or an operating lease.
Some of the tax benefits available for heavy equipment financing are:
Section 179 depreciation: Businesses that elect a loan or a capital lease can deduct up to $1 million or the total value of the financed equipment—whichever is less—under current Section 179 guidelines.
Operating lease payments deduction: Businesses can write off operating lease payments as a rental expense.
Capital lease payments deduction: Businesses cannot write off principal payments with an operating lease, but are able to deduct interest expense.
Section 179, which allows for accelerated depreciation, is one of the biggest benefits to businesses financing heavy equipment. Currently, the IRS allows up to $1 million to be deducted in the same year the equipment is put into service, which can represent a significant offset to income for businesses that can justify the deduction. Otherwise, the equipment can be depreciated normally over time.
Short-term fair market value (FMV) leases likely won't benefit from this deduction, as they often are classed as operating leases. Those lease payments can be fully deducted, including principal payments, from income. In the case of leases with a bargain purchase option, the full lease payment may not be deducted, but the interest expense can be written off.
Tips for Businesses Financing Heavy Equipment
Obtaining heavy equipment financing can be challenging for businesses no matter the stage the business is in, or whether the business is seeking financing for the first, or tenth, time. To help, we asked some industry experts for tips all borrowers should keep in mind.
Three tips from our heavy equipment financing industry pros are:
---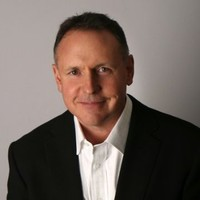 ---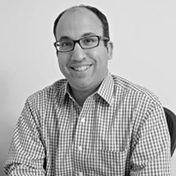 ---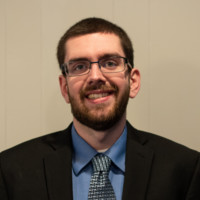 ---
Frequently Asked Questions (FAQs)
We have covered a wealth of information in this article regarding heavy equipment financing, including the types of financing available, the associated costs, how to qualify and apply, and tax implications.
Here are some common questions regarding heavy equipment financing:
Is it better to pay cash or finance heavy equipment?
A major factor in choosing to pay cash or finance is whether or not a business can afford the equipment outright. Heavy equipment costs can range from several thousand dollars to several million, making an outright purchase impractical for many small business owners. Some businesses may have cash on hand and still prefer to finance, which preserves cash for payroll and other critical expenses and allows the business to invest in projects that will outpace the interest paid on a loan or lease.
Is it better to get a loan or lease?
Businesses that intend to keep an asset long term might assume that a loan is always a better option. This is often, but not always, the case. Businesses that can benefit from deferred or seasonal payments should still consider leasing. Additionally, many heavy equipment manufacturers offer special incentives for leasing, meaning businesses can actually save money by leasing. In the case of short-term equipment needs, or where equipment needs to be frequently upgraded, leasing is often the preferred option.
Is leasing the same as owning?
In many cases, leasing takes on many of the same characteristics of ownership, with the general exception of most fair market value leases. Capital leases, also known as finance leases, closely resemble ownership and are treated as ownership from an accounting and tax perspective.
How long are construction equipment financing terms?
Equipment terms vary based on financing type, with the shortest lease terms often measured in months and the longest lease terms between five and seven years. Equipment loan terms may be longer, with some equipment loans available for up to ten years. The length of the term will generally not exceed the economic life of the equipment.
Bottom Line
Financing heavy equipment can generate a lot of questions, among them whether to pay cash, finance, or lease the equipment, as well as whether to seek lending with a traditional bank or an alternative lender. Business owners will want to consider the type of equipment and how long the equipment is needed, as well as creditworthiness and the financial strength of the business in order to choose the right equipment financing.
Crest Capital strives to simplify heavy equipment financing by providing application-only financing up to $250,000 and total financing up to $500,000. Borrowers can apply online for credit decisions in as soon as one hour and financing as quickly as the same day.