Help a Reporter Out (HARO) is a free platform that journalists use to request quotes from industry experts. By connecting journalists to experts, their stories are elevated with relevant and respected sources. The expert sources—and their employing businesses—also benefit by receiving significant exposure in the press.
How HARO Works
Help a Reporter Out (HARO) gives journalists and industry experts a free and easy way to connect. Journalists post requests via the HARO platform for quotes on specific topics, which sources in relevant industries receive by email. These sources then send responses to requests that interest them. Once responses have been submitted, journalists use the ones that fit their needs, giving the expert sources exposure with links back to their website in published articles.
To use HARO, sources must first create an account and indicate what topic areas they are interested in. After doing so, they will begin receiving three emails per day with a list of requests from journalists in their chosen topic areas. They can then review the requests and respond to the ones that most closely fit their area of expertise, will provide them with the most exposure, or both. There is a deadline for submitting these responses supplied by the journalist.
Once all responses have been submitted, the journalist who submitted the request will review all responses and select the ones that best meet their needs. These will ultimately be used in print or digital articles, with source attribution and a link back to the quoted expert's website. It is not uncommon after publication for a quoted source to respond to the journalist with a thank-you email.
When used effectively, HARO can help journalists bolster their writing with insight from subject matter experts while providing those experts and their businesses with increased visibility. A particularly reliable or insightful source can also develop a relationship with a journalist or media outlet outside of HARO, further increasing opportunities for brand exposure.
HARO Costs
HARO is a free platform, though premium plans are available starting at $19 per month for additional features. The free plan gives sources access to its database of requests (which is also sent to users by email) and basic support. Features available in premium plans include first access to journalists' requests, alerts, and premium support.
HARO Plans & Pricing
| | Basic  | Standard  | Advanced  | Premium  |
| --- | --- | --- | --- | --- |
| Price  | $0/month  | $19/month | $49/month | $149/month  |
| Quote Request Notification | Sent via email 3x per day  | Sent via email 3x per day  | Sent via email 3x per day  | Sent via email 3x per day  |
| Support  | Basic - Via Email  | Basic - Via Email | Basic - Via Email | Premium - Via Phone & Email  |
| Keyword Alerts  | | Ability to choose 1 keyword  | Ability to choose 3 keywords  | Ability to choose unlimited keywords |
| Profile  | | Ability to create 1 profile  | Ability to create 3 profiles  | Ability to create unlimited profiles  |
| Access to Online Requests Search  | | ✔ | ✔ | ✔ |
| Advance Quote Request Notice | | | ✔ | ✔ |
Basic
The Basic plan is HARO's free plan that comes with standard features, including three emails with requests from journalists per day and support via email. Though features are limited, it includes everything an individual needs to successfully receive requests and submit responses.
It's best for businesses that are new to HARO and want to become familiar with it before committing to paying for the premium version that gives users added features. It's also good for businesses that are just starting to build brand awareness and backlinks, and are therefore using HARO infrequently.
Standard
The Standard plan costs $19 per month and includes everything from the Basic plan plus keyword alerts and one profile. The keyword alerts allow users to get notifications based on certain keywords, enabling them to more easily and quickly identify requests that best suit them and their business. Additionally, it includes the ability to create profiles, which allow users to save their contact information on HARO and eliminate the need to re-write it for each submission.
The Standard plan is best for businesses that more frequently use HARO given the added features that save users a lot of time, such as the ability to get keyword alters so businesses only see requests that fit their business, and the ability to save their contact information. However, it best serves businesses that are really focused on one topic area, given the limited keyword alerts.
Advanced
The Advanced plan costs $49 per month and includes everything from the Standard plan with the addition of more keywords, profiles, and a head start, or the ability to see requests before other users. It includes up to three keyword alerts for more request targeting and up to three profiles, allowing multiple employees within the same company to respond to different quote requests.
The Advanced plan is best for businesses with a marketing or public relations (PR) team that works to provide quotes from a few different sources from within their company. This is because it includes multiple keyword alerts—allowing businesses to see requests across different topics—and three different source profiles.
Premium
The Premium plan costs $149 per month. It includes everything from the Advanced plan, but with the difference of including unlimited keywords and user profiles, as well as premium support that's available by phone and email.
Given its unlimited offerings, it's best suited for large companies with a PR department working to get press on behalf of dozens of employees across different departments. The inclusion of unlimited keywords and profiles makes it ideal for companies with many different product or service areas, which can each be represented by its own expert source.
How to Get Press Using HARO in 6 Steps
HARO is an easy-to-use platform that can be set up and used in only six steps. In the walk-through below, we will focus on businesses using the platform, as that accounts for most users. Start by creating your HARO account via their website. Next, review HARO requests sent via email and determine which to respond to. Craft your compelling responses, send them to the journalist, and confirm they were used. Finally, follow-up with journalists who use your pitch.
Here's how to increase exposure using Help a Reporter Out in six steps:
1. Create a HARO Source Account
In order to see journalist requests, you must first create a HARO source account. To do this, go to helpareporterout.com and click "Sign Up" from the upper-right-hand navigation bar. Complete the registration by adding your name, email, phone, country, company name, approximate company revenue (for general research purposes), and a password. After inputting all fields, click the "Sign Up" button at the bottom of the screen.
After submitting your registration information, you will be required to confirm your email address. Check the email you used to register your account and click on the link provided to confirm your email address and complete account setup.
Once you click on the email confirmation link, you will be taken back to the HARO homepage. From there, sign in to your new HARO account by clicking the "Login" button. Add your account details, including checking the "Source" box at the top of the page. This is critical; it indicates that you are an expert source who will be responding to journalist requests and not a journalist seeking quotes.
Next, scroll down the page to the "HARO Preferences" section. Select each industry that relates to your business or specific knowledge. This will determine which journalist requests you receive in your inbox, so be sure to choose only relevant categories to avoid inappropriate requests. Click "Save & Update" when done.
2. Review HAROs & Select Requests to Respond To
After completing your account setup, HARO will send you an email with a list of journalist requests three times per day. These consist of a series of linked quote requests; look for requests that match your area of expertise. Note, however, that requests will include information on source requirements, which may include a specific job title or certain experience. If your experience and credentials fit, click on the relevant link to respond.
3. Write a Compelling Response
After clicking on a request, you will be taken to a page where you can create a compelling response. If the journalist has posed questions in the query, answer the questions directly. Also, be sure to write the pitch as if your response could be quoted directly. Regardless of the request, include relevant experience, helpful data, a headshot, and complete contact information with the offer to provide more information as needed.
Include Relevant Experience
In the first paragraph, succinctly note who you are and what relevant experience you have that enables you to answer the query. Put the name, title, and website that you want to appear in the article. If you are writing the pitch on behalf of a client or your CEO, mention this in the pitch and provide his or her information instead of yours.
Respond to the Question or Request
Answer the question or respond to the request in the query and follow all requirements. This section should be between two to four sentences. Get straight to the point and write it as if your response will end up verbatim in the journalist's article.
Offer to Provide More Information
As you close the response, let the journalist know that you are willing to provide more information for the story, and that they should be comfortable reaching out if they want additional details.
Here is a sample response (pitch) template:
Subject Line: Interesting/informative/useful tip for [Query Topic]
Hi [First Name],
My name is [name] and I am a [job title] for [company name with link to website]. I have extensive experience in [specific subject} because [put here why you are qualified to respond].
In reference to your query on [subject], I think [answer query requirements].
Let me know if you need any more information! I am happy to speak with you more about [topic].
Sincerely,
[Name]
[Title and business with link to website]
[Phone number and email]
[Twitter handle, LinkedIn, etc.]
[Headshot]
4. Send Your Response
With your pitch crafted, send it from your email address (although premium account users can send through the HARO platform or email). In the email you received with the list of pitches, you will find the journalist's contact information, including their name and email. Copy and paste their email address and name into a new email—along with your completed pitch—and check your pitch for any grammatical errors.
Once you have checked the spelling of all names and ensured your response is free of grammatical errors, send it as soon as possible. The sooner you can send your response, the likelier it will be featured in a journalist's article.
5. Set Up Alerts to Confirm Your Response Is Published
While some journalists will let you know if your quote was used, not all will. The surest way to confirm that your response was used in an article is to set up a Google Alert for your name. To do so, simply navigate to google.com/alerts and type in your name exactly as you submit it in HARO responses. Make sure you're logged into a relevant Gmail account to receive the alerts; if you don't have a Gmail account, it's recommended you set one up so you can be notified.
6. Send a Quick Thank-you Email
Not every pitch you send will be selected by journalists. However, when they are selected, there is a bit of follow-up you should do. This includes sending a short thank-you note to the journalist, publishing the article on your website or blog, and sharing it on your social media accounts. This helps the article get more exposure, helping both you and the journalist.
Here are three simple steps to follow after getting selected and published as a source:
Send a thank-you note: Let the journalist know that you appreciate being included in the article, and you would be happy to be used as a source for any future articles that are about your area of expertise. This will build rapport and encourage the journalist to think of you for future articles.
Publish it on your website or blog: If you have a "news" section of your website, make sure to post a link to the article.
Share it across your social media: Tweet the article, share it on Facebook, and post in on LinkedIn. Not only will you impress your followers by being listed in an established news outlet, you will also give the publication that posted the article more exposure.
Doing these follow-up steps can help build a positive working relationship with journalists. This can lead to an ongoing relationship, as the journalist may choose to reach out to directly in the future as a source for their articles.
HARO Do's & Don'ts
Help a Reporter Out, like any platform, involves following certain standards and practices. Not surprisingly, then, there are top do's and don'ts to be aware of in order to help get the most out of your time and to land your business more press. These include everything from responding quickly to journalists and giving them the information they're looking for, to not being self-promotional, salesy, or too verbose.
Here are the top do's and don'ts for using HARO:
Here are the top 5 HARO do's:
Respond quickly: Journalists often start reviewing responses as soon as they come in, and may stop reading pitches once they have found ones that give them what they are looking for. Responding quickly may help your chances of getting press.
Answer the journalist's questions directly: The easier you make it for the reporter to use you as a source, the better your chances are of getting published. The main thing here is to provide what the journalist is looking for. If you fail to do this, then you're guaranteed to not land press.
Check requirements: Journalists typically include a list of requirements within their request. Before writing your pitch, double-check that you fit their requirements, such as a certain job title or experience, and if so, then write a pitch that notes all requirements, such as your contact information and title.
Provide a response that stands out: Oftentimes, the answer to a journalist's questions may be obvious. What that means is that it's the answer most others will be giving as well. Give the question more thought and try to come up with a good, but unique answer.
Set up a Google Alert for your business: Google Alerts will send you an email when the name of your business is published online, including in blogs, articles, and news. It can take anywhere from days to months between sending a pitch and the journalist's article going live, so this gives you a way of knowing if and when you get press. See step 5 about for guidance on setting up these alerts.
Here are the top 5 HARO dont's:
Be self-promotional or salesy: Journalists will be able to tell if you are just making a straight pitch for your product with only a tiny response to their question. The point of getting your response published is not to get direct sales, but instead to get quality links to your website.
Send a generic or cliche response: The responses that journalists choose to use are generally those that are the most relevant and interesting, and therefore provide their readers with the most value. Avoid sending a generic or cliche response that fails to provide them and their readers with value.
Use attachments on HARO (instead of email): Sources sending responses via HARO should not include attachments because the platform strips attachments from responses. If you want to include an image, you will have to link to it instead, or let them know that you can provide pictures via email if needed.
Harass the journalist: Journalists are busy and usually do not have time to respond to every pitch they receive. There's no need to follow-up on a pitch if you don't get a response. Instead, move on to the next query.
Miss the submission deadline: Everyone is working on a deadline, and while it's not impossible to get press from a late pitch, it's also not likely. Be aware of deadlines and be sure to send your pitch before they hit.
Following these HARO do's and don'ts will help you land more press. Craft higher quality pitches that provide value to the journalist and their readers, respond in a timely fashion and before deadlines, and be sure to give the journalist what they're looking for.
7 HARO Tips From the Pros
Help a Reporter Out is used by businesses and professionals across all industries. We consulted with the pros who are well-versed in using HARO to get advice and tips on using the platform for maximum exposure.
Here are seven tips from the experts on how to use Help a Reporter Out:
---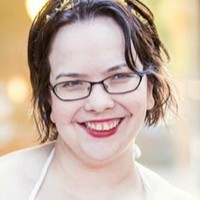 ---
---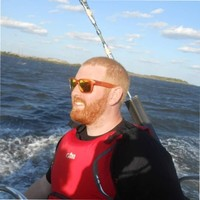 ---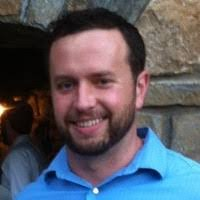 ---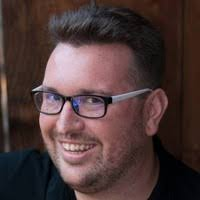 ---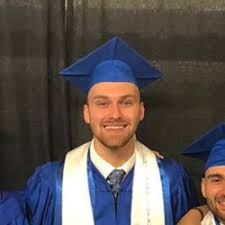 ---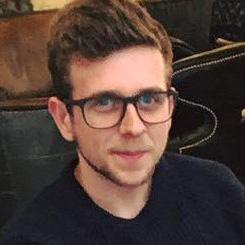 ---
Frequently Asked Questions (FAQs)
Does Help a Reporter Out work?
Yes, Help a Reporter Out does work for both journalists and sources, as well as businesses and individuals. Journalists are able to get sources and quotes for their articles, and sources get quoted in journalists' articles, giving them exposure and the opportunity to build quality backlinks.
Is it free to use Help a Reporter Out?
Yes, Help a Reporter Out has a free version that gives users everything they need to be able to get exposure with HARO. Premium plans are available that include added features, ranging in cost from $19 per month to $149 per month.
What are the best press release distribution sites?
There are a number of press release distribution sites. The top ones include Newswire and eReleases. Learn more about the best press distribution sites and find the one that's best for your business in our article on the best free press distribution services.
Bottom Line: Help a Reporter Out
HARO is a free platform that connects journalists who need quotes from expert sources and businesses that can supply these experts. Start using HARO and getting press by registering for a HARO account, setting your account preferences, scanning through journalist requests, and submitting your compelling pitch.