According to Harvard Business Review, 80% of employee turnover stems from bad hiring decisions while a study by Brandon-Hall found that 95% of employers admitted to committing hiring mistakes by recruiting the wrong people. To help you avoid these common mistakes, we compiled 35 hiring tips from experts on what they look for before asking a potential team member to join their company.
Use Technology to Scout and Assess Applicants
There are tons of job boards out there, but which one is the best fit for your open position? The right job board will be able to help you find employees and attract quality candidates at a fair price. In this article, Christy compares the top three options. Find out why she chooses Indeed as the number one pick for small business owners.
---
2. Use social media to gauge a candidate's personality.
Never rely on or bother with a candidate's resume. It's simply worthless. I always look at their LinkedIn profile and their social media channels. Are they well-written, witty, intelligent? What do they post about? Is it interesting? But, what matters most is how they show up and how prepared they are for the interview. Before they come in, I ask them to look at my site, pick a client (or, in my case, a book that I'm promoting) and arrive ready to tell me what they would do to promote it. It shows me how creative they are and how much homework they're willing to do.
---
Video interviews are a great first interview device. They let you get a general idea of who is and isn't a good potential fit, which helps you narrow down your list of candidates to those who are better suited for the job and your company. Then you can schedule in-person interviews. Video lets you interview candidates who live in another state or maybe even another country, which broadens your potential talent pool.
Read our article to find out why we chose Join.Me as the best video conferencing software for small businesses.
---
4. Use virtual contractors and freelancers if possible.
My best piece of hiring advice for small businesses is to use virtual contractors where possible. Thanks to freelancers sourced from sites such as Upwork we've been able to grow into one of the largest fundraising websites in the world.
Freelancer sites are full of talent at an attractive cost. Furthermore, with a small business, profits can be unpredictable. The flexibility a contractor provides helps put my mind at ease.
---
5. See exactly what positions job seekers are looking for.
You want to make sure your postings match what job seekers are looking for. So why not check exactly what those are? With Indeed's Job Title Generator you can check out job seeker interest over time and compare it directly with the number of job postings over time. You might be surprised: often, the best job title isn't the one with the most postings, but the one most job seekers are looking for.
---
Prioritize Your Existing Talent Pool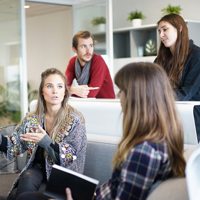 ---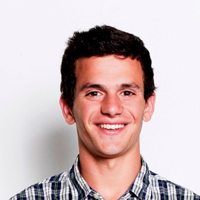 A good way to do that is to set up an ongoing employee engagement software, something that eases recognition across the company.
---
Include Attitude and Behavior in the Evaluation Process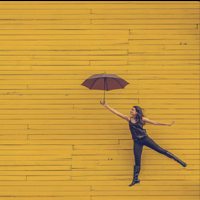 8. Hire for optimism and attitude.
When it comes to small businesses, particularly in startup environments, things often can and do go wrong. When the chips are down, even the best leaders are well-served by optimistic and positive people who instinctively lend motivation by searching for solutions rather than negative people who waste their time and yours by focusing on setbacks.
Whether a candidate you're considering possesses the technical skills needed for the job or not, if he or she lacks the personal skills and winning attitude that drive successful companies, take a pass and keep on looking.
---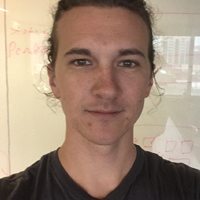 ---
10. Is your candidate hungry for the job? Hunger is more important than skills.
What advice would I give to small businesses who need to hire someone? Always hire for attitude and hunger. Skills be can learned on the way.
---
11. For the right candidate, it's never about the money, it's about the opportunity.
The key to recruiting: create a compelling opportunity, present it early and often, and make the candidate earn the right to have it. The best people rarely take the job for the money — they'll take the job for an opportunity to meet their personal life plans, ambitions, and goals.
And remember, if you make it too easy for someone to get the job, he or she doesn't want it as much. If you make it challenging and difficult to get, he or she wants it more.
---
12. Pay attention to how your candidate interacts with others.
I would share that at our small marketing firm, one of the best ways to determine a good hire for us is how they interact with all of us – from the team, to the doorman of our building, to the founders. Attitude, how you talk and carry yourself, and politeness matter and is an important trait to being part of the team. We find that when we are paying attention closely to how they treat people and others, we can make an assessment of how they'll perform in a team setting.
---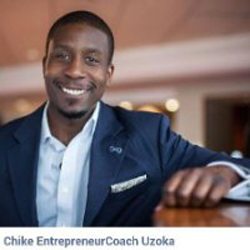 ---
14. Don't be afraid to ask hard questions. And listen for the way the candidate answers it.
Brendan Burke, Managing Director, Headwaters MB
Ask the hard question. Don't dance around it. If someone has a hole in their career path, a low GPA or some other red flag on their resume, you have to confront the issue head on. Often times, the candidate will have a well-rehearsed answer and use the opportunity to showcase their sales skills. The ability to turn a negative into a positive is a critical attribute. Further, if the candidate doesn't have a smooth response, it quickly tells me that the candidate didn't prepare for or doesn't care about the interview.
---
Assess Their Familiarity with the Job and Your Company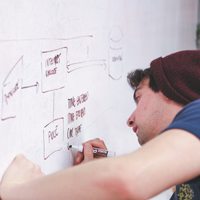 Stop asking generic questions such as, "What has been your greatest accomplishment?" or, "What are your greatest strengths? Weaknesses?"
Candidates expect this and already have their answers prepared.
Provide scenarios related to the position and to interpersonal relationships and ask them what they would do. This is how you get a real feel for a candidate.
---
Kirsten Olson, Principal, Old Sow Consulting
Do they ask great questions? Everyone knows you need to come to a job interview having researched the position. But once they're in the interview, what do they "hear" about the business or your work? Are they able to listen, synthesize and ask thoughtful questions about the heart of your business? Great interview questions from the candidate can tell you a lot about how a candidate thinks and whether they will be able to diagnose a market problem as it is occurring, and respond to it.
---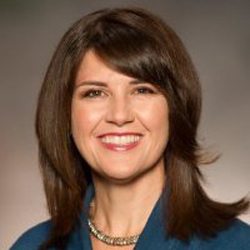 ---
Evaluate Soft Skills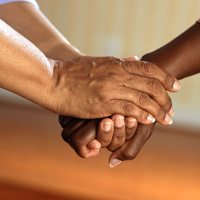 ---
19. Look for team-oriented activities in their resume.
Dave Lopes, Director of Recruiting, Badger Maps
Hiring great team players is important, especially when you're working in small, intimate groups. A true team player will be excited to meet their soon to be colleagues, be interested in past and present projects your team has tackled, align with your company's values, and be prepared for their first day in the office. When I review a resume, I always look for team-oriented projects they may have been involved. Do they play sports? Are they involved in any clubs? Signs of a great team player include their ability to listen to healthy constructive feedback and to actively listen to and acknowledge the efforts of their colleagues.
---
Engage Third Parties in the Decision Process
20. Get recommendations from your employees and make sure your candidate will fit in well with your team.
---
21. Involve your current staff in the hiring process.
#1 best of all time – when I was GM of a minor league baseball team, I'd spend 10-15 minutes doing an intro interview with a candidate.
If I liked him/her, I'd have my 3 or 4 of my staff get to know them during a pre-arranged lunch. (I didn't go). My staff knew the deal, this was someone we were considering, so they'd get to know them in a more casual way.
After the lunch, I'd get staff feedback (after all they are the ones who'll be working with the new hire day in/day out, so they have to get a good vibe). If they liked the candidate, I'd move forward with a more serious interview and most likely make an offer.
---
22. Look at more than employment, look at references.
I think it has to be to hire on will more than just skill. Hire the person that has strong references of support and not just dates of employment.
What should you ask employee references? Find out in our guide.
---
23. Let more than one department head interview the candidate.
William Bauer, Managing Director, Royce Leather
Many of our roles require inter-departmental relationships, and it's crucial that all hires work well across departments and roles. We help facilitate this by having various department heads interview job candidates, regardless of the role for which they are applying. This gives us the opportunity to truly evaluate whether or not a candidate is a great fit for our culture. Those hiring for positions within their department will tend to ask role-specific questions, whereas team members from other departments can evaluate whether the candidate is a personality and cultural fit.
---
Apply Structured Methods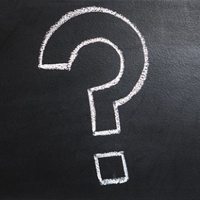 Learn more about structured interviewing, plus view our list of structured interview questions in our guide.
---
25. Take the time to write a job description.
The best piece of advice I would give an employer hiring is to make sure they take the time to write a job description. This should be thought out, so you must spend the time to think through the job that you want the employee to perform. The more clear you make this, the better the employee will understand what is expected of them.
View our ultimate guide on how to write a job description to learn more.
---
When crafting a job description, you may be tempted to highlight the positive selling points of a role to create the best possible first impression to potential candidates. However, there is a lot of value in defining the challenges that a role entails as well, more often than not — this is going to attract candidates that are willing to put in the work and are excited by challenges. Company positioning is important, but finding the best candidate will require transparency into the challenges they will be inheriting once they start. Your ideal candidate won't be looking to step into a role where they will be complacent in their daily activities.
---
Want to understand how someone will operate within the framework of your company? Give them a small project and see if they can hit a deadline. If it's a developer related role, invite them to participate in an impromptu company hackathon. You get a pretty good idea of someone's true colors after they are pulled out of their comfort zone. If excuses continually come up then they most likely aren't the right fit. It's not you. It's them. Keep in mind, simply interviewing someone isn't enough, and your gut can be wrong more often than you realize.
---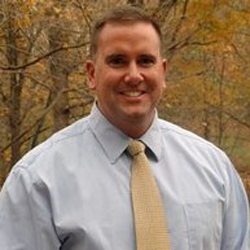 Ask a customer service candidate to assist a customer to find something in the store. Instruct a public relations candidate to write a response to a (made up) public company crisis. Ask an operations manager candidate to tour your warehouse layout and give you a more efficient operational option. Instead of taking a smiling candidate's word that they can do the job, ask them to prove it. Qualified applicants will be proud to show you what they can do.
---
29. Create a way to access your candidate's relevant work experience.
Matthew Reischer, CEO & Chief Hiring Manager of Legal Marketing Pages Corp, LegalAdvice
I always make sure your interview process is geared towards uncovering truthful assessments of IQ and relevant technical work experience. Create a process that seeks to gauge the scope of intellectual curiosity and intellectual capacity of any new hire. These attributes we have often found are key leading indicators for how successfully an employee will fit within our organization. Generally speaking we like to hire 'enthused nerds' who are engaged with our workflow and who love implementing complex technological and business ideas.
---
30. Use the Hartman assessment to understand where your new hire fits in your company.
Half of my consulting business is in advising companies and business owner in new hires and team building. In that process the use of Hartman assessment are critical. This assessment combines DISC, motivators and values into an easy to use report that can be tailored to an executive, management and sales position. This gives a company a clear idea of what type of employee they are adding to their workforce. This is even more important in smaller companies who need new employees to become productive in a short amount of time.
---
31. Don't use artificial test assignments. Test on the real product for spot-on analysis.
Uliana Tikhova, Icons8
If you listen to the software developers, they complain about wrong skills evaluated during the interviews. Therefore, we're trying to isolate the software development skills from anything else. As a result, we currently use a simple pattern of hiring software developers. First, we interview the developers with proper skills and pick several of them. Then we give them a test assignment that can be accomplished in a week or two.
We give the real tasks of a real product, not artificial test assignments. The probation period is also paid at the common rate. We won't work for free, so we can't expect that from the prospective developers.
This procedure may seem quite pricey for a start-up, but it is cheaper than a recruiting agency, and it's the money spent well. Meanwhile, there are no hard feelings on the candidates' part: not only get they paid, but also they can figure out if our project is enjoyable.
---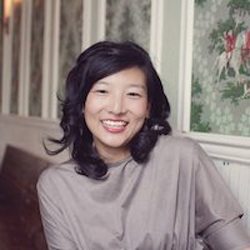 ---
33. Commit to a rigorous interview process to find the right candidate.
When looking to hire a new employee, the two most important factors to consider are: 1) Who are you? 2) Who is the candidate?
In order to clearly articulate who you are you need to have updated website information coupled with a strong online presence in order to properly paint the picture that you want to portray to court the candidates that will ultimately be the best fit for your firm. In order to understand and get the best feel for who the candidate is you must have a rigorous interview process that critically flushes out the skill sets you need in a prospective candidate.
---
34. Have onboarding training in place immediately after hiring to create a smooth transition into your company's culture and values.
Rob Biederman, co-founder of HourlyNerd
The biggest mistake is hiring someone and not giving them the proper onboarding and training up front. We've made the mistake of hiring someone and assuming they can walk in and execute on day one. Even the best all-star will fail without proper training and onboarding.
Learn more about the employee onboarding process with this step-by-step guide.
---
35. Fact check resumes to weed out unreliable candidates.
Having consulted on hundreds of hires, my number one tip is to check everything checkable on your final candidate's resume. Where do people exaggerate and even lie? Where don't they? Education, compensation, duties and responsibilities, achievements, awards, length of employment, etc. Some people fudge dates to make themselves look younger. When I told one applicant that no one at his former company had heard of the Executive Merit Award he'd cited, he simply replied that was probably because after he'd won it three years in a row the company retired the reward in his honor.
If you want to get a look-see at lots of resumes in addition to those of from applicants, we recommend searching for resumes on Indeed.
---
Waiting until your back is against the wall isn't an effective way of hiring the best employees. The chances of top talent walking through your doors on the first day you start looking are slim to none. You should always be accepting resumes and interviewing candidates, even if you don't have open positions. Use social networking and email to keep in touch with and develop relationships with the candidates you may want to hire once you have an open position. When you're always recruiting, you'll have a bigger pool of qualified applicants to choose from so you don't have to settle for the best of the worst.
---

Bonus: Determine If They Have Done Any Research to Prepare For The Interview
If a candidate is interested in the job, and our company, I expect them to have visited our website before the interview to become familiar with our virtual phone services.  When I ask the question "what do you know about AccessDirect?" and a candidate has to pause and think, it's obvious they haven't done any research.  A candidate's lack of research to prepare for an interview is a big red flag regarding their interest in our company and how they will approach their job responsibilities.
Over To You
We'd like to thank everyone who contributed their great hiring tips!
To the small businesses out there, we hope that these ideas will help you find your next great hire and prevent you from committing costly hiring errors.
What is your favorite idea from this list? Leave your comments below and let's talk!
If you need more help to find promising applicants to join your team, read our article on 29 creative ways to find employees.