How much does insurance cost for small businesses? Sounds like a simple question, right? As with many things, the answer is a resounding, 'it depends.' Let's take a look at the factors involved and see how much business insurance might cost for you.
There are two basic kinds of small business insurance: professional liability and general liability.
Click Here to get our FREE Google advertising guide and discover the 6 steps you can use to show up #1 in Google search
What Does Professional liability Insurance Cover?
Professional liability insurance is sometimes called errors and omissions (E&O) coverage. It covers you if you do something wrong (an error) or don't do something you should have done (an omission) while providing products or services related to your business.
Professional liability insurance can cover employees that you hire. It can also cover the legal fees you might pay if you have to hire an attorney to defend you in a lawsuit, regardless of whether the lawsuit is found to have merit or not. And it can protect you, even if you've done nothing wrong.
Suppose you are a real estate agent and a client comes to you to list their house. You suggest an asking price, which they agree to. You put the house on the market, and within three days it is sold for the full asking price. A month later, another, similar house in the same neighborhood is sold for significantly more than the house you sold. Your client decides you low-balled the price of their house in order to move it quickly, and they sue you. Your professional liability policy could cover your legal fees, any settlement or judgement against you, and may even cover damage to your reputation or lost business.
What Does General liability Insurance Cover?
General liability insurance covers three basic categories: property damage, bodily injury and personal injury. The important thing to remember about business general liability insurance is that it covers damage and injury to a third party. So you're protected against claims by a customer, vendor, contractor or someone else that you injured, or whose property was damaged or lost.
Let's go back to our real estate agent to show how this works. A prospective seller comes to your office to discuss the potential sale of her home. As she leaves the office, she trips on the steps outside and falls, breaking her arm. She sues you for her medical expenses and lost wages. Your general liability insurance policy could cover these costs.
General liability coverage may also include coverage for what's known as 'personal injury.' This encompasses slander and libel, which are sometimes known collectively as defamation of character. That's when someone says something about you that is damaging and untrue, and it causes you financial harm.
What Other Coverage Should Small Business Owners Consider?
A comprehensive business insurance plan will include both professional and general liability coverage, and may include other specialty coverage such as crime or cyber. Crime coverage protects you against employee theft and cyber coverage protects you against the costs associated with a data breach – both increasingly big risks for small businesses.
How much does Business Insurance Cost On Average?
Surprisingly, all this coverage doesn't have to cost a lot. General and professional liability insurance coverage for a sole proprietorship can be purchased for a few hundred dollars a year. A company with a half dozen employees may be a few thousand dollars a year for coverage that includes worker's compensation insurance, crime coverage and cyber liability. Here are some examples of what professional liability insurance costs and what general liability insurance costs. As can be seen in this , professional liability insurance can range between  $37/mo. to $65/mo. and general liability insurance can average around $30/mo. Your cost could vary quite a bit from the average depending on a number of factors:
The size of your business.

The figures above are for businesses with 10 or fewer employees. A sole proprietorship could pay as little as $500 a year for both general and professional liability coverage.

The type of business you are in.

Some businesses are inherently more risky than others. If you are a freelance writer, for example, you will probably pay less for coverage than if you are an IT consultant.

The amount of coverage you want.

You can select the coverage limits you buy, based on the amount of protection you want. A policy with a $5,000,000 limit will cost more than one with a $1,000,000 limit, but not five times more. So consider how much coverage you really need.

Your deductible.

Just like your auto insurance, your liability insurance will have a deductible, or an amount that you pay before the insurance kicks in. The lower the deductible, the higher the premium. Choose a deductible that's low enough that you can afford to pay it if necessary, but high enough to keep your premiums as low as possible.

Specialty coverage.

If you have employees, you probably need worker's compensation insurance. You should probably have crime coverage as well, to protect you against theft by your employees. If your company has access to sensitive customer information like dates of birth, Social Security numbers, credit card number or health records, you should also have cyber coverage.

The number of policies you have.

 If you buy all of your business insurance from one company, you benefit in two ways. First, you will have one agent who knows your business and can recommend all the coverage you need. Second, you will likely get a discount from the carrier if you have multiple policies with them. It reduces their administrative costs and they will usually pass the savings on to you.
To find the right insurance coverage at the right price for your business, you can work with a licensed agent or go directly to a carrier who provides comprehensive coverage. Whichever avenue you choose, make sure you get coverage that is specific to your business, and make sure you get coverage for all the risks you face.
This article was written by Gyawu Mahama, Social Media and Marketing Manager at Hiscox Small Business Insurance. Hiscox offers customized insurance to American small businesses. You can learn more at their site.
Click Here to get our FREE Google advertising guide and discover the 6 steps you can use to show up #1 in Google search
About the Author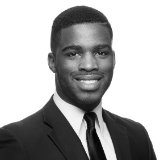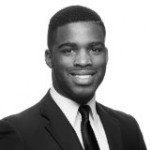 Gyawu Mahama is Social Media and Marketing Manager at Hiscox Small Business Insurance.  In this role Gyawu is responsible for driving social media engagement, publishing Hiscox's award winning small business blog, and internal communications. Follow Gyawu at @GyawuTweets.