A home warranty is insurance that pays for repairs or replacement of specific systems/structures in a house in the event of breakdown. The benefit of a home warranty — which costs between $300-$600/year — is protection from high out-of-pocket expenditures. As such, it's recommended for homeowners with older properties at higher risk for breakdowns.
How a Home Warranty Works
A home warranty is insurance for specific systems, appliances, and structures around your house; when these break down or fail, a home warranty will pay for their repair or replacement. Homeowners typically purchase a home warranty as part of the home-buying process, evaluating coverage needs after examining the property. If something breaks down after they take ownership, they call the home warranty provider who sends out a repair person to fix it.
To buy a home warranty, decide whether you want to cover just small items like dishwashers, or larger-ticket items like the roof as well. You can determine your coverage and policy options by calling home warranty providers and talking to them about the different plans. Ask for a quote from each with a detailed plan of what is covered. Then, examine all quotes and find the one that best fits your needs and budget.
After your warranty is purchased, you can use it to manage specific home repairs. When a covered appliance or system breaks down — like a central air conditioner — call the warranty company and request a repair/replacement. When the repair person finds the problem and recommends a solution — either repair or replacement — the warranty company will complete all fixes or replacements at no cost to the homeowner (expecting monthly premiums).
Home warranties are effective for a year and renewed annually. When the renewal time comes, coverage can be increased or decreased depending on homeowner needs. As your home ages, you might want to increase your home warranty policy to include the systems and appliances most likely to breakdown as they age. A good warranty company will have several policies to cover your home, giving you piece of mind regardless of the age of your home.
"Before making a final decision, you must be aware that most policies don't cover outdoor appliances and items. Under the pretty wide list of things not included in a warranty are also electrical and mechanical doors, as well as items broken before the warranty was purchased. The best possible way to know all the items excluded is by checking the policy; it usually contains a list of excluded items."

— Bryan Stoddard, Director, Homewares Insider
Home Warranty Cost
A home warranty that protects the appliances and structure of your home usually costs between $300-$600 per year, depending on the coverage. Extended coverage can mean an increase of $500 per year to protect big-ticket items like air conditioners, heating units, and electrical systems throughout the house.
How to Use a Home Warranty in 6 Steps
To use your home warranty, write down the item that is broken or damaged with the make/model/serial number and date of purchase, if known. Call the warranty company and discuss the broken item details and steps for repair. The warranty company might call a repair service and pay for the damage directly or ask you to contact a repair service of choice and schedule an appointment. After repair, file a claim if necessary to be reimbursed.
Here are the six steps for using your home warranty:
1. Identify Damage/Repair
When you see that something is not working in your home that is covered under a home warranty, write down the date you noticed the issue, any details about the problem, and information about the unit like make, model, and serial number.
2. Contact Home Warranty Company
Call the number in your home warranty to talk to a representative about the repair issue. The company representative will probably ask you for the make/model of the item that needs to be repaired and the issues you have noticed.
3. Contact Repair Service (if Necessary)
Either you or the warranty company will call the repair service. Some warranty companies have contracts with providers while others allow you to use any local service you want to. If you don't know of a reliable repair service, ask for recommendations from friends or colleagues — or your real estate agent.
4. Schedule Repair Appointment
Set up an appointment with a repair provider to talk about and inspect the damage. Once the problem is diagnosed with a solution, the provider will give you the details about the repair or replacement. You might need to contact the warranty company to get approval for the repair/replacement, or the provider might contact the company to get approval on your behalf. Confirm which is necessary before moving forward.
5. Get Approval for the Repair
The warranty company will evaluate the recommendations of the provider and give approval or denial for the repair. If approved, they should give you a timeline for repair/replacement.
6. Submit a Claim (if Necessary)
If your policy requires you to pay for the repair out-of-pocket, then you will need to submit a claim to the insurance company for reimbursement. If the insurance company pays the provider directly, then you do not have to submit a claim for services.
Keep in mind that some home warranty policies do require an out-of-pocket payment by the homeowner that is repaid by the policy company. The most common method of fixing something covered under a home warranty, however, involves the warranty company calling a contract provider to do the repair and paying the provider directly.
What a Home Warranty Covers
A home warranty usually covers the systems and fixed items that breakdown over time with normal aging of the property. The items covered by your home warranty depend on which plan you pick and what your premiums pay for in the home. Read your contract closely to determine exactly what is covered by your specific policy.
Some of the things covered by a home warranty:
Air conditioners
Heating units
Refrigerator
Stove
Dishwasher
Washer/Dryer
Roof
Plumbing
Electrical sockets/wiring
Home warranty coverage varies according to city/state and provider, so it is best to examine all aspects of your plan to determine what's protected. Your policy can also tell you who pays for the provider, who picks the service/products used to repair your broken fixtures, and what the wait time is after reporting a claim.
4 Top Home Warranty Providers
Homeowners seeking a home warranty should consider primarily what is covered in their policies and the cost of the coverage. Some top home warranty providers only cover the larger ticket items in a home such as air conditioners and roofs. Other home warranties are more inclusive and cover appliances as well as centralized systems, electric wiring, and plumbing. Buyers should be sure to purchase a home warranty that fits their needs.
Here are four top home warranty providers in 2019:
---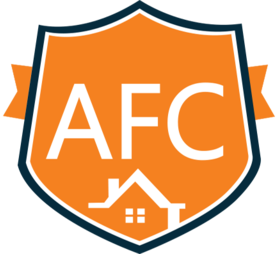 ---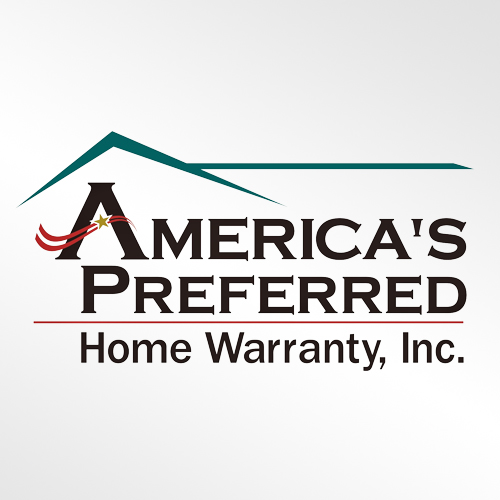 ---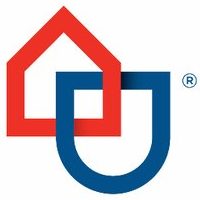 ---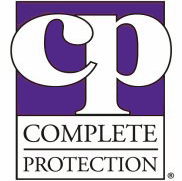 ---
These are the four plans with pricing and coverage available through Complete Protection:
Essentials: This plan covers air conditioner, furnace, water heater, dishwasher, oven, cooktop, and microwave for $45/month.
Advanced: This plan includes all of the Essentials coverage with additional coverage for the washer/dryer and refrigerator for $55/month.
Comprehensive: In addition to the Advanced plan, this plan includes coverage for pipe leaks and electrical wiring, outlets, and switches for $65/month.
Ultimate: This plan adds garage door openers, garbage disposals, faucets/toilet plumbing issues, and ceiling fans/light fixtures repair for $75/month.
"Buy a warranty from a large entity that has the financial ability to back up the warranty. Home inspectors may sell home warranties of their own. However, if they are not strong financially, they may not be able to perform fixes and the homeowner is stuck paying for repairs."

— John Myers, Owner Broker, Myers & Myers Real Estate
Frequently Asked Questions (FAQs)
Is there a difference between a home warranty and home insurance?
Yes. A home warranty covers the systems and appliances in your home in case of breakdown, requiring repair or replacement. Home insurance, on the other hand, covers the whole house — foundation to roof — in case of damage or complete loss due to fire, weather, and sometimes flood (if insured for floods). Home insurance does not cover systems or appliances.
Is a home warranty worth it?
A home warranty is an effective way to protect your investment in a property, specifically the items not covered under homeowners insurance. Shopping around for the best home warranty cost and coverage will help you make the most of your plan and keep you from paying for costly repairs or replacements after buying a property.
When should I get a home warranty?
You should get a home warranty immediately after closing on a home purchase. Although a home inspection and appraisals do their best to catch problems with the home before the close, things like a dishwasher or air conditioning system are not examined in-depth. It is best to purchase a home warranty right after closing to avoid costly repairs.
Is a home warranty required for a loan or mortgage?
A home warranty is not required for a loan or mortgage; it is completely optional. However, a home warranty is extra protection for the homeowner in case of the breakdown of expensive home fixtures, systems, or appliances.
Bottom Line – What Is a Home Warranty?
Home warranties are a way to protect yourself from costs incurred by the breakdown of appliances and systems that are not covered by home insurance. A good warranty will ensure that the replacement or repair of covered home fixtures will be paid for by a warranty company. This ensures homeowners are not burdened with high repair bills.
The details of a home warranty can be complicated and nuanced, however. That's why it's a good idea to get the legal experts at RocketLawyer to review your home warranty policy so you know exactly what is covered and not covered. Click on the "Ask a lawyer" button on the RocketLawyer homepage to get legal guidance about your warranty's coverage to avoid making a costly mistake.