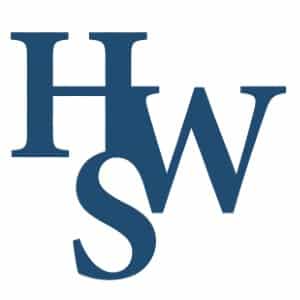 HomeWork Solutions (HWS) is a payroll and tax management service that helps households pay their nannies and other employees. The company offers Essential Payroll and Complete Payroll packages, which start at $150 and $200 per quarter, respectively. If your household has one or more employees and you need assistance with payroll, withholding taxes, or HR matters, contact HomeWork Solutions to get started.
What We Recommend HomeWork Solutions For
HomeWork Solutions is a strong solution for households that employ one or more nannies, housekeepers, or senior home caregivers. It ranked in our buyer's guide as a top nanny payroll service, and notably for its HR support. The service is excellent for people who don't want to commit the time, energy, and expertise needed to meet payments and tax requirements and also for those who need consulting on complying with labor laws.
Household employers who want help meeting tax requirements: HomeWork Solutions handles quarterly and annual tax requirements, so you don't have to worry about complying with state and federal law.
Employers who prefer not to make direct payments to employees: If you're tired of writing checks every week, HomeWork Solutions can eliminate the need to remember regular payments. Just be sure to choose the Complete Payroll plan to take advantage of this service.
Domestic employers who need HR support: HomeWork Solutions provides free HR consulting so that you can better understand your obligations as an employer. As a customer, you can also take advantage of the company's relationships with various third-party service providers for insurance and background checks.
When HomeWork Solutions Is Not a Good Fit
Customers that will not benefit from HomeWork Solutions include:
Families with multiple employees: HomeWork Solutions' base pricing plan only includes services for one employee. Additional employees cost $60 per employee, per quarter. For that reason, households with multiple employees may find the service more costly than other options. Check out our nanny payroll service buyer's guide for more suitable options.
Households with an accountant who can handle tax requirements: If you are already working with an accountant who is well-versed in payroll and tax requirements, HWS may not be worth the added cost.
Need a general payroll service instead? Check out our top picks for payroll services.
HomeWork Solutions Overview
PROS

CONS

Offers customers free HR consultations
Customers must pay setup and annual year-end fees
Can manage federal, state, and local tax requirements in all 50 states
Price only includes one employee
Complete Payroll customers can choose from multiple payroll options
Setup takes anywhere from five to seven days
Customer reviews are generally positive
Some users report issues with tax forms and payments
HomeWork Solutions Pricing and Features
As a payroll and tax services company, HomeWork Solutions offers homeowners and other domestic employers support for employee payments and tax compliance. Packages are available for tax-only services, and there's an option that includes comprehensive payroll processing and management. Customers can also take advantage of an online document portal, free HR consulting, and HWS's relationships with background check and workers' comp insurance providers.
HomeWork Solutions offers two plans: Complete Payroll and Essential Payroll. The Complete Payroll package costs $225 per quarter for weekly payroll for one employee and $200 per quarter for biweekly payroll. Essential Payroll costs $150 per quarter if taxes are collected from a bank account, and $200 per quarter if taxes are collected via credit card. Both packages require customers to pay a $100 one-time setup fee and an additional $100 year-end fee per employee.
Importantly, pricing is based on a single-employee household. Complete Payroll users must pay an extra $60 per additional employee for every quarter they pay more than one worker. For example, an employer with four employees will pay an additional $180 per quarter, for a total quarterly fee of $405. If you have multiple employees, contact HomeWork Solutions for a custom quote.
Essential Payroll

Complete Payroll

Quarterly pricing for one employee

Taxes collected from bank account: $150
Taxes collected from credit card: $200




Weekly payroll: $225
Biweekly payroll: $200
Additional employees: $60





Additional fees

Enrollment fee: $100
Year-end document fee: $100 per employee




Enrollment fee: $100
Year-end document fee: $100 per employee




Unlimited customer support

✔

✔

Calculates employee withholding, prepares payroll tax returns, and generates tax forms

✔

✔

Makes tax payments and files reports

✔

✔

Issues payroll and maintains relevant record

N/A

✔

Dedicated payroll representative

N/A

✔
If you're ready to get started, choose a plan from the HomeWork Solutions website and begin the enrollment process. The website guides new customers through registration, but there is also an option for downloading a paper registration form. Keep in mind, however, that account setup takes anywhere from five to seven days to complete from the time HWS receives all of the necessary employer information.
If you're still unsure of whether HomeWork Solutions is the right fit, you can call or submit an online request to receive a free consultation and learn more about the platform.
Here are the main features you can expect from HomeWork Solutions:
Weekly and Biweekly Payroll
Under the Complete Payroll plan, HomeWork Solutions handles direct weekly or biweekly payments of employees, including via direct deposit. This includes payroll record-keeping and a dedicated payroll representative who can answer questions and provide information about past and current employee payments. Users also get access to the Employer e-Filing Cabinet, which provides easy, 24/7 access to all payroll and tax data online.
Customers who choose the Essential Payroll plan must pay workers directly and send employee payroll records to HWS quarterly.
Quarterly Tax Calculations
As soon as initial enrollment is complete, HomeWork Solutions handles employer account setup with the IRS and relevant state tax authorities. It completes all quarterly employment tax forms, filings, and remittances—and automatically files and pays employment taxes.
If you owe back taxes for employees who have already been paid but failed to meet tax requirements, a $200 previous quarter fee applies.
Year-End Tax Forms
Regardless of whether you choose the Essential Payroll or Complete Payroll plan, HomeWork Solutions will prepare payroll tax returns and generate Schedule H and W-2 forms. Relevant tax forms are then visible from the Employer e-Filing Cabinet and Employee Self-Service Portal.
HR Consulting
Finally, HomeWork Solutions customers get access to free HR consulting so that they can understand—and meet—employment obligations. Not only does this enable employers to negotiate permissible employment terms, but it also helps ensure employer compliance with state-specific new hire reporting rules. HomeWork Solutions can also connect users with an insurance partner to assist with workers' compensation requirements.
Employee Portal
The HomeWork Solutions Employee Self-Service Portal lets employees view their pay stubs, W-2s, and time-keeping information. There is also a section for the employee's dependents and payroll communications. While the platform interface appears somewhat outdated, users report that it is a useful way to view relevant tax and payroll documents.
Background Checks
In addition to HomeWork Solutions' payroll and tax services, the platform offers background checks through NannyVerify.com. The checks are provided by National Crime Search and involve a search of private databases in conjunction with in-court records checks.
Small Business Services
HomeWork Solutions also offers small business payroll and tax services through HWS Payroll. Weekly payroll starts at $23 per processing plus $2 per employee, and biweekly costs $41 per processing plus $2 per employee.
HomeWork Solutions Ease of Use
HomeWork Solutions offers a blog and other online resources to help customers with common household employment questions.
Current and prospective customers can contact customer support via phone, email, or online form.
Customer service is available Monday through Friday, from 8:30 a.m. to 7 p.m. Eastern time.
Top HomeWork Solutions Alternatives
| | | |
| --- | --- | --- |
| Best for: Family employers who want to streamline the process of finding and paying a nanny | Best for: Families with multiple nannies or caregivers | Best for: Families that need help setting up as an entity to pay a nanny |
| Recurring fees: $75 per month, per employee | Recurring fees: $40 per month for four employees | Recurring fees: $80 to $125 per quarter; $6.25 per check for weekly payroll |
| Setup fees: None | Setup fees: None | Setup fees: None |
| Year-end tax filing fee: $100 | Year-end tax filing fee: $50 | Year-end tax filing fee: $150 to $195 |
If you've narrowed your list down to a few providers but still need help deciding who's best for you, follow our step-by-step guide on choosing the best payroll solution.
What Users Think About HomeWork Solutions
In general, HomeWork Solutions customers find that the service simplifies the payroll process and makes it easier to meet state and federal tax requirements. The website is user-friendly, and HomeWork Solutions provides customers straightforward documentation and other resources regarding payroll and HR considerations. Most users who have contacted customer support report that the team is responsive and provides helpful and reliable information. That said, some reviews reflect issues when communicating with customer service.
At the time of publication, HomeWork Solutions earned the following scores on these popular user review sites:
Trustpilot: 4.5 out of 5 stars based on 185 reviews.
Better Business Bureau: 3 out of 5 stars based on two reviews.
A few trends stand out from these reviews. They include:
| Users Like | Users Don't Like |
| --- | --- |
| Simplifies the payroll process | Some users have experienced confusion regarding tax laws and calculations |
| In general, customer support is reportedly responsive, helpful, and reliable | Several clients report issues when communicating with customer service |
| User-friendly website and straightforward documentation | |
Bottom Line
Households with employees like nannies, housekeepers, and senior care providers are often faced with challenging and time-consuming tax and payroll requirements. HomeWork Solutions helps these employers by handling employee taxes and payroll, plus keeping track of state and federal reporting and filing requirements.
Some features—like the Employee Self-Service Portal—appear a bit outdated, but customers are generally pleased with the service. Overall, HomeWork Solutions provides an excellent solution to the challenges of hiring and paying household employees. If you're ready to get started, enroll online or contact HomeWork Solutions for a one-on-one consultation.