Hootsuite is the world's leading social media management platform, giving businesses the tools to strategically manage their social media presence for increased brand awareness and customer engagement. We spoke with Penny Wilson, the chief marketing officer at Hootsuite, to learn more about how social media is essential for modern marketing and how it holds power to help businesses grow and succeed in a digital world.
Penny Wilson, CMO, Hootsuite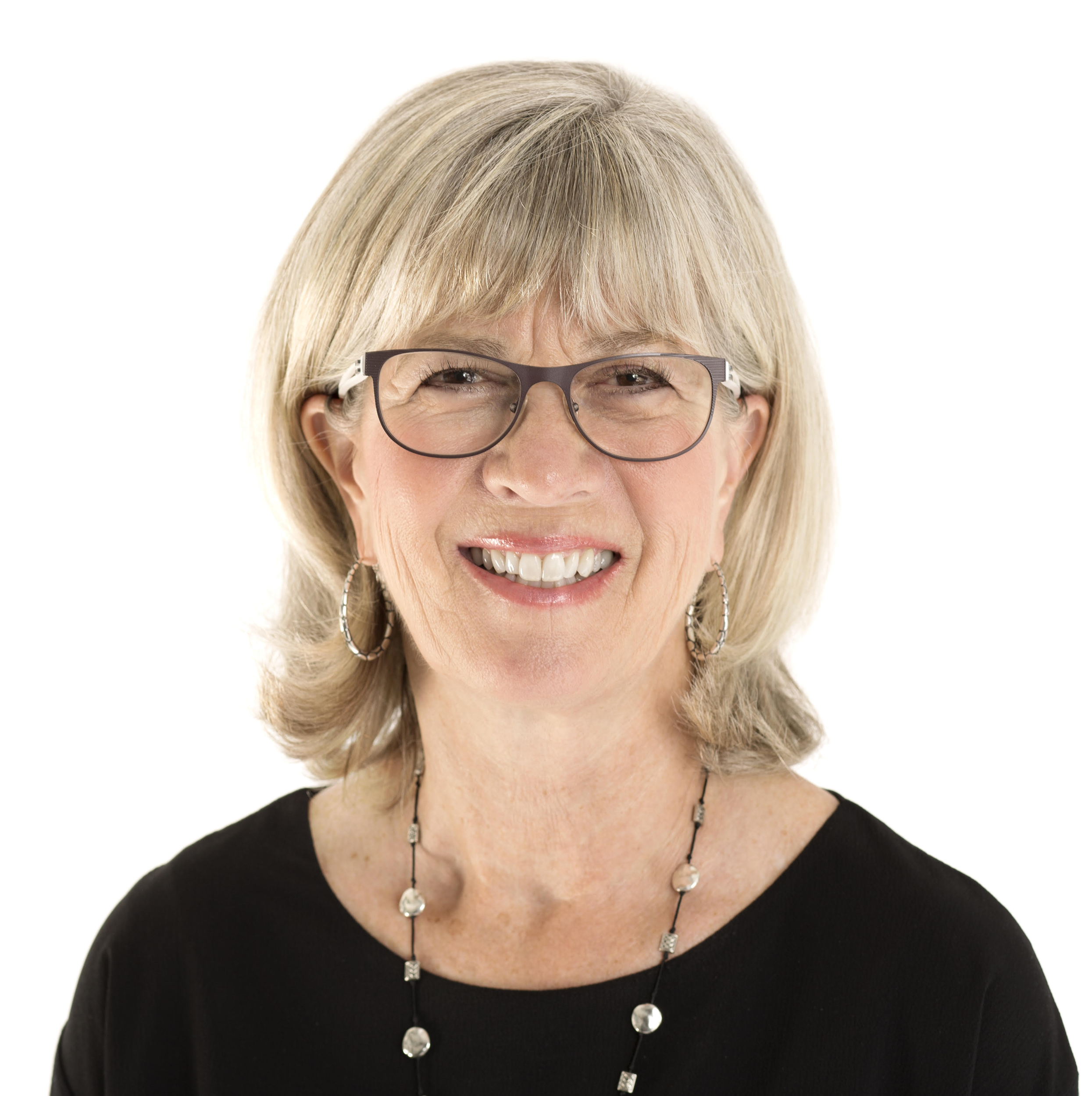 Wilson takes a customer-centric approach to social media marketing and has a knack for aligning technology with the needs of customers. This gives her the ability to understand the customer journey better and improve the customer experience. She leads a cutting edge team that has successfully positioned Hootsuite as an industry leader—despite being in a fiercely competitive and innovative market. Wilson formerly served as CMO for Macromedia and Juniper Network.
How Hootsuite Began
FitSmallBusiness (FSB): How was the idea for Hootsuite born, and which marketing channel helped it grow the most?
Penny Wilson: Hootsuite was born in November 2008. It was, as our founder Ryan Holmes likes to say, a "way to scratch our own itch."
To set the stage, Facebook was just four years old, Twitter only two, and social media was emerging as a new—and extremely effective—customer and marketing channel. At the time, Ryan owned a digital marketing agency, and his clients were opening social accounts and looking to his agency to help manage them. The problem was you had to log in and out of them individually—very laborious. So, Ryan thought there had to be a better way, and Hootsuite was born as a tool for his staff to manage all the accounts in one place, from one central suite.
Facebook was the early driver of our growth but look at how social media has evolved since then. It's now hard to point to just one social channel or marketing integration as the leader in our growth.
Hootsuite Empowers Organizations to Growth Their Brand
FSB: What problem does Hootsuite solve for businesses and its users?
Wilson: Hootsuite solves so many problems. For businesses, as I mentioned, it offers one, central location from which they can manage all their social media accounts, but it's evolved into being so much more than that.
Since our inception in 2008, we've grown into the world leader in social media management, encompassing everything from advertising to advocacy to industry-leading ROI [return on investment] measurement. Our promise as a company is to empower all organizations—large and small—to strategically grow their brand, [as well as their] business and customer relationships, with social.
Championing the Power of Human Connection
FSB: What is Hootsuite's mission? What is it doing to achieve it?
Wilson: Hootsuite's purpose is to "Champion the Power of Human Connection," and we live and breathe that philosophy. Social is where people are. It's where we get our news and information. It's how we discover brands, conduct research, make purchases, seek support, and show our love for the products and services we adore. What are we doing to achieve our purpose? Around here, we like to say we "drink our own Champagne," which means we are passionate users—and advocates—of our own products.
Advocacy is all about building your brand from the inside out. What better experts and ambassadors than your employees? Hootsuite Amplify makes it easy for "Owls" (how we refer to our employees) to share company announcements, distribute marketing campaigns, engage in social selling—according to LinkedIn, 78% of salespeople engaged in social selling are outselling their peers who are not—and support corporate responsibility and community initiatives. [This is] the "Power of Human Connection."
Too many companies overlook the power of their employees as their biggest and most natural advocates. Inspired by a purpose-driven brand and vision, employees can carry your brand message to their personal and professional contacts across the social networks they use daily.
Hootsuite Remains the Leader in a Crowded Market
FSB: Who do you consider to be your main competitors? How do you stand out from them?
Wilson: Many credible competitors are trying to do what we do. But we are the world leader. We are trusted by more than 18 million people, including employees at 80% of Fortune 1,000 companies. We have unparalleled expertise, customer insights at scale, and a collaborative ecosystem. We offer an unparalleled resource in our Hootsuite Academy program with more than 400,000 people educated so far, and 46,000-plus obtaining industry-recognized Hootsuite certification.
We were also named as a leader both in the 2017 Forrester Wave and the 2019 Forrester New Wave: Sales Social Engagement Tools reports. We are a preferred SMMS [social media management software] provider within the Adobe Exchange Partner Program and, this year, we announced an integration with Adobe Experience Platform. In 2019, we were also ranked the highest in five different social media management categories by G2 Crowd.
But what I think makes us stand out from our competitors is our global team of passionate people. Sounds cliché, but it's true. They set us apart. Check out #HootsuiteLife [on social media] to see some of their passion for our product and our company.
The Social Media Tsunami Goes Mobile
FSB: How has the social media industry changed since Hootsuite started in 2008?
Wilson: I talked a little bit about this earlier because 2008 was the start of the social tsunami. In 2008, Facebook had 100 million monthly active users. Fast-forward to the first quarter of 2019, and that number is now 2.38 billion. In 2008, Twitter had 6 million users. This year, it's predicted Twitter will reach 275 million. In 2008, Instagram was still two years away from existence.
Digital 2019 [social media reports created by We Are Social] found social media use is up 9% year-over-year. Roughly 70% of people globally are active on social—230 million people regularly log on to their favorite platforms, spending more than two hours a day on social media. But the biggest change we've seen in recent years is the shift to mobile. According to Digital 2019, 3.26 billion people engaged in social media on mobile devices in January of this year. That's a year-on-year increase of more than 10%.
How Hootsuite Has Adapted to Ever-changing Media Demands
FSB: What is the most significant way Hootsuite has evolved since it started?
Wilson: Hard question to answer. Ten years ago, we could never have imagined where we'd be today. We started out with a handful of employees in a tiny office in Vancouver in 2008 and have now grown to 1,000 people in 11 offices around the world. We have evolved in so many profound and diverse ways, many of which I talked about earlier. But, as CMO of Hootsuite, I am particularly proud of how we have evolved the customer journey. I am extremely passionate about our customers, and we have grown as a company in this regard.
Tips for Using Social Media Strategically
FSB: How can businesses use social media to stay current in ever-involving industries?
1. Stay Current By Listening to Your Customers
Never stand still. This past month alone, we announced two new integrations: the first with Tint, the second with Yext. We always want to be better. We are listening to our customers continuously, looking for ways to improve our product.
2. Turn Social Media Into Social Intelligence
It's incredibly important that businesses get a pulse on the topics and content that excites their customers, the conversations that matter, and to get ahead of trends. Businesses now can turn social media monitoring into social intelligence and take actionable insights from data that social monitoring tools like Hootsuite Insights can provide.
3. Use Brand Awareness to Create Long-term Customers
We recently surveyed more than 9,000 businesses and found 88% of companies use social media primarily for brand awareness.
That statistic speaks volumes. Because today, it's a given that brands must be on social to create awareness and lasting bonds with customers. But what the top-performing businesses on social are doing differently is that they are integrating social across their organizations. They are moving social beyond its traditional marketing silo and fully integrating it into their existing stack of marketing, sales, and customer service technologies to harness its full power.
4. Think of Marketing as Your Quarterback
First, driving brand awareness on social is table stakes today. But the best advice I can offer to a startup in 2019 is as you grow, work towards blending social and nonsocial data to give your organization a clear, unified view of your customers throughout every stage of the journey. Marketing should be the quarterback on running this data-based ecosystem, in charge of integrating this information into all aspects of your organization, elevating the customer experience at every stage.
Hootsuite Offers All-encompassing Solutions
FSB: How has Hootsuite helped businesses take a proactive approach to social media?
Wilson: We were at the forefront, and we've now been around for 10 years. We live and breathe social. We began with social media management but now, in addition to that, offer everything from advertising to advocacy to listening to ROI measurement. We have everything businesses need to take a proactive approach to social media, all in one central suite.
Social Media Management Encourages Engagement
FSB: Which of your product's main value attributes does Hootsuite do best?
Wilson: I think it's our expertise, scale, and ecosystem. With Hootsuite Impact, Amplify, and Ads, we are proving that social is without a doubt the highest performing customer engagement channel.
Always Innovating to Seek a 'Better Way'
FSB: How does Hootsuite help businesses stand out, despite constant social media algorithm changes?
Wilson: We are so lucky in that we have amazing, long-standing, integrated, and respectful relationships with all our partners. As a company, we pride ourselves on being nimble. One of our core values is "Build a Better Way," which speaks to my earlier point of never standing still.
Social Analytics Motivate Social Strategy
FSB: Does better social analytics help motivate businesses to use social media more strategically?
Wilson: I truly believe so. The insights generated from tens of millions of sources in dozens of languages and across multiple platforms can only propel your business into using social more strategically. These real-time analytics can now be applied to every department in an organization.
Hootsuite Improves Paid Search & Social Ads
FSB: What is Hootsuite for ads, and how can it help businesses?
Wilson: I am about to sound like an ad for Hootsuite Ads.
You can do so much with Hootsuite Ads—like create and test hundreds of Facebook, Instagram, and Google Ads easily in minutes. But the beauty lies in the fact that if an ad is underperforming, you can reallocate budgets from those underperforming ads to those that see the best results, even if they are on another platform. You can boost budgets automatically or start new campaigns based on preset performance triggers. You can receive monthly tactical and strategic reviews from our social advertising experts and even audit your strategy regularly.
Honestly, I could go on and on about this product.
The benefit to businesses is obvious—targeting your valuable ad dollars to where it is the most effective. I also love Hootsuite Boost for small-to-medium businesses especially. Boost identifies your best performing organic content automatically based on preset criteria and allows you to boost the reach of those posts to a broader audience.
What Hootsuite Offers Small Businesses

Hootsuite is a comprehensive social media management platform that gives businesses a way of managing their social accounts strategically. It does this through a centralized social media platform where users can manage multiple social media accounts, create ads, and view user insights and analytics. This comprehensive approach to social media management allows businesses to create effective social strategies while saving time on implementation.
Bottom Line
Hootsuite is more than a centralized social media management platform. It's a tool that enables businesses to use social data to better market and grow their business. As CMO Penny Wilson reveals, Hootsuite is poised to help businesses use social more strategically in the years ahead to electrify their growth and engagement.
Businesses using social media should try Hootsuite to take their social marketing to the next level. Plans are affordable and include post-management, mention tracking, analytics, and more. Get your social accounts set up on Hootsuite in minutes.