How to Host Real Estate Events (+ Free Event Planning Checklist)
Holding real estate events is a fun and effective way to grow your business. Whether it's to prospect for new clients, generate referrals, build brand awareness, or thank previous clients who contributed to your success, identify your objectives before planning your event. Download our free real estate event planning checklist and use it as you follow the step-by-step guidelines below on how to host real estate events to generate leads, brand awareness, and referrals.
Download Our Free Real Estate Event Planning Checklist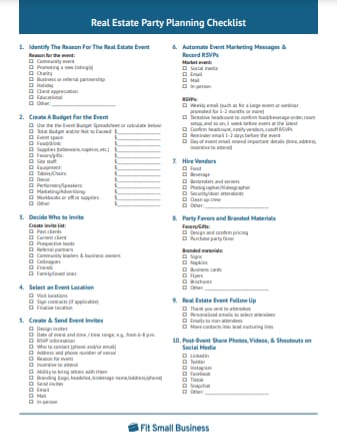 Preparation is everything when it comes to planning a real estate party. Guarantee you don't miss anything during your party planning by downloading our free real estate event planning checklist. It outlines all the items you need to complete before and after your event to make it successful and achieve your business goals.
Download Our Free Real Estate Event Planning Checklist
1. Identify the Reason for the Real Estate Event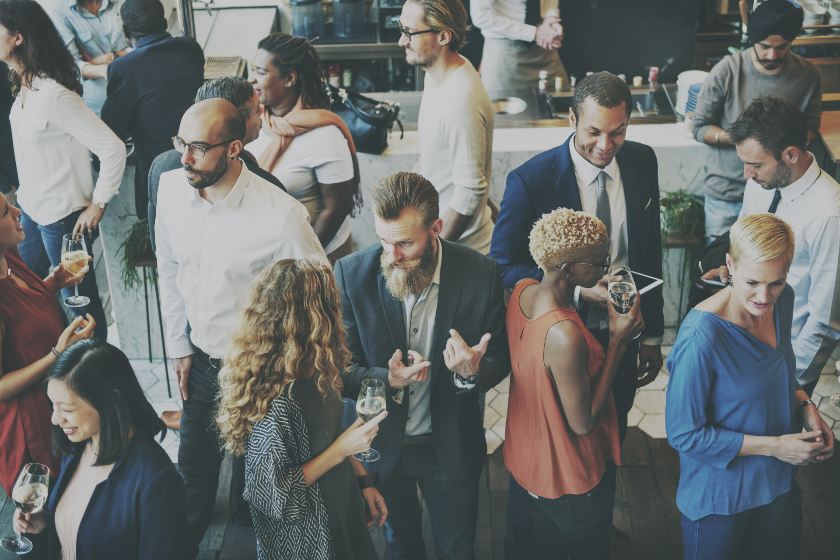 Before planning your event, identify the reason or purpose for hosting the real estate event and desired outcomes. Ultimately, hosting events will enable you to expand awareness of your real estate brand, gain leads and referrals, deepen connections, nurture prospects, and convert leads to clients and closed transactions.
Possible real estate event ideas:
Community events
Promoting a new listing(s)
Charity
Business and referral partnerships
Holidays
Client appreciation
Educational events
When looking to establish your niche, tailor the event to get as many attendees that fit that niche. For example, to become the go-to agent for first-time homebuyers, host an educational event that gives them tips on the sales process, the value of using a real estate agent, and current market trends.
If you're in a walkable area and want to establish yourself as the local agent expert, your event can include a tour of the neighborhood that highlights the history and local hot spots. Alternatively, if your area is less walkable, you can create a virtual video tour of the community instead to show at your real estate event.
Once you've identified the reason and desired outcomes for your real estate event, find meaningful ways to add value for the attendees. This value can include neighborhood familiarity, market trends, or information that helps solve a current real estate obstacle, and most of all, highlights your value as a real estate agent.
2. Create a Budget for the Event
Setting a budget for real estate events is a crucial step in identifying who to invite, the location, vendors, and how much you need to invest in order to make the party successful. Setting a budget enables you to better control how much you spend on the event and measure the event's success on your return on investment (ROI).
Not all events are held to generate a profit, but if your objective is to grow your real estate business, you want to track the estimated revenue potential from leads generated at the event, since many leads will convert weeks or months later rather than immediately after the event. To measure your ROI on an event, you want to take into account the sales generated from the event and the total cost of the event:
[(Total Sales Revenue – Total Cost of the Event) ÷ Total Cost of Event] x 100 = ROI
Organize and record your key expenses into a spreadsheet to ensure you are budgeting correctly. By recording these expenses, you will be able to calculate your profit and loss so you can determine your return on investment from this event. To make it easier, download and use our free real estate event budget spreadsheet to assist with budgeting:
Download the Real Estate Event Budget Spreadsheet
3. Decide Who to Invite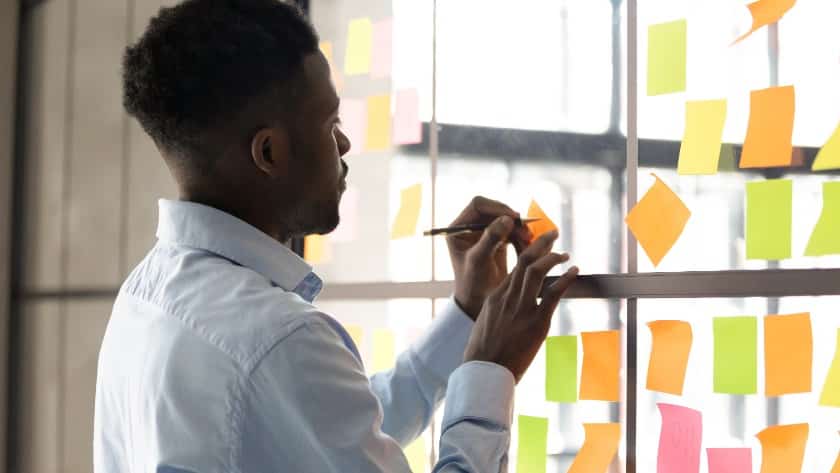 How strategic you are when curating your lists of invitees for real estate events will directly affect whether it helps achieve your business goals. As much as you'd like to get everyone in a room, consider who you want in the room as your potential clients. For instance, you wouldn't invite past clients who have already purchased with you to a first-time homebuyers seminar, or if you're hosting a charity event, consider invitees who could be potential donors, like past clients who purchased high-priced homes, business owners, and landlords.
If you don't have a long list of contacts, invite both current and former clients to real estate events for lead generation. Former clients can be brand ambassadors for you at the event since they have already benefited and can speak highly of your real estate services. If your event includes a formal presentation, you might even include testimonials from satisfied clients.
You can expect your sphere of influence (SOI) to account for 66% of your business, so invite friends and colleagues to help promote you and your business. Send your SOI invitations asking them to bring a plus-one who could be a potential referral client for you.
Inviting colleagues can help if you have a low headcount, and allowing them to invite their contacts can add value to your business. For example, if you're promoting a listing during your event, then perhaps ask your colleagues to bring their buyer clients for a mutually exclusive benefit.
Remember to always aim to invite more people than you expect to have because not everyone will be able to attend (and they can change their mind the day of). In addition, give your invitees a plus-one or two so they don't have to attend alone, but have a reason to invite some friends to expand your exposure.
Agents can always purchase contact information through lead generation platforms like Market Leader, which can guarantee a specific number of buyer and seller leads depending on your ZIP code. They also have a customer relationship manager (CRM) to help you nurture leads, so when you do invite them to an event, you've already developed some relationship with the contacts.
4. Select an Event Location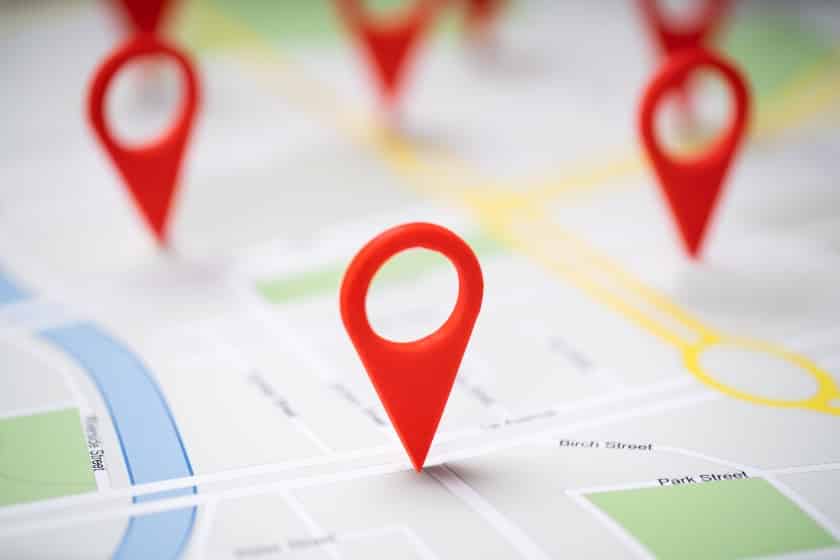 Location is key to hosting great real estate events. Make sure the location is accessible to your attendees and there's enough room to allow everyone to mingle and enjoy the event comfortably. Also consider the ease of parking, available technology, capacity, and overall event ambiance. It's a representation of you and your business, so select locations that fit your brand.
The event type and desired real estate niche attendees will play a role in selecting the best location. An educational event may require audience or workshop-style seating capabilities as well as sound and audio equipment, like a school auditorium, hotel conference center, or meeting room. If your event is more casual, like a holiday party or happy hour, having it at a bar or restaurant could be ideal. A bar or restaurant will also have food and beverage options, eliminating the need to hire an outside vendor or caterer.
If the client agrees, you can even use one of your current listings to throw a real estate event, similar to an open house. This could be a commercial office space or a large home. This provides the dual benefit of greater affordability (assuming there is no charge for using the venue) and promoting the listing.
In-person real estate events are ideal for face-to-face interaction, but virtual real estate events offer a lot of the same benefits, especially since COVID. For instance, an educational event can be conducted via Zoom with flyers, workbooks, and so forth sent via email at the time of or directly after the event.
Keep in mind that if you are hosting a virtual event, you will not require every item on the event planning checklist. Items like physical invites, RSVPs, speakers, and other collateral will not be necessary. For agents on a tighter budget, this is a great opportunity to generate leads while saving money.
5. Hire Vendors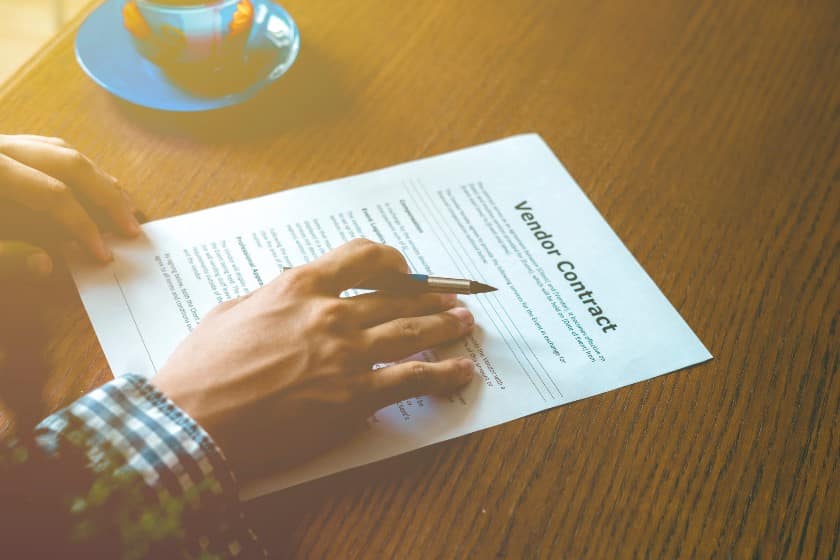 A successful real estate event requires reliable vendors. The downfalls of any of your event vendors or other partners (such as business referral partners) can also reflect poorly on you. They are there to support and represent you, so stress the importance of accountability, punctuality, and description of provided services. Ask for references and verify them, as well as any required licenses, such as for food or beverage service.
Vendors may fall into the following categories:
Food: A custom menu is part of the overall experience of any event. Take into account how it will be served (i.e., buffet style, waitstaff, and so on) as that will also determine event layout factors like tables and chairs and how you staff the event. Once you have the event date, time, and location, lock down your food and beverage vendors.
Beverage: Non-alcoholic beverage options, including water, should always be available at real estate events, whether or not alcoholic beverages will be served. Depending on your budget and the laws of your state, you could purchase beverages yourself. Check with your local and state laws for food and beverage regulations before handling yourself.
Bartenders and servers: Secure staffing once you determine how food and beverages will be served. You may have people in your network who can help or refer you to someone to help with these services. If you don't, it's best to hire an event company to outsource event staff. Companies like ATN Event Staffing can help you find staff for all event needs. If you use a catering company for food, ask if they have in-house staff that can support your event.
Photographer/Videographer: Photographers and videographers can document your real estate event for use in post-event marketing. Most will have online portfolios on their websites, but social media is also a great place to see their work or ask for recommendations. However, if your budget doesn't allow it, you can always ask a friend or colleague to snap some photos during the event and create a real estate event hashtag attendees can include when posting photos on their social media. Offer an incentive for attendees who use your hashtag, like a prize drawing or free promotional item.
Security/door attendants: Hiring staff for security staff or door/check-in stations may not be necessary, but can be useful if you need to get an accurate headcount and also adds a feeling of exclusivity to the event. It also eliminates the need for you to check in guests, freeing you up to network with attendees. You can find security and door attendants through ATN Event Staffing as well.
Pro tip: You can do a quick search for any of the vendor types above using Yelp, which also supplies client reviews to provide you with a better idea of the vendor experience.
Develop relationships with trustworthy vendors so you can use them at your real estate events. Reliable vendors allow you to focus on your attendees and event goals without worrying about the small tasks. Additionally, you can use the brand power of vendors in your invites to drive attendance. For example, perhaps there is a special restaurant or local brewery that attendees would be excited to try.
6. Create & Send Event Invites
Event invitations contain key pieces of information, including the time, date, location, and reason for the event. Include your contact information, logo, and a headshot so invitees will recognize who's throwing the party and easily RSVP.
Use sources like Canva or Fiverr to design your invitation. Choose from hundreds of free and premium premade templates on Canva and customize them to your brand and event. If you are not design-savvy, work with a freelancer at Fiverr to design the invitation for you. Choose from thousands of graphic design freelancers starting as low as $5 to find the right one to work with on real estate event invitations.
Give invitees as much advance notice as possible to fit your event into their schedules. Send the invite out one month in advance, follow up weekly, and send reminders just before and on the day of the event to maximize attendance.
Sending digital invitations eliminates the need to spend money on printed invitations or postage, and makes it super-easy for attendees to RSVP. Send invites via email with a system like Evite or through your client relationship manager (CRM).
HubSpot CRM, for example, has automated email with tracking and notifications to ensure all invitees get their invitations. You can try out HubSpot free and evaluate its marketing hub features before upgrading to a paid plan, which you'll need to send emails for your event. Alternatively, you can use the HubSpot CRM for lead management at no cost and use Mailchimp's email marketing platform free for up to 2,000 contacts.
If you do want to send invitations through direct mail, platforms like PostcardMania can create postcard invitations to send to your mailing list. Using their Every Door Direct Mail (EDDM) service, you can send invitations to everyone on a specific postal route, eliminating the need to purchase or create a mailing list. They also can transform your invitation content into social ads to increase your event's exposure.
7. Automate Event Marketing Messages & Record RSVPs
The content in your invitation needs to drive interest and attendance for your real estate event. Depending on the type of event, it can also position your real estate business to stand out from the competition and is a representation of your voice and brand. In addition to your initial invite, sending email follow-ups encourages attendance and reminds those invited to RSVP.
The HubSpot CRM can automate email follow-ups through drip campaigns. This series of follow-up emails could include sneak peeks of the food, location, or entertainment to create buzz around your event, or highlight networking opportunities and educational content that will be presented. Incorporate pictures and links in your emails for visual interest, and make your call to action (to RSVP) very clear and easy to take.
You may need to diversify follow-up activities depending on the type of contact information you have for invitees. Since email inboxes are overwhelmed with spam, 58% of consumers say texting is the most effective way for businesses to reach them, so send invites via text to increase your RSVP rate. Evite has the capabilities to send invites via both text message and email.
Evite also has RSVP tracking and allows you to communicate with guests 1-on-1 or as a group. Plus, Evite's Polls allow you to gauge interest on certain topics to customize your event to your attendees' preferences, which can also increase attendance.
The final headcount will contribute to your budget for food, drink, seating arrangements, and more. Record the number of individuals who are attending and account for about 10 extra plates and chairs for individuals who show up at the last minute.
8. Party Favors & Branded Materials
People are 83% are more likely to do business with brands that give them promotional products. Having a takeaway from the event like coffee mugs, key chains, tote bags, and so on ensures guests leave with a lasting impression of you and your brand. Favors can be personalized to represent your brand and they can double as useful momentos that guests will keep around post-event to remind them of your services.
If your event has a theme, it will be easier to coordinate a favor theme and branding. For example, if you're hosting a Halloween party, favors could be a cauldron-shaped mug with candies or witch's broom pens stamped with your logo and contact information. Favors don't have to be extravagant to be memorable and effective.
Branded materials can be used during your event as a tool to keep your brand top of mind as guests navigate the event. If you're giving away a branded tote, fill it with informational flyers and marketing materials as a takeaway from the event. If there is a beverage station, branded napkins add to the experience and continue to promote your brand. A practical notebook with your branding can carry the marketing message post-event as clients may use it frequently.
For more promotional items ideas, take a look at AnyPromo.com. It is a one-stop shop to create custom promotional items for your events with a catalog of over 200,000 items. They even have an event section for specific themes like Mardi Gras and Earth Day. Buy in bulk to save money and take advantage of their free shipping.
9. Real Estate Event Follow-up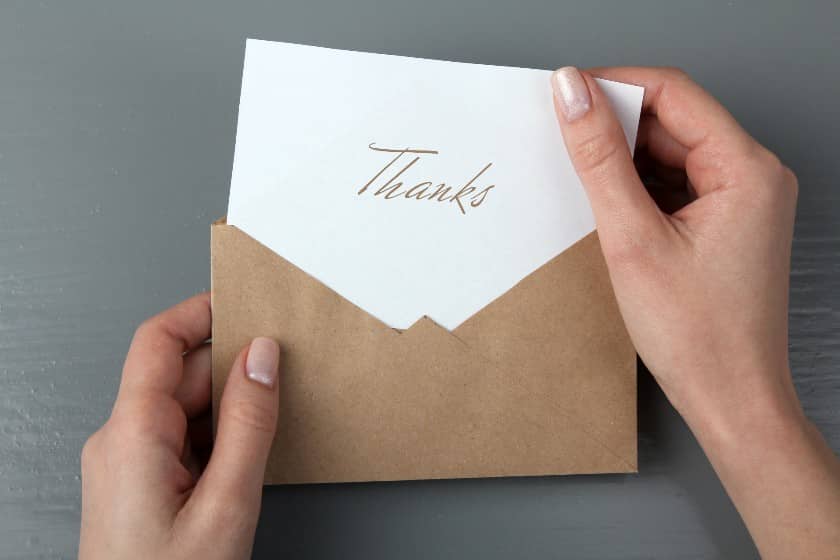 Send attendees a follow-up thank-you note or email after real estate events to develop your relationship further. It's best that the follow-up messages are as authentic as possible to build trust with those who gave you their time. Or if you had a conversation with a particular person, you can personalize their email to reference that conversation and take the relationship a step further by suggesting coffee or lunch.
Not everyone on your invite list will be able to attend. There is still an opportunity to develop relationships with them by sending a "We Missed you!" email recapping the event with a call to action to connect. Successful real estate agents also ask for feedback after educational and networking events to gain a deeper understanding of their target audience, identify ready-to-convert prospects, and learn ways to improve future real estate events.
Utilize a CRM like Pipedrive to help with nurturing leads post-event. The sales software tracks your communication and has workflow automation to eliminate manual follow-up activities and save you time. Set up a timeline within the platform to send personalized follow-up emails to your event attendees at different predetermined trigger points to generate and convert leads for your event into clients.
10. Post-event: Share Event Highlights on Social Media
Post-real estate event marketing on social media provides interesting content to engage your followers. It's an opportunity to showcase the excitement of the event for those who missed out. You can also show your appreciation to vendors and attendees by tagging them in your social posts on platforms like Facebook and Instagram. This increases post reach and often results in higher engagement and shares.
Social media posts can create demand for future real estate events. Leverage post-event social posts by creating social ads that extend post reach to your target audience. Platforms like Artur'In can manage all aspects of your digital marketing, including Facebook ads that increase return on investment (ROI) by expanding your digital reach. The team at Artur'In can also manage your Facebook, Twitter, and LinkedIn accounts and post every day to establish social marketing consistency and grow your audience online.
Bottom Line
The objective of hosting real estate events is to gather specific groups of people, network, and generate leads for your real estate business. Hosting a real estate event gives prospective clients the opportunity to meet you in person, which could make the difference in converting them to a client. Download our free real estate event planning checklist and use it to orchestrate memorable, lead nurturing events that showcase your expertise and professionalism to attendees.