When it comes to hotel marketing, it's about developing a strategy that recognizes the need for a strong online presence. It's not enough to be listed on online travel sites anymore– guests will also research your website, look up what others have said about you, and look for what you say about yourself. We've compiled a thorough list of hotel marketing ideas from around the web and from the pros to get you started.
Hotel Marketing Ideas From Around the Web
---
Brandon Gaille, BrandonGaille.com
One of the biggest barriers that people face in choosing a hotel is knowing what their room will look like. By providing a virtual tour, you'll give your prospects an idea of what they should expect so that they can visualize the value of what you can provide immediately. View Brandon's article that includes 13 hotel marketing ideas.
---

---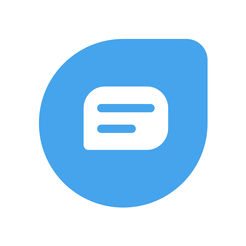 ---
Jignesh Gohel, Founder & Marketing Head, OLBUZ
Content marketing is one of the best and most effective ways to increase your hotel bookings. I have been working with many clients from the travel & hospitality industry and have successfully implemented this practice for quite some time. First step in this practice is to find out all of the different questions or problems your target audience have and create detailed content solving those problems. This will help to build the audiences trust in your hotel or brand and will increase the chances of converting them into customers.
I'd suggest going to Quora and finding a list of questions related to places near your hotel location. You will find bunch of queries associated with the location like best places to visit around / things to do around / best food to taste in "___" city etc. Create content on those topics and you are done!
---
In the hospitality industry, nothing is more important than your guests. Knowing how to best serve them and communicate with them is key to having them come back. A CRM software like Insightly empowers you to serve your guests well by storing all their information in one place, allowing you to personalize their experience and ensure a return visit. Click here for a free 14 day trial.
---
For hotels, there are very few websites more crucial to marketing than TripAdvisor. In fact, 60% of American travelers consult TripAdvisor before booking their hotel. If there's one place to represent yourself in a pristine manner, it's TripAdvisor. View these tips on how to increase your ranking on the popular website.
---

Before a weary traveler walks through your door, they are likely to look up hotel reviews on sites such as Yelp to see what sort of experience previous guests have had. There's plenty of competition out there, so make sure your establishment stands above the crowd by using paid ads on Yelp. Sign up today and you'll get $300 in free advertising credit.
---
As a small or independent hotelier, you have the luxury of creating a blog to further engage your guests. But blogging can be tough if you don't know what to say. Here are 12 content ideas to help you develop a hotel blog and keep the ideas rolling in.
---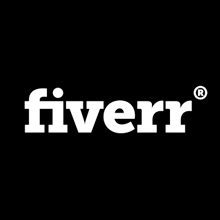 ---
Mark Hayword, Mark-Hayward.com
Having multiple positive reviews on Trip Advisor is extremely important. Hotels with lots of reviews can attract new guests due to popularity. In this article, Mark lists four ways to ask guests to review your hotel. Keep in mind that it's not permissible to ask for positive reviews, but if you provide a good service, reviewers should leave a good review.
---
Maggie Aland, Fit Small Business
Did you know you can apply a code to the back end of your website to track people who have visited your site? You can then show ads to those visitors after they have left your website and are browsing other websites and social media. This is called remarketing (or retargeting), and you can set it up so people who have been to your website see your ads on Facebook, Google, and other sites. Learn how to set up a remarketing campaign on Facebook with our step-by-step guide.
---
Anna Johnson, Moneytized
Hotels stand to gain a lot by marketing on social media. You can use social media to speak directly to your guests and foster relationships. Need help knowing where to start? This guide will give you easy, actionable steps (and reasons for doing them).
---
Patrick Landman, Xotels
How can you use social media to market your hotel? Patrick provides 10 great ways to boost your online reputation with the aid of social media platforms, such as Facebook.
---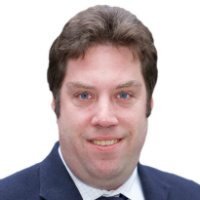 ---

Maggie Aland, Fit Small Business
Millions of people turn to Google when searching for hotels. Use Google advertising so your ad shows at the top of the search results page when someone searches "hotels in [your area]". Although setting this up may seem intimidating, in this article we break down the process step-by-step to help you drive more traffic to your website.
---
Jennifer Nagy, Hotel Business Review
Did you know that your hotel loyalty program can market for you? Jennifer breaks down why hotel loyalty programs really do work, and they're not just for the big brands– small, ultra boutique hotels can also get in on the action.
---
Simon Bullingham, Journey
Simon takes us through eight ways to effectively market an independent hotel. He touches on the importance of branding using video, your website, offline methods, and more. Wherever you tell your hotel's story, be consistent.
---
Sam Weston, Hotel Speak
Are you flexible to the market around you, or are you simply focused on getting heads on beds? Sam explains the virtue of swaying with market demand and provides four examples to back up his expert advice.
---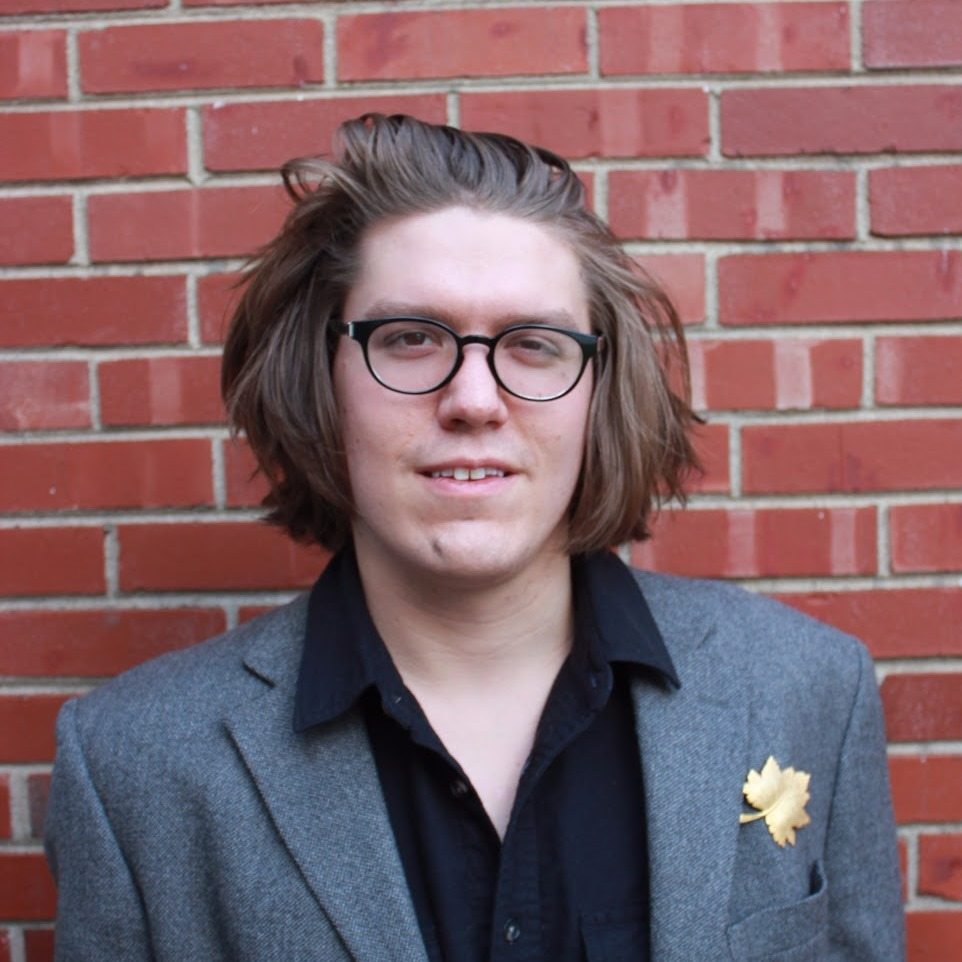 ---
Nick Gibson, Udemy
Determine what makes your hotel unique and what makes it stands out from your competition. Then make sure you are the best in town for the niche you have decided to dominate. In this article, Nick covers this plus 10 other tips for marketing your hotel.
---
Alex Shashou, eHotelier
There's a lot of discussion about the impact Airbnb will have on the hotel industry. In order to stay competitive, hotels need to strengthen the weaknesses that entice consumers to choose hotel alternatives. In this article, Alex explains four ways hotels can better compete against Airbnb.
---
23. Develop a relationship with local tourism boards and chambers of commerce.
Matthew Aversa, Chief Executive Officer, Twenty One PR
For hotels, it's important to stay in touch with the local tourism boards as well as other associations that could further business. Tourism boards assist with placing events, reaching out to press around the country, and are valuable resources for staying in touch with other local businesses. Tourism boards, convention and visitors bureaus (CVBs), and destination marketing organizations have the job of bringing visitors to an area and promoting the businesses in that area. Therefore, it's important to have a good relationship with them.
---
24. Tie into a newsworthy event with an appropriate program or package.
Mary Gendron, Partner, Eric Mower + Associates
The day that Will and Kate got engaged, we announced a Royal Wedding package which included overnight accommodations the evening before the wedding and a viewing party (in the wee hours, given the time change) with a British breakfast the next morning in the hotel's restaurant. The package was a success! The day of the wedding, the hotel was filled with guests dressed to the nines (including large hats and fascinators) all watching the overseas celebration on a big screen.
---
25. Incentivize customers to market on your behalf.
Jeff Kear, Owner, Planning Pod
You should offer awards and incentives to guests who make fun or quirky videos of your hotel and post them to social media. Videos are by far the most viewed items on Facebook, and Google continues to push YouTube videos in its rankings, so online video marketing can be a great niche to appeal to younger demographics. You could offer a discount to anyone who posts a fun video about your property to YouTube or Facebook, and you can also add the video to your YouTube channel and promote it there.
---
Bonus: Offer a complimentary stay to travel writers and bloggers.
Jeffrey R. Orenstein, Ph.D., Travel Journalist, Simply Smart Travel
One tactic that seems to work well is to offer a complimentary stay with amenities to travel writers who have readers in the demographics/geographics of your target market. It is very likely that they will write a fair and usually quite good article about the property.
---
Take advantage of peak periods by sending your email list a promotion so that people have an incentive to book at your hotel instead of your competitor's. This article discusses 6 ways to promote your hotel and increase revenue using email marketing.
---
Bonus: Make sure you have a fully filled out Google My Business page.
Alex Bar, Third Temple Digital
It is always a good a idea to add specific information about the hotel on Google Business Listing (pricing, bedrooms, stars). Doing this increases the chance that your hotel will pop up in Google searches before the organic search results. A lot of people first check these suggestions because they usually provide the most basic info very prominently.
Setting up a Google My Business page for your hotel is free and easy to do. Learn how to set it up here.
---
Michael Leander, Michael Leander
In this article, Michael discusses 3 common mistakes hotel marketers make when displaying their product online. He points out how hotels can go wrong with their well-intentioned marketing strategies by calling out hotels who get it wrong, and explaining how they can get it right.
---
Bonus: Partner with a sports team coming to the area.
Ishveen Anand, OpenSponsorship
Piggyback on sports events being held in your area, by hosting athletes or partnering with the team/event. Sports events bring in a ton of tourists, and sponsoring the athletes or events will give you visibility and access to all the fans.
---
Bonus: Create a package that includes a local activity, and then market it on Facebook to people who are interested in that activity.
Rodger Roeser, CEO, The Eisen Agency
Put together a series of packages that include amenities at the hotel that coincide with area/regional "things to do." So, if the area is known for local wines or horses for example, tie in a program that would include things at the hotel that engage those interests (e.g. a wine tasting at the hotel). Then, you can market it on Facebook based on people's interests (such as people who have wine or horses listed as an interest) as opposed to just randomly trying to market to "travelers."
View our guide to Facebook advertising to learn how to set this up.
---
Bonus: Use Instagram to give people a glimpse of what your hotel looks like.
Mindy Scraper, Mindy The Lion
Consumers are using Instagram as a primary method of research to decide which hotels and resorts feel like the best fit for their needs. There's an assumption that hotel-generated web content can be misleading, so consumers have turned to social media to peruse user-generated content of the property to see what the resort "actually" looks like. Their first impression is often the hotel's own Instagram page, so it's important to run a well-groomed account that greets these researchers with authenticity and professionalism.
---
Bonus: Advertise benefits that are unique to your hotel.
Furqan Tafseer, Digital Marketing Strategist, PureVPN
There are very few hotels which market themselves on secure WiFi in the world where cybersecurity and online privacy has become a substantial concern for most of us. So, integrating a secure VPN solution or a similar security solution can be a good tool to attract gadget using travelers (which means most of the millennials)!
---
Bonus: Avoid Getting Caught Understaffed with Smarter Staff Scheduling
Ryan Fyfe CEO & Founder, Humanity.com, Inc.
Hotel guests hate waiting. They don't like waiting for you to show them their rooms or to get a drink at the bar. Happy, satisfied guests who never have to wait to be served are more likely to give you free marketing via word of mouth, right? How can you make sure that your hotel is never understaffed, but at the same time, keep your labor costs down by not blindly overstaffing?
You can do so by using advanced, data-driven employee scheduling software
---
Over to You
We hope you enjoyed these hotel marketing ideas! Have you found success marketing your hotel in a way that wasn't mentioned in this article? Let us know in the comments section below.
If you have the items above in place but still need more creative ideas on how to market your hotel, check out our Ultimate Guide On How To Market A Hotel.