Hotelier Books Accounting Review: Features & Pricing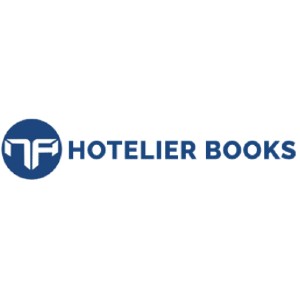 No matter which of the three plans you select, the prices are affordable. Monthly subscriptions start at $169 for limited-service properties with fewer than 50 rooms and $249 for full-service properties. There's no free trial.
What We Recommend Hotelier Books For
Budget-friendly hotels without a food and beverage component: Since Hotelier Books specializes in limited-service hotels, it's a good solution if you're looking for an affordable platform that's easy to set up and manage.
Hotel owners who want access to business insights and budgeting tools: If you consistently use key performance indicators (KPIs) to make business decisions, you'll find the information provided about each of your properties extremely useful.
Hotel businesses looking to outsource their bookkeeping: In addition to providing solid hotel accounting software, Hotelier Books gives you the option of handing off your books to veteran bookkeepers who will ensure that all data is accurate.
When To Use an Alternative
Hotel businesses that want a booking engine: Hotelier Books lacks hotel management features such as a booking engine. With access to dozens of payment processors and the ability to send scheduled pre-arrival and follow-up emails, Cloudbeds is a commission-free booking engine that supports multiple languages and currencies.
Hotels that want extensive hotel management features: We suggest upgrading to Nimble Property, the parent company of Hotelier Books, if you're seeking extensive hotel management features. It's an enterprise software equipped to manage multiple properties at once.
Hotel businesses undergoing construction: Hotelier Books lacks a feature that helps you manage accounting for construction projects. If you need to track construction costs and set up budgets, M3 Accounting Core can assist with this. You can also attach vendor invoices to each project, making it easy to keep everything in one place.
If you're looking to learn more about accounting software that can be customized to your industry, check out our picks for the best small business accounting software.
Hotelier Books Pros & Cons
PROS

CONS

Assisted bookkeeping services available for an additional fee
No free trial
Prices are affordable and stated upfront
No mobile app
Inventory tracking
No customer relationship management (CRM) integration
Payroll and tax management with Nimble Property module
Doesn't support multiple users
Hotelier Books Pricing
Hotelier Books offers three subscription levels that vary depending on the number of rooms and whether the hotel is limited- or full-service. There's no free trial available, and you must commit to a free demo before signing up.
| Plans | Best For | Monthly Billing | Annual Billing |
| --- | --- | --- | --- |
| Limited Service | Fewer than 50 rooms on a limited-service property | $169 per month | $149 per month |
| Limited Service + | 50+ rooms on a limited-service property | $199 per month | $179 per month |
| Full Service | Full-service hotel properties | $249 per month | $229 per month |
If you're looking for an enterprise solution with Hotelier Books, contact Nimble Property for a quote.
Hotelier Books Features
Hotelier Books has many features to streamline your accounting activities, including daily sales automation and the ability to track all of your transactions in one place, catching any potential errors. Your KPI dashboard and budgeting tools ensure that you can make educated business decisions and manage your accounts receivable (A/R) and accounts payable (A/P) efficiently. You also have the option to outsource your bookkeeping to the Hotelier Books accounting team.
Accounting Features
Budgeting: Hotelier Books allows you to benchmark your expenses and forecast budgets for the upcoming year, with everything consolidated on a customizable dashboard. You can also plan for capital expenditures by forecasting current budgets.
KPI dashboard: You'll be able to stay in sync with all of your hotel operations with an intuitive dashboard that displays performance metrics. View your properties' financial health in real-time, such as occupancies, revenue per available room, or average daily rate.
Daily sales automation: By integrating your hotel's property management system (PMS), you can fetch the sales and receivables automatically for your properties and the statistical data for analysis.
Receivables and payables management: Manage your A/R and A/P processes by using Hotelier Books' artificial intelligence capabilities. You can view and approve all bills to be paid and receive timely alerts and updates on pending and overdue receipts.
Reporting: Hotelier Books features more than 80 industry standard reporting structures and access to customizable reports, such as income statements and daily sales. You also have the option to download your reports in multiple formats.
Bookkeeping support: In addition to accounting software, Hotelier Books offers outsourced bookkeeping services. For more information about the types of services provided and pricing, you can call or send a message via an online form.
Transactions tracking: Your dashboard lets you manage all of your transactions in one place, whether it's your checks, receipts, journal entries, funds transfers, reconciliations, and credit card transactions. You'll also receive alerts on recurring dues, checks to be printed, and journals to be approved.
TIP:
Since Hotelier Books just offers accounting software and outsourced bookkeeping services, it recommends that you upgrade to Nimble Property, its parent company. Nimble Property includes hotel management features and is the enterprise solution.
Customer Service
There's limited information about the type of customer support available, but it appears that you can reach someone by phone or email. Although Hotelier Books also offers bookkeeping services, you must contact its team to learn more about the prices and the types of services provided.
The parent company of Hotelier Books, Nimble Property, has a blog with hotel accounting topics, but it lacks software-specific knowledgebase and tutorials. Hotelier Books can be reached from Monday through Friday, between 10 a.m. and 8 p.m. Eastern time.
Hotelier Books Alternatives
| | | |
| --- | --- | --- |
| Best for: Hotel businesses that want a commission-free booking engine | Best for: Businesses seeking extensive hotel management features | Best for: Hotel businesses that are undergoing construction |
| Cost: Request a free quote | Cost: Request a free quote | Cost: Request a free quote |
Bottom Line
If you're looking for a software solution that allows you to manage the accounting for your limited-service properties, Hotelier Books is a great and affordable option. Although it doesn't have a PMS component, users can integrate their property management systems. It also has many attractive features, such as budgeting tools and a KPI dashboard. You can either manage your books with the accounting software or outsource them to a veteran bookkeeper.