Short message service (SMS) marketing involves the sending of coupons, promotions, and brand awareness campaigns via text messages to increase customer engagement and sales. While most companies can use SMS marketing, those with established strong customer relationships generally see the highest engagement. Companies can expect to pay around 1 cent per text message sent.
SMS marketing often goes hand-in-hand with other forms of customer communication —  including phone calls. To manage your calls, texts, and communication logs in one place, consider a tool like RingCentral. They boast small business-specific plans for as little as $30/month that come with business texts, a mobile app, toll-free numbers, and more. Click here to sign up today.
How SMS (Text Message) Marketing Works
Text message, or SMS marketing, is an effective way of promoting your brand or products to an audience that regularly communicates with others on their smartphones. To capture their attention and increase engagement with your SMS marketing, start by setting a clear campaign goal, like increased sales of a specific product, along with a corresponding offer or call to action. Then find an SMS platform, pick a texting number, and create and launch your campaign.
To get started with SMS marketing, sign up for an SMS marketing plan with a text messaging provider. While you can send out untracked promotions, it's best to use keywords and short codes to track engagement. To do so, select a five-digit short code — or a number that users will text to — from your SMS provider, and then choose a keyword users can text to that short code to engage in a campaign.
Once you have your SMS platform set up, create your campaign based on your campaign goal. Be sure to include short but compelling copy and a clear offer or call to action. If you are using short codes and keywords to encourage users to claim an offer or sign up for more information about a product or service, then make sure this information is clearly and concisely included in your text. Then send your text message campaign out to your existing list of subscribers.
Once a campaign is sent, track engagement to see how successful the campaign was. While untracked coupons and brand awareness campaigns can yield positive results, it's difficult to accurately determine their return on investment (ROI). Instead, use keywords and short codes that you can easily track, then make updates to future campaigns based on past campaign performance. If done correctly, this can result in new customers and a big boost in sales.
Who Text Message Marketing is Right For
To date, SMS marketing has been used primarily by enterprise businesses as part of large marketing campaigns run on a variety of channels. However, as it is both affordably priced and underused by nonenterprise companies, text message marketing can readily benefit small businesses with a consumer base that regularly uses smartphones.
Additionally, text message marketing effectively targets all age groups. Today, over 95% of Americans have a cellphone and, of those people, 81% use text messaging. Of those who text, 82% of them open all the text messages they receive. Even 85% of people 65 and older have a cellphone and use it to communicate more frequently than they use email.
However, it's important that businesses leveraging text message marketing build an initial relationship with prospective customers. Doing so ensures their recipients don't view their text messages as spam. This relationship-building is generally done via the channels the business's customers already use, including social media, email, and direct mail. Once a potential customer is comfortable with the brand, they are more likely to opt-in for SMS marketing.
SMS Marketing Costs
The cost of SMS marketing includes a per-text cost and the cost to rent keywords for campaigns. Most businesses pay for flat-rate plans that cover both texts and keywords; these range from $0— but include a very low text cap and no keywords — to $80, covering 1,000+ text messages and five to 10 keywords per month.
Top 6 Ways To Use SMS Marketing
Using SMS marketing, small businesses can drive engagement by sending coupons, links to claim freebies, or discounts. They can also keep customers engaged via drip campaigns, contests, or invitations to events. In addition, businesses can use polls to learn about their customers while still providing value via incentives like discounts. Lastly, they can encourage repeat purchases by sending reminders when products are running out.
Here are the top six ways small businesses can use SMS marketing:
1. Send Discount, Rebate, or Freebie Claim Instructions
Discount or freebie claim texts allow customers to purchase products they might otherwise never have bought. These discounts and freebie claims open the door to new purchases and foment customer excitement, making them more likely to buy from you in the future — even when products are listed at full price. For example, a company may text a coupon for a new product to allow customers to try it for less than the full price.
2. Send Renewal Reminders
If you know your customers are likely to need more of a particular product or need to renew a service plan, make it easy for them with a text message that includes a direct link to where they can easily complete the renewal. You can pair this with a coupon to reward loyal customers. For example, many prepaid phone companies send a text each month telling customers it's time to purchase a new card, complete with a link to a website where they can purchase a replacement.
3. Create Drip Campaigns
Drip campaigns are a series of automated messages that companies send to existing or prospective customers in response to opt-ins; these campaigns are designed to encourage ongoing purchases and engender customer loyalty.
The ideal drip campaign begins when a customer opts in after completing an action like exploring your blog, downloading an e-book, or making a purchase. To set up your own drip marketing campaign, create high-profile avenues for new and existing customers to opt-in (in store or through your website, for example), then set up a series of automated messages that serve the needs of each customer. These often include special loyal customer discounts.
4. Poll Your Customers
Send your customers a poll to learn more about their preferences in exchange for an incentive to encourage them to complete it. This helps you gain insights into customer expectations so you can meet them. For example, a coffee shop might send a poll asking for customers to vote on their favorite latte from a numbered list of the five most popular flavors they offer. You can also send yes/no, true/false, open-ended, and scale questions to poll your customers via text.
Here are examples of polls you can run using text message marketing:
Yes/no questions: Have you recommended us to a friend?
True/false questions: I have never received rude customer service at X restaurant.
Open-ended questions: What kinds of spring beverages would you like added to our seasonal menu?
Scale questions: On a scale of one to five (with five being the best), how satisfied were you with your last visit to our salon?
Once customers have answered your poll, as promised, send them an auto-reply with a coupon code or some other thank-you gift. If you think it will increase engagement, publish your poll results in anonymous form on social media or via text. Then, use the insights in your marketing efforts and business offerings to better meet customer expectations. For example, if customers prefer one coffee flavor overwhelmingly, consider promoting it more and offering similar flavors.
5. Hold a Contest
A contest is a great way to keep marketing costs low; instead of covering the cost incurred by multiple coupon claims and hoping the sheer volume of sales makes up for it, a contest only requires you to cover the cost of one product — the contest prize. Then, you can boost long-term sales by adding participants' names to your marketing list for future campaigns.
To set it up, simply ask customers to send a keyword (like "WIN") to a short code (like 44336) and they will automatically be entered into the contest. To reach the most people, post the announcement on channels like social media or your website. Doing so encourages customers to publicly participate or share the chance to win with friends, thereby building brand awareness and engagement.
6. Invite People to Local Events
Many companies attend local events to showcase products or services and build positive brand awareness. They may reserve a booth to provide samples where attendees can try to evaluate new products, then offer coupons to encourage in-store purchases. Set up your own event and send out a text invite to subscribers asking them to attend.
Top 3 SMS Marketing Software Providers 2019
We evaluated over 15 SMS marketing software services to narrow in on the top three based on price, reviews, and features. Below, we offer a brief overview of each of our selections —including what kinds of businesses would benefit most from them.
Here are the top three SMS marketing software providers for 2019:
1. Best SMS Marketing Software for Sales Teams: Avochato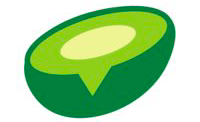 Avochato is SMS marketing software that offers tools for sales teams to communicate via mass and one-on-one text messages with leads starting at $49/month. Features include a chat widget leads where you can click from the company website to initiate a conversation with a sales representative, tags to organize leads by interest, the ability to text with prospects one-on-one, and desktop conversation views coupled with the ability to hand off conversations to product specialists.
2. Best SMS Marketing Software for Drip Campaigns: EZ Texting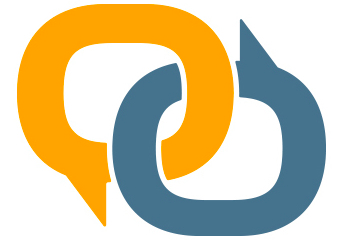 Starting at $49/month, EZ Texting stands out by offering the tools to set up and run text-based drip campaigns (a timed series of pre-designed messages). They start by offering users a keyword that customers can text to opt in to campaigns. Then, automated messages are sent to subscribers, along with personalized touches like the inclusion of recipients' names in each message. EZ Text is best for companies like retailers or service providers that wish to upsell.
3. Best SMS Marketing Software for No-contract Plans: TXT180

TXT180 stands out by offering no-contract text messaging services starting at $19.95/month. For this price, you receive 500 messages per month and use one custom keyword for campaigns. It also offers a free 15-day trial. Without any contracts, TXT180 is best for seasonal businesses that don't want to get locked into yearlong contracts, like tax preparation firms.
3 Examples of SMS Marketing Campaigns
While SMS marketing campaigns are simple, they have many applications for small businesses. Companies have used contests to create buzz, time-sensitive offers to encourage sales, and polls to give customers say in product creation. Take a look at the three examples below; they'll likely inspire your own SMS marketing campaigns.
Here are three examples of successful SMS marketing campaigns:
1. Pet Supermarket Runs an SMS Contest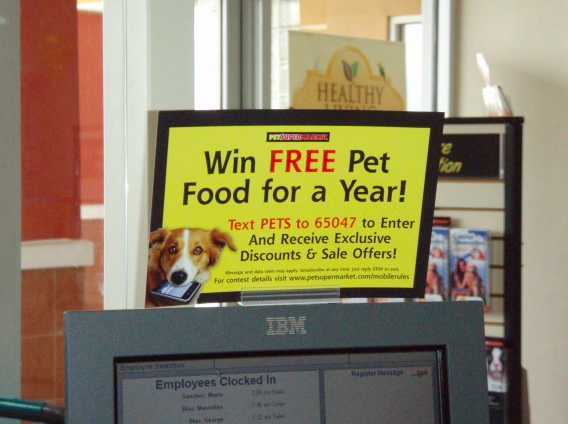 Pet Supermarket ran a contest asking people to text "PETS" to a short code; everyone who texted was automatically entered into a drawing to win free pet food for a year. They were also given an explicit notification that, in exchange for their opt-in, they would receive messages with coupons and sales offers from PetSmart. This campaign helped PetSmart to add new qualified leads to their SMS marketing lists.
2. Krispy Kreme Runs a Time-Sensitive SMS Campaign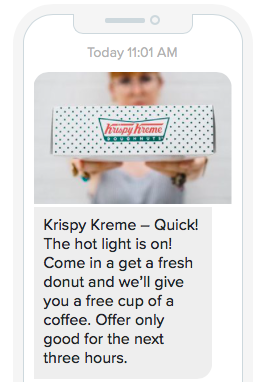 Krispy Kreme uses text messaging to alert customers to time-sensitive offers. For example, the campaign above urges customers to drop into the local Krispy Kreme store within the next three hours and receive a free cup of coffee with the purchase of a doughnut. Value-packed, time-sensitive offers like this not only get customers to come in-store, but create an incentive for customers to read future Krispy Kreme texts quickly when they receive them.
3. 3 Rooster's Creamery Runs a Customer Poll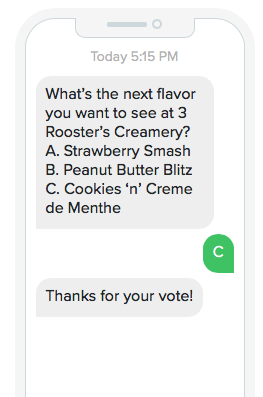 3 Rooster's Creamery sent this poll to customers, encouraging them to vote on the brand's next big ice cream flavor. This encourages engagement by giving customers ownership of a new product offering. In addition, it promotes further engagement as customers follow the poll to see if their preferred new flavor will be offered.
Pros & Cons of SMS Marketing
SMS marketing has many benefits for small businesses, including high engagement rates, trackable campaigns, immediate delivery, low marketing costs, and the ability to automate and personalize marketing messages. But, it isn't without its disadvantages, either, including the legal requirement that people opt-into receiving campaigns, appropriate time of day limits for sending texts, and unique regulations in certain countries.
Pros of SMS Marketing:
High open rates: Shift Communications reports that 82% of people open text messages when they receive them, meaning businesses can expect high open rates for their campaigns.
Little competition among small businesses: While large businesses have caught on to the power of SMS marketing, most local businesses have overlooked this marketing medium. This makes it an untapped channel for engaging with prospective customers.
Easy setup: Compared to some marketing mediums where graphic designers, developers, and third-party buyers are necessary, SMS marketing is quick and easy to set up, even for small businesses with few in-house marketing resources.
Affordability: For very small businesses, text messaging is free. Even for mid-sized businesses, SMS marketing comes with only a 1-cent-per-text price tag.
Effective customer feedback: Because text messages are almost always opened and offer a 45% response rate, businesses can easily poll customers regarding their opinions or preferences and offer an incentive in return. In this way, they learn how to better serve their customers.
Broad reach: Studies show that 81% of mobile users use text messages and 95% of Americans are mobile users. This means that people of all ages and demographics use SMS marketing, making it an easy avenue for reaching diverse markets.
Personalization: Campaigns can be personalized to people's locations, place in the sales cycle, previous purchase behavior, and even local happenings. For example, businesses can send automatic reminders to past customers alerting them to renewal deadlines or product replacement opportunities.
Immediate delivery: Because texts are almost always opened the moment they're received, businesses can create in-the-moment relevance. For example, they could send a text for a dinner special as people are leaving work.
Cons of SMS Marketing:
Legal requirements: Unlike some marketing mediums like Facebook or pay-per-click advertising platforms like Google, with SMS marketing, customers must explicitly opt in to receive text messages from your businesses before you can send them marketing campaigns.
Limited daily campaign window: While people don't mind receiving marketing messages on social media, television, or on the radio 24/7, they do not take kindly to businesses texting them 24/7. So, businesses should be careful to only send SMS text messages between 8 a.m. to 9 p.m. to avoid frustrating recipients.
Varying international regulations: Different laws surrounding the do's and don'ts of SMS marketing exist in different countries. Also, text message marketing in different countries requires the use of foreign phone companies with vastly different campaign setup processes. This can complicate international SMS marketing.
4 Pro Tips for Using SMS Marketing for Maximum Gain
To help you enjoy the benefits of SMS marketing without the pitfalls of seeming spammy, we asked the pros for their tips on creating a successful SMS marketing campaign. Their responses show you how to avoid seeming spammy by offering relevant value to willing recipients in exchange for their contact information.
Here are four pro tips to help you set up and run a successful SMS marketing campaign:
---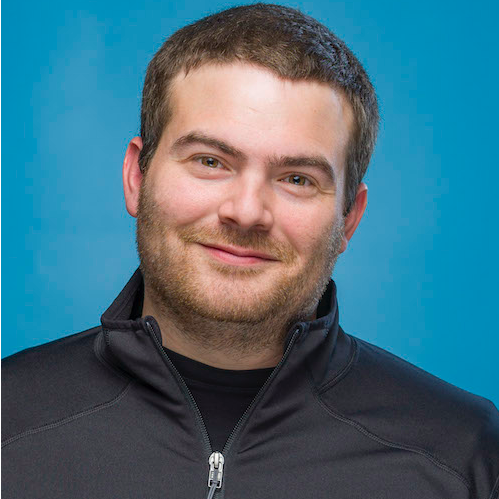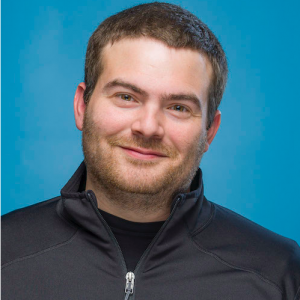 ---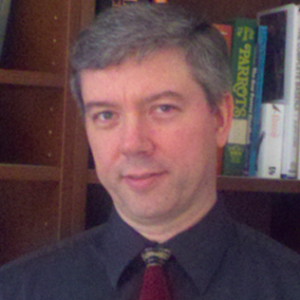 ---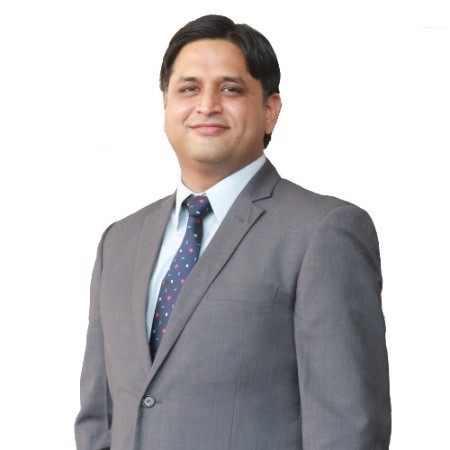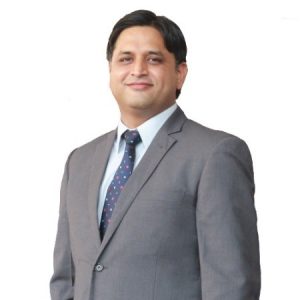 ---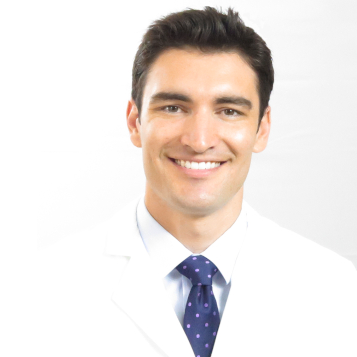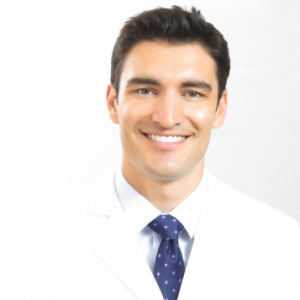 ---
Frequently Asked Questions (FAQs)
What does SMS stand for?
SMS stands for Short Message Service. This enables users to send ("text") single messages of no more than 160 characters to others who have SMS-enabled phones. When people exceed the 160-character limit, messages are broken up into several texts. While mostly used for individual communication, companies sometimes use text messages to market their brand or products.
What is the difference between MMS and SMS?
SMS stands for Short Message Service and is a type of text messaging with a 160-character limit. MMS stands for Multimedia Messaging Service. Unlike SMS, MMS allows you to send multimedia content like images, videos, and audio content. MMS messages don't have a standard character limit like SMS does. Any MMS limitations depend on the phone carrier and devices involved.
What is an SMS campaign?
An SMS campaign involves sending text-based messages by phone to multiple customers to promote a brand, products, or services. Types of SMS marketing campaigns include coupon offers to reward loyal customers and bring new customers in-store, contests to gain new leads and increase customer loyalty, polls to learn about customers and their preferences, and invitations to local or in-store events.
Bottom Line – What Is SMS Marketing?
SMS marketing is mobile marketing that customers must opt in to. Once they've opted in, companies can send them value-packed texts like coupons, information about new product launches, customer polls, sales announcements, discounts, free offers, and more. In turn, companies increase brand awareness, foster profitable relationships with customers, and bring new customers in-store.
Most businesses will need more than one way to market to customers — including by phone. To make sure your calls and texts — as well as your communication logs — are all in one place, consider signing up with RingCentral. For only $30/month, you can get toll-free numbers, text message capability, a mobile app, and more. Click here to sign up today or click here to read our Ring Central 2020 reviews page.