A home inspector conducts a thorough visual inspection of a home prior to purchase. With an average annual income of over $50,000, a home inspector salary can offer a solid living on a flexible schedule. To become a home inspector, find out the requirements for your state, complete your coursework, and take your exam.
1. Confirm the Licensing Requirements in Your State
The first step to becoming a home inspector is to know the licensing requirements in your state. There is no standard for a career in home inspection that applies to every state. Most states, however, generally require aspiring home inspectors to complete coursework, pass a licensing exam, and complete on-the-job training. Review the information below for requirements specific to your state.
Requirements to Become a Home Inspector by State
The path to becoming a home inspector is dependent on the state in which you apply for licensure; most states, such as those highlighted below, have widely varying requirements. Be sure that as you pursue becoming a home inspector, you check with your state's licensing board to determine requirements for becoming a home inspector.
Home Inspector License Requirements by State
State
Requirements
California
None
Texas
Prelicensing courses: 128 classroom hours

Exam: yes
New York
Prelicensing courses: 140 classroom hours

Exam: yes
Florida
Prelicensing courses: 120 classroom hours

Exam: yes
Illinois
Prelicensing courses: 60 hours + 40 experience hours

Exam: yes
While requirements for home inspector licensure vary from state to state, there are some companies that stay up-to-date on the specifics, will help earn your license, and establish and market yourself. AHIT is a company that provides home inspection training in 48 states, has 70+ live locations, 50,000+ alumni from their program. It offers classroom and field training to maximize your potential success. Learn more about AHIT today.
2. Increase Your Knowledge of Construction
Home inspectors are expected to determine the overall state of structural, heating, plumbing, and electrical systems of homes, so having at least general construction knowledge is essential. Start by reviewing home types, then learn about support systems, infrastructure, and construction methods.
Review Home Types
It may not seem like it at first glance, but the types of homes currently on the market are incredibly diverse. From historic Victorian mansions to LEED-certified (Leadership in Energy and Environmental Design) modern homes, there is a variety of home styles available, each with its own set of standout features. Study home types built over the last 50 to 100 years to help you understand their unique weaknesses and strengths.
Understand Home Systems & Infrastructure
Each type of home and its systems has its own strengths, pain points, and areas of particular vulnerability. Learn how each type of home is built and how heating, plumbing, and electrical systems should be safely installed. Finding out what things to look for will bring you one step closer to becoming the type of home inspector people clamor to hire.
Learn About Home Construction
If you don't already have construction experience, the best way to learn is by taking home inspection prelicensing courses from the right provider. AHIT is known as "the industry's best home inspection training" for a reason. They take you through everything from structural elements to ventilation systems, using both video and printed materials to be sure you walk away feeling confident in your skills. Learn more about AHIT.
3. Develop Your People Skills & Build Relationships
When learning how to become a home inspector, no one tells you that people skills will be important to your career. In addition to technical knowledge, establishing relationships with people in real estate will be the key to securing work. To build relationships with agents for repeat business, go to networking events through the Chamber of Commerce or local National Association of Realtors (NAR) meetings.
Also, be sure to maintain relationships with agents who provide inspection work. Regular communication with them via email or letter—even if it has nothing directly to do with job solicitation—is a good way to stay connected and top-of-mind. That way, when inspections are needed, they will think of you first.
4. Find Courses & Training That Work for You
If your state requires a license, then you will need to complete the necessary coursework in the given time frame. Whether license education is online or in a classroom, create a block of time for taking the classes and learning more about the details of home inspection. Take notes as needed so you will have a reference point to study for your exam.
Here are the 16 topics AHIT will help you learn more about:
Structural elements
Exterior
Roofing
Electrical
Plumbing
Heating
Cooling
Interiors
Insulation
Ventilation
Fireplaces and wood-burning appliances
Pools and spas
Irrigation systems and environmental issues
Standards of practice and code of ethics
Business practices
Risk management tips for home inspectors
AHIT provides a thorough education that addresses both the technical aspects of performing your job competently as well as the practical aspects of operating a business. Whether you're asked to examine an expansive estate with a pool or a small city row house, AHIT will ensure you leave the classroom prepared. Click here to find out about their course offerings and pricing.
5. Pass Your State's Home Inspection Licensing Exam
Not every state will require a home inspector licensing exam. For those that do, however, you need to have solid preparation. To ensure you master up-to-date material, study regularly using materials provided by AHIT or other training resources and ask friends to help quiz you on inspection topics.
Study for the Test
The best thing to do to prepare for the home inspector licensing exam is to use a study guide and take practice exams. AHIT offers courses as well as an additional study guide you can purchase to prepare for the upcoming exam. While many schools don't publish their outcome statistics, AHIT reports that 90% of their graduates pass the home inspection exam on the first try.
Take & Pass the Exam
Register for the exam through your state's real estate licensing board; this is often considered your application. On the night before test day, get plenty of sleep and take one final look at your study materials, concentrating on topics you know least. On test day, drink lots of water and focus on the questions you know. For those you don't know, eliminate clearly incorrect answers to increase your chances of answering correctly.
Different states will have different processes for notifying test takers of their test results. In Illinois, for example, home inspection licensing tests are administered online and results are displayed after test completion. Scores are also automatically sent to the Department of Real Estate, which will then determine whether or not to grant you a license for home inspection.
6. Join ASHI
While there are no laws requiring you to become a part of the American Society of Home Inspectors (ASHI), joining can only help your career. After you've passed your exam, ASHI can offer further education opportunities, networking possibilities, and additional specialized industry standard professional certifications. Learn more by visiting the ASHI website.
7. Choose Your Career Path
Once you pass the licensing exam or are otherwise qualified in your state, there are three primary career paths to consider: working for an established firm, starting your own firm, or buying a franchise. Review the positive and negative aspects of each before making an informed decision on the best path for you.
Work for an Established Inspection Firm
Working for an established home inspection company is the easiest way to start working as a home inspector. Since the company will already have a known brand, established marketing strategy, professional certification, and a steady stream of clients, you can start working immediately with very few upfront costs compared to starting from scratch on your own.
Consider & Minimize Your Costs
If you are working for a company as an independent contractor, the company will take anywhere from 40% to 60% of the inspection fee charged to the client as their cut. Even though you're not paying many of the startup costs associated with a new business, you will still need to pay for licensing, association dues, tools, and vehicle maintenance. You may even have to purchase your own insurance, so be sure to ask about this.
Understand the Non-compete Agreement (if Applicable)
Some companies will also ask you to sign a non-compete agreement. This means that you may be legally prohibited from working in many areas the company works in if you decide to leave (at least for a limited period of time). Non-compete agreements can limit your future growth and income should you decide that you'd like to leave in a few years.
Start Your Own Inspection Firm
By starting your own home inspection company, you can control every aspect of your business. Your potential earnings are also only limited by how hard you're willing to work and your ability to scale your business. An experienced solo home inspector can make anywhere from $50,000 to $80,000 per year doing eight to 10 inspections per week. Start your own inspection firm by understanding your risk and expenses, getting clients from agents, and expanding your network.
Understand Your Risks & Expenses
Like many jobs with unlimited earning potential, there are risks and expenses involved with starting your own inspection business. With your own business, you have to consider advertising costs, paying for your own tools, liability and errors and omissions insurance, association dues, office space, and vehicle maintenance. All of the overhead expenses heavily impact your bottom line.
Get Clients From Agents
The easiest way to keep income consistent as an independent home inspector is to have ongoing relationships with agents. The problem is that most experienced agents are more than likely already working with experienced home inspectors who they already know and trust. Convincing real estate agents to work with you rather than a trusted inspector with whom they already have a relationship can be extremely difficult, but not impossible.
Expand Your Network by Showcasing Unique Skills
Showcasing your unique skills can sometimes get agents to send business your way. For example, if your neighborhood has a lot of historic homes, knowing more about them than other home inspectors can be a real plus; there is an art to knowing and inspecting old electrical systems, slate roofing, steam radiators, and the construction elements of old homes.
Buy a Home Inspection Franchise
When you buy a home inspection franchise, you buy a turnkey business that's already making money. This can be better than joining an established firm as an employee because you would own your own business, have a recognizable brand, and benefit from established processes.
In estimates that we examined, franchises can cost up to $65,000 upfront—once you consider all fees and acquisition costs. This includes fees for licensing, advertising, software, franchise training, and other important business costs. However, you can enjoy significant revenue as you grow; like large firms, franchisees often take cuts of inspection fees charged to clients.
8. Never Stop Learning With CE Opportunities
While some states require inspectors to take periodic continuing education (CE) classes to keep their licenses current, ongoing education is a worthwhile investment for all inspectors. In fact, a career in home inspection requires you to constantly learn new skills to stay competitive, so consider professional development and continuing education (CE) classes through a provider like AHIT.
Here are six of the most common professional development and CE certifications:
Wood Destroying Organisms (WDO): This certification teaches home inspectors to find wood damage in a home due to termites, beetles, and some wood-decaying fungi.
Garage Inspector: This designation teaches home inspectors how to find structural damage and construction breakdown in and around the garage.
Deck Inspector: Using this certification, home inspectors can examine a deck's structural and construction issues for buyers and sellers.
Radon Tester: Use this training to understand the process of radon detection and learn how it can affect homeowners.
Mold Inspector: This certification allows home inspectors to identify different types of mold and understand how they affect structural integrity and homeowner health.
Commercial Inspector: A commercial inspection finds out the important things to look for in the wiring, construction, and framework of different spaces used for business, such as retail, manufacturing, industrial spaces.
Having additional certifications can set you apart from the competition and build trust with potential clients. Many of these certification courses are free. Check out the 45 certifications available through the International Association of Certified Home Inspectors (InterNACHI).
4 Pro Tips for How to Become a Home Inspector
Becoming a successful home inspector requires time and effort—both to complete courses and take the licensing exam (if applicable), and to learn about home types and features. To make this process efficient, we asked four of the top home inspection experts for their best tips on how to become a home inspector.
Here are four top tips from professionals on how to successfully become a home inspector:
---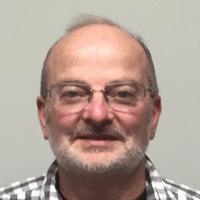 ---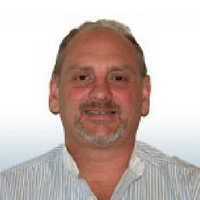 ---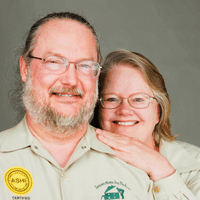 ---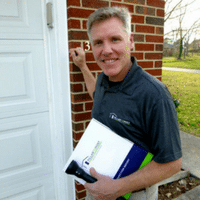 ---
Frequently Asked Questions (FAQs)
Do I need insurance to be a home inspector?
If you own a home inspection company or your employer does not insure you, then you will need to get errors and omissions (E&O) insurance and general liability (GL) insurance. E&O protects you from any errors or financial damages as a result of your home inspection. GL protects you from claims of missing items from the property.
Are there any legal issues I should be aware of?
Legal issues for home inspectors vary from state to state. The biggest legal problem that might result from an inspection is failure to report negative findings, which can affect home sale prices and owner expectations. This is the reason that errors and omissions (E&O) insurance is such an important thing for home inspectors.
How often does an inspector's license need to be renewed?
The renewal term and continuing education (CE) coursework needed to keep your inspector's license active varies from state to state. Most states require renewal every year or every other year. Some states require additional CE coursework. Find out more about the requirements for renewal by locating your state on the American Society for Home Inspectors site and clicking on the link.
Bottom Line: How to Become a Home Inspector
A home inspector reviews properties for lenders and buyers to assess the value of a home before purchase. Home inspection can be a lucrative career choice, paying up to $50,000 per year with a plethora of career options and a flexible schedule. In most states, home inspectors need to take courses, pass an exam, and build a network to grow a thriving business.