Shows like "Shark Tank" and "The Profit" have people asking how to become an entrepreneur. Your path toward entrepreneurship can look vastly different than someone else's—your resources, skills, and dedication will determine how quickly you get there. You'll need to decide what you want to do and who you want to serve.
When starting a business, you need to formally register as an LLC, S-Corp, or other business entity to get a federal tax ID number. Incfile handles all of the paperwork for you starting at just $49 plus your state filing fee. They also provide unlimited phone and email support. Launch your business today.
Here are the seven steps to becoming an entrepreneur:
1. Find Your Niche in Business
You might enjoy your 5 a.m. Bikram Yoga class, but it takes more than passion for a hobby or interest to become an entrepreneur. While you should be passionate about your work, there's a lot more to a profitable niche than simply enjoying it. Your niche must be something you like, something you're good at, and it has to be monetizable. Not only that, but your product or service must fulfill a need.
Conduct Market Research to Help Identify Your Niche
The best way to figure out what your customers' needs are is to ask them. You may not know who exactly your dream customer is, but market research will help you narrow that down. Ideally, you'd get people on the phone to ask questions.
Alternately, you can do a survey. To garner more survey responses, you can provide a giveaway of a gift card to a random survey respondent. You can also ask if it's okay to contact them once your product or service launches—this way, you'll have already started to grow your email list of potential customers.
If you're unsure of who to ask, start by asking within your immediate circle of influence, as well as in social media groups. The idea is to ask at least 20 people in a few weeks so that you can quickly figure out who you're meant to help. You can potentially get hundreds of responses to your survey by using a panel provider like PeopleFish.
What you ask your potential customers needs to answer the following questions:
Who is my target market?
Is my product or service in demand?
How much are people willing to pay for my product or service?
If you decide to take on investors, having actual market research data will help your pitch. You can analyze and organize the data from the survey and put it into a nice PowerPoint for potential investors.
Create a Customer Profile
After conducting market research, you will have a much better idea of who it is you're meant to work with. If 90% of the survey respondents are Caucasian males ages 25 to 30, that doesn't necessarily tell you who this person is. Demographics give a general snapshot of your customer, but you will need to understand what it is that drives them. This will give you a better idea of how to market to them.
A 25-year-old rural work-at-home dad can be very different than a 25-year-old city-dwelling stockbroker. Think about where your ideal customer spends their time and money. What do they value? When you know exactly who you want to serve, you will know how to market in a way that speaks directly to them.
After you've created a customer profile, you will add this information to your customer relationship manager (CRM). With your customer profile added to your CRM, you can now build email and advertising campaigns, targeted communications, and other materials to engage your ideal client.
2. Determine How You'll Fund Your Business
Many business owners fund their business from their own personal savings. This is particularly true if they are a service-based business. While service-based businesses are great for those who actually own the business, investors don't typically see them as great opportunities because it's more difficult to scale than a product-based business. This means that service-based businesses usually have to rely on their own savings or take out loans with personal collateral.
When using personal funds to start your business, it's important to establish boundaries around that money. Keeping detailed records, setting up separate accounts, and paying yourself like an employee will help keep proper boundaries.
Here are some options for funding your business:
Get a co-founder
Secure outside investors
Take a loan from friends or family
Small Business Administration (SBA) loans
It's important to note that your financing options can vary wildly based on many factors. Your odds of securing financing depends on things like your credit score, payment history, debt-to-income ratio, and assets.
3. Write a Business Plan
A business plan is usually required when attempting to get financing for your business, and it's also good practice. The business plan is a formal document stating what the goals and objectives are for your business, how they'll be obtained, and when.
Here are the elements you need in a business plan:
Introduction or executive summary
The problem your customers have and the solution you're providing
Overview of your products and services
Your target market
Analysis of your competition
Your business model
List of partners
Financial plan and forecasts, or a profit and loss statement
A formal proposal of what you need from them (if you're sending this to a business prospect or bank)
Your business plan does not necessarily have to be very long. As long as you have each element and answer the question, it can be a page or two. LivePlan is business plan software that can help you easily create a plan for your business, and pricing starts at $11.66 per month if paid annually. Visit LivePlan to get started.
4. Register Your Business
When operating a business in the U.S., most states require you to formally register your business. This is especially true if you need a federal tax ID number, such as in the event you apply for a business loan.
When registering, you must choose a business structure, which includes:
Limited liability company (LLC)
S corporation (S-corp)
C corporation (C-corp)
Sole proprietorship
General partnership
If you're a small operation and the only employee, you're likely going to be a sole proprietor. When filing taxes, you do so on your personal tax return and you have total control over the business. If there are multiple owners, you can also form a general partnership and your business profits pass through personal tax returns as well.
Filing as an LLC, S-corp, or C-corp takes a little bit more paperwork, and are each treated differently for tax purposes. No matter which route you take, registering your business is easy using software like Incfile.
5. Find a Manufacturer for Your Product
If you will be selling physical goods, you'll need to find a manufacturer to create your product. Some businesses start with a prototype or they have the manufacturer make one before going into full-scale production of the product. This allows you to test your concept and improve upon it before spending a lot of money to manufacture it at scale.
Consider Private Labeling
When a manufacturer makes your product solely for your company's use, it's called private labeling. An example of this is Costco's Kirkland Signature line—it offers products like beauty care, hardware, and kitchen items.
White Label Your Products
If a manufacturer makes the same product for many companies that then use their own logo on it, it's called white labeling. An example of this is anything you'd find on Alibaba.com. White labeling is also really popular in supplements and software industries.
6. Market Your Product or Service
After you've made your product or service, you will need to market it. There are companies you can hire to help market your business, or you can do the work yourself. Most companies do a combination of both.
Here are some ideas for marketing your business:
Run an influencer campaign
Start a brand ambassador program
Be a go-to expert in social media groups
Get featured in media using something like Help a Reporter Out (HARO)
Hold a contest for ideas
Use digital loyalty cards through a company like CandyBar
Start an email marketing campaign
Create text message campaigns
Live stream on social media
Host weekly webinars
Create ads on Facebook
7. Deliver Your Product or Service
When someone purchases a product or service from your business, they expect timely delivery—particularly in light of Amazon's two-day Prime shipping. Managing your shipping logistics is simple.
If you're drop-shipping, you can use ecommerce software like Shopify to help manage it. Otherwise, if you're fulfilling the orders in-house, having an inventory system like ShipBob will make automating the process easier. You can also outsource your shipping to ShipBob, which can provide two-day Prime-like shipping.
Before shipping your product, you have a few considerations to keep in mind:
Box weights and sizes: Prices can vary wildly based on weight and method of shipment.
Address type: Residential shipments usually cost more than commercial ones.
Delivery zones: Including a shipping map will give customers peace-of-mind knowing when to expect their order.
Shipment methods: Offering a variety of shipment options gives your customer control of shipping price and speed.
Shipment volume: If you do a large number of shipments, certain providers may provide volume discounts.
Compare rates: Use websites like Ordoro to compare costs of shipping across providers.
Tips on How to Become an Entrepreneur
There are many ways to make money as an entrepreneur. We asked the experts for their tips on successfully launching a business.
Here's what the experts say on how to become an entrepreneur:
---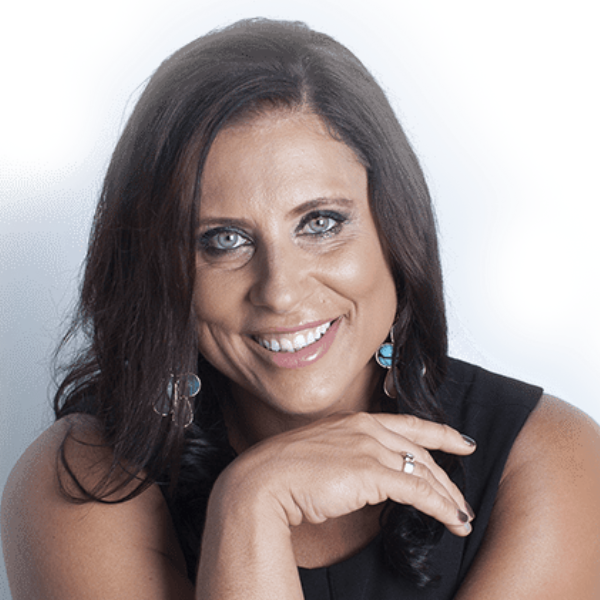 ---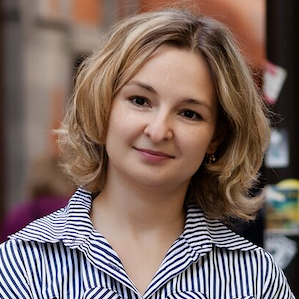 ---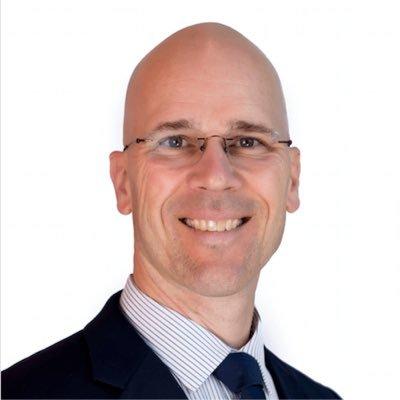 ---
Frequently Asked Questions (FAQs) About How to Become an Entrepreneur
This section includes the most frequently asked questions about how to become an entrepreneur.
Do I need to go to college to be an entrepreneur?
You don't have to go to college to become an entrepreneur. In fact, Bill Gates, worth an estimated $80 billion, was a college dropout. He regularly gives commencement speeches at colleges and is one of the most successful entrepreneurs of this century. Other successful dropouts include Steve Jobs, Mark Zuckerberg, and Rachael Ray.
How much do entrepreneurs make?
Some entrepreneurs don't make a profit at all, and others make millions. According to a survey by American Express OPEN, more than half of entrepreneurs pay themselves a full-time salary, making around $68,000 a year.
When should I leave my corporate job & work full time in my business?
Many entrepreneurs use their 9-to-5 jobs as a means to bridge the gap to full-time entrepreneurship. Use your current position as an angel investor—it can help pay your bills while anything you make in your business goes towards growing that business. Once you're making more than your 9-to-5, you can choose to go into entrepreneurship full time.
Bottom Line
Now that you've learned how to become an entrepreneur, the next step is to take action. Your skills and resources will be entirely different than the next person, but you can maximize your chances of success by moving forward with the information you've gathered.
When you're ready to start your own business, choose a reliable filing company. Incfile makes it easy to establish and maintain your LLC or other business entity. For just $49 and your state filing fee, there are no contracts or surprises. Launch your business today.