Bidding on government contracts can be an intricate process. You have to conduct ample research, search for appropriate bids, develop solid relationships with procurement officers or build subcontractor experience, and follow up on every submission. It's a worthwhile endeavor because it can secure lucrative contracts and build relationships that secure new business in the future.
The bidding process can be long, but is highly repeatable. Luckily, tools like Salesforce CRM are designed for managing standardized sales processes. Pipeline management tools can be set up to step you through the bidding process. You can also manage government contracts, update contact information, plan reminders, and store documents. Visit their website and sign up for a free trial today.
Here are seven steps to help your business learn how to get government contracts:
1. Register With SAM
SAM is the System for Award Management program. It's free to register, and allows you to register to do business with the federal government and receive payments electronically, instead of waiting for checks. If you feel intimidated by the process, there's free system and technical assistance throughout the registration process. There's also a Federal Service Desk, and even a live chat help desk on its website.
2. Apply to the GSA
If you want to do business with government agencies, apply for a contract with the U.S. General Services Administration (GSA). This is the government agency that connects government buyers with contractors and a contract with the GSA is separate from contracts resulting from successful bids on business opportunities.
Getting a contract with the GSA is also known as "getting on the GSA schedule," meaning you're officially approved to do business with government agencies. You also have the option to purchase a past performance evaluation report from Open Ratings. It's not mandatory but it assesses your performance compared to similar competitors in your industry and it's sometimes required as a part of the bid process.
It can be a complicated process, so the GSA has an Office Of Small Business Utilization that offers a range of live and web-based sessions that help small businesses learn how to get on the GSA schedule and win government contracts.
They have 11 regional offices across the U.S. and provide courses such as:
GSA Schedules Contract Training: This course covers the bid process and how to respond to solicitations for bids.
Marketing to the Federal Government: This session teaches businesses who are already on the GSA schedule how to secure business with federal agencies.
Q&A webinars: Monthly sessions are offered to allow small business owners to ask questions and receive advice about bidding on government contracts.
3. Identify Available Government Contracts
FBO.gov has a listing of every government contract a business can currently bin on. It also allows you to review past contracts that were awarded, so you can see the details that were included, such as type, search keywords, location, and agency.
Pro-tip: Opportunities that are listed at under $25,000 don't go out for bid; they are put on a government charge card. Therefore, you will want to network with procurement officers to find out when these types of opportunities are open.
4. Do Your Homework
Once you've identified a government contract and you'd like to submit a business proposal, take your time and do your homework, because many small business owners make the mistake of trying to be the first one to submit a bid. However, it's key to your success. It's important to do your homework first and fully understand what's needed to win the contract.
Research past bids and see which companies in your industry did to win certain contracts and for how much. You should also identify your competition and research those companies. What do you have to offer that they don't? Be sure to make those parts of your bid stand out. For example, if you offer 24/7 customer support and you find your competitors only offer support during business hours, don't neglect to put that in your bid.
In addition to researching your competitors, don't forget to go over the bid details with a fine-tooth comb. Read it twice, and create a list of all the requirements and information you'll need to provide.
For example, most bids will require a cover letter, executive summary, key personnel details and experience, company history, a project timeline, and thorough pricing information for the project. Doing so will ensure you're prepared to do the job and they have the information they need to make a decision.
"Once you have decided to bid, make sure you clearly answer each point of their question, using subheadings to reflect their points. Make it as easy as possible for them to see you are answering the question. Ensure you are covering elements from within the specification to show you fully understand their requirements."

—David Thornton, Founder, Thornton and Lowe
5. Price Your Services Competitively
Pricing your services can be a little tricky because you don't want to come in at the wrong price point. Price yourself too high, and you can be thrown out of the running immediately. If you price your services too low, however, you can look like you lack experience.
If you've developed rapport with procurement officers, ask for their advice. Most of them are willing to help provide information relevant to your industry if they can. You should also research past bids and look up the detailed pricing information of the company that won prior deals. This gives you a good starting point on learning how to price your own bid.
For example, if you are submitting a bid for a contact providing full service IT support to a government agency and you see that the last business that won the bid provided the service for $20,000, don't come in at $10,000 just to look more affordable—you'll just end up looking inexperienced. Know what your services are worth in the industry and provide a competitive, line-by-line description of your pricing model.
"Instead of focusing solely on submitting 'competitive pricing,' think of creative services you can offer the agency that are embedded in the overall value of your bid or proposal. For example, you could offer free repairs, 24/7 support, or on-site training. All of these offer enormous value to the agency without having to reduce your proposed price. Ideally, identify two or three value-added services that don't cost a lot to provide but help reduce the overall cost or risk of deployment to the agency."

—Jack Siney, Owner, GovSpend
6. Follow Up After You Submit Your Bid
Once the closing day for bids arrives, make a point to follow up a week later. Call or email to confirm they've received your bid and ask if there's any additional information they have or questions you can answer. Continue to follow up every week or two until the bid is closed and someone has been awarded the contract.
The worst thing you can do after you submit a bid on a government contract is failing to follow up. Want to learn more about sales follow up best practices? Read about sales follow up advice and download free email templates.
Best Practices for Getting Government Contracts
Following the steps above are great ways to bid on your first government contract. However, winning the contract is another matter. We are also including some helpful best practices to guide you along the way and make the process smoother.
Take Advantage of the Simplified Acquisition Program
The Simplified Acquisition Program is offered by U.S. Federal Contractor Registration. Its purpose is to help small businesses learn how to win federal contracts. It provides a year of access to a learning center which teaches what you need to know to become a profitable vendor.
It also offers a case manager who files all your paperwork for you and keeps you notified about new bids that are a good fit for your business. Small businesses have access to daily bid training classes where experts help you prepare and show you how to shine above the competition.
Furthermore, enrolled members are given an Online Capabilities Statement that helps government buyers learn more about your products and services, past achievements, testimonials, and contact information.
The Online Capabilities Statement includes a branded domain name, web hosting, and unlimited updates for one year. Start the Simplified Acquisition Program application process here.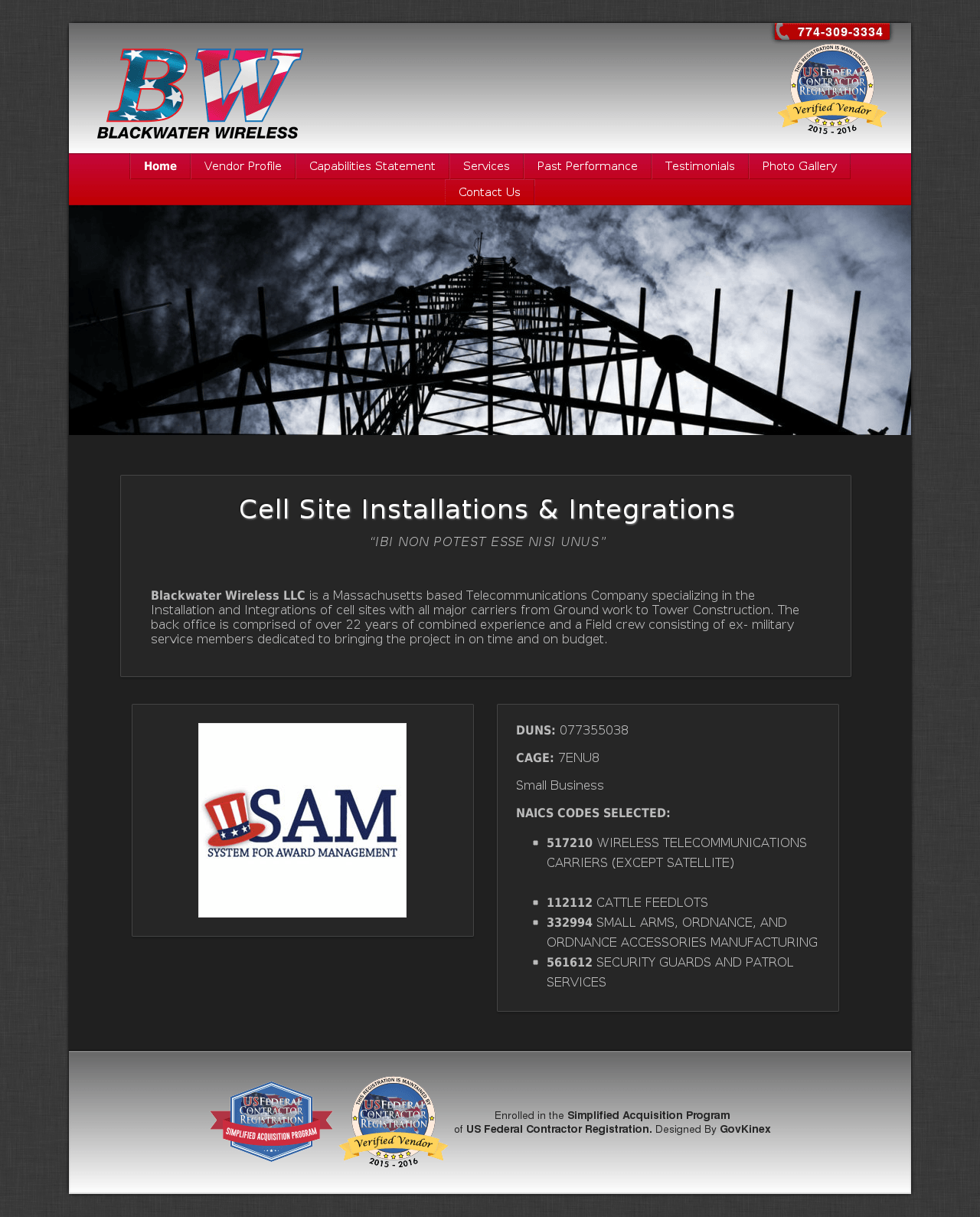 "Bidding on government contracts is a wonderful opportunity to expand your client base, but it comes with some inherent risk that needs to be understood before responding to any Request for Proposals (RFP's). The most important thing in the entire process is to have a good handle on your overall business capabilities and a quick ability to weigh the risks and rewards of a potential contract before investing significant time into a proposal response."

—Craig Buckstein, CEO/President, Geneva Worldwide
Work as a Subcontractor
It can be hard to win your first government project without prior experience with government agencies and a record of past performance. On big projects many federal contractors have to subcontract out some responsibilities to smaller businesses.
This is a great way to build up a performance history and gain experience in working on government contracts. Plus, it fosters rapport and builds connections with contractors with more experience who can mentor you as you bid for future contracts.
"Don't bite off more than you can chew. Start with small efforts and projects where you might be a subcontractor to a larger organization and use this as a learning opportunity. The more your product or service is seen, the more inclination the government will have to contract with you again and again."

—Jared Weitz, CEO & Founder, United Capital Source
Develop Relationships With Procurement Officers
You can find information about procurement officers on the internet at sites like FPDS.gov, or if you participate in the Simplified Acquisition Program, you'll be provided with a list. Reach out to introduce yourself and say you're looking forward to bidding on a contract, and give them information about your products and services. Don't get too in-depth, but invite them to ask you any questions.
Be proactive about making sure they remember you later on when it's time to make a decision. You can also visit trade shows to meet procurement officers. There are a broad range of shows that procurement officers attend, making it a great opportunity to introduce yourself in person and learn more about bid opportunities.
"Don't solely sit in your office and send in proposals over the internet. Go to government contracting events and get to know the people in your industry. After a couple of years, you will learn who can help and who to steer clear from. Relationships are your best asset in government contracting."

—Katie Bigelow, Founder, Mettle Ops
Additional Resources
Learning how to bid on government contracts is a good first step, however sometimes, the hardest part is finding the most appropriate opportunities to bid on. Fortunately, there are many resources available for you to explore the best deals for your business and industry:
Check out these resources to discover bid opportunities, best practices, and learning modules:
GovernmentBids.com: You can set up email alerts and get matched with bids aligned to your industry.
FedBizOpps: For any contract over $25,000 government agencies are required to use to publicly advertise the opportunity.
"The best advice I can give is to use every tool you can, FedBizOpps, GSA Contract, etc., to channel opportunities to you. It is a numbers game, so responding to more opportunities is key, but also keeping a good score of your batting average and trying to constantly improve. Lastly, follow the instructions with precision. One small mistake and the bid that took you five hours to write can be thrown in the trash."

—Josh Ladick, President, GSA Focus
Frequently Asked Questions
How can I gain bidding experience?
It can be difficult to get your first government contract without prior experience. You can gain experience by being a subcontractor for on a government contract or working on local contracts that you can add to your portfolio.
How is bidding different for federal & state contracts?
Every state is different, therefore it is important to check with your state's specific requirements. However, they also don't take as long as federal contracts. Federal contracts also usually have more requirements and require you to be on the GSA schedule.
How long does the bidding process take?
It varies for each project. However, you can expect the process to take anywhere from 12 to 24 months to get your first government contract. Be patient, follow the requirement criteria, develop key relationships, and don't give up if you don't get the first one you bid on.
The Bottom Line: How to Get Government Contracts
Bidding on government contracts can be a complicated, time-extensive process that requires a lot of research and perseverance. You need to find the most appropriate opportunities for your industry and individual business, develop relationships with procurement officers who can help guide your bid process, and follow up once you submit your bid.
Salesforce is a CRM that can help manage the process of bidding of government contracts by organizing everything into one place. For example, you could create a government contracts pipeline and store all the contact information, requirements, documents and create reminders for deadlines in a single platform. Sign up for a free trial today.