How to Build a Real Estate Team in 9 Steps
After several years in the real estate industry, many experienced agents and brokers feel ready to create a real estate team to grow their business, increase revenue, and support more clients. However, before building one, consider the structure, roles and responsibilities, compensation, culture, and systems to put in place to support you and your team. Carefully planning these elements solidifies you as a strong team leader and sets your team up for success. In this article, we explore the nine steps regarding how to build a real estate team.
One element crucial to creating a team is having systems to support daily operations. Platforms like BoldLeads generate exclusive leads to help scale your business. The system includes a client relationship management (CRM) platform and automation to engage with clients and provides team members with task reminders. Its advanced plan is built for teams with marketing support, including an internet data exchange (IDX) website and market reports.
1. Decide if Building a Real Estate Team Is Right for You
As real estate agents obtain more experience, a longer list of clients, and an increase in demand for their services, they decide to build a team to help with the workload. The team leader's role is to continuously bring in business and be involved in the team's transactions. Hence, agents must decide if the team structure and responsibilities outweigh working independently. Creating a team shifts the focus from individual success to team success. Thus, you'll hold a sense of responsibility for the financial success of every team member.
Building a team requires a strong team leader who needs to essentially build out an entirely new business. Overall, the team leader will need to wear multiple hats and focus on scaling their collective business, instead of handling individual sales deals. As individual agents transition into growing a team, a good team leader will have the following skills:
Ability to manage others
Maintain trust with agents
Be accountable for the team's actions
Motivate and inspire others
Be organized with finances and paperwork
Grow your team with professional development
Have extensive knowledge of real estate and players in the industry
Help carve out career paths for team longevity
Know how to market and advertise a real estate brand
Generate leads
Lead by example
Creating a team is not a fit for an agent who wants to keep the flexibility and income transparency that attract many agents into a real estate career. The team dynamics sometimes don't allow for agents to curate their individual brand unless you're a team leader because your brand is based on the team rather than your own business. Agents who build a team also risk dealing with conflicts in team dynamics and personalities. So, if you don't work well with others, a team environment will not be a positive experience for you.
Before starting your real estate team, take this quiz to determine whether you're ready to take on the task:

Are You Ready to Build a Real Estate Team?
.
2. Define Team Structure & Roles
Before making your initial team hires, determine who you need to hire and when you plan to bring them on board. If you have too many leads to manage, decide if you want to bring on another agent or if a real estate assistant can alleviate some of your workload. Once you've determined the roles you want to hire, create job descriptions and listings to recruit accordingly.
Here are some team roles and responsibilities to consider when determining how to set up a team:
Real estate agents (buyer and listing agents): Most real estate transactions will include a buyer's agent and a seller's agent. Seller's agents work with sellers to market, show, and negotiate offers from buyers. Buyer's agents represent buyers and their interests through the home finding and purchasing process.
Leasing assistant: Helps agents manage all leasing activity—from showing to closing documents.
Administrative assistant: Supports team with administrative tasks, like answering phones, scheduling showings, and drafting letters.
Marketing coordinator: Helps execute marketing efforts from marketing listings, helping lead generation, and team brand management.
Operations manager: Creates and supports the team's overall processes and systems. Works with team management to develop and execute growth strategies.
Transaction coordinator: This role assists the agents and clients in paperwork and appointments once a transaction is in contract to help move them to a closing. They will be well versed in purchase agreements, mortgages, appraisals, inspections, and coordinating possession, to name a few.
There isn't a magic number as to how many team members a team should have. Team leaders must consider whether they want to put together an initial team with the hopes that their business development efforts can support and meet the team's financial goals, or if they intend to grow the team organically by adding on different members as they re-evaluate their current workflow. Properly structuring your team ensures you're set up to maximize the skill and expertise of every individual on the team.
Teams are usually created under one of the following structures:
Primary Agent
The team leader will be the primary face and brand of the team; all other team members work to support the business of the primary agent. The primary agent is responsible for generating business for the entire team using their brand power, although the primary agent will not always be handling day-to-day real estate transactions.
---
Mentor & Mentee Relationship
This team structure usually consists of one experienced agent and other agents looking to gain experience from the "mentor" agent. The mentor is generally happy to teach and share their real estate knowledge with each individual agent on the team.
---
Group of Agents
This is a more informal team structure where a small group of agents decides to form a team collectively and use each agent's strengths to contribute to the team. This team operates without one individual leader, but feels comfortable enough to help support each agent's individual business.
---
Creating an organizational chart enables the entire team to understand the team structure's full picture and who each person should be reporting to. The chart is also beneficial for showing each team member their role within the team. Reducing the confusion of roles and responsibilities will help ensure everyone is focusing on their area of expertise. The chart is equally helpful to team leaders to help determine where they may need to allocate more support as the team continues to grow.
3. Determine Team Member's Compensation
In addition to determining which roles are needed on your team, you should have a well-thought-out compensation plan that aligns with your financial goals. Take each role into consideration, including the amount of work each position requires and whether it will be a full- or part-time salary or commission-based compensation.
Each team member will sign a prepared contract to solidify their compensation. Real estate agents will sign an independent contractor agreement (ICA), like the example below, and salaried members will sign an employment contract.
Since most real estate agents work on commission, the decision around compensation will be how commission splits will be structured. If this team is working under a larger brokerage, some of your income will be split with the brokerage.
The money that is left needs to be split to cover the team leader's salary, team expenses (like marketing and lead generation), and compensation for agents on the listing or working with the buyer. You must also consider if you have non-agent team members like assistants or coordinators, where a portion of the money will need to cover their wages.
There are a few different commission split scenarios that can exist in a team structure after the brokerage takes its cut:
Splits based on lead source: If a listing or client is given to team members by the team leader or team resources, then the team leader will get a larger cut of the commission. If an agent brings in their own lead or listings, then they will get a larger portion of the commission.
Splits based on gross commission income: If a team hires a brand-new agent with no experience, their commission split will generally start out fairly low. It can be set at 35% to 50% of the commission to the team. As the team member gains experience and closes more deals, you can add in tiers of gross commission income that allow their split to increase as they close more deals. See the example below:
| Starting Split | Gross Commission Income |
| --- | --- |
| 20% | Up to $50,000 |
| 40% | From $50,000 - $200,000 |
| 60% | From $200,000 - $500,000 |
| 80% | After $500,000 |
In addition, many non-agent roles will require a set salary or hourly wage for their compensation. For these team positions, determine how much anticipated income you will bring in and what portion of that can be paid to a full-time or part-time team member. Team leaders should consider giving commission incentives to these non-agent roles as a way to make sure everyone helps you meet your team goals.
4. Establish Your Team Name & Legal Entity
If you haven't already decided what your team name will be, you should create one. A team name becomes your identity and will be used in your marketing, recruiting, and communication efforts. A team name that is not well-thought-out affects the impression your prospective clients have of your business. Choose a name that is reflective of yourself, the real estate brand you want to create, and one that will set you apart from your competition.
Some strategies you can use to create a team name:
Use a name generator: A name generator may not produce the perfect team name but can give you a starting point that you can easily tweak to become your name. Tailor a name to real estate by adding "real estate" or related terms like "homes" or "properties" to a potential team name.
Include your niche in your name: If you operate within a niche area, use that to your advantage in your team branding. For instance, if you work with luxury properties, you can use the term "luxury" or a synonym of that as part of your name.
Lean into personal branding: Since real estate is such a personal and interactive transaction, you can use your name to your advantage as the brand itself.
Use an alias of your market: Using the name of your market in your name can identify you as a market expert in that area if your city has a distinct nickname like NYC (New York City), Chi town (Chicago), or La La land (Los Angeles).
Abbreviate longer names: Perhaps you would like to use your name as your team name, but it might be too long. Using your initials or the initials of a partnership for your name can still hold meaning for you, for example, "JD Team" or "JD Real Estate" instead of "John Doe Real Estate."
Keep it simple: You don't want to over-complicate your team name, as it does need to be easily remembered so clients can find your contact information or your website.
Check for name availability: After identifying a team name, make sure it's not trademarked, and there is an available domain name so you can launch a matching website.
To further enhance your overall branding, create a team logo for marketing materials to enhance your identity, make your brand more memorable, and grab people's attention when they pass by your signs. For assistance with logo creation, Canva is a free design tool with precreated templates that can be tweaked slightly to become your own custom design. The platform supports the creation of other marketing materials with your logo, like flyers, newsletters, banners, and posters.
5. Recruit an All-star Team
Once you've decided which roles belong on your team, start recruiting for team members. Since you'll most likely be recruiting agents locally, given licensing requirements, look through who is listing properties near your area and reach out to those agents. You may also have colleagues within your brokerage who would want to partner up.
For other non-agent roles, see if a current real estate agent wants to transition to a non-commission role. These are typically easier to fill with new agents who haven't been able to build their own businesses. It's an added benefit that they are familiar with the real estate industry versus hiring an assistant or marketing team member who has no experience and will require more extensive training. If you have to hire from outside of your sphere of influence, many online hiring sites like Indeed and LinkedIn are good resources.
What to Look for in Each Team Member
As much as you might want to fill an available role within your team as quickly as possible, take into consideration if the prospective candidate is a good match with your organization. Doing so will reduce employee churn rates and contribute to the collaboration and cohesiveness of your team. In addition to the capability of performing the job at hand, there are qualities and characteristics to look for when hiring for different roles within a team.
Ideal candidates for different real estate roles will possess the following attributes: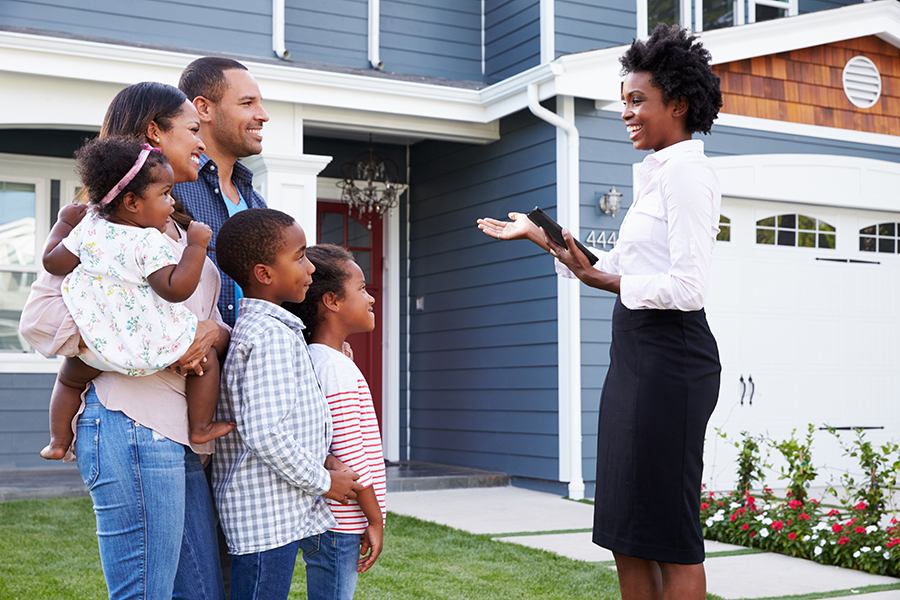 Someone best suited for this role will have the ability to connect with clients and be able to put their needs first. Agents should be problem-solvers, self-motivated, and also have the integrity to do right by their clients.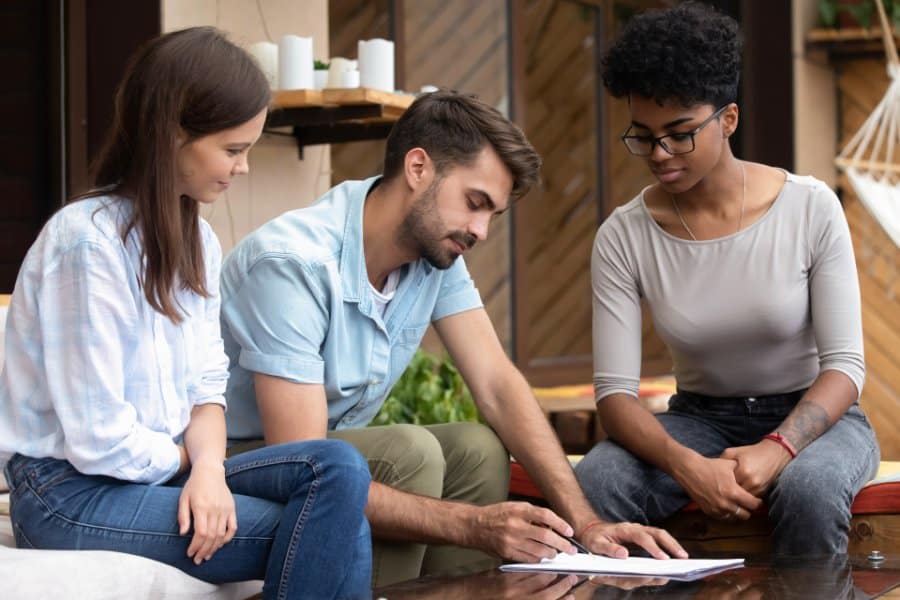 Since they will be client-facing, the assistant must be welcoming with some sales ability.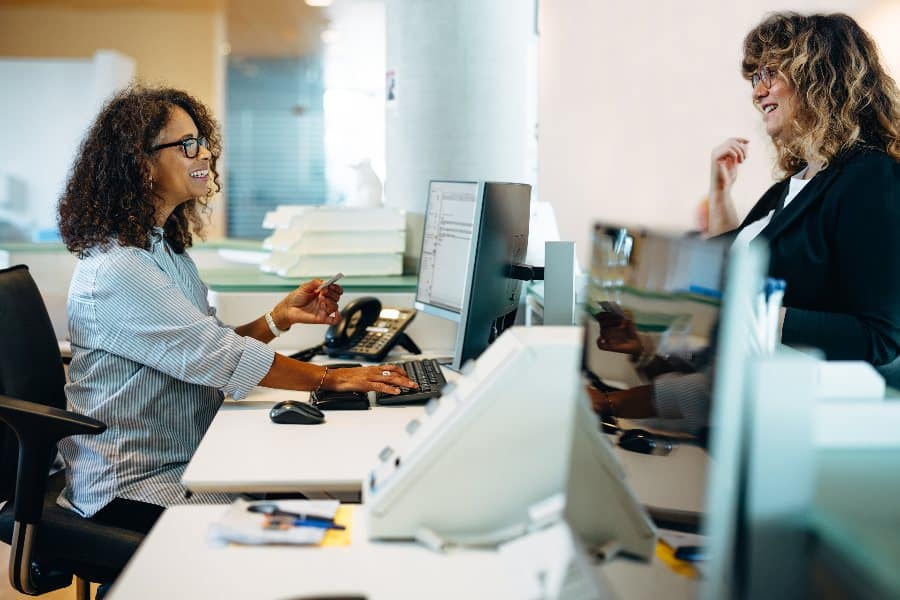 An administrative assistant must have the ability to multitask and anticipate the needs of their team with deep attention to detail and organization.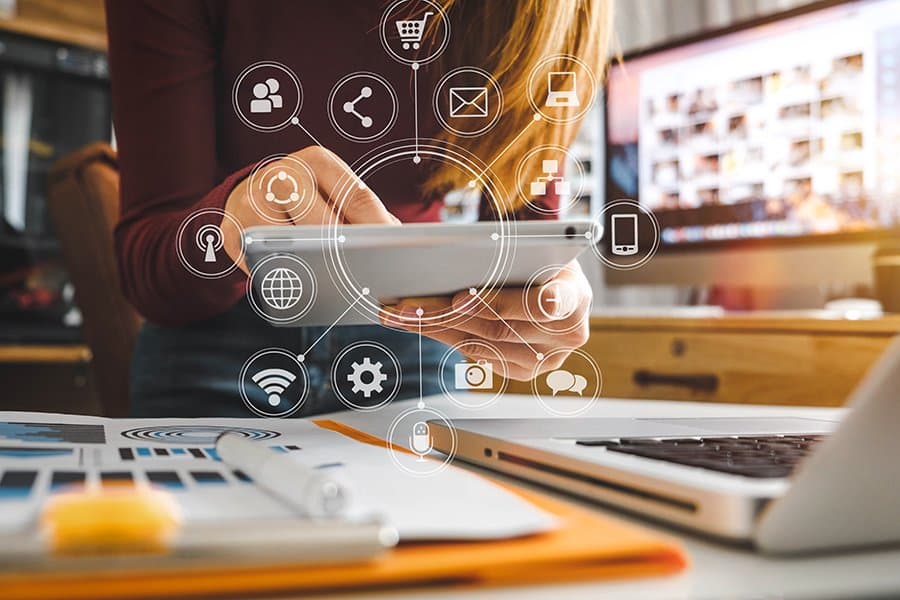 This person will need to be creative and an out-of-the-box thinker. They should be able to operate with little direction and manage a team of creatives if needed.
An operations manager is a leader with motivational skills to support the success of the entire team. They are great at finding efficiency, problem-solving, and have good decision-making abilities.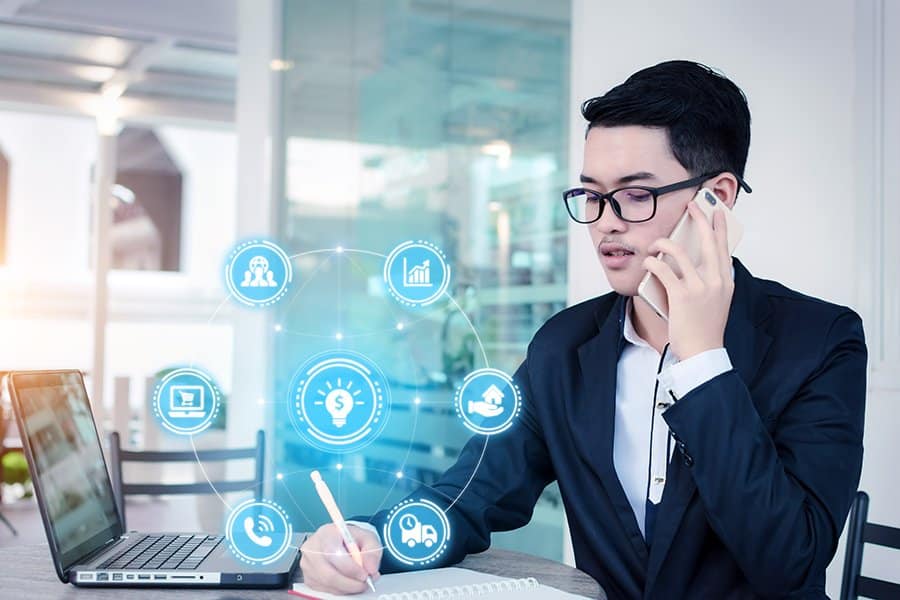 This candidate must be extremely organized with the ability to juggle multiple deals at the same time. They should also be patient and possess closing skills.
6. Market Your Real Estate Team
Once you've established how to build a real estate team, begin to market your team for exposure and lead generation. Most teams will take team photos that will replace individual agent photos, and update all marketing materials and email signatures with team information. With updated photos, teams can build their own websites and landing pages to drive team leads.
Creating a marketing plan for your team helps you achieve your team's goals. It's a document that outlines the targeted audience, marketing budget, and strategies to scale your business. Most importantly, the marketing plan should outline how you will generate leads for your business. This plan should be revisited often and adjusted based on performance.
A few marketing materials to help agents generate leads:
Team Website
Your website should market your team's strengths and value proposition. If you have collectively closed a certain number of deals or are a specialist in a niche market, market your strengths to your advantage to help with the overall success of your team. This website should also highlight each member of your team individually with their headshots and biography. Website builders like Webflow help you manage individual and team websites in one platform.
---
Social Media
---
Business Cards
When given a modern twist, business cards can still be effective. Using an eye-catching design with high-quality material, your business card can make a great impression on the recipient. Since business cards can be one of the more cost-effective print materials, agents can really lean into distributing them as needed to help gain more business. Check out VistaPrint for customizable business card templates.
---
Newsletters
---
Postcards
Farming for real estate leads through postcards is an effective way to gain the attention of a prospective client who isn't currently in your sphere. ProspectsPLUS! is a direct mail marketing platform that helps you send campaigns to targeted mailing lists to drive calls or to your team's website.
---
Online Ads
Creating online advertisements for your team and your available listings is one of the most costly marketing tactics for lead generation. Therefore, you should invest in platforms like Market Leader that can help create pay-per-click ads to drive traffic back to your website and CRM. With online advertisements, you have the ability to narrow down your ad's audience based on their demographics, so you can set yourself up for higher advertisement conversion rates.
---
7. Invest in Lead Generation Software for Your Team
Technology is an important component of a successful real estate team. It can help cross-team communication and ensure you have complete oversight of your team's activity. Additionally, the implementation of technology can help with lead generation, so your team can focus their energy on building relationships and closing deals. Team leaders will want to continuously generate leads if they want to keep their agents happy, meet their bottom-line financial goals, and have the opportunity to grow their team.
One piece of software every team should have is a robust CRM. CRMs contain many features that support an agent's day-to-day activity, such as capturing and nurturing all leads, helping with workflows, automation, communication, and managing transactions. For career longevity, CRMs can really assist with helping agents cultivate and develop long-term relationships with prospective clients.
We've identified some of the best CRMs for your team:
CRM Software

Best For

Low-cost CRM to support both residential and commercial teams

For team leaders who want insight into individual agent's activity

Real estate agents who would like to purchase exclusive leads

Teams that need an IDX website to capture leads

Key Features

Integration with Zillow for lead generation
Email marketing features
Mobile-friendly CRM

Ability to use text communication with clients
Lead distribution model for teams
Power dialer for lead prospecting

Integration with multiple lead sources
Mobile application available
Automated marketing campaigns for lead capturing and nurturing

Available IDX integration
Back-office tools for team management
Website design templates provided

Monthly Starting Price

$14.90 per user

$21 per user

Starting at $139

Starting at $99

Learn More
8. Foster a Positive Team Culture & Strong Foundation
Team leaders should build a strong foundation for their team for long-term success. This team infrastructure is equally important in order to establish strong team members. It allows team leaders to maintain control of their business operations while letting everyone continue to do their jobs. Not only does this include written contracts that outline compensation and job responsibilities, but also general team morale.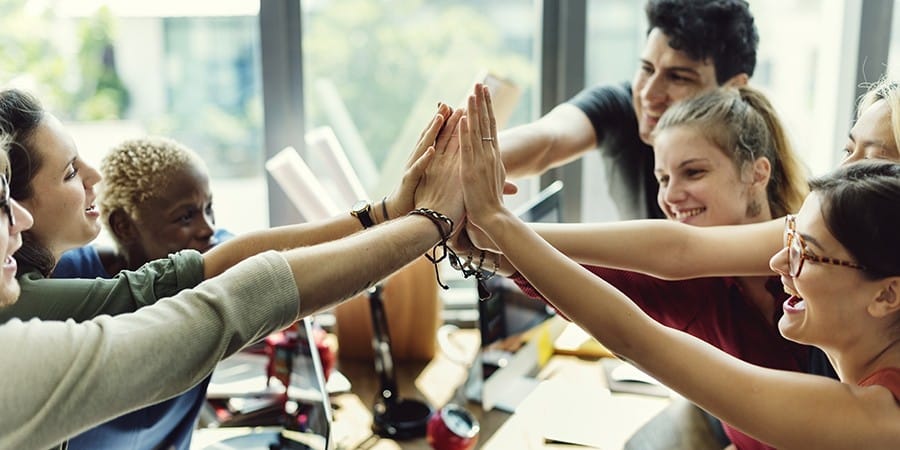 Developing your team culture is another important aspect of building a successful team. Your culture should be well-defined and communicated to your team to alleviate the challenges of mixing different personalities. The synergy that a cohesive team culture creates will support a stronger, more collaborative work environment.
If you want to build a positive work culture, prioritize the team's well-being. First, set boundaries in regard to work-life balance. Real estate will always be a 24-hour job. However, if you respect your team's time when they're not working, they'll continue to give more when they are working. Additionally, sometimes, as team leaders, you must say no to clients who don't align with your company's goals. Respect your team members and their time by knowing when to fire a real estate client.
As you start building out a team, get to know your team members beyond the job and outside of office hours. It's important to understand what motivates them so you can leverage that to continue to keep the team productive.
It has been shown that team members starting to feel isolated from the team reduce productivity by 21%. Therefore, fostering team culture with team-building activities helps with team inclusion and connection. Maybe your team enjoys wine tastings or checking out Broadway shows. Consider investing in activities that will keep your team motivated and engaged.
In addition, a strong foundation for teams includes ongoing training. Training can not only help keep your team engaged, but provides a value-add to being a part of your team. Many times, agents will feel like they are on their own, so adding ongoing training can really help with supporting their success. Training topics can include your leadership strengths like obtaining new listings, closing deals quickly, and farming new areas for leads.
Teams can outsource their training and continuing education to The CE Shop. Not only will your team be able to complete their required continuing education credits for real estate license renewal, but will have access to a broad range of topics like Fair Housing Law, technology, and risk management. The platform offers courses available in all 50 states and is available online in a self-paced format to fit busy schedules.
9. Make Adjustments to the Team as Needed
As you learn how to start a real estate team, you also need to be able to acknowledge when things are not working and make adjustments. Just because you have an established team, doesn't mean it will automatically function as you had hoped.
Be realistic with yourself as to what your team needs so you're not constantly dealing with conflict or low morale. Perhaps you have a team member who isn't a good fit, or you have employees who are burnt out. Continuously taking assessments of your team and making necessary changes will help keep the team aligned with your goals.
Bottom Line
Learning how to build a real estate team might remove you from some of your daily duties as an individual agent but will add new responsibilities and a new list of tasks on your plate. Before jumping into creating a team, determine why you want to build one and create a well-mapped-out path for that team to succeed. The more you have planned out for your team, the better prepared you will be to handle the challenges that arise.