email An email list is comprised of customer or prospect contact information and is a great way to send promotions or business information. Building a roster of customer email addresses can be done by pushing visitors to your site with ads, then offering a "freebie" (valuable information or a gift) in exchange for their contact information.
As you build your email list, you will want to test different types of offers and email subject lines to find the most effective ones. This can be difficult to keep track of, but Freshmarketer is a simple and time-saving solution. They offer easy-to-understand testing tools that will produce the email marketing results you want—quickly. Click here to start your 30-day free trial.
How Email Marketing Works
Before you can successfully market to email subscribers, you need to choose an email service provider, such as Mailchimp or Constant Contact. These services allow you to collect and store email addresses, send automated emails to the subscribers on your list, and access reports on how many emails were successfully delivered (not sent to spam). You can also track how many emails were opened, and what subscribers clicked on in your emails.
Once you have an email service provider, you will want to build your email list. You can do this by setting up internet ads that offer a "freebie" (otherwise known as a lead magnet) in exchange for an email address. Website visitors who want the freebie will click on the ad and land on a web page (known as a landing page) that offers to send your freebie as soon as they submit their email address. This process is called opting in.
Before you launch the ads, however, it's important to set up automated emails using your email service provider that are sent whenever someone opts in. These emails should be triggered automatically and include both the promised freebie and a welcome message with introductory business information.
Subsequent emails, both those automatically sent on a specific schedule and those manually written for a more personal touch, move the prospective customer through the sales journey until they make a purchase. Follow-up emails continue to nurture this ongoing relationship so the customer continues to make purchases. Collectively, this is email marketing.
How to Build an Email List in 8 Steps
Building an email list involves setting up your email service provider, designing landing pages, creating a freebie, writing email sequences, and then connecting all of them. While there are slightly different steps depending on your email service provider, the basic steps below will guide you through the foundational process.
Here are the eight steps to build an email list:
1. Choose & Sign Up for an Email Service Provider
To get started building your email list, you will want to sign up for an email service provider that allows you to set up automated emails and track the open and click-through rates of those emails. We suggest you avoid free email service providers; emails sent by these services often get caught in the spam box of your subscribers. Instead, look for a low-cost alternative to get you started.
When considering an email service provider, you'll want to make sure you can:
Build a database (contact list) of subscribers
Send emails to all your subscribers at the same time
Set up automated follow-up sequences
Place email sign-up forms on your website and landing pages
Tag or segment your subscribers based on location, interests, how they found your business, and on what pages they subscribed to your email list
For guidance on picking the right provider for your business, read our article on the top six email marketing software options.
2. Create Your Freebie or Lead Magnet
Your freebie is what you will offer potential customers when they arrive on your landing page. Examples of freebies include how-to guides, instructional videos, white papers, free plug-ins or apps, e-books, and free media (like free-to-use photos). This is what entices a potential customer to give you their email address in exchange for the value or solution your freebie provides.
To get started, first consider your freebie format and purpose. The best freebie is something that directly addresses a need or want of your prospective customer. For example, if your business creates skin care products, you might consider a freebie that offers tips on how to take care of your skin. Next, you'll want to outline the content of your freebie and start putting together the copy and design.
Determine Your Freebie's Format
Freebies come in a variety of formats, but you'll want to make sure your format fits with the solution you've chosen to offer your customers. Common formats include a guide or report, a video, a tip list, a free trial or discount, or a fun game or quiz.
Here are a few formats to consider for your freebie:
Guide/report – Offer customers a guide about the best way to do something; as a classic how-to or informational report, this is best created as a highly graphical document with takeaways.
Checklist – Many people have a hard time getting organized or understanding the steps to complete a specific task. Checklists keep them organized and ensure they'll be successful.
Video series – For more complex, hands-on guidance, offer a series of videos that teach customers a new skill.
Toolkit/resource list – Consider putting together a list of resources or tips that can help subscribers accomplish a specific task.
Discount or free trial – Everyone loves free things, so a discount on a service or product is often an effective freebie.
Quiz/survey – It's always good to get the subscriber engaged, so consider offering an assessment that helps them discover something about themselves or their business.
For example, the checklist below from HubSpot is a great way to capture email addresses. It's easy to understand and gives subscribers both a visual tool and something they can fill in to track their own progress for setting up a webinar.
Outline Your Freebie
Begin outlining the information that you want to include in your freebie. Be sure to note any necessary images and copy, and make a sketch of what you want it to look like. While you are outlining, keep in mind that this freebie doesn't need to solve all your potential customer's problems, but it does need to address one particular problem or need.
Create Your Freebie
Now that you know what format you want to use for your freebie, you will need to create it. You can use a tool like Canva to help with graphics, or you can outsource the creation—including video production and editing—to a freelance graphic designer on Fiverr. Try to keep the freebie to one page, if possible.
Name & Save Your Freebie
Now that you know what you're offering, name your freebie. Keep the name of your freebie to under 65 characters so that it doesn't get cut off in search engine results or social media posts. Also, try to make use of keywords that users would search in Google. For guidance on commonly searched keywords, we recommend using a tool like Ubersuggest.
Once you have your file named, save it to an easy-to-access location so you can readily use it when creating emails and landing pages.
3. Write & Set Up Your Automated Email Sequence
The automated email sequence is what follows after a prospect opts in for a freebie. Write and set up these emails now, so that as soon as someone signs up for your list, these emails will be automatically sent. While each email service provider has a different process for setting up automated emails, they should all allow you to use a standard HTML editor to create the emails, and then set a clear schedule for when they are delivered.
This is the best schedule to use for sending your automated emails:
Deliver Your Freebie (Day 1)
The first email should be sent the moment your new subscriber signs up. It should deliver your freebie and give your visitor some tips on how to get the most out of it. In this email, you can also give them a brief introduction about who you are and what your business offers. Also, be sure to pay close attention to your subject line as it will help you start an email relationship that produces clicks. To learn more about how to write a compelling subject line, read our tip list from the pros on innovative email subject lines.
Welcome Subscriber & Set Expectations (24 Hours After the Delivery Email)
Now that your prospect has your freebie, send them a formal but warm welcome email. Your welcome email should remind your subscriber why they signed up for your freebie—what problem you solved or valuable information you offered. To set the tone for a positive relationship, it's important to pay close attention to your email ettiquette. For information on best email etiquette practices, read our guide from the pros on best email etiquette practices.
Additionally, this is a chance for you to let your prospect know what kind of communication they can expect from you moving forward. Tell them when they can expect your emails, what types of content you'll be sending, why these emails will be helpful to them, and what types of offers you will be sending so that you build anticipation. This email is sent eight to 24 hours after your freebie delivery email and is key to keeping your brand top-of-mind for new prospects.
Provide Value & Tell Them About You & Your Business (Day 3)
This email should offer something that builds on the freebie they signed up for. These can include links to blog posts that talk about the same problem that your freebie addressed, videos that show next steps, or even a downloadable audio file that solves additional problems. You also want to tell them more about you and your business so that they know what services and products you offer.
The key to providing value here is offering content that's personalized to each subscriber's needs and reasons for signing up; personalized messages perform three times better that generalized emails. For more information on how to personalize business email, read our email personalization tip list from the pros.
If you would like to learn what others emails to include in a complete sales funnel, read our article on How to Create a Digital Marketing Funnel.
4. Create Your Landing Page
A landing page is the page where your potential customer will first learn about you, often after seeing and clicking on an ad. It is meant to build awareness, generate interest, and entice them to give you their email in exchange for your freebie.
To build your landing page, you can either use your existing website builder and create a separate page specifically designed to house your freebie and email sign-up form, or you can use a landing page-specific service like ClickFunnels or Leadpages. ClickFunnels allows for more custom branding, while Leadpages is simple, but lets you do less custom branding.
Whatever tool you use to build your landing page, keep these tips in mind:
Write an attention-grabbing headline – Your headline should immediately remind visitors why they are on your page. Make sure it is shorter than 60 characters and catchy, so that they want to sign up for your freebie right away.
Add compelling graphics – For consistency, make sure your graphics align with your brand and that they clearly showcase your freebie. For example, if you're giving away an e-book, include an image of a book with your e-book title superimposed on it. Also, be sure to include your logo at the top of the page.
Include an enticing call-to-action – The call to action (CTA) on your landing page should reflect the offer or ad that got them there. For example, if you post on Facebook that you are offering a new e-book that shows 12 ways to hire qualified people quickly, your landing page call to action should be something like "Click to Get the Top 12 Ways to Hire the Best People Quickly."
For more step-by-step guidance on building a successful landing page, read our article on how to build a landing page.
5. Connect Each Element to Start Collecting Emails
In order for someone to sign up for the freebie showcased on your landing page, receive access to it, and then start receiving your emails, you will need to connect all of the elements in your email marketing system. Start by linking your ads to your landing page, connecting your landing page opt-in form to your email service provider, and ensuring that your email service provider automated email sequence is set to deliver emails whenever you get a new subscriber.
This process will vary depending on your email service provider, landing page builder, and ad platform, but we recommend reviewing the tips on our landing page guide for step-by-step instructions.
6. Test to Make Sure Everything Works Properly
Now that everything is connected, test that your email marketing system works properly. You can put your own email into your landing page to be sure that your freebie is delivered and that your welcome email is sent without any issues.
Do this before you launch any ads or promote your landing pages to be certain that your email marketing works the way it should. Test it a few times and have a friend or family member test it as well, so you can be confident that it functions as smoothly as possible.
7. Start Driving Traffic to Your Landing Page
Now you're ready to start driving traffic to your landing page. There are free ways to drive traffic to your landing page, such as via organic search, posting the page link on social media, and posting it on forums. There are also paid ways to drive traffic, such as using ads, so test different approaches to see what works best.
Use Social Media
Post about your freebie on your business page on Facebook and in LinkedIn groups. You want to have posts that explain what your freebie is and why your followers would want to get it. You can also use Facebook, Instagram, and YouTube Live video to talk directly to your audience, explaining why your freebie is something they should sign up for right away.
Optimize for SEO
Search engine optimization (SEO) is a great way to generate organic traffic that converts. Do this by focusing on both on- and off-page SEO, writing great content such as a blog, and then using your freebie to capture emails organically when people search for a topic that you've written about.
Incentivize Subscribers to Share Offers with Upgrades
Encourage those who sign up to receive your freebie to share your offer with friends by offering them additional free, upgraded content when they pass along your offer to others. This "upgrade" would be something that complements your freebie.
For example, if your landing page offers a guide on the "12 Tips for Cleaning Your Home with Essentials Oils," then your freebie upgrade could be "5 Ways to Use Essentials Oils for Your Health." Be sure that whatever your upgrade is, it directly addresses a need or problem for the prospect.
Run Facebook & Google Ads
There are two types of ads that are effective for building an email list—Facebook ads and pay-per-click (PPC), or Google search, ads. Creating the right ad content and making sure you are targeting the right audience is sometimes difficult. You can always use a service like Hibu to help you manage your advertising, but we also recommend you review our articles on Facebook advertising and Google advertising.
8. Optimize Your Landing Page
As the traffic to your landing page grows, you will want to make small changes to increase the overall conversions of your visitors. Conversion means what percentage of the people who land on your page actually sign up for your freebie, putting them on your email list. For a step-by-step guide for optimizing your landing page, read our article on landing page optimization in five steps.
Why Email Marketing Matters
While there are many ways to promote your brand, your products, and your services, email marketing is considered one of the most effective. Email is low-cost (relative to big mailing campaigns, TV ads, or other ad outlets), easy to automate, and can be precisely tracked using a host of affordable tools.
Here's why you should consider email marketing for your business:
According to a 2017 survey conducted by Statista, 19% of all email users check email as soon as it arrives in their inbox, while 24% check their email multiple times per day.
On average, one in five emails from small to medium-sized businesses (SMBs) are opened, according to Smart Insights.
2016 survey results from eMarketer show that email marketing tops the list of marketing tools for both new customer acquisition and customer retention.
Many affordable email marketing tools are available to SMBs, with industry leaders like Mailchimp and Constant Contact offering free and low-cost plans.
Automation in email marketing is always improving, with easy-to-set-up auto-responders, behavior-triggered emails, and drip email campaigns accessible to business owners with limited technical knowledge.
Email analytics are becoming increasingly sophisticated, with the ability to track deliverability, open rates, and how often people click on specific email links. This helps businesses improve their messaging, offers, and audience targeting.
While not new, email continues to be a central part of marketing—in part because it is getting less expensive and more advanced, and in part because consumers still use it as a primary form of communication.
Tips on Email List Building from the Pros
Now that you have your email list set up, you will want to continue to test and improve parts of your email marketing to keep your list growing. Below we have gathered some tips from the pros on how to get the best results from your email list building and marketing.
---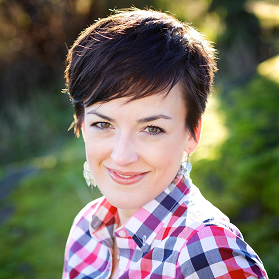 ---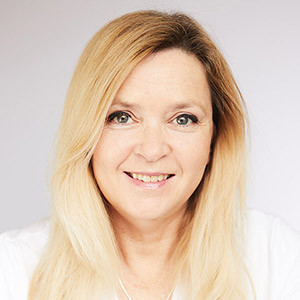 ---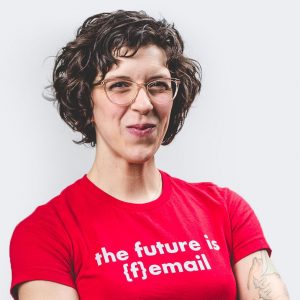 ---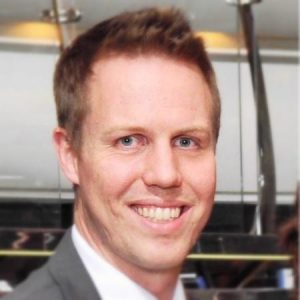 ---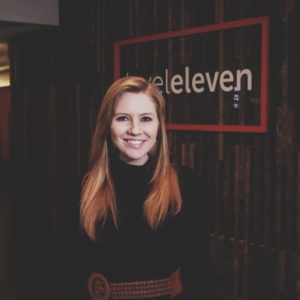 For more tips from the pros, read our pro-tip lists on how to build an email list and on email best practices.
---
Bottom Line: How to Build an Email List
An email list is used as a way to communicate with current and potential clients. It's built by offering potential customers a "freebie" (valuable resource or information) in exchange for their email address. These addresses are then used in an ongoing marketing process to send beneficial emails such as tips, event invites, special offers, and discounts. The goal is to grow subscriber interest in your brand and products until they become a paying customer.
As you begin to use and grow your email list, you will want to know what types of emails work most effectively. Most small businesses don't have time look at the reports and compile data to properly test this. Fortunately, Freshmarketer is a simple and time-saving solution. They offer easy-to-understand tools that will help you produce the email marketing results you want, even if you have no technical knowledge. Click here to start your 30-day free trial.