Often outsourced, web design can be completed easily by businesses using free or affordable tools, as this reduces design costs drastically. To create a website, get hosting and a domain name, then install a site builder such as WordPress and select a theme or template. Customize your theme, add plugins, build pages, and launch your site.
Before you can create your website, you'll need to find affordable web hosting. There are many options available, which can make choosing the right one difficult. However, there's one standout that offers everything you need to build your site quickly: Bluehost. Their plans come with a slew of features, including hosting, a free domain name, a free SSL certificate, and a one-click WordPress installation for as little as $2.95 per month. Try Bluehost today.
Free Web Design Checklist
Download our free web design checklist below for an easy way to track the design progress of your small business website. It follows our step-by-step instructions below, giving you everything you need to create a site without missing key elements. It's available in PDF, Microsoft Word, and Google Doc formats, so choose the one that you prefer.
How to Build Your Own Website in 10 Steps
To create your own website, first register for web hosting, then get a domain name and install a site build or content management system (CMS); we will be using WordPress in the steps below as it is the most popular CMS available. Next, find and install a theme, install plugins, and customize your theme, including site navigation, header, and footer. Lastly, customize your web pages and launch your site.
Here's how to create a website in 10 steps.
1. Register for Hosting & Get a Domain Name
Before you begin building your website in WordPress, get a web hosting plan and a custom domain. A host is necessary for storing website files, and your domain will serve as your web address. Many web hosting providers include a free domain name with their hosting plans. This not only saves you money, but it also eliminates the hassle of having to connect your domain name to your site manually.
Get a Domain Name
Businesses need to use their own domain names to appear professional and credible. While domain names can be purchased for around $12 to $15 per year from providers such as Google Domains, a much better way is to get a free domain through your web host, such as Bluehost. Use the search bar below to find your free domain name with the purchase of a low-cost hosting plan for as little as $2.95 per month.
Signup for Web Hosting
The next step for those who have found a suitable domain name—or for those that already own a domain name—is to register for web hosting. There are many different web hosting companies to choose from, but we're going to use Bluehost because it's a leading, low-cost, feature-rich web host.
If you have selected a domain name using the search bar above, you will be taken to a page with hosting plan options. Otherwise, find a plan that's right for you via their website and follow the registration prompts, from inputting your business information to adding payment details.
2. Install WordPress
Once you have purchased web hosting, it's time to connect your web host to WordPress. Bluehost makes this very simple to do using its one-click WordPress installation feature. To do this, login to your Bluehost account. From your account dashboard, sometimes referred to as the cPanel, navigate to the vertical left-hand menu and select "My Sites."
On the following page, find and click the "Create Site" button in the upper right-hand corner. Next, you will be prompted to select a theme. Don't worry too much about selecting the right theme now as it can be changed later. Select one, then click the "Login to WordPress" button that appears on the new site tile under "My Sites." This will take you to the WordPress backend of your site, where you will later begin site customizations.
3. Select & Install a Theme
A theme is the WordPress equivalent of a template, and they're used to give businesses a good starting point for building and designing a professional website. Themes are available for free directly through WordPress, but premium themes are available for additional features and functionalities. Install a free theme by navigating to "Appearance" and selecting "Themes." From there, browse available themes and click the "Install" button to install the theme of your choice.
Find Your Theme
Themes are available from WordPress for free by navigating to "Appearance" and selecting "Themes" while premium themes are available from third-party providers such as ThemeForest. To find the right theme for your business, look for one that best matches both the design you want and has the features you need, such as sliders and forms. This will make the site-building process a lot easier later on.
Install a Theme
To find a free theme, navigate to "Themes" under "Appearance" in the left-hand menu. Use the search bar at the top to find a theme by keyword, then browse the results. Once you've found one you like, the next step is to install and activate it. To do this, hover over the theme and click the "Install" button that appears, then click the "Activate" button. After activation, your new theme will now be listed as "Active" under "Themes."
To install a premium theme, select and purchase your theme from a third-party site. After completing your purchase, download your theme file (a .zip file). Next, return to your WordPress dashboard, go to "Appearance," and select "Themes." Click the "Add New" button at the top of the screen, then click "Upload Theme" on the following screen and select your theme's file. Once that has uploaded, click "Install" and "Activate."
4. Find & Install Plugins
WordPress plugins add extra functionality to themes that don't have all of the built-in features that you need. There are thousands of plugins available, providing sites with everything from extra security to forms for accepting recurring payments. First, browse available plugin categories in WordPress or a third-party site to determine which ones would be necessary for your site. Then, choose and install relevant plugins.
Browse Plugins
There are all sorts of WordPress plugins available, so consider which types of plugins you may want to use for your site. For example, a news company might be looking to create a forum where its readers can ask questions. So, it likely needs to add a plugin for forum creation and management. To browse available plugins for your site, navigate to "Plugins" and "Add New" in your WordPress dashboard, then use the search bar or category tabs to view available plugins.
Here are 15 common types of plugins that add unique functionality to WordPress websites:
Contact form plugins
Frequently asked question (FAQ) & help center plugins
Forum plugins
Event calendar plugins
Online appointment & reservation booking plugins
Food delivery plugins
Hotel booking plugins
Product management & listing plugins
Payment processing plugins
Recurring payment processing plugins
Membership website plugins
Shipping calculator plugins
Photo gallery & portfolio plugins
Social media plugins
Review plugins
Security plugins
Analytics plugins
Search engine optimization (SEO) plugins
Choose & Install Plugins
While every business will require different plugins based on their specific website needs, there are certain plugins every site is advised to use. These include performance and security plugins such as Jetpack, a drag-and-drop site builder plugin such as Elementor, a secure sockets layer, (SSL) certificate activation plugin such as Really Simple SSL, an SEO plugin such as Yoast, and analytics plugins such as Google Analytics and MonsterInsights.
Here are five recommended WordPress plugins for any small business are:
After finding the plugins you want to use—both from browsing available plugins in WordPress and reviewing the necessary ones noted above—the next step is to install them. To do this, click the "Install Now" button on the plugin tile. Once installed, click "Activate." This will ensure that your plugin is both available in your dashboard and live on your site.
If you purchased a premium plugin from a third-party plugin provider, download the plugin file after the purchase (also a .zip file). Then, navigate back to WordPress, go to "Plugins" and "Add New," and click the "Upload Plugin" button at the top of the page. This will then open a screen where you can select your plugin from your computer files and install it in WordPress. After it has installed, click the "Activate" button.
5. Customize Your Site Identity & Appearance
The next step is to customize basic elements of your site's appearance, such as adding your site's name and logo and setting your site's background color. To do this, go to "Appearance" and click "Customize." From there, you can add your site's name and logo under "Site Identity," and change your background color under "Background Image."
Update Your Site Identity
To change your site title, tagline, and browser tab icon, also known as "faviconized," and ensure the necessary webpages aren't overlooked or listed under the wrong menu, go to "Appearance" > "Customize" > "Site Identity" in your WordPress dashboard. From there, you can input your site title, your tagline, and upload or change your favicon, ideally sized at 16×16 or 32×32 pixels.
Set Your Background
Next, set your sitewide background color by navigating back to "Customize" and clicking "Colors." From there, select the color you want to use across your site as your background color. Alternatively, if you wish to use one image as your site's background, navigate back to "Customize" under "Appearance" and click "Background Image." Here, you can upload an image that will be set automatically to display as the background of all of your site pages.
6. Build Web Pages
The next step is to start building out your web pages, or the pages that your website will consist of. This includes your homepage, as well as any additional pages your site needs, such as product pages, an about us page, a contact page, and any other pages relevant to your business. Start by creating an outline of your site by listing all web pages you want to include in your site and where they will be located. With that, you can begin adding and removing pages.
Outline Your Site
Create an outline of your site, similar to a sitemap, by listing all of the pages you would like on your website. This will help keep your site organized and ensure necessary webpages aren't overlooked or nested under the wrong menu item.
Add & Remove Pages
With your site outlined, return to your WordPress dashboard and navigate to "Pages." Click on "All Pages" to view the pages your website currently has. Themes often come with prebuilt pages, such as a homepage and an about us page, so go through your list of pages and delete any that are not in your sitemap by hovering over the page and clicking "Trash."
If you need pages that do not currently exist, click the "Add New" button at the top of the page. Then, add the title of the page you would like added to your site. You will add content later. For now, just make sure the page has a title.
Edit Pages
Once you have all of your web pages created and sorted, the next step is to begin editing them and uploading your own content. To do this, click the title of the page you would like to edit, and the page editor will open. Then, either edit within the built-in WordPress editor or with an editing plugin. It's recommended, however, that you download an easy, drag-and-drop editor plugin. This makes site building easier. We will be using the site builder plugin Elementor in the steps below.
To add content to a page using Elementor, click on the edit button at the top of the page, and an editing interface will appear. To add content elements, drag the ones you one from the left-hand menu to a spot on the page. For example, to add an image, click and drag the "Image" content box from the menu to the center of the page. An editing box will pop up asking you to input details on the image you want.
To upload an image, click the "Upload" option from the left-hand menu. Select an image from your media gallery or upload a new image. Change the size of your image, change its alignment on the page, add a caption, or add a link to the link using the left-hand menu. Once you're done editing the image, click the "Update" button and return to the menu of content blocks by clicking the hamburger menu in the upper left-hand corner of the screen.
Continue adding content blocks to build out your page to your specifications. For example, add a page header, text boxes, or a button by following the same steps mentioned above for adding an image. Editing options specific to each type of content will appear in the left-hand sidebar.
Once you are done editing and customizing your page, click "Update" in Elementor or "Save as Draft" in the WordPress editor. Repeat this same process for all of your web pages.
7. Select Your Homepage
Next, tell WordPress which page you want to display as your site's homepage—or the page that will appear when people type in your domain. To do this, return to "Customize" and select "Homepage Settings." Select "A static page" from the "Your homepage displays" options. Then, use the drop-down menu under "Homepage" to select which page you wish to use as your site's homepage.
8. Update Your Menu
A website menu is a collection of links to web pages within a site and is contained within the navigation areas of a site, such as its header and footer. There are two steps involved with customizing a menu. First, determine which pages you'd like to include, and second, decide where the menu will be located on the site.
Configure Menu Items
To choose the links that will appear in your menu, navigate to "Appearance" and select "Menus." From there, add a unique menu name so you can identify it easily, then add existing pages to your menu by checking the box beside each page and clicking "Add to Menu." You can then drag to reorder pages, including setting pages as subpages below the main page. When finished, click "Save Menu."
Set Menu Locations
After selecting your pages and configuring your menu, it's time to tell WordPress where to place your menu on your site. To do this, go to "Customize" under "Appearance." Then select "Menus" from the left-hand menu options. Navigate to "Menu Locations" at the bottom of the left-hand menu and click "View All Locations." From there, select your new menu using the drop-down list for "Primary Menu." Click "Publish" in the upper left-hand corner of the screen to save changes.
⁠9. Edit Your Header & Footer
Next, customize your header and footer. A website header is the top portion of your website that displays your logo, business name, and main navigation. A footer contains information at the bottom of every web page, such as your business name and logo, a menu, and social media links. It appears on all pages. Your theme will come with a prebuilt header and footer, but you will need to customize them to suit your business.
Edit Your Header
There are different ways to edit a WordPress header. The easiest way, however, is to edit it using your drag-and-drop site page builder. To edit your site header this way, navigate to "Templates" and select "Theme Builder." Then, select the "Header" tab. Hover over the header listed and select "Edit" or "Edit with Elementor" or your site builder plugin of choice.
After selecting "Edit with Elementor," you will be brought to the visual editing interface. Here, you can drag and drop content blocks and customize your header. Once you have completed your header changes, click "Update" in the bottom left-hand corner of the screen to save your changes. Your site will now update automatically to reflect your new header.
Edit Your Footer
Your theme will come with a prebuilt footer, but you will need to customize it to suit your business with your contact information, social media links, and menus. To edit your footer, go to "Appearance," then select "Widgets." Drag and drop the widgets, or content elements, to your footer. Available content types can be found in the left-hand columns. To edit each element, expand that widget in the Footer box by clicking the down arrow and making edits.
To edit the design and layout of your footer, navigate to "Templates" from the left-hand menu, and select "Theme Builder." From there, go to the "Footer" tab. Hover over your footer, and select "Edit" or edit with your drag-and-drop site builder―in this case, "Edit with Elementor."
On the following screen, you can begin customizing your footer. Drag and drop content blocks onto the footer, then edit all design elements, including text size and font, layouts, and colors. When you are done, click "Update" to save your new footer. Your footer will now update automatically.
10. Publish Pages & Launch Website
While Bluehost's one-click WordPress installation means that your site is live right away, you should confirm all of your edits and content additions are live by visiting each page and clicking "Update" or "Publish" in the right-hand menu sidebar. To confirm the site is both live and has all of your changes, open a separate browser window and type in your domain. Your new website should be live and up-to-date.
Web Design Best Practices & Guidelines
While every website will be unique, there are general web design best practices to keep in mind when learning how to build your own website. The list of best practices is lengthy and includes everything from keeping branding consistent throughout an entire site to holding readers' attention through concise copy and quality images, keeping key info above the fold, and prioritizing SEO.
Here are the top 10 web design best practices to remember when creating a website:
Be consistent and maintain branding: Web design must be consistent across all areas of a site, from font and text sizes to button colors. Every webpage should be a cohesive part of the rest of the website so that any one page looks like it's a part of the website as a whole.
Use white space and minimum text: Keep plenty of white space on web pages to avoid pages becoming cluttered. Leave sufficient undesigned area around images and blocks of text. Also, keep your text as short and concise as possible. The more text there is on a page, the less likely a reader is to read your page.
Make SEO a priority: It's not easy to get found in search, such as Google, but help increase your chances by becoming familiar with SEO practices and incorporate that into your site. Get the details on what SEO is and learn how to get your site found online.
Keep navigation simple: Make it easy for site visitors to navigate your site and find the information they are looking for. To do this, keep your menus in places people expect to find them, such as in your header, and use as few menu options as possible. With fewer options, visitors are more likely to find what they're looking for quickly.
Choose high-quality media: Professional, high-resolution images and videos will help ensure your site appears professional. Poor quality media will render a business less credible. If you don't have profession-quality images, consider hiring a professional photographer or use stock images, which can be found free at sites such as Pixabay and Pexels.
Compress images: High-quality images are great, but if the file sizes are too large, they can cause websites to load slowly. In a fast-paced world, if a site doesn't load quickly, visitors will often leave the site. To use high-quality images without damaging site speed, compress images. An easy way to compress images is through an image optimizer plugin, such as Optimole and Smush.
Keep it above the fold: The "fold" is the point on a website below which users cannot see page content without scrolling. Above the fold is the area that displays when a visitor lands on a page. Because this is what visitors see first, its where the bulk of key information on each page should go.
Give visitors what they came for: Be sure that when you are creating page content that the content aligns with the page title. It should also align with any ads that you run to promote your site.
Optimize for mobile: More than half of all websites are viewed from mobile devices, so it's important to create mobile-friendly sites. An easy way to do this is by choosing a responsive WordPress theme and editing it with a drag-and-drop site builder plugin, which allows you to design your site easily for desktops, tablets, and smartphones.
Collect site visitor data: For a business to understand its site performance and how it can be optimized and improved, it needs to collect site visitor data via a tool such as Google Analytics. Because Google Analytics isn't the most user-friendly analytics platform, many use additional analytics tools and plugins, such as MonsterInsights, to understand and use visitor data for site improvements better.
By familiarizing yourself with these web design best practices and guidelines, you will be armed with the knowledge to build a better business website. In return, your site will deliver its messaging to readers more effectively, keep readers engaged, and drive more sales.
4 Main Ways to Create a Website
There are several ways to build a website, from CMS platforms such as WordPress, which is built on code, to drag-and-drop site builders such as Squarespace and Weebly, which are built using content blocks and requires zero coding knowledge. The top platforms include WordPress, Wix, Weebly, Squarespace, Shopify, and Joomla, although the best solution for your business will depend on your preferences, needs, skill level, and budget.
Here are the four main ways to create a website:
Hire a web designer: Businesses looking to build a site with unique requirements but lack the knowledge to build it themselves should consider hiring a web designer. This can be expensive, however. The average cost to hire a professional web designer to build a site is around $2,000 to $5,000.
Write custom code: Those that are fluent in a programming language such as HTML or cascading style sheets (CSS) can create a fully custom website. This is generally not recommended for those who are not well-versed in programming languages.
Use a content management system: WordPress is the leading content management system or CMS. It's a highly flexible platform that enables users of all skill levels to build a professional-quality site with tremendous capabilities and functionalities through custom coding and an extensive list of add-ons and plugins. It's widely regarded as the best platform in terms of customizations and scalability.
Use an all-in-one site builder: All-in-one site builders provide users with an ultra-easy way of building a professional website that requires zero coding or web design experience. Site builders, such as Weebly and Squarespace, provide comprehensive website solutions that include domain names, web hosting, and a user-friendly editing interface for around $10 per month.
Each of the four primary ways to build a website serves different people and their website needs, although the most popular option is to build a site using WordPress. There are an estimated 75 million WordPress websites—and for good reason. It's relatively user-friendly, allows for extensive customization, and requires minimal upfront costs.
10 Tips on How to Create a Website From the Pros
There is a lot involved in learning how to build your own site, so we reached out to the web design professionals to get their expert advice. We got the rundown on everything from designing a site so that it gets found in search and holds readers' attention, to testing your website and updating it over time.
Here are 10 tips on how to create a small business website from the pros.
---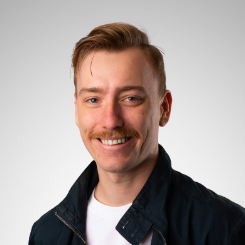 ---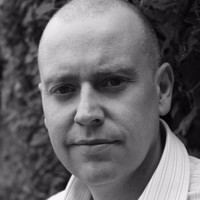 ---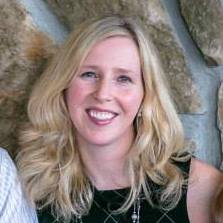 ---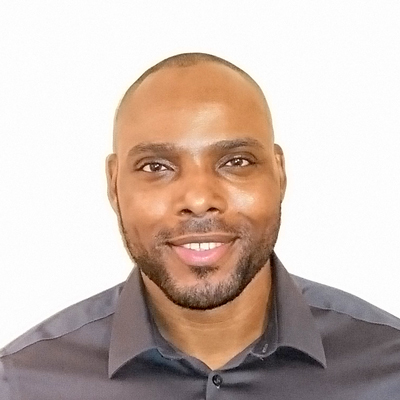 ---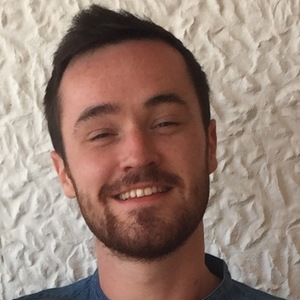 ---

---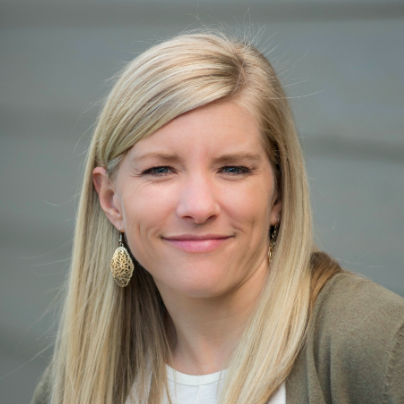 ---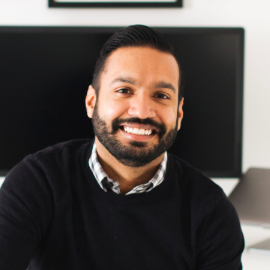 ---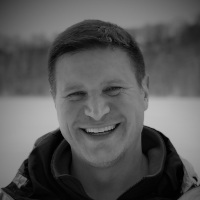 ---
---
Frequently Asked Questions (FAQs)
How do I design a website?
There are two main options when it comes to how to design a website: use a site builder such as Squarespace or Wix or use a content management system such as WordPress. Either way, you will need to sign up for hosting―included in site builder plans―choose a template, customize your site by adding your site content, configure settings, add plugins and add-ons, and publish your site. Learn more about how to design a website.
How do I get a free domain name?
Truly free domain names are generally a bad idea. Not only are they difficult to acquire, but they often include unprofessional extensions. Instead, the best way to get a free domain name is by choosing a web hosting plan that includes a free domain. Many of the top web hosting providers include domain names within their web hosting plans. Learn more about providers that offer free domains and how to connect your free domain name to your website.
How much does it cost to build a WordPress website?
While WordPress CMS is a free, open-source platform, those building a site with WordPress will incur some costs. For example, every WordPress site needs web hosting, which costs around $3 to $8 per month with providers such as Bluehost and HostGator. Other costs may include fees for premium themes ($30 to $300), premium plugins ($5 to $50 per month), and web design fees if you hire a professional web designer.
What are the best WordPress site builder plugins?
WordPress website builder plugins allow users to build their website visually using a drag-and-drop editing interface. The best website builder plugins are easy to use and affordable, if not free. These include Elementor, Visual Composer, Beaver Builder, Thrive Architect, King Composer, and Brizy. Learn more about the best WordPress website builders.
How do I build a website with Squarespace?
Building a small business website with Squarespace is easy and can be done in just five steps. First, find and select a template, register for a Squarespace account―or start your free 14-day trial―customize your template and update it with your own site content, link your domain, and publish your site. Learn more about how to build a small business website.
Bottom Line: How to Build Your Own Website
It's recommended that most small businesses learn how to build their own websites. It not only reduces costs but also gives you more control over your online presence by enabling you to build and manage your site. To create a website, start by getting web hosting and a domain name, then install a CMS such as WordPress and customize a theme. Install and activate plugins, customize your pages and appearance and, finally, publish your site.
Before you begin building a site in WordPress, you'll need a reliable and affordable web hosting plan, such as those available from Bluehost. Plans are extremely low cost, starting at just $2.95 per month, and include many extras such as a free domain name that connects to your site automatically, a free SSL certificate, and free WordPress support. Get started today.