The process of buying a house extends from saving a down payment to negotiating a contract, completing the due diligence period, and closing escrow. Understanding how to buy a house can be an extremely complex and nuanced task for a first-time—or experienced—homebuyer. To help, we compiled the basic steps plus tips from the pros.
If you're navigating the home-buying process for the first time, it can be intimidating. To ensure your interests are protected, consult with a LegalZoom professional before signing a purchase agreement. In addition to offering contract templates, LegalZoom's team of legal professionals can help you with legal document review. Click here to learn more.
Here are the 11 steps for buying a house.
1. Start Saving for a Down Payment
Prepare yourself for the purchase process by starting to save for a down payment as soon as possible. Generally, the amount of down payment is around 20% of the purchase price, but the minimum down payment requirement for a Federal Housing Administration (FHA) loan is 3.5%. For that reason, the amount you save before starting your home search will generally dictate your budget.
2. Organize Your Finances
After you decide to buy a home, take steps to organize your finances and evaluate your financial health. This involves familiarizing yourself with your credit score, compiling pay stubs, bank account and brokerage account statements, and documentation of your other assets and liabilities. In addition to informing your budget, this information will be needed when banks consider you for a loan, so it's best to evaluate your financial health as soon as possible.
Documents to compile when organizing your finances include:
Bank account statements: Bank account statements demonstrate to a loan officer how much cash you typically have on hand at any given time.
Pay stubs: Pay stubs demonstrate to an underwriter how much money you expect to earn each month and help them evaluate the size of mortgage payment you'll be comfortable making.
Tax returns: If you're self-employed and don't have W-2s to provide a bank, compile your tax returns for at least the last three years.
Documentation of brokerage accounts & other assets: In addition to evaluating your salary, mortgage underwriters need to understand your assets as a whole. Compile documentation of stocks, brokerage accounts, other real estate, and any other assets you hold.
Monthly debt service: A mortgage officer will likely calculate your monthly credit card and other bill payments based on your credit report. However, it helps to locate relevant information like credit card accounts, car payments, and student debt before applying for a mortgage.
3. Determine Your Budget
After you save for a down payment and evaluate the local real estate market, identify a budget that's both realistic and consistent with your finances. Take into consideration the cash you have on hand for an earnest money deposit after your offer is accepted, a down payment, closing costs, and any other expenses that will be based on the purchase price. Then, identify the monthly mortgage payment you can afford based on your salary and other sources of income.
When determining your budget, consider these factors:
Take-home pay after taxes: Review your paycheck and previous tax returns to determine your monthly take-home pay after taxes.
Current recurring monthly expenses: Add up your current monthly expenses like insurance premiums, car payments, grocery and fuel costs, and daycare expenses.
Monthly expenses in the new house: Calculate your anticipated expenses based on changes to your lifestyle like the elimination of rent, change in commute, and other factors.
Home ownership expenses: List the homeowners' association (HOA) fees, insurance, property taxes, maintenance, and other home-related expenses you expect to encounter as a new homeowner.
Money left after deducting expenses: Deduct your anticipated monthly expenses from your take-home pay after taxes to calculate how much you will have remaining each month. This will help you determine your highest possible monthly mortgage payment.
4. Evaluate the Market
Choosing exactly when to buy a house may not be an option for people who need to relocate for work or move on a set schedule. However, if you have some flexibility in your schedule, wait for a buyer's market where there is a large volume of homes for sale and homeowners are forced to price their properties competitively. If your area is currently more of a seller's market, choose a real estate agent who is familiar with neighborhoods that have more affordable home options.
5. Get Preapproved for a Loan
It isn't necessary to get approved for a loan before you get a house under contract. A preapproval letter also doesn't guarantee you'll be approved for a loan when you formally apply. However, a preapproval letter is a great way to demonstrate to a seller that you are serious about your purchase offer and qualified to finance the home. It can also cut down on the time needed to underwrite and increases the likelihood of finalizing your loan before the closing date.
Obtain a preapproval letter by contacting your bank's residential loan officer and determining the documentation they'll need to review your financial health. Then, provide the requested records so they can determine your cash flow and gauge how much you can afford to pay each month for mortgage, insurance, and taxes. Once the preapproval process is complete, the bank will present you with a letter stating the size of the mortgage they're willing to underwrite.
6. Choose a Real Estate Agent
You don't have to have your own agent to buy a house, but real estate professionals can offer local insights, identify homes that fit your needs, and assist with negotiations and closing. It's recommended, then, that you choose a real estate agent who is familiar with your area and specializes in the type of home you're looking for. A good agent will also be available to meet with you and work within your timeline.
If you decide to work with an agent, use Zillow to search for real estate professionals in your area. Click on "Agent Finder" in the top menu and enter your location. If you already have the name of a potential agent, and want to learn more about them, you can also enter their name in the search bar.
Important considerations when vetting an agent include:
Credentials: Choose a real estate agent who has a designation or real estate certification in an area relevant to your home wish list.
Local experience: Find an agent who has experience in the neighborhood or general area you wish to buy a home. An agent with local knowledge is more likely to have pocket listings or know when someone may be listing their home before it goes on the multiple listing service (MLS).
Market insights: A local real estate agent will be able to provide insights into your local real estate climate, including whether it is a buyer's or seller's market and whether prices are likely to go up or down.
Sphere of influence: Having a large sphere of influence enables real estate agents to identify more appropriate properties and increase the likelihood of finding a suitable home for clients.
Availability: The most experienced real estate agent in your city may not be the right agent for you if they aren't available to show you houses and represent you during negotiations. Be sure they have the flexibility to work with you on your schedule.
7. Create a Wish List & Tour Homes
After you identify your budget, shape your wish list of home features and discuss it with your agent if you have one. Make a list of must-have and aspirational features, as well as deal breakers, and share these with your agent. If you have a good agent, they will do their best to consider these factors when identifying homes to tour and open houses to attend. After you start visiting homes in person, reevaluate your wish list to see if any of your preferences have shifted.
8. Submit an Offer & Negotiate a Contract
When you find a home that fits within your budget and checks the boxes on your wish list, submit an offer with the help of your real estate agent. If you have chosen not to work with your own buyer's agent, discuss the offer with the listing agent and have them prepare the documents necessary to present the offer to the seller.
9. Open Escrow & Deposit Earnest Money
Escrow is the process where buyers and sellers deposit documents and funds with a neutral third party until contract conditions are met to protect the buyer and seller. Once the purchase agreement is signed, your agent will work with the escrow company named in the purchase agreement to create an escrow account where documents and funds are held until closing. Check out our ultimate guide for more details about the escrow process and earnest money.
10. Maximize the Due Diligence Period
The due diligence period in a real estate transaction is when parties are responsible for fulfilling contract requirements. This includes—but may not be limited to—inspections, appraisals, financing, and house repairs. Make the most of the due diligence period by scheduling inspections as soon as possible and negotiating necessary fixes. Additionally, take steps to ensure the bank has access to all of the documents it needs to finalize the mortgage terms.
The due diligence period is also a great time to identify a title company or real estate attorney to handle the closing. If a title company isn't named in the contract, your real estate agent will be able to provide recommendations. Likewise, check with your real estate agent to see if they can suggest an attorney who can handle the closing.
11. Close on Your House
The final stage of buying a house is attending a closing, which occurs after due diligence is completed. If you're financing the home, this is when the terms of the loan are finalized, and the loan proceeds are dispersed to the escrow account. This is also the stage at which ownership transfers, and the buyer becomes the homeowner.
During the closing, a buyer will sign numerous documents, including a settlement statement with closing costs, a mortgage promissory note that provides loan details, and a mortgage or deed of trust that transfers ownership to the buyer. Once the documents are signed and the loan proceeds have been deposited into the escrow account, the title company or attorney handling the transfer will record the deed to finalize the change of ownership.
5 Tips for Buying a House
Navigating how to buy a house can be an extremely nuanced and, therefore, intimidating process. To guide you through the process, we interviewed real estate and finance professionals from across the United States and compiled their favorite homebuying tips.
Here are our five favorite home buying tips from the pros.
---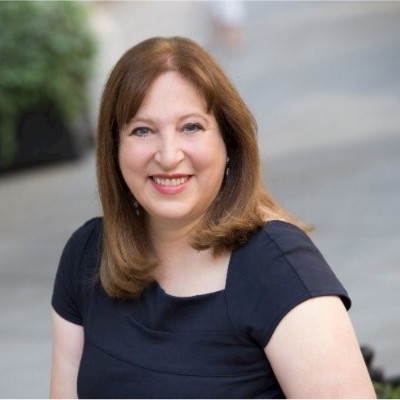 ---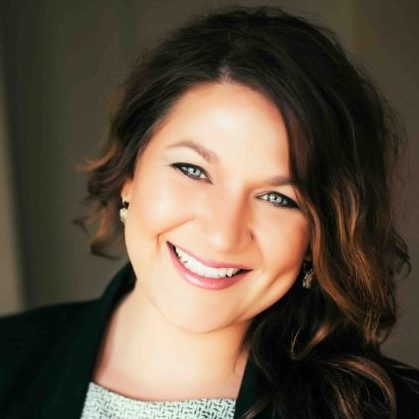 ---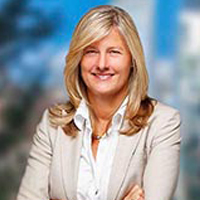 ---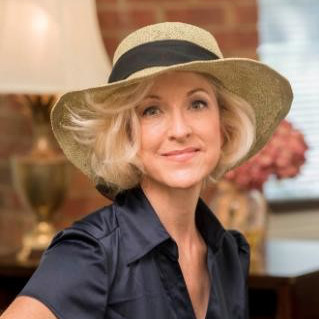 ---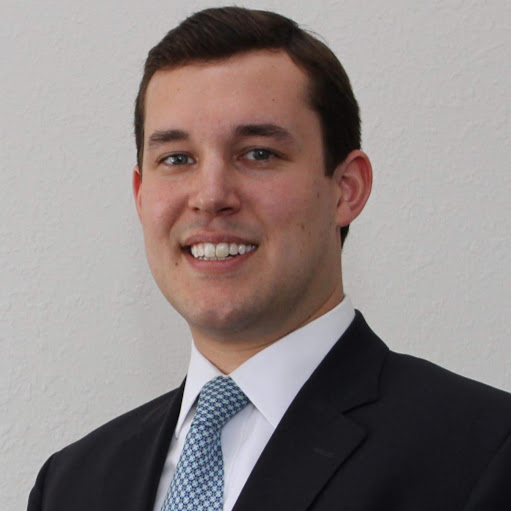 ---
Frequently Asked Questions (FAQs)
Where do I start if I want to buy a house?
If you want to buy a house, start by evaluating your home needs and saving for a down payment. You should also take steps to organize financial documents, including pay stubs, tax returns, and account statements. Determine your credit score and evaluate whether you need to improve it before applying for a mortgage. When you feel ready to start the home search, find a local real estate agent, and discuss your budget and wish list with them before looking at homes.
What kind of credit score do you need to buy a house?
The kind of credit score you need to buy a house depends on the type of mortgage. For example, conventional mortgages require a home buyer to have a credit score of 620 or higher. In contrast, Federal Housing Authority (FHA) loans generally require a score of 580 or better but may accept a score between 500 and 579.
How do you qualify for first-time homebuyer loans?
Qualifications for first-time homebuyers vary depending on the program, and some programs are open to applicants who have owned a home in the past. For example, many programs like HomePath Ready Buyer and Freddie Mac's HomeOne require that an applicant not have owned a home in three or more years. Other qualifications may include completing an online training course and using the property as a full-time residence within 60 days of closing.
How much do you have to put down on a house?
Depending on your financing, you may have to put 20% of the purchase price down on a house. Some conventional loans will require only 5% of the purchase price as a down payment, but this percentage may increase for larger purchase prices. Some programs, like those offered by the Federal Housing Authority (FHA), have a minimum 3.5% down payment while U.S. Department of Agriculture and VA loans do not require a down payment.
Bottom Line
If you plan on buying a house, start saving for a down payment and organizing your finances as early as possible. Obtain a mortgage preapproval letter from a lending institution and work with a real estate agent to identify homes that fit within your price range while addressing preferences on your wish list.
After touring homes and narrowing down your list, make an offer and negotiate a contract, perform due diligence, and close escrow. For extra help understanding contract terms, use LegalZoom's purchase agreement templates and document review services; these will help clarify complex legal language and make sure you're fully aware of all contractual obligations. Click here to learn more.