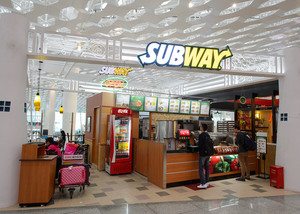 Choosing the right franchise to build your small business around is a big decision that can greatly influence your personal and financial well being. In this guide, we show you how to pick a franchise based on factors like cost, industry, skills needed and franchise policies.
As we'll discuss, while investing in a franchise can pay off big time, it also requires considerable capital to get off the ground. If you have over $50K in a retirement account, you can use that money to fund your business without paying early withdrawal penalties or taxes. you can do this with a rollover for business startups (ROBS). You can learn more here or speak with an experienced professional at Guidant.
Cost of a Franchise
If you've read any pamphlets or infosheets from Franchisors, you've probably come across the "Franchise Fee." This is a dollar amount you have to pay (usually in the thousands) just for the rights to use the franchisor's system and name. It does not include the cost of property, equipment, merchandise and corporate training.
There's a huge range of costs that make up the total initial investment. Here's a list of the most common:
Franchise Fee
Property Lease
Training and Expenses: What you need to pay for training at the corporate headquarters. You also need to factor in travel, lodging & living expenses during your visit, which is usually 1 week.
Equipment: Not only the major equipment you need to run your business, but also consider interior design, POS and security systems.
Initial Merchandise
Insurance: You may be required to purchase insurance as per the terms of your contract.
Additional Fees: Other fees I've seen on some info sheets include permits, legal and accounting services, grand opening advertising and other professional fees.
Altogether, Franchises usually require an initial investment of around $200,000, although there's huge variation depending on the type of business, the brand and the location. For a residential cleaning or remodeling services, you could pay as little as $20 to $50 thousand dollars. For a large restaurant or retail shop, it could be over $1 million. See our section below for an overview of costs by industry.
Can I Afford the Cost of a Franchise?
$200,000 is a lot of money, especially when you may not be earning a salary for another 2 or 3 years while you are getting off the ground. While there are many funding options available, here's 2 rules of thumb to figure out how much you should spend and borrow on a franchise:
Experts recommend spending no more than 15% of your own money on the initial investment. To figure out your net worth, add up your total assets (home, savings, cash, etc.) and subtract your liabilities (mortgage, car loan, personal debt). Let's say this number is $300,000. The most you should spend out-of-pocket would be $45,000.
If that number is too low, you can borrow more funds from a bank or lender. Banks typically like to see franchise buyer's come up with 25 percent of the total investment. So to figure out your total budget, take the number from before and multiply it by 4 ($45,000 x 4). Using our last example, a prospective buyer could look for franchises that cost up to $180,000.
Ongoing Franchise Fees
Another cost you need to be aware of is the "Franchise Royalty Fee," an ongoing amount you pay to the franchisor to help cover things like marketing and ongoing training. The royalty fee is typically 4 to 6 percent of your gross sales. While this won't factor into your initial investment, it's something to keep in mind as you browse for franchises.
Where to Look for Franchises? 
Research Franchise Opportunities By Cost, Location, and Industry: Here
So you have a budget in mind, now what? Today, franchise research overwhelming occurs on the internet. There's many different databases out there you can use to search for franchises, including BizBuySell, Entrepreneur.com, Franchise.org or Franchising.com. You can filter by costs, as well as other factors like industry and location.
These websites are good at giving you an initial overview of costs and policies, but you'll want to do some critical research before moving onto the next step. Check for reviews from other franchise owners by searching "<franchise name> Franchise Reviews." For smaller chains, you can also check the Better Business Bureau website to see if there's any reviews or complaints filed by owners or customers.
Should You Use a Franchise Broker?
You may have heard about franchise brokers that work as a "matchmaking service" between prospects and franchisors. While there are some reliable brokers out there, there's also a lot of scams. While we haven't researched this in-depth, we've heard a lot more bad than good. Since almost all the information you need to choose an ideal franchise is publically available on the internet, we feel it's worth saving your money and searching yourself.
Franchise Examples
Here's some examples of the costs of various popular franchises. The total initial investment includes all the main costs associated with opening the business (franchise fee, property lease, equipment, insurance, etc.) We'll also go over the types of skills needed in various industries, the average salary of a business owner and what you can expect your day-to-day job to look like.
Note: there's tons of variation in franchise cost depending on the location and type of business you open. In same cases, it can actually be cheaper than the minimum amount shown – in other cases it can be more expensive. Also note that the average annual salary is based on data of both startups and established businesses. When starting a new business, it can take a few years before you actually earn a salary.
Automotive

Food Service

Retail

Home Improvement & Lawn Care

Cleaning Services

Health & Fitness

Tax & Finance

Children's Products & Services

How to Find a Franchise That's a Good Fit
Once you've narrowed it down to a few selections, it's time to make contact with the franchise headquarters. The next step is to ask more specific questions about their policies. If there's enough information out on the web, however, you may be able to complete this step without calling or emailing.
First off, there's the basic questions you would ask of any new job: Does my personality vibe with the managers? Do we have the same communication preferences – phone, email or in-person meetings? Do we have the same motivation for running a business?
Another key aspect, however, is how much freedom you want as a business owner. Do you want to run your own promotions, choose your own suppliers or manage your own Facebook page? Or do you prefer to have this all handled for you? Some franchises are tightly regulated. You won't be able to run your own campaigns, set your own prices or change your business hours.
Others are more lax and give you these freedoms, which probably sounds ideal to those with more of an entrepreneurial spirit. For others, however, it could be a nightmare. Finding suppliers and running promotional campaigns are not easy tasks. Having this done for you lifts a major burden off your shoulders. The downside is the more rules and regulations in place, the harder it can be to follow them. And by straying too far from the operations manual, you risk penalties from the franchisor.
New Franchise or Existing Franchise?
It takes somewhere between 2 to 12 months to get a new franchise off the ground. If you want to get started faster, however, another option is to buy an existing franchise. Also known as "Franchise Resales," this process lets you skip the phases of finding a location, hiring/training staff and building a customer-base.
The downside is that it can cost a lot more than a new franchise, especially if the existing location has strong sales. If it isn't performing well, on other hand, it can be a bargain, although you need to be aware of the potentially hidden problems inhibiting their growth. We checked resale listings for Subway restaurants and found a wide range of prices; between $30k and $450k. A new Subway franchise, on the other hand, costs between $84k and $258k.
Many franchise owners enjoy starting with a clean slate – that means choosing the location, leasing new equipment and building a staff from the ground up. Doing this yourself can be exciting and a source of pride. If this doesn't make a difference to you, however, then franchise resales are worth a look. You can find them on all the top Business-For-Sale websites, including BizBuySell.com and BusinessesForSale.com.
What's Your Exit Strategy?
Do you plan to sell your business after just a few years, or do you hope to spend the rest of your working days there and potentially acquire even more locations? Future plans can make a big difference in the type of franchise you choose.
If you want to sell the business, ask about what the process is like. There's likely restrictions and fees if you want to sell before the contract period is up. If you're in it for the long haul and are interested in expanding to more locations, it's import to choose a franchise that is scalable. In general, food service businesses have more potential for growth then, say, a child's learning center. This is because there's often more demand for restaurant locations in a region than a niche business.
Bottom Line: How to Choose a Franchise
Even if you plan to sell, the franchise you choose will dominate your life for the next several years. Despite being your own boss, the rules of the operations manual will act like a manager peering over your shoulder. You need to choose a franchise that gels with your beliefs and attitudes – else it might feel like you never left your job and started a business in the first place.
Ready to fund you franchise? Have more than $50K in a retirement account? Use that money to fund your business without paying early withdrawal penalties or taxes. See if a rollover for business startups (ROBS) is right for you. Or speak with an experienced ROBS professional at Guidant.