A free website plan offers a subdomain (yoursite.wordpress.com), limited storage, and a website builder —a great starting place to test the features of a web host. Setting one up is easy; simply sign up for a free plan, select a theme, customize it, add content, and publish it.
When you're ready to sign up for a robust, full-featured hosting plan, consider Bluehost. Starting at just $2.95 a month, Bluehost gives you the tools to create a professional online presence, including a domain, 50GB of storage, five email accounts, website security, and one-click WordPress installations. Click here to get started.
Here's how to create a website free of cost in nine steps:
1. Sign Up for a Free Website Builder Plan
A free website builder plan offers a subdomain (yoursite.wix.com), website templates, an editor for designing a website, and at least 500MB storage. There are several free website builders, like WordPress, Weebly, Wix, and Google, each with their strengths. Review our top free builders list below, choose a builder, then open a free account. We will use WordPress as an example due to its popularity.
To sign up for the free WordPress.com plan, head over to WordPress.com. Click the "Start your website" button on the homepage.
On the next screen, enter your email address in the "Your email address" form field. Choose a username and password you'd like to use when signing into your website account and enter them into the "Choose a username" and "Choose a password" fields, respectively. Click the "Create your account" button.
2. Choose a Website Type & Customize Copy
Next, WordPress will ask for your preferred website type. This will allow the platform to add needed functionality to your site so you can add the content relevant to your business. Additionally, you will be asked to add a website keyword and title, which will help WordPress determine the right dummy text to include in the theme.
Select Website Type
After selecting your username and password, choose your website type. Choices include a "Blog," "Business," "Professional," and "Online store" website. A blog is designed to host articles related to your business. A business website allows you to promote business offerings and your brand. A professional website allows you to showcase a portfolio. Ecommerce sites require a paid WordPress plan, so you can ignore this. Click the one that matches your business.
Choose a Website Keyword
On the next screen, input a keyword that describes your website type or select from the ones provided. For example, "Business" website choices include "Restaurant" or "Real Estate Agent." "Blog" choices include "Travel," "People," "Photography," and "Dating." Finally, "Professional" website choices include "Writer," and "Photographer." This will be used to create custom initial copy for your website, which you can also tweak later if you change your mind later.
Once you've chosen a keyword, you can scroll down to see how it will be incorporated into the copy provided in your new WordPress template. These keywords are used by WordPress to cater your initial welcome copy to your website type. For example, if you've chosen "Digital Marketing" as a keyword for a blog, your website preview headline might say "Welcome to My New Digital Marketing Blog."
Once you're happy with the keyword you've chosen, scroll back up to the top of the screen and click the "Continue" button.
Choose a Website Title
On the next screen, choose a website title. The website title is what appears at the top of your blog and tells website visitors what they can expect from your website. It is advisable to add your business name here but you can add whatever you'd like. Know that you can edit this later if you're not positive about the title you've chosen. For now, though, input your desired title into the text box. Then, scroll down to see how it will appear on your website.
Your website title should be short (just a few words) and describe exactly what your site is about. If your site's purpose is to showcase your portfolio, for example, you can simply put your name. After all, you're showing off what you can do. In other cases, describe what a visitor stands to gain by exploring your site. Don't hesitate to get creative by using catchy words or referencing a thesaurus, but be sure to clearly define what your website offers.
Once you've chosen your website name, Scroll back to the top of the screen and click the pink "Continue" button located to the right of the text box you used to name your website.
3. Choose a Subdomain
On the next screen, choose a subdomain name. This name will make up a portion of your website address. Since this is a free account, your website address will also include "WordPress." Your subdomain will look like "yoursite.wordpress.com." For example, if you choose to add "allthingsmarketing," your subdomain will be "allthingsmarketing.wordpress.com. Use the text bar to input your preferred subdomain.
Once you've input your preferred subdomain, WordPress will tell you if that subdomain is available and, if not, offer alternatives that are available. If your preferred subdomain isn't available, you will be presented with a list of both free subdomains and paid domains. Those that are free are labeled "Free." To choose a free subdomain, simply click the "select" button to the right of it. Read our pro-tip guide on choosing a domain name if you need help.
The next screen will give you the option to upgrade to a paid WordPress plan. Instead, choose the "Start with a free site" link above the pricing tables.
You will be asked to wait a moment while WordPress sets up your site. Once set up, you will be taken to your new WordPress.com website dashboard.
4. Choose a Theme
Now that your website is set up, you can choose a website theme, then customize it. To choose a website theme, click "Design" from your dashboard's left-hand menu. Then, click "Themes" from the drop-down menu located under "Design."
From here, you can either scroll down to browse website template preview images or use the search bar to find relevant templates by keywords like "magazine," "wedding," or "blog." When you see a template you'd like to use, click on the preview image to select it.
Once you've selected a theme, you will be taken to its overview page where you can see the theme in more detail. If you want to use the theme after reviewing it in detail, click the "Activate this design" button at the top of the screen. If you're not happy with the theme you've selected, click the "← back" link to continue looking for a theme. Or, you can click "Open Live Demo" to view a live demo of the theme. Then, select the "Activate" button to apply the theme.
Once you've activated your chosen template, you will be presented with a confirmation pop-up box. Click the pink "Customize site" button to go to your new site.
5. Customize Your Site for Your Business Needs
Customizing a theme means changing elements of it—like colors and layout—sitewide to match your brand image and business needs. While the templates offered with free plans are limited, you can still make basic tweaks. WordPress offers a right-hand customization menu with design options. Different templates may have slightly different customization options but, for the most part, you can add a logo, tagline, menus, and basic widgets, as well as tweak colors.
Add Your Company Logo
To add your company logo, simply click the "Site Identity" menu from the customization menu. You will be taken to the Site Identity section. Click "Select Logo" and click "Select Files." From the popup box, select your logo from your computer files. Once it's been uploaded, click the "Publish" button and it will appear on each of your webpage headers. If you like how it looks, click "Publish" again to save the changes.
Add Your Website Title & Company Tagline
In the next section of the Site Identity menu, you can change your website title (if you changed your mind from the decisions you made in step two) and add a company tagline. Simply click on the respective text boxes and begin typing. If you would like both your site title and tagline to be displayed on your site, click the box labeled "Display Site Title and Tagline." Otherwise, you will see your uploaded logo.
Add Your Site Icon
A site icon is the image that shows in the browser tab when people visit your website; it is often referred to as a favicon. This space is an opportunity for you to earn brand recognition, so we recommend uploading your logo here just as you did above. For example, our site icon is the Fit Small Business logo and is viewable on the left-hand side of the browser tab when people visit our website.
To do so, click the "Select Site Icon" link, then click the "Media Library" tab from the pop-up box. Because you've already added it to your site, your logo will be the first image in this box. Click on it, then click "Select" to upload it to your site.
Add Navigation Menu Options
Navigation menu options add pages to your website, then lists links to those pages in the navigation menus on your site. This means you don't have to add pages, then position them under a website menu option; both are created in one step. For most themes, you can add a navigation menu at the header and footer of your website pages. To add a new navigation menu, begin by selecting "Menus" from the customization menu.
On the next screen, click the "Create New Menu" button. From there, you will be presented with a screen that allows you to name the menu you'd like to add. Type the name of your new menu in the "Menu Name" box. While WordPress's templates already have default menu options, it's important to assess what's already there and add menus that will be useful to your site visitors and business needs.
Underneath the "Menu Name" option, you will be asked to specify where you want your menu option to appear. In this theme, you can add your menu to your header, footer, or social links menu. Click the boxes where you want your menu option to appear. Then, click "Next."
Next, to make your new menu is visible, click "Add items" on the next menu screen. A new menu section will slide out to the right. Click the menu you just named.
On the right-hand side of the screen, you will see options for adding pages, posts, categories, or tags to your chosen menu. Add the menu items that you want and pages will automatically be created for them. Adding "Posts" to your menu will add posts in a specific category via a menu link. "Categories," similarly, allows you to add a link to your menu for specific post categories. "Tags" does the same, only for posts that have specific tags.
You can also reorder your menu options by clicking "Menus" from your customization menu, then clicking on any menu option. From there, you will see a full list of your menus. You can drag and drop them to reorder them. As you drag them to reorder them, your menu will automatically update to reflect the new order.
6. Add Blog Posts
Once you're happy with your customizations, start adding posts to your website blog. To add blog posts, head back to your site dashboard and click "Site" from the left-hand menu, then "Posts." You will see a list of pre-populated posts already on your site. You can click the three dots next to one of them, then click "Edit" to view it and begin adding content. Or, click "Add New Post" to start from scratch. Add your copy, featured image, and internal images.
Add Your Post Copy
After clicking "Add New Post," you will be presented with a blank post. In the "Add Title" space, add the title of your blog post. Then, below in the large text box, add the body of your blog post. As you type, a formatting menu will appear above your content. You can use that menu to adjust fonts, change font styles (add bold or italic formatting, for example), and add links within your copy.
Add a Featured Image
A featured image is the image that is presented with your post when sharing your post on social media; it's also used as the thumbnail image in blog post feeds. To add a featured image to your post, click the "Document" tab from the right-hand menu, then scroll down and click "Featured Image." From the drop-down menu, click "Set Featured Image."
From the pop-up menu, click "Add New," then select an image from your computer files. This will upload it to the image library. Once you've uploaded your image, click on it in the media library then click the "Edit" button above it. On this screen, you can add the image alt text, title, caption, and description.
The alt text is a description of the image in your own words. This is critical for search engine optimization as it aids search engines in understanding the context of your image. The title is a description of your image and aids in WordPress media search. The caption is a longer description of your image and appears below your image to give readers further information about it. The description is the text that will appear if readers click on your image and open it in a separate tab. Here, you can include as much information as you want.
Once you've added these items, click "Insert" in the bottom right-hand corner of the pop-up screen. Your image will appear below the "Feature Image" menu option.
Add Internal Blog Post Images
To add internal blog post images, click on the place within your blog post copy where you want to add an image. From the right-hand menu, click "Block." Above your blog post copy and below the title, you will see a single image icon. Click on it. Next, choose and insert an image from your files just as you did for the featured image.
Add Post Tags & Categories
Next, add the post's categories and tags. Categories are broader than tags and tell the reader the general topic the post covers. They can also be used as site navigation menus. A category might be "digital marketing" or "advertising." Tags define the post's discussion in more detail and aid in visitors' ability to search for the article by keyword on the site. If the category is "Digital Marketing," your post's tags might specify the type of digital marketing as "social media."
To add a category, click "Add new categories" under the "Categories" right-hand menu option. Then, type the category name you'd like to add to your post under the "New Category Name" field. Finally, click "Add New Category."
Next, to add your post's tags, simply type in your tag keywords into the "Add New Tag" field under the "Tag" right-hand menu option. Separate each tag with a comma. Once you click the comma button on your keyboard, each new tag will be arranged in a list of tags. To remove one, simply click the "X" next to the tag you'd like to remove.
Finally, you can either click the "Publish" button at the top of the right-hand menu of your blog post or click "Immediately" next to the "Publish" menu option under "Status and Visibility" to schedule when you want your blog post to publish using the pop-up calendar. Once published, your post will be accessible to the public.
7. Add Copy & Images to Menu Pages
In addition to adding blog posts, you can also add content to each of your website pages. For example, to add content to your "Contact Us" page, click "Pages" from your left-hand dashboard menu. Then, click your "Contact Us" page from the list of website pages.
Follow the same process you used to add content to your blog post to add content to your individual pages, including adding a title, copy, and images. Use the right-hand menu to add a feature image.
To format your pages, click the plus sign directly beneath your title and click on the options to add blocks like buttons, galleries, columns, and separators. Once you've added a block, use the right-hand menu to customize it with your brand's colors, fonts, and other options relevant to the block you've added. When you have finished adding content to a page, click "Update" to publish the new content.
8. Add Widgets
Website widgets allow you to add content and functionality to specific areas of a website. For example, a gallery widget would allow you to upload a series of images to display as a photo gallery on your website. A map widget might add an overview image of your city, then allows you to specify where your business is located on the map. To add widgets, navigate to "Customization" from your dashboard, then select the widgets you want and their locations.
First, locate your customization menu by clicking "Design," then "Customization" from your dashboard. In the customization menu, click "Widgets." Different themes will allow you to add widgets to different parts of your website. In this next menu screen, you will see a list of locations where you can add widgets to your site. For this theme, it has a "Footer" option.
Click the location where you want your new widgets to appear, then the "Add a widget" button. A long list of available widgets will appear in a pop-up menu. Click on the widgets you'd like to add to your website. Then, follow the prompts to add your own content to each widget.
9. Launch Your Site
Now that you've customized your free WordPress website and added all your content, it's time to publish your site. Along the top of your website, there should be a banner that says "Your site hasn't launched yet. Only you can see it until it is launched." On the right-hand side of that banner, there will be a button labeled "Launch." When you're ready for your site to be accessible by the public, click the "Launch" button.
To confirm your site has launched, type your website subdomain into your web browser bar, then press enter. You should be taken to your public website's homepage.
Who a Free WordPress Website is Right For
While a free website is good for testing a new concept, it comes with limited customization options and storage. It also lacks functionality and features; for example, it doesn't include ecommerce or search engine optimization (SEO) tools. You can also only use a subdomain (yoursite.wordpress.com) that includes the builder's name alongside your business name. As such, they aren't suitable for those needing a credible and professional small business website.
Instead, if a free website is to be used by a small business, it should be used as exploratory only. For example, a business might use a free website plan to test out a new website builder and decide if it will meet their business's design or ease-of-use needs. Or, a business may test a new website design by first creating it using a free plan, then applying the final design to a professional website under a custom domain.
Top 4 Free Website Builders & Hosts 2019
A website builder offers website themes, tools for customizing a website theme and adding website content, and a basic dashboard for site management. A free builder also offers a subdomain that serves as a website address for people to access the website's content. We reviewed 15-plus free website builders to find the top four based on features, customization options, use cases, ease of use, and website builder reviews.
Here are the top four free website builders for small businesses:
WordPress: Best Free Website Builder for Small Businesses

WordPress.com is a free website builder that stands out by offering ample storage and tools for running a blog, including a generous 3GB of storage, basic customization options, analytics tools (to track page views and viewer demographics), dozens of professionally designed free themes, spam and malware protection, features to boost website speed, and a subdomain so visitors can access your site. Click here to get started with WordPress.
Wix: Best Free Website Builder for Creatives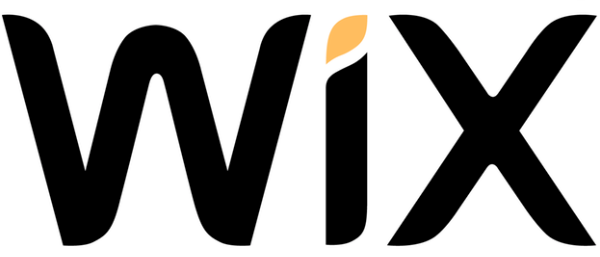 Wix is a free drag-and-drop site builder with paid plans available. It stands out by offering greater customization capabilities than providers like Google Sites. You can choose from hundreds of free themes or start with a blank canvas and design a site from scratch. It also offers a library of images, clip art, and icons you can use for free. Free plans come with 500MB of storage and an SSL certificate, but also feature Wix ads. Click here to get started with Wix.
Weebly: Best for Ecommerce Sites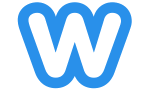 Weebly is a drag-and-drop website builder with both free and paid plans. The free plan offers an SSL certificate for website security, 500MB of storage, a Weebly subdomain, lead capture and contact forms, and basic search engine optimization features. It stands out by offering the option to list products for sale and integrate PayPal into the free site interface to create a free basic ecommerce site. However, it also includes Weebly ads. Click here to get started with Weebly.
Google Sites: Best for Internal Business Team Websites

Google Sites is a free builder with unlimited storage and files, and the ability to connect a custom domain. With limited themes and functionality, however, it isn't a good option for public business sites. Instead, it is useful for publishing Google documents like Google Docs. As such, it's best for businesses needing one place for employees to access company checklists, spreadsheets, calendars, and presentations. Click here to get started with Google Sites.
Pros & Cons of a Free Website for Small Businesses
Because free websites are basic, they require very little time and effort to set up and design.
However, they also have very limited functionality, features, and customization capabilities, often making them not a great option for small businesses looking to create a professional online presence.
Pros of a Free Website
Here are three pros of free websites for small businesses:
No Cost
Paid websites come with a lot of expenses, including hosting, domain, and premium theme costs. Free websites offer a free subdomain, free website storage, free website template or theme options, and a free website builder. There are no upfront or hidden costs to creating your website using a free website builder plan.
Easy to Set Up
Free websites only offer a few website themes or templates and very limited customization capabilities beyond adding your own copy and images. Fewer decisions to make when designing your site means it is very easy to set up.
Super-fast Design
Because free website plans come with limited ability to customize the site, the website design process is very fast. On average, you can expect to spend about an hour designing your site and adding initial content.
Cons of a Free Website
Here are four cons of free websites for small businesses:
Using a Subdomain Instead of a Unique Domain
Subdomains include the brand name of the website builder that offers it. For example, a WordPress subdomain might look like yoursite.wordpress.com, while a Wix subdomain might look like yoursite.wix.com. By adding another company's name to your website address, you dilute your brand.
Advertisements on Your Site
Website builders offer a free website in exchange for the ability to advertise on your site. Some do so by placing an ad in link form in the footer of your website, while others place advertisements as banners within you've published on your site, thereby distracting from your brand message.
Limited Business Functionality & Customization Options
Many website builders offer a free site so you can try their builder but keep advanced functionality options—like the ability to use premium themes or templates, sell products on your site, or create highly customized sites—for their paying customers. You must upgrade to access these features.
Limited Storage
Most website builders offer very low storage limits in their free plans, ranging from 500MB to 3GB. Those that offer unlimited storage—like Google Sites—don't offer enough functionality to create a public site.
Frequently Asked Questions (FAQ)
What is the best free website builder?
The best free website builders include some website storage, themes or templates, a few customization options, a drag-and-drop or easy-to-use design tool, and a subdomain to use as a free website address. Based on these criteria, the most popular and widely used free website builder is WordPress.
WordPress.com's free plan offers a generous 3GB of website storage, hundreds of website themes to choose from, and an easy-to-use set of website design tools and selection of widgets for adding content and website functionality, and for customizing website themes.
What are the best free WordPress themes?
The best free WordPress themes offer a clean and attractive design and basic customization options. Based on reviews, the best free WordPress themes are Libretto, Lovecraft, Baskerville, Shoreditch, Pictorico, and TheFour. You can access these themes by signing up for a free WordPress website, then selecting "Themes" from your dashboard menu and searching for them using the theme directory search bar.
Is a WordPress website free?
WordPress.com offers a free website plan that comes with 3GB of storage, a large selection of website themes, a subdomain, a customization menu, basic website analytics, and a dashboard for managing your site's design and publishing process. However, with paid plans starting at just $4 a month, it's recommended that you upgrade to add functionality and features like premium themes, a website store, more storage, and a proprietary domain name.
Is a Wix website free?
Wix does offer a free website plan which comes with 500MB of storage, a drag-and-drop website builder, a subdomain, website templates, and an SSL certificate. However, for more storage or advanced functionality, including your own domain, the removal of Wix ads, more storage, and an advanced ecommerce store, you must upgrade to one of their paid plans. Paid plans start at $8.50 per month.
Bottom Line – Create a Website Free of Cost
A free website plan like those offered by WordPress, Weebly, and Wix include basic tools for creating and launching a small website. Features include a 500MB to 3GB of storage, a subdomain, a website builder with limited customization options, and some themes. To create a free website, first sign up for a free site plan, then choose a website template and subdomain. Next, add your website title, tagline, navigation menu options, and content. Finally, publish it.
For a website with greater functionality and customization features and a domain that doesn't dilute your brand, consider upgrading your free plan to a paid plan. For just $2.95 a month, Bluehost offers 50GB of storage, the ability to install premium WordPress themes, website security, one-click WordPress installations, a free domain, and five business email accounts. Click here to get started with Bluehost.