A virtual tour is a video-based property walkthrough created by stitching together static images. This allows prospective buyers to see property features in detail without having to be on-site. To create your own, acquire an appropriate camera, outline shots, prepare rooms to be photographed, take the photos, and create your virtual tour with specialized software.
While valuable to many agents, virtual tours can be time-consuming and expensive to create. Fortunately, Homejab gives agents an affordable, streamlined way to make a virtual tour—cutting out the costs for a camera, software, and editing. Plus, it's available in all 50 states. Get your free photo shoot quote from Homejab's website and see examples of virtual tours.
How Virtual Tours Work
There are two types of virtual tours, both great real estate marketing strategies: 3D virtual tours and interactive 360-degree virtual tours. A 3D virtual tour allows users to experience a property through still shots electronically stitched together into a streaming video. A 360-degree virtual tour takes panoramic images that allow visitors to see what it would be like to stand in a room, including the ability to turn around. Both require photographers to use proprietary software to turn static images into tours.
To create a 3D virtual tour, a photographer takes static photos of the interior or exterior of a proprietary, then "stitches" them together using special software to create a video walkthrough. Because this type of virtual tour is comprised of several static images attached together, the flow is not as fluid and the user experience not as rich when compared to a 360-degree tour. Although users can stop or back up to see details, the 3D virtual tour doesn't allow users to interact with scenes or photos. One great option for creating a this type of tour is to use Zillow's 3D Tour feature.
The 360-degree virtual tour requires a special camera that a photographer sets up in the center of a room or area. Once activated, the camera rotates to take a 360-degree photo of its surroundings. Each photo is then uploaded to special software, which allows tour creators to add interactive elements. For example, many 360-degree tours give viewers the option to look in any direction using their mouse, zoom in on certain details, and simulate walking through a property.
While both 3D and 360-degree virtual tours can be an effective way of showcasing the features of a property, 3D tours are less expensive and easier to create; photographs can be taken by anyone with a high-definition camera. Meanwhile, 360-degree virtual tours are more expensive and might take hours to shoot but offer a much richer user experience. This is most beneficial when showcasing dramatic or luxurious property features included as part of an upscale real estate listing marketing plan.
Virtual Tour Costs
Some virtual tour software solutions offer a monthly subscription that starts at $13 to $69/month. Do-it-yourself (DIY) virtual tour software costs about $200. Additionally, you can buy a top-of-the-line, high-definition, single-lens reflex (HDSLR) camera or 360-degree camera for $500 to $4,000―depending on the type of camera―or rent a camera for significantly less.
How to Create a Virtual Tour in 8 Steps
The benefits of allowing buyers to walk through a property virtually are an increase in warm leads because potential buyers have already "seen" the house and, as a result, faster movement through the sales funnel. To create your own virtual tour, find the right equipment and software, map out your shots, position the camera, take your pictures, and upload your images to virtual tour software.
Here are the eight steps for how to make a virtual tour for real estate.
1. Find the Right Equipment & Software
Start by gathering the right equipment and software for your real estate virtual tour. Although it might seem daunting, start by selecting virtual tour software and renting/buying an HDSLR or 360-degree camera.
As you consider virtual tour software, favor options that are easy to use, and allow you to sign up to test the features. Also, if tagging a tour by location or social sharing are important, pick a virtual tour software with these features. Once you find a virtual tour software you want to use, consider your 360-degree or HDSLR camera.
Buy or rent a 360-degree or HDSLR camera if you want to provide virtual tours for your buyers on a regular basis. Review the top 360-degree cameras on the market; compare prices, resolution depth (higher is better), stabilizer options to preclude blurry photos, battery life, and remote operation. Purchase or rent a camera that gives you the features you need without much excess functionality. Too many options, buttons, or settings can complicate photo shoots.
2. Create a Room List of Images & Shots
Make a list of every room in the house that you want in your virtual tour. Walk through every room. Pretend you are the camera and think about the best place to stand to highlight the features of that room. When you find a good spot in each room, make a note of where that spot is next to the name of the room on the list. This will be your list of shots for your virtual tour.
3. Prepare the Room & Camera for the Shot
Now that you know where you will set the camera, you need to position it to get the clearest shots and remove obstacles that obstruct the lens. To prepare the camera, level the tripod to make sure the camera is steady, clear away obstructions, and test remote operation of your equipment. Be sure that there is enough lighting to make the features of the room stand out.
Level the Tripod
You need to make sure that your tripod is level to ensure images are uniform; this applies to both static and 360-degree (panoramic) photos. If your tripod comes with a built-in bubble level, then make sure that the bubble is in the middle of the level. For photographers without a built-in level, stop by the hardware store and purchase a small pocket-sized level for about $5. Place the level on the tripod and adjust the legs until the bubble is centered between the level lines.
Clear Obstructions & Clutter
When the tripod is leveled, look around the camera in all directions. Remove anything that stands in the way of the lens, ensuring a clear view of the entire room. Also, take anything out of the room that might make it seem messy or obscure high-value features. The clearer the view, the higher quality the final tour will be.
4. Take Test Shots
You should test each of the shots on your image list to make sure that you are highlighting the features you want buyers to see. Take a test shot in the room and look at it. If the sun is in the wrong place or the room looks too dark, make adjustments to compensate. If you notice that the camera is spotlighting something you do not want, then move the camera or adjust the items in the room accordingly.
Take a few photos to make sure you are getting the shots you want. Review the pictures and adjust your remote settings to compensate for any timing delays. Also, be sure to keep an eye on any mirrors, glass, or windows to make sure you do not appear as a reflection in the pictures. If you do, pick a different place to stand as you operate the camera remotely.
5. Take All Photos in Image List
Once you get the camera settings correct, you are ready to move through each room on your image list to take pictures. Move from room to room, set up the camera, and take pictures. Check each image on the camera screen before moving the camera. Adjust the room and retake images as needed before moving on to the next room. It's better to have too many photos than too few.
6. Create Your Virtual Tour
Now that you have all of your images, it is time to create your virtual tour using the software you decided upon in the first step. Make a virtual tour by uploading your images to the software and adding extra features like transitioning between screens, clickable hotspots, mouse movements, audio voiceover, and music.
Upload Images to Software
Upload your images into the software program. When prompted by the software wizard, go through the steps of adding static or panoramic images by browsing to the place on your computer where the images are located. The software will stitch static images together for 3D virtual tours and assemble the panoramic photos―usually categorizing by room―for 360-degree tours. The software will ask you to add extra features in the next step.
Add Extra Features
In most virtual tour software, you can add features to enhance the buyer's experience. These can include an audio description, clickable spots, music, or text. Depending on your software choice, click on settings or the edit button to get a choice of extra features to add to your virtual tour. If you have included panoramic images―instead of still images―users will be able to zoom or change directions automatically with their mouse when the virtual tour is complete.
7. Share Your Virtual Tour
Once you finish your virtual tour, your chosen software will provide a link to the tour, stored in the cloud, or code that allows you to embed the tour on websites or social media accounts. While you can place the tour on most digital assets, it's recommended that you at least add the virtual tour to your website and send traffic to it via paid advertising from Google or Facebook. You can also use a video email program like BombBomb to send your virtual tour to leads.
8. Edit Images for Updated Virtual Tours
Although your virtual tour cannot be edited once compiled, the 3D and 360-degree images can be edited, and a new virtual tour created. While you can always take new images, you can also use an online photo-editing solution like BoxBrownie to edit out features of existing images for $4 per photo. Editing services can add virtual furniture, correct lighting, straighten fixtures, and update landscaping.
6 Software Options for Making a Virtual Tour
Picking the best virtual tour software is critical. Not only will it allow you to add specific features to your tours, but it will dictate what kind of hardware you need to create them. Most virtual tour production software can create a walkthrough experience and add music, links, and text. The best ones, however, also have easy-to-use tour creation wizards.
Here are six software options for creating a virtual tour:
For more information on virtual tour software and services, check out our full list of virtual staging software reviews.
5 Top Tips for Creating a Breathtaking Virtual Tour
A good virtual tour can help buyers see the value in a property and build a connection with the home. However, it can be hard to make the most of a video virtual tour platform and give viewers the actual feeling of touring the home. With this in mind, we tapped five of the top industry professionals for their best tips on virtual home tour creation.
Here are five top tips from real estate virtual tour pros.
---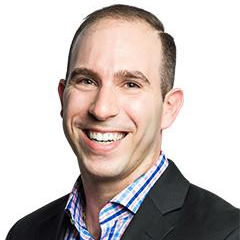 ---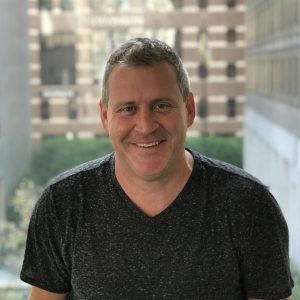 ---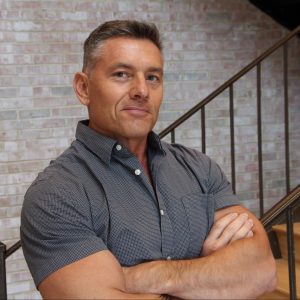 ---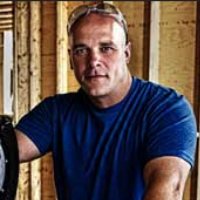 ---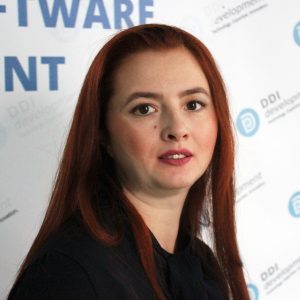 ---
Frequently Asked Questions (FAQs)
Can you edit or stage a virtual tour?
You can use a virtual tour editing and staging software solution like BoxBrownie to remove clutter, add aesthetics elements, and fix lighting issues in 360-degree images. For 3D tours, you can edit static images with photo-editing software before uploading into virtual tour software.
How much does a panoramic camera cost?
Although a panoramic camera might sound expensive, you can get a reliable one for $250. Some cameras with advanced features can cost more than $3,300, so it is important to understand the features you need and think about how often you will use this camera to create virtual tours.
Can you send virtual tours through email or SMS texts?
Yes, you can send virtual tours to clients through email or short message service (SMS) video texts using a marketing service like BombBomb. In fact, you can send out your virtual tours on multiple channels, including email, text messaging, and social networks—just use your tour software's provided link or embed code to add it to relevant digital marketing materials.
Bottom Line―How to Make a Virtual Tour
A virtual tour gives potential buyers the ability to simulate a property walkthrough remotely and share the experience with others. To create a virtual tour, an agent needs to get the right equipment, create an image list, set up a camera, shoot images, and upload those images into tour-making software. Virtual tours are best for agents who want to highlight the high-end elements of a home, or who have remote clients who are unable to attend on-site showings.
Real estate agents often forego the opportunity to turn images into virtual tours because of the expense or the complexity of the tour creation process. Homejab, however, can make it easy and cost-effective for agents to harness the power of 3D and 360-degree virtual tours by scheduling a professional photo shoot and handling tour creation and editing in-house. Learn more about Homejab and get a free price quote for your property via their website.