It's totally possible to design and launch web banner ads without the assistance of marketing agencies. To design and launch your web banner, start by establishing your campaign goal, then choose your ad platform, ad placement, and ad size. Create your web banner using a customizable web banner template, then create a new display ad campaign in your ad platform of choice, input all campaign settings, upload your web banner, and launch your campaign.
Here's how to design and launch a web banner campaign on Google or other ad platforms in five steps:
1. Establish Your Campaign Goal
The first step is to establish your campaign goal. This is the foundation of your entire banner ad campaign and will influence which ad platform, ad placement, and web banner size you choose, as well as your ad messaging and call to action (CTA). The most common web banner campaign goals are building brand awareness, generating leads, and increasing sales. Ask yourself what you are ultimately looking to achieve with your banner ad to find your campaign goal.
2. Choose an Ad Platform
After determining your campaign goal, choose which ad platform you want to advertise on. The main display advertising platforms include the Google Display Network, Microsoft Audience Ads, Facebook Display Ads, and Amazon Advertising. If you aren't sure which platform to use, familiarize yourself with each before choosing the right one.
Here are the four leading display advertising platforms:
While Google is the most commonly used display network, Microsoft Audience Ads generally enjoy a lower cost-per-click (CPC). Facebook banner ads, on the other hand, are a good choice for businesses with attractive products or services that people want but do not need—such as trendy clothes. Lastly, Amazon ads are best for product campaigns, so it's best for online retailers. Given these characteristics, choose the platform that best meets your needs.
3. Choose Ad Placement & Banner Size
Based on the ad platform you chose, decide on the ad placement and banner size. Each ad platform will offer different ad placements and banner size options. However, there are universal web banner options. These include placement on the right-hand sidebar, the header, the footer, or within the body of a website. While the ad placement decision is based on aesthetics, different ad placements often have different costs and click-through rates.
For example, a horizontal banner ad below the website header gets more clicks than a banner above the footer. This is because people are guaranteed to see a banner that is high up on a webpage, but not every web visitor scrolls to the bottom of a webpage. Therefore, a footer banner ad is less likely to be seen.
Common Web Banner Sizes by Ad Platform
For web banner options and sizes, please select your ad platform using the drop-down below:
4. Design Your Banner Ad
Now that you have chosen an ad platform, ad placement, and ad size, you can begin creating and designing it. One of the most affordable ways to have your banner professionally designed is with Fiverr, which can cost as little as $5. Alternatively, you can design your own banner ad for free using Canva.
To create your own banner ad (without any graphic design experience), go to Canva.com and click the "Create a Design" button from the center of the homepage. Click "Ads" and select the ad type that corresponds with the size of your desired ad. For example, the "Leaderboard Ad" size is 728×90 pixels, a common size for standard web banners. From there, browse and select a template, then begin customizing it before finally downloading it.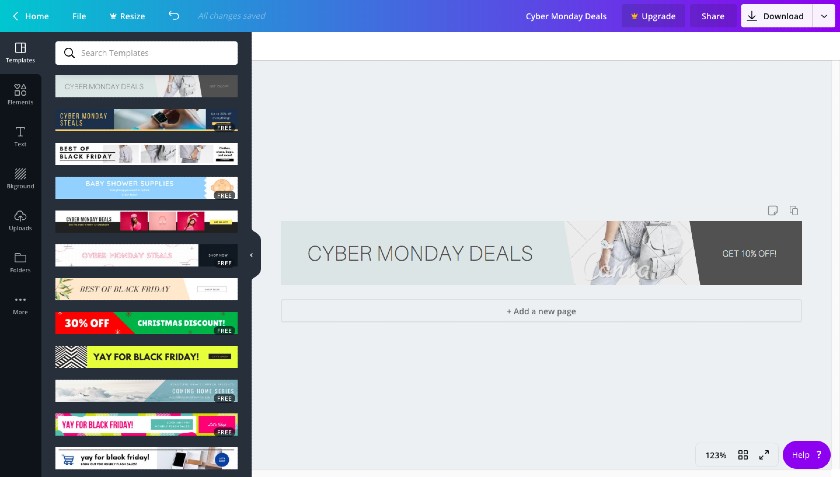 5. Set Up Your Banner Ad Campaign
The final step is to create your display ad campaign, where you will upload and use your web banner. To create a display ad campaign, go to the ad platform of your choice and create a new ad campaign. Complete all-new campaign creation prompts—including ad settings, targeting, and budget—and submit your ad for approval. We will use Google Ads as the example in this step as it is a popular display advertising platform.
Use the slider below for step-by-step instructions on how to set up a Google display ad campaign: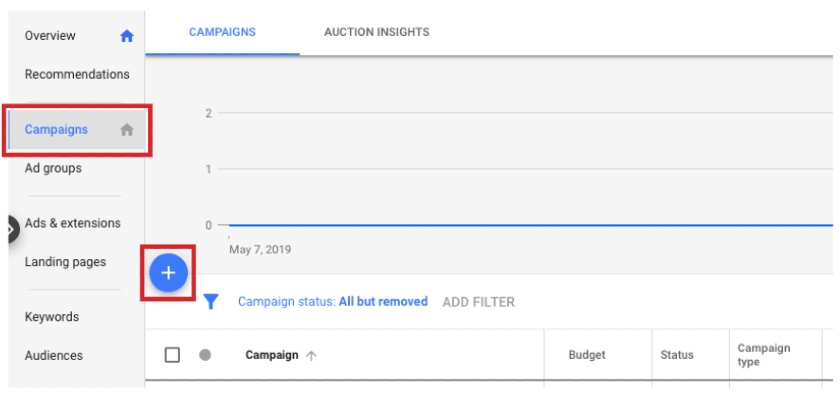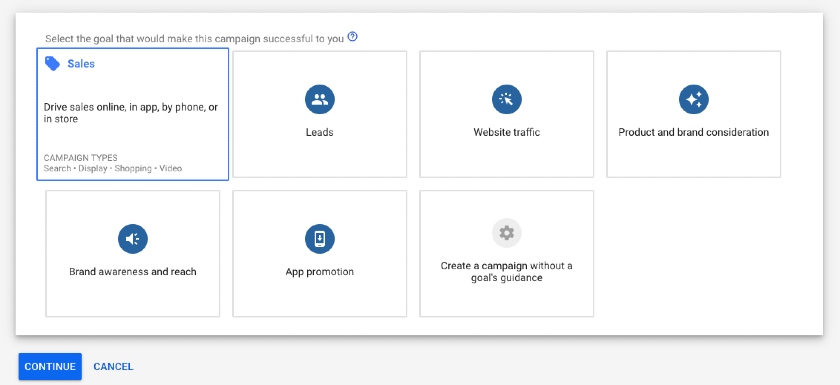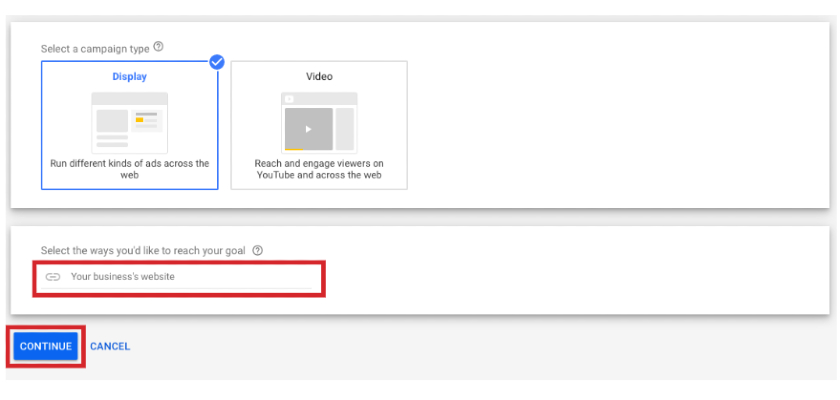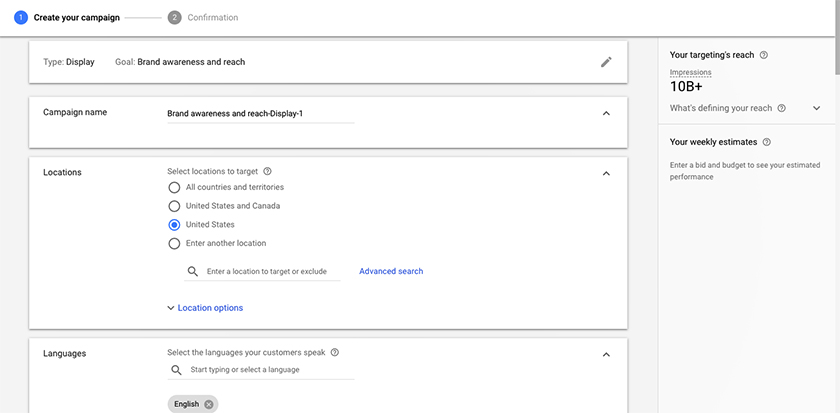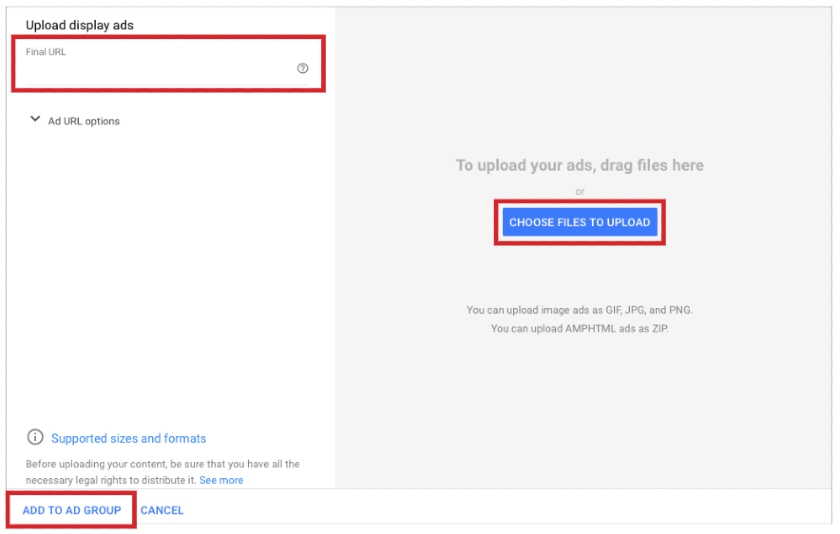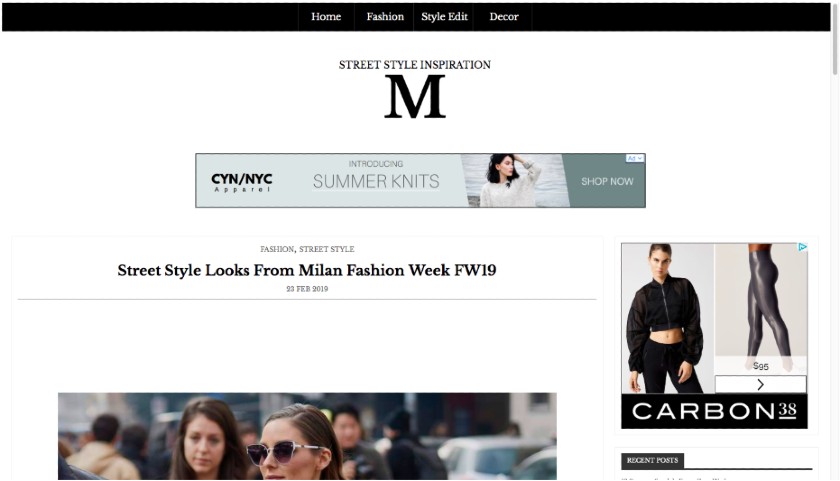 Keep in mind that you can also create display ads on Microsoft and Facebook. If you're interested in launching banner ads on those platforms, visit their websites to learn more and set up an account.
Bottom Line
Web banners (aka banner ads or display ads) are images or video-based digital advertisements on sites, such as blogs. They're considered to be an affordable pay-per-click (PPC) advertising channel with average CPCs of around $1.39. Businesses looking for a low-cost way to build brand awareness online or begin affordable marketing campaigns should consider web banner ads.
Of course, for a display ad to be effective, it needs to be designed well. The best ads are typically created by the experts, who design high-quality web banners that are eye-catching, leading to a higher return on ad spend. See how affordable it is to find a professional graphic designer for rates as low as $5 on Fiverr.
You Might Also Like…
For image or video-based ads, but with more control over where they're displayed, try Facebook advertising.
Still not sure which PPC marketing channel is best for you? Check out Facebook Ads vs Google Ads for more information.
If you're looking to reach a large number of people with an image-based ad, consider using billboard advertising.