An XML (extensible markup language) sitemap will help boost SEO and help your site get found in search, but if you're like most, you may be wondering how to create one. As technical as it sounds, the good news is that it's surprisingly easy to create and submit an XML sitemap. While site builders, such as Squarespace, automatically generate XML sitemaps, if you're using WordPress you'll need to create one.
To do this, install and activate a free sitemap plugin for WordPress. Then, you can use the plugin to generate your XML sitemap, which you can copy and paste to the Google Search Console so that Google can easily crawl your site.
What Is an XML Sitemap?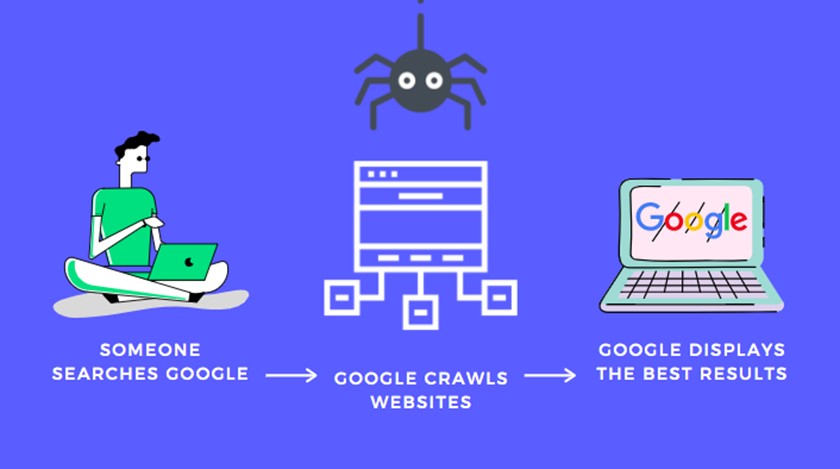 An XML (extensible markup language) sitemap is a text file that tells search engines all of the URLs a site consists of. Since search engines, such as Google, look at URLs when determining what a site is about and if it's a good search result, a sitemap helps search engines crawl and better understand your site. In short, an XML sitemap makes it easy for search engines to crawl your site, which can help your site rank higher in search for relative keywords.
In the beginning stages of building your website? Skip over to this article get all the information you need on building your small business website.
How to Create an XML Sitemap for WordPress in 3 Steps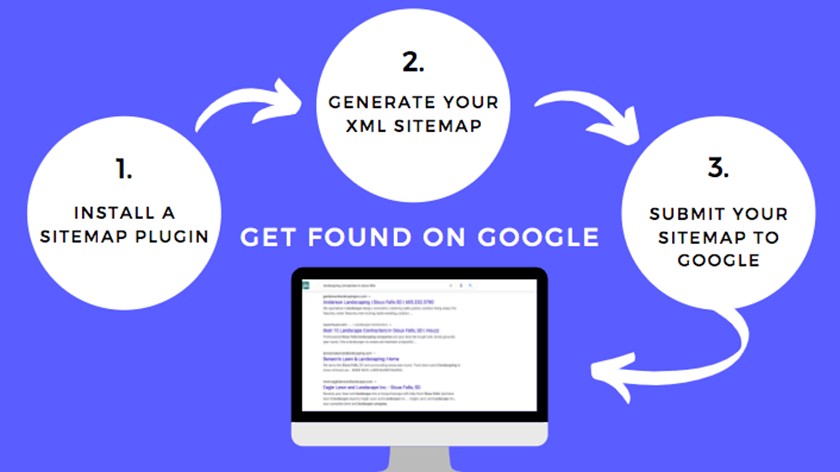 It's surprisingly simple to create an XML sitemap for WordPress. The easiest and fastest way is to use a free sitemap plugin, such as Yoast SEO or Google XML Sitemaps. Use your chosen plugin to generate an XML sitemap, and then go to your Google Search Console account and submit your sitemap (e.g., 'sitemap_index.xml') under "Add a new sitemap."
Wondering how to get an XML sitemap for a site built with a site builder such as Squarespace or Wix? These content management system (CMS) platforms automatically build a sitemap for you, so navigate to your CMS provider to retrieve your sitemap URL, and then jump to step #3 to submit it to Google.
1. Install a Sitemap Plugin
Shortcut: Plugins > Search and Find Yoast SEO > Install > Activate
The easiest way to create an XML sitemap is by using a sitemap plugin. There are a number of plugins available that will generate a sitemap for you, from search engine optimization (SEO) plugins that do everything from analyze WordPress posts to generate a sitemap (such as Yoast SEO and All in One SEO Pack) to sitemap generation only (such as Google XML Sitemaps plugin).
Here are the top sitemap plugins:
Yoast SEO
Google XML Sitemaps
All in One SEO Pack
Yoast SEO is the most versatile of the plugins and it's one that you're likely already using for search engine optimization purposes. For that reason, we'll use Yoast SEO as our example, but the steps are more or less the same regardless of which sitemap plugin you choose.
2. Generate Your XML Sitemap
Shortcut: SEO tab > General > Features > Sitemaps > On > click "?" icon > select "see the XML sitemap"
From the WordPress dashboard, navigate to the "SEO" tab from the left-hand menu. Then, click the "Features" tab from the horizontal menu at the top, and find the XML sitemaps section. Make sure "On" is selected, and click the "?" icon to open your options and select "see the XML sitemap." On the following page, you will see a list of your site's URLs.
3. Submit Your XML Sitemap Using the Google Search Console
Next, head over to the Google Search Console to submit your sitemap to Google. Log in to your account, or create an account if you don't already have one. From the left-hand menu, click the "Search Property" to open the drop-down menu. If you have already registered your site, select it from the list. If not, click the "+ Add Property" option from the drop-down menu.
Shortcut: Google Search Console > Sitemaps > Add new sitemap > Paste "sitemap_index.xml" to "Add a new sitemap" > Submit
After selecting your website or property, find and click "Sitemaps" from the left-hand vertical menu under the "Index" section. On the following screen, delete any old sitemaps.
To add your new sitemap, enter "sitemap_index.xml" in the "Enter sitemap URL" text box and click the "Submit" button to the right.
After clicking submit, you will get a pop-up notifying you that your XML sitemap has been submitted to Google successfully. Note that it can take some time (usually about a day) for Google to fetch your sitemap. In the meantime, the status may say "Pending" or "Couldn't fetch."
More Ways to Help Your Site Get Found Online
Creating and submitting an XML sitemap to Google is just one of the many ways to help your website get found on the web. To help boost your site's search and general online visibility, it's worth taking further actions, such as creating a Google My Business account, listing your business in online directories, using social, designing your website for SEO, or even using pay-per-click (PPC) ads. In other words, the more places your website is online, the more it will be found online.
Here are a few other ways to help get your website found online:
Create a Google My Business account
List your business on all relevant directories
Create social media profiles for your business
Use content marketing (e.g., write for SEO with keywords, alt images, meta tags, and so on)
Rank quickly with PPC advertising campaigns
There are a number of ways to help your site gain visibility online. To learn more, get the complete list of website marketing strategies.
Frequently Asked Questions (FAQs)
How do I create a sitemap for Squarespace?
You don't actually have to create a sitemap if you have a site built with Squarespace. This is because all Squarespace sites come with an XML sitemap, which includes all of your web pages (URLs) and image metadata. It's in the format of yoursquarespacesite.com/sitemap.xml, so when you submit your sitemap to the Google Search Console, you simply add the slug .sitemap.xml. For more information, refer to Squarespace.
How often should I submit my sitemap to Google?
You only need to submit your sitemap to the Google Search Console once. This is because your sitemap will automatically update as you update the pages on your site. Of course, if you move your website to a new content management system (CMS), then you will need to update your sitemap with Google as the sitemap format can vary by provider. Learn more about the basics of a website.