An XML (extensible markup language) sitemap boosts search engine optimization (SEO) to help your website get found in search. The good news is that learning how to create an XML sitemap and submit it to Google is easy. Site builders like Squarespace and Wix automatically generate XML sitemaps, but if you're using WordPress, you can create one in no time by installing a plugin like Yoast SEO and using it to generate an XML sitemap.
Use the drop-down below for step-by-step instructions on how to create an XML sitemap based on which CMS you're using.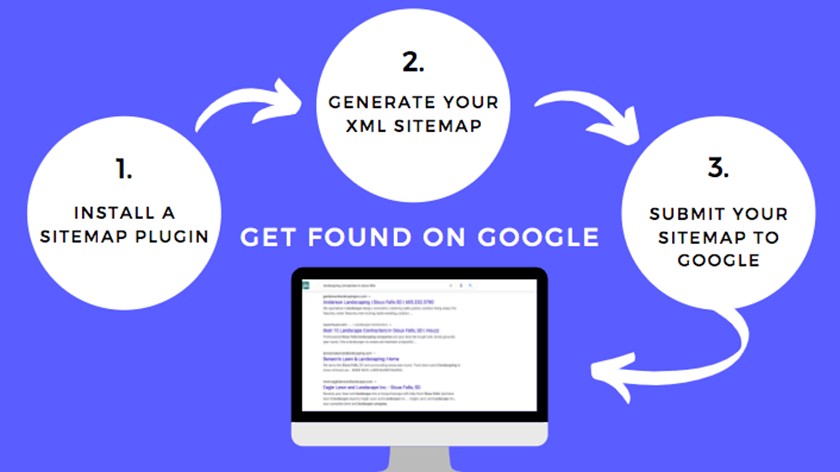 It's surprisingly simple to create an XML sitemap for WordPress. The easiest and fastest way is to use a free sitemap plugin, such as Yoast SEO or Google XML Sitemaps. Use your chosen plugin to generate an XML sitemap, and then go to your site's Google Search Console account and submit your sitemap (e.g., "sitemap_index.xml") under "Add a new sitemap."
Wondering how to get an XML sitemap for a website built with a site builder such as Squarespace or Wix? These content management system (CMS) platforms automatically build a sitemap for you, so simply navigate to your CMS provider to retrieve your sitemap URL, and then jump to step #3 to submit it to Google.
1. Install a Sitemap Plugin
Shortcut: Plugins > Search and Find Yoast SEO > Install > Activate
The easiest way to create an XML sitemap is by using a sitemap plugin. There are a number of WordPress plugins that will generate a sitemap for you. For example, there are search optimization plugins like Yoast SEO and All in One SEO Pack that provide a range of SEO assistance (including generating an XML sitemap). There are also plugins that only generate sitemaps, like the Google XML Sitemaps plugin.
Here are the top WordPress sitemap plugins:
Yoast SEO
Google XML Sitemaps
All in One SEO Pack
Yoast SEO is the most versatile of the WordPress plugins and it's one that you're likely already using for search engine optimization purposes. For that reason, we'll use Yoast SEO as our example, but the steps are more or less the same regardless of which sitemap plugin you choose.
2. Generate Your XML Sitemap
Shortcut: SEO tab > General > Features > Sitemaps > On > click "?" icon > select "see the XML sitemap"
From the WordPress dashboard, navigate to the "SEO" tab in the left-hand menu. Then, click the "Features" tab from the horizontal menu at the top, and find the XML sitemaps section. Make sure "On" is selected, click the "?" icon to open your options, and select "see the XML sitemap." On the following page, you will see a list of your website's URLs.
3. Submit Your XML Sitemap Using the Google Search Console
Next, head over to the Google Search Console to submit your sitemap to Google. Log in to your account (or create an account if you don't already have one). From the left-hand menu, click the "Search Property" to open the drop-down menu. If you have already registered your site, select it from the list. If not, click the "+ Add Property" option from the drop-down menu.
Shortcut: Google Search Console > Sitemaps > Add new sitemap > Paste "sitemap_index.xml" to "Add a new sitemap" > Submit
After selecting your website or property, find and click "Sitemaps" from the left-hand vertical menu under the "Index" section. On the following screen, delete any old sitemaps.
To add your new sitemap, enter "sitemap_index.xml" in the "Enter sitemap URL" text box and click the "Submit" button to the right.
After clicking submit, you will get a pop-up notifying you that your XML sitemap has been submitted to Google successfully. Note that it can take some time (usually about a day) for Google to fetch your sitemap. In the meantime, the status may say "Pending" or "Couldn't fetch."
What's great about Squarespace is that you don't have to create an XML sitemap manually. All Squarespace sites come with an XML sitemap that includes all of your web pages (URLs) and image metadata. To find your XML sitemap, simply add "/sitemap.xml" to your web address (e.g., yoursite.com/sitemap.xml). Then to submit your sitemap to the Google Search Console, simply add the slug .sitemap.xml in the "Add a new sitemap" box.
For more information on how to create and submit your XML sitemap, refer to Squarespace.
Wix is so user-friendly that you not only don't have to manually create your XML sitemap, but it also automatically submits it if you're using the Wix SEO Wizard. However, it is worth noting that Wix does recommend manually re-submitting site changes every time you change your page title tags, your website URL, or make any other major content updates.
For more information on creating or re-submitting your Wix XML sitemap, visit Wix.
Why Having an XML Sitemap Matters for SEO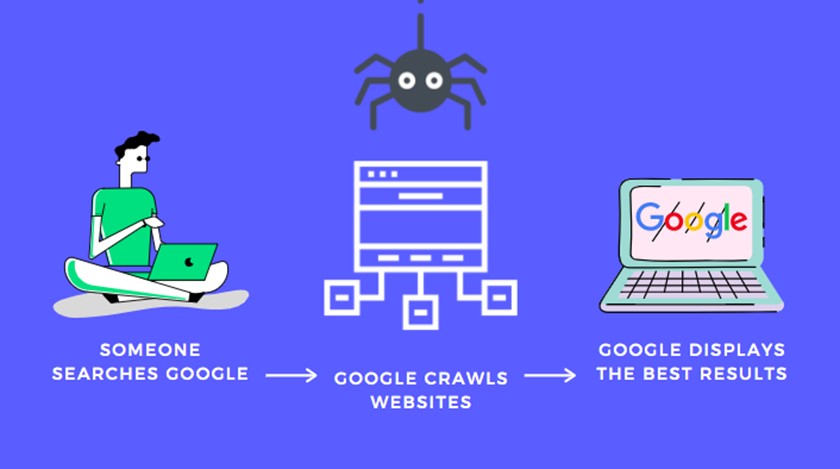 An XML sitemap is a text file that tells search engines all of the URLs your website consists of (e.g., your home page, product pages, landing pages, blog pages, and so on). Search engines like Google inspect URLs (the web address of any page, i.e., www.yoursite/blog/article.html) and the content on them when determining what your site is about and where it's a good search result.
A sitemap helps search engines crawl, better understand, and categorize the content of your website. In short, your XML sitemap makes it easy for search engines to crawl every page of your site, which can help your site rank higher in search for related keywords.
Keep in mind that for an XML sitemap to help Google understand your site, your website must be optimized for search. This includes identifying and implementing target keywords in the content on your site's pages, from each page's URL, text, and title tags to ALT (image alternative text), meta tags and meta descriptions, as well as internal and high-quality external links, and building your site's domain authority (e.g., through high-quality backlinks).
In the beginning stages of building your website? Get all the information you need for building your small business website.
More Ways to Help Your Site Get Found Online
Creating and submitting an XML sitemap to Google is just one step toward helping your website get found online. Those that do rank highly employ a number of various steps, such as creating a Google My Business account, listing in online directories, using social media, designing a website for SEO, or using pay-per-click (PPC) ads. In other words, the more places your website is online, the more it will be found online.
Here are a few other ways to help get your website found online:
There are a number of ways to help your site gain visibility online. To learn more, get the complete list of website marketing strategies.
Frequently Asked Questions (FAQs)
How often should I submit my sitemap to Google?
You only need to submit your sitemap to the Google Search Console once. This is because your sitemap will automatically update as you update the pages on your site. Of course, if you move your website to a new content management system (CMS), then you will need to update your sitemap with Google, as the sitemap format can vary by provider. Learn more about the basics of a website.
Which is better: an XML sitemap or an HTML sitemap?
In terms of helping search engines find your site, both an XML and HTML sitemap will work. However, if you want a sitemap that will not only help you rank higher on Google, but also help website visitors understand your site, opt for an HTML sitemap instead.
What is an XML sitemap generator?
As the name implies, an XML sitemap generator is a tool that crawls the contents of your website and generates a sitemap from it. There are a number of high-quality sitemap generators, such as Screaming Frog (free for up to 500 URLs), XML-Sitemaps.com (the most affordable sitemap generator for large sites with over 500 URLs), and website builders like Squarespace that automatically generate sitemaps.
Bottom Line
Sitemaps play a small, but integral role in the overall visibility of your website in search engines. How you create a sitemap will depend on which content management system (CMS) you used to design your website (e.g., WordPress), but it can typically be done in just a few steps. If you happen to run into any issues, keep in mind that you can get the help you need at a surprisingly affordable price by hiring a web developer or SEO expert on Fiverr for as little as $5.
You Might Also Like…
Run a local service business? Learn how to get more exposure with Yelp for Business.
Help your business a boost with the best local SEO tools.
Leave your SEO efforts to the pros and give your business the best chance at success by using a top marketing agency, such as Hibu.