The best book cover designs ignite reader interest with captivating graphics and text, ultimately boosting sales. To design your own stellar book cover, review inspirational book covers; choose images, typography, and colors; and test designs to find the most appealing one. Design costs range from free for DIY options to $2,000+ for professional designs.
While you can certainly design a book cover yourself, creating one that sells is tough—especially for someone who isn't experienced in graphic design. To help, check out the freelancers over at Fiverr who have years of experience designing eye-catching covers for authors of all types. The best part is, prices start at only $5. Get your own book cover started today.
How to Design a Book Cover in 7 Steps
When designing a book cover, first decide whether you'll design it yourself with software or hire a graphic designer. Then determine the dimensions of your book and choose images and typography that are consistent with your book's genre. After creating a few possible designs, share it with friends and target readers to see which are most appealing. Finally, pick the best one and export the correct file type for use both online and in print.
The seven steps for creating a book cover design are:
1. Decide on Professional or DIY Design
As with other design projects, you can design your book cover yourself or hire a professional graphic designer. Many publishers recommend hiring a professional designer who has experience designing book covers and appealing to readers; a professional will also ensure the cover is the correct size and high resolution. However, using design software or an online platform like Canva is a great way to save money while still producing a high-quality design.
If you want to design your own book cover, check out these platforms:
Alternatively, consider hiring a professional through one of these platforms:
99Designs: 99Designs is an online design platform that lets people hold contests to get the perfect design for their book cover or other project. Visit the website to get dozens of book cover design concepts for $299. Plus, there's a money-back guarantee if you're not happy with your chosen cover design.
Reedsy: Reedsy lets you search for book cover designers by location and then evaluate them based on reviews, experience, and genre. Unlike 99Designs, which is a general design platform, Reedsy is specific to the publishing agency, so the designers are experts in the field of book cover design.
Fiverr: Like 99Designs and Reedsy, Fiverr offers an online database of freelance designers. Design gigs start at just $5, making Fiverr a great option if you need a book cover design on a tight budget.
If you decide to hire a professional graphic designer, some authors suggest not selecting one from one-size-fits-all author service companies. Several users of these author service platforms have found that, while the cover designs are often attractive and high quality, they frequently do not adequately reflect the content of the book.
2. Find Inspiration for Your Book Cover Design
Whether you decide to design the book cover yourself or hire a professional, you should look at published book covers and decide what you like and don't like about other books in your genre. Pay close attention to images, typography, and color combinations and evaluate these features based on the target audience of your book.
Start by looking at top sellers in your category on Amazon to see what looks good in thumbnail images. You can also check platforms like Goodreads to see what popular titles are. Either way, try creating a Pinterest board so you have all of your ideas organized in one place. Check out some of our favorite book cover examples below to help kick-start the design process.
3. Determine Your Book Cover Dimensions
Before you start choosing images and typography for your book cover, determine how large the book cover will be. The standard book size is 6×9 inches, but each genre has sizes that are traditionally used. For example, in the U.S., fiction books and novellas are typically around 5×8 inches in size because they are easiest to hold while reading. In contrast, children's books are generally 7.5×7.5 inches square or a larger rectangle.
Standard book sizes by genre are:
Fiction: 4.25×6.87 inches, 5×8 inches, 5.25×8 inches, 5.5×8.5 inches, or 6×9 inches
Novella: 5×8 inches
Children: 7.5×7.5 inches, 7×10 inches, or 8×10 inches
Textbook: 6×9 inches, 7×10 inches, or 8.5×11 inches
Nonfiction: 5.5×8.5 inches, 6×9 inches, or 7×10 inches
Memoir: 5.25×8 inches or 5.5×8.5 inches
Photography: Variable
When determining the dimensions of your book cover, also consider spine dimensions and bleed. Spine dimensions can vary slightly depending on the intended printer and are calculated based on the number of pages and paperweight. The bleed is the extra space around the perimeter of a design that the printer cuts off in the final product; this should be included in the design file. Using a book cover template or designer can ensure these dimensions are accurate.
4. Choose Images for Your Book Cover Design
If you decide to design your book cover without the help of a professional, the next step is to choose one or more images for the cover. In general, you can source book cover design images from a stock image website or use original artwork. If you want a book cover design that is truly one-of-a-kind, consider commissioning an original illustration or photograph that will perfectly capture the essence of your book.
There are three main ways to choose book cover images:
Search for Stock Images
If you're going to use stock images for your book cover design, purchase an image with the right kind of licensing. For example, a standard license with Shutterstock allows unlimited use of images in digital applications but limits print use. Alternatively, an enhanced license will offer more freedom in how you can use an image. For that reason, you should always pay attention to the fine print. You can also use images from an open-use, free platform like Unsplash.
It's also a good idea, when considering stock images, to perform a reverse image search. This enables you to see if anyone else is already using an image as a book cover and helps prevent book buyer confusion.
Commission an Original Illustration
Illustrated book covers are most appropriate for children's books and other genres that benefit from a more creative and whimsical feel. You can buy stock illustrations that are suitable for business use, but commissioning an original illustration ensures that your book cover is totally unique. In addition, hiring an artist to create a one-of-a-kind illustration lets you express your book's premise as accurately as possible.
If you decide to commission an original illustration, you can find an artist on creative platforms like Etsy and Hire an Illustrator. If you have a small budget for book cover artwork, you can also hire a freelance illustrator on Fiverr for as little as $5.
Hire a Photographer
If you want unique content on your book cover, you can also hire a photographer to capture an original image. Photographs have the ability to convey a great deal about your book and are typically best for nonfiction or more serious works of fiction. If you're working with a lower budget, you can take a photo yourself; however, a professional photographer can ensure the image is high quality and that the lighting and composition are suitable for your book cover.
5. Select the Most Fitting Typography
To capture the attention of potential readers, a book cover must be clear, accurate, and intriguing. Typography ensures that a book's title, subtitle, and author's name are communicated clearly and in a way that is consistent with the story's genre and theme. For that reason, it's important to choose a typeface or combination of fonts that convey your book's overall message to a reader before they read the first page.
If you're designing your own book cover, consider these font characteristics:
Serif or sans serif: Serifs are the embellishments at the ends of letters and are usually seen as comforting and traditional. In contrast, sans serif has a more minimal and modern feel that's best for textbooks or more technical publications.
Modern or script: Scripts are more elegant and creative and fit best with genres like historical fiction. Alternatively, choose a modern font if you want a title that appears stronger or more chic and minimalist.
Monospaced or proportional: Just as the name suggests, monospaced fonts are those where letters and characters occupy the same amount of horizontal space. Proportional fonts have letters and spacings with variable widths. Try a monospaced font if you want no-frills topography for your book cover or a proportional font for a book of fiction.
When choosing typography for your book cover, you should generally limit yourself to no more than one decorative font and no more than three fonts total. In addition, pay close attention to whether the fonts you use require licenses for their use. Some fonts are for digital use only (and not print) and some are limited to non-commercial use.
6. Design & Test Several Book Covers
Once you choose the images, typography, and other features for your book cover, combine all of these features to create a few designs. If you have access to Adobe software like Photoshop, Spark, or Illustrator, use it to create book covers from scratch or with a template like those available on DesignShock. Alternatively, use an online platform like Canva that lets you create book covers with customizable templates and drag-and-drop tools.
If you're unsure of how your target audience will respond to a book cover design, create multiple designs and test them with your audience to determine the crowd favorite. Apply the method of A/B testing (or split testing) to your book cover design by using Facebook advertising to expose two sets of people from the same audience to two versions of your cover. Then, choose the book cover design that gets the most clicks or positive engagement.
7. Export the Final Book Cover File
After you've chosen your final book cover design and made sure that all fonts, images, and text are correct, it's time to create a book cover file that can be used in print as well as on websites and social media.
If you're publishing an e-book, a JPEG with a resolution of 300 dots per inch (dpi) is typically suitable. If you're using a print-on-demand company to self-publish, 600 dpi is usually sufficient, but ask about the company's individual requirements so you meet their specifications. Likewise, publishing houses have requirements for cover designs, so be sure to ask for specifics.
Tips for Choosing a Book Cover Designer
If you decide against designing your own book cover, make sure you ask the right questions before hiring a professional designer. Always review each artist's past work—especially book covers in your genre—and research their online reviews. Also ask about the designer's process to determine whether or not they will create a design that accurately reflects the message and premise of your book; even an award-winning designer may not be the best fit for your vision.
Use these tips when hiring a book designer:
Review the Designer's Other Work
When searching for a book cover designer, start by looking at book covers you like and contacting the graphic designers who created them (if this information is available). Alternately, review the portfolios of freelance designers on platforms like Fiverr; this will help narrow down the large pool of book cover designers to those who work in a style consistent with your own.
Ask About the Designer's Process
When comparing graphic designers, ask how they will familiarize themselves with your book and develop potential designs. For example, one designer may review the creative brief of your book and then develop a few options. Another may prefer to get ideas from you directly and then develop a design from there. Also, ask if stock art will be used and approximately how many rounds of edits are allowed without additional charges.
If you're unsure of whether a designer's process will be beneficial, ask other authors about their book cover designer's process and how it worked for their genre. Use this information as a guidepost when considering a designer for your own book.
Evaluate the Designer's Reviews
Like other service providers, a graphic designer's online reviews can speak volumes about their work style and the quality of their designs. If possible, ask friends and colleagues about their experiences with certain designers. You can also increase your likelihood of success by finding reviews from other authors and, where available, authors in a similar genre to your own.
If you're intimidated by the idea of finding a book cover designer and don't know where to start, check out Fiverr. You can examine each designer's ratings and reviews before hiring them so you know what to expect throughout the design process. Click here to start searching for qualified designers.
Check Out the Designer's Reputation
Your designer should have experience with writers and have the ability to capture the essence of your book with the cover. If you're using a freelancer platform, a designer's reputation can be difficult to evaluate from star ratings alone. For that reason, you should dig into more detailed reviews to evaluate the designer's reputation with authors specifically. If you're using a local designer, ask writer friends if they've worked with designers you're considering.
Book Cover Design Inspiration & Ideas
If you're ready to start designing a cover for your book but aren't sure where to start, check out popular books that are already on the market. You can learn a lot about what you like and what appeals to readers by looking at existing book covers. We assembled some of the best book cover designs—with notes on why they work—to help get you started.
Here are our five favorite book cover design examples:
This cover for Ban Marcus's book, "The Flame Alphabet," features 3D imagery that jumps out at readers. In addition, this book cover excels because of its bright color palette and the eye-catching use of negative space for the title, author's name, and media endorsement.
Kristen Arnett's book, "Mostly Dead Things," stands out to readers because of the combination of unique typography, bright colors, and striking imagery. This book cover is also exceptional because of how it creates mystery around the subject matter.
3. 'The Sun, The Moon, The Stars' by Junot Diaz
This cover for "The Sun, The Moon, The Stars" is both visually appealing and informative. The simple illustration conveys some information about the genre and subject matter, while the simple color palette and beautiful typography make it extremely visually appealing. What's more, the reference to the author's other work and award lend legitimacy to the work.
This cover for Guy Kawasaki's "Enchantment" is an excellent example of how to design a book cover for a well-known author. The book cover design includes all of the important elements—title, tagline, and a striking image—while focusing primarily on the author's name. In this case, the author's name is also designed in bold white so it stands out on a shelf or in a thumbnail image.
This beautiful book cover design from Allie Potts uses a combination of modern and script typography to grab a potential reader's attention. The cover also plays to a reader's emotions with imagery that conveys the uncertainty and risk referenced in the book's title, "An Uncertain Faith." (Note: Allie is an employee of Fit Small Business but did not request this cover be featured in our article.)
5 Tips for Designing a Book Cover
In addition to following the basic steps for creating a book cover design, we recommend discussing the design process with other authors who have experience designing covers. To give you a starting point, we asked authors, designers, and other publishing professionals how they optimize their book cover designs.
Our five favorite tips for how to design a book cover are:
---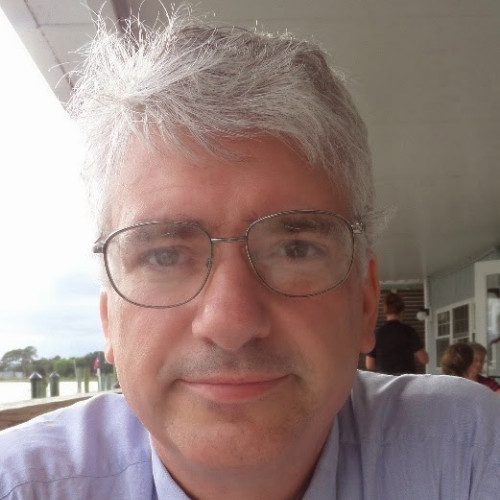 ---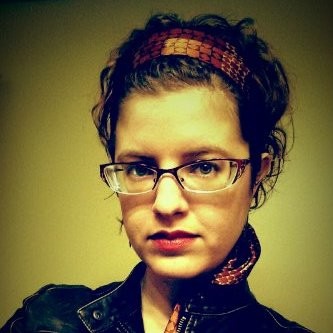 ---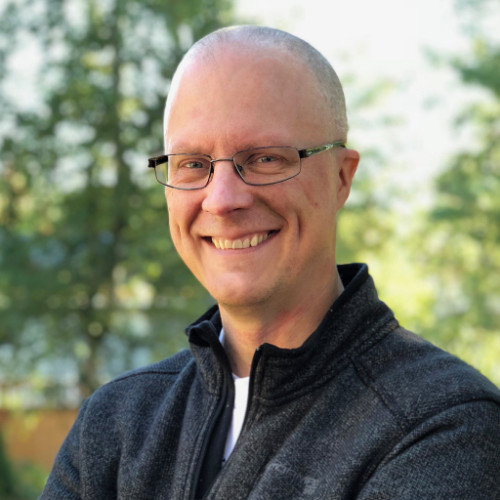 ---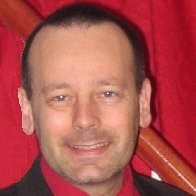 ---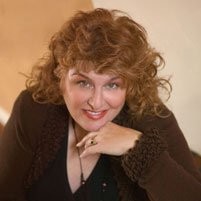 ---
Frequently Asked Questions (FAQs)
What is a book cover template?
A book cover template is a pre-made book cover design that can be customized using an online design platform or other design software. Providers like Canva offer genre-specific templates so you can start with a layout that suits your book and then add custom text and images.
What should a book cover include?
In general, the front of a book cover includes the author and title, an illustration or other image, and the book's subtitle or tagline. The back of the book should include a summary of the book, the barcode and price, if applicable, and, ideally, an endorsement of the book by a recognized author. Generally, a book cover also includes a spine with the author and title.
What is the best color for a book cover?
The best color for a book cover depends largely on the genre and subject of the book because different colors evoke different emotions. For example, red is typically linked with feelings of energy, enthusiasm, emotion, and power, while dark blue is linked with sincerity, intuition, truth.
Bottom Line: How to Design a Book Cover
If you need a cover design for your new book, you can hire a graphic designer or design one yourself by selecting images and typography that represent your book. Designing a book cover without the assistance of a professional is cheaper, but graphic designers will have the skills to choose the most impactful images and fonts for your book.
If you don't want to create your own book cover design but only have a small budget, consider Fiverr. You can search the platform's selection of freelance designers and compare professionals based on reviews and experience to choose the perfect designer for your project. Plus, projects start at only $5. Click here to start exploring Fiverr's freelancer database.