A Facebook business page is a Facebook account used for professional promotion and customer engagement. It can be a great tool for increasing brand awareness, improving SEO, and building a community around your product or service. To create a business page with an engaging design, use compelling imagery, enticing copy, and custom tabs and buttons.
Many businesses find that without graphic design experience, it can be difficult to create an attractive Facebook page. To create an engaging business page, consider hiring a graphic design professional from Fiverr. For as little as $5 per project, you can get everything from custom photo editing to tailored Facebook design help. Click below to learn more.
Follow these six steps to learn how to design a compelling Facebook business page:
1. Sign Up for a Facebook Business Page
Facebook business pages are easily created on Facebook using your personal account. Simply use the "Create" option in the top menu to launch the page creation process, and follow the subsequent prompts to create your business page. If you already have a business page, login to your account and skip to the next step.
To create a new business page, log in to your personal Facebook account, then click "Create" in the top menu bar.
Once you click "Create," a drop-down list will appear. Select the first option, "Page," to create your Facebook Business Page.
Next, you will be asked to choose a page category. Your two options will be either a "Business or Brand" or "Community or Public Figure." Typically, businesses choose "Business or Brand," unless the business is a nonprofit. Select the appropriate page type to complete the page creation process.
If you want to get more in-depth instructions on Facebook page design for business pages, read our article on how to create a Facebook business page in seven steps.
2. Complete Your 'About' & 'Our Story' Sections
Facebook business pages give users two opportunities to share engaging information about their business history and mission in the "About" and "Our Story" sections. Make the most of these page elements by completing each section with action words, relatable information, and clear messaging on what you want to accomplish as a business.
Add Compelling Information to Your 'About' Section
The "About" section of your Facebook business page includes basic contact information, your business name and category, mission statement, and business description. Start by adding basic business information, then add a short business description.
To edit everything but the business description, click on "About" in the left-hand menu on your business page, then click "Edit Page Info." Input all of your basic business information into the applicable fields, such as the business start date, hours, and contact information.
Next, scroll down to "More Info" and hover over the "About" section. Click on "Edit" to enter your business description.
A pop-up will appear where you can input information about your business in 155 characters or fewer. Be sure to be concise in your description and clearly express what you offer. Also, try to use language that reflects your company's personality. For example, a hot dog restaurant with a lively culture might describe themselves as, "A fun-loving hot dog shop with personality." When finished, click "Save."
Share Your Origin in 'Our Story'
Each Facebook business page also has another section you can use for Facebook marketing called "Our Story," which tells visitors more about your business and helps humanize it by sharing background on the owners and staff. Typically, businesses include this information on their website's "About" page, so if you have one written already, you can copy and paste it into this section. In not, take the time to craft a thoughtful, engaging story about how your company came to be.
To edit your "Our Story" section, scroll up to the top of the "About" page and click the link to "Finish your story…" This will open a pop-up box where you can input your story in 128 characters or fewer. After you've entered your origin story—keeping it friendly and personal—click "Publish" in the bottom right-hand side to save it.
3. Design & Upload Your Logo as Your Profile Picture
Profile pictures essentially serve as the face of your Facebook business page; it displays alongside every post you publish and is the topmost visual element of your business page. To ensure maximum brand awareness, it is generally recommended that businesses use logos as their profile pictures. To ensure yours stands out, start by designing a quality logo with the right dimensions, then add it to your page by clicking "Update" on your current profile picture.
Design Your Logo
To ensure they aren't blurry or disproportionate, Facebook business logos must be square and at least 180×180 pixels in JPEG or PNG formats. If you need a logo—or need to edit an existing one—try using Canva. It's a free and easy-to-use, drag-and-drop graphic design platform that does not require graphic design expertise.
To start, go to Canva.com and select the "Logos" option. Browse templates on the left-hand side, then click the one you want to begin editing. Or, create a logo from scratch by immediately clicking on the content elements you want added to the logo. All content can be easily adjusted by clicking on individual elements or dragging their borders to change dimensions. When you're done, click the "Download" button in the upper right.
If you would prefer to save yourself the time, or don't have design skills, consider hiring a graphic designer. Fiverr is a good resource for finding graphic design professionals who will expertly design your logo for as little as $5.
Upload Your Logo
To update your logo as your profile picture on your Facebook business page, click the "Home" tab from the menu on the left-hand side of the screen. Hover over your current profile picture and select "Update." From the drop-down menu that appears, click "Upload Photo" to upload a new photo. A pop-up will appear, showing your computer files. Find your logo from your files and click "Upload."
4. Design & Upload a Professional Cover Photo or Video
A Facebook business page cover photo, which appears at the very top of your page, is an effective way to showcase your brand's mission, personality, and products in a captivating way. To create and upload one, go to your Facebook business page, click the "Change Cover" button from the upper left-hand corner of your current cover page, then select your media to upload.
Design a Cover Photo
Before you upload a cover photo for your Facebook business page, it's important that it's styled and sized correctly. Use Canva to do this; the easy-to-use use platform comes with many templates for Facebook cover photos. Even if you already have a design in mind, Canva is recommended because it gives users a way of creating a cover photo that meets Facebook's cover photo size and image formatting standards of 820×312 pixels.
Go to Canva.com and select the "Facebook Cover Photos" option from the templates. Browse available templates and select one that fits your business needs and style. For example, a children's clothing brand may choose a more playful cover photo template with pastel colors and whimsical illustrations, whereas a law firm would likely choose a more serious-looking template with muted colors.
Begin customizing the template of your choice by clicking on the text and graphics. It's important that you keep text on your cover photo to less than 30% of the total image, that you don't use fonts that are hard to read, and that you avoid colors that are jarring. Make sure your image style and colors align with your logo, which appears right next to the cover photo on your Facebook page.
Once you're done editing, update the file name from the top bar by clicking on the template's current name. After adding a name of your choice, click on the "Publish" button. From the drop-down list, select "Download" to save the file to your computer.
Upload Your Cover Photo
To upload your cover photo, go back to your Facebook business page and hover over the camera icon in the upper left-hand corner of your cover photo. Click the icon to expand the drop-down menu and select "Upload Photo/Video." A pop-up will appear, where you can find your cover photo from your computer's files. Find and select your new cover photo, and click "Upload" from the bottom right-hand side of the popup box.
5. Change Tabs (Page Menus) to Suit Your Business
The vertical menu on the left-hand side of your page is your collection of tabs. They automatically display on your Facebook business page, though they are not always displayed in the order you would like. For example, a restaurant would most likely want their menu tab to be one of the first listed, as many users will be looking for a list of menu items. Add, remove, and reorder tabs to suit your business by clicking "Settings," then "Templates and Tabs."
Add or Remove Tabs
To see all of the tabs available and add or remove tabs, click on the "Settings" button from the toolbar in the upper right-hand corner of the screen.
From the general settings screen, find and click "Templates and Tabs" from the left-hand menu. This is where users can change their template and add or remove tabs.
Scroll through the list of your current tabs. If there is a tab you do not wish to have, click the "Edit" button to the right of that tab. This will expand settings for that tab. To delete the tab, click on the "On/Off" toggle button and click "Save."
To add a new tab, scroll to the bottom of the tabs list and click the "Add a Tab" button.
From the pop-up window, select the tab(s) you would like to add to your Facebook page. Once you click the "Add Tab" button, it will automatically be added to your page.
Restaurant menu tabs are not available on this screen. To add one to your list of tabs, return to the "About" page and scroll down. Click on "More Info." At the bottom of this screen, you will find a link to "Add Menu." Click on this to upload your menu file (ideally DOCX or PDF). This will automatically add your menu to your list of tabs.
Reorder Menu Options
To change the order that your tabs appear on your Facebook business page, click on "Settings," then "Templates and Tabs." Click and hold the three horizontal lines next to the tab you want to move, then drag it to a new position in the tab list. Release to complete the reordering.
6. Add a CTA Button Aligned Your Goals
The button on your business page below your cover photo serves as your page's call to action (CTA) and is free to use. Buttons can be used to encourage visitors to contact a business, schedule an appointment, visit a website, download a program or app, or shop. To add your own button, simply click the "+ Add a Button" button below your cover photo and follow the prompts.
Once you click on "+ Add a Button," a pop-up screen will appear that gives you the option to choose from the following types of buttons: "Book with You," "Contact You," "Learn More," "Shop," or "Download." Select the button type that best suits your business' marketing or sales objectives. Keep in mind that this can be changed at any time to accommodate new goals.
Expand the button type you would like by clicking on the down arrow at the far right. This will allow you to input all information necessary for using that particular CTA button on your Facebook business page. For example, the "Learn more about your business" button will require a link to your website. When you are done, save and publish your button.
There are many use cases for a CTA action button, but it's important to consider your company's primary goals. For example, a barber shop or hotel would likely want to use the "Book with You" option to schedule reservations and book rooms. A clothing brand, however, would likely find the "Shop" option a better fit. Most businesses find the "Contact You" or "Learn More" options fit their needs as well—especially if their goal is to generate leads.
10 Best Facebook Page Design Examples
Effective Facebook page design successfully aligns business needs and brands while taking advantage of the platform's many customization options and CTAs to convert visitors into customers. We scoured Facebook to find the best examples of Facebook business pages to inspire you as you build your own.
Here are the top 10 Facebook business page examples:
Why it works: What makes this simple Facebook page design effective is its use of helpful and relevant buttons and tabs. First, it utilizes the "Book Now" button as its call to action button below its cover photo, which makes booking a room easy. Second, White Barn Inn has a "Book a Table Online" tab in its left-hand menu, allowing visitors to easily reserve a table at its restaurant.
Why it works: L.L. Bean is a family brand of outdoor clothing and equipment. Its Facebook page design does a good job of maintaining its brand image throughout its Facebook page with a seasonal and outdoorsy cover photo and similarly styled posts. It also uses custom "Events," "Locations," and "Open Jobs" tabs to serve the clothing brand and its page visitors.
Why it works: Gevalia Coffee's Facebook page design is a great example of maintaining consistent branding. The custom cover photo is not only playful and highlights the brand slogan "A delightfully different choice," but it also shows what the product is and uses the same colors as in the company logo.
Why it works: This is a good example of a very clean, yet aesthetically pleasing Facebook page design. The cover photo shows the products in a photo that doesn't overpower the profile picture and maintains a similar color scheme throughout. Vermont Creamery also uses custom tabs such as "Email Signup" for lead generation via Facebook.
Why it works: This Facebook page design for a local restaurant provides a good example of how a business can use their cover photo to highlight multiple locations. This helps visitors understand that there are different locations without having them go to your "About" page. Note that the cover photo also uses the same shade of green from its logo to maintain branding. It also includes a "Start Order" CTA button, where visitors can place an order online.
Why it works: Threadfellows is a Wisconsin-based company that sells custom-branded clothing and products. Its Facebook business page design is a good example of using the logo in both the profile picture and on the cover photo, while also using the cover photo to display popular products. The CTA is a "Shop Now" button, which is an effective way to prompt visitor action for an online store.
Why it works: This Facebook page design not only includes an aesthetically pleasing logo and an awe-inspiring cover photo, but expertly uses social proof to encourage visitor engagement. The company's 4.9 out of 5-star rating from over 300 people—as prominently displayed at the right of the screen—shows that it's a highly regarded company offering a great service.
Why it works: At first glance, the cover photo for Camp Cody is just a static image, but it's actually a video that autoplays when a Facebook user visits the page. This does a great job of capturing the essence of the children's camp. It does this by showing its range of fun activities, its beautiful lakefront campus, and a plethora of happy campers and staff members.
Why it works: This Facebook business page for a ski resort is a great example of using the CTA button in creative ways. People do not typically associate "Book Now" with buying ski passes, but in the context of the ski mountain's business page, it makes sense, giving the business another way to sell tickets. Also, the cover photo showcases the majestic scene skiers are sure to enjoy.
Why it works: This Facebook business page by Reel Tight Fishing Charters is a great example of using Facebook to book appointments and answer visitor's questions. At the center of the page is an appointment calendar that visitors can easily use to book their next fishing adventures, while the question box to the right gives visitors a chance to inquire about fishing trip details—all without leaving the page.
5 Tips From Facebook Marketing Pros
A high-quality Facebook page design can radically improve visitor engagement and sales. But as there are many customization options, it's important to know which ones are the most valuable to businesses. For guidance, we reached out to Facebook marketing experts to get their tips on business page design.
Here are five tips from Facebook marketing pros:
---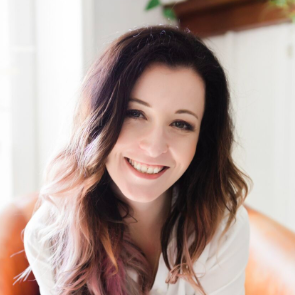 ---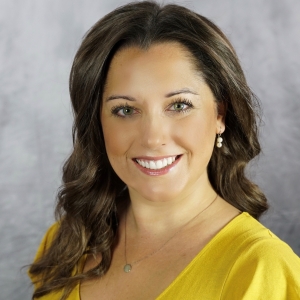 ---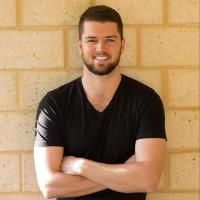 ---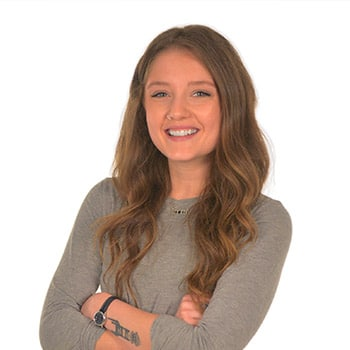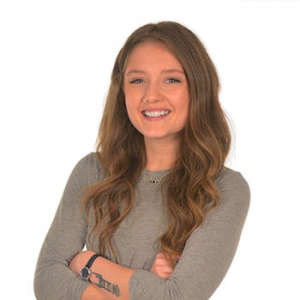 ---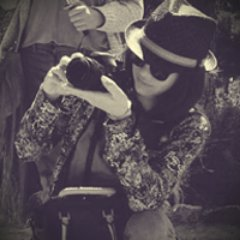 ---
Frequently Asked Questions (FAQs)
How can I get more Facebook page likes?
There are a number of different ways businesses can generate more likes on their Facebook business page, from sharing great content to actively participating in Facebook groups. Learn more ways in our article on how to do free Facebook marketing.
What's the best way to market on Facebook?
There are so many ways to market on Facebook, but the best way will depend on business type and marketing goals. For example, you can optimize post scheduling to hit readers when they're most active, create a Facebook group to generate buzz, and set up giveaways to encourage engagement.
How do I optimize my Facebook business page?
Optimizing your Facebook page involves updating elements of your page and testing the performance of each change. For example, try changing CTA buttons to see which gets the most clicks or update your cover photo to promote new products, services, or current deals. Any element of your page can be optimized, so test different tabs, CTA buttons, categories, promotions, and media to discover which works best.
Bottom Line: Facebook Page Design
Great Facebook business page design involves the strategic use of Facebook profile pictures, cover photos, business descriptions, tabs, and call to action buttons. When designed to align with a business' brand and products, these pages can increase awareness of their products and services and generate more sales.
It can take a lot of time and expertise to get the most out of your Facebook business page customization options, however. For this reason, we recommend hiring a professional Facebook designer from Fiverr to help. Their experts can do everything from image editing to whole page design. Save yourself time by hiring a Fiverr expert for as little as $5.