Market research is the process by which businesses gather information about the needs and preferences of their current and target customers so they can improve their offerings for increased sales. It is best for both new businesses trying to learn what their market wants and existing businesses that want to update their products/services.
If you want to learn more about your current and prospective clients so you can grow your business but don't have room in your budget for a full-time marketing analyst, check out Fiverr. The platform offers a broad selection of experienced freelancers who can help you conduct market research and prepare market reports for your small business. Plus, you can get started for as low as $5 per gig.
How Market Research Works
Market research is the process of collecting data to understand clients' needs better, wants, and behaviors so that you can better tailor your products/services to them. To conduct your own market research, first determine your research goal, then outline user demographics, research competition, request target audience feedback, and evaluate your findings.
To start, determine what the goal of your market research will be. Not all research is focused on a company's entire company base, nor is it always designed specifically to create products and services. Consider the goal that best suits your company. This can be anything from evaluating brand loyalty to creating baseline profiles of ideal customers, testing out the effectiveness of new marketing methods, or determining interest in a new product feature.
Once a goal is established, then define the audience you will target for your research. Outline clear demographic information for this customer base, including age, income, location, interests, and buying behaviors. Keep in mind that your goal will inform the exact information. Only outline demographic data that align with the type of research you want to conduct. Whatever that data is, make sure it is specific to ensure effective targeting.
Next, review competitors concerning your market research goal. Examine what they are doing successfully and what they are not doing. This information will inform what questions you ask your target audience as part of market research. Then, reach out to your target audience with feedback forms and surveys that ask all pertinent questions related to your market research goal. Incentivize the completion of these surveys with discounts or giveaways.
Finally, evaluate your findings and determine the best course of action for your company. If conducted successfully, a market research campaign will help you answer critical questions about your target audience or existing customers. This information can be used to guide improvements in products and services or help you create new ones that address unique customer pain points. In both cases, you will likely enjoy an increase in sales and greater customer loyalty.
5 Steps to Completing Market Research
While the specific elements of market research are dependent on a company's industry, mission, and available tools, there are generally five consistent steps to follow for any market research campaign. First, set a clear goal. Then, outline the demographics of your target audience, research competition, and request customer feedback. Finally, evaluate your findings and take action as appropriate.
Follow these five steps when you're ready to conduct market research.
1. Determine the Goals of Your Market Research
Market research is a useful tool at any stage of business development but is particularly helpful when making decisions about marketing strategy, opening new office locations, and product development. To get the most out of your market research, start by defining your overarching goals and objectives. Then, brainstorm metrics that will help you measure target audience feedback related to your goal accurately.
Set Overarching Goal
The overarching goal of a market research campaign should be clearly articulated in a sentence or two. This is what you can share with stakeholders and team members easily so that they understand the desired result of your research clearly.
Generally, these goals are linked either to a specific company pain point—which needs to be addressed so the company can continue to grow—or a spike in positive customer engagement that the company would like to leverage for more rapid growth. Consider these two areas and make a list of both. Once you have highlighted the research goal you'd like to focus on, write it out in one or two clear-cut sentences.
Examples of basic market research goals include:
Confirming theories about customers or products
Measuring brand loyalty
Describing your local market
Building customer profiles to better understand and market to customers
Consider Metrics for Research
Depending on your research goal, you will need to determine metrics that will help you organize, group, and measure data from your findings. After you select the desired goal, consider the metrics that align with that goal; these will help you generate clear, accurate reports that can inform your company's next steps.
For example, if you were interested in gauging your customers' existing interest in a specific product, make sure that you have a metric that measures that accurately. On survey forms, for instance, make sure you use a scale of one to 10 to gauge their interest instead of vague options like "very interested" or "somewhat interested."
As you start to develop your market research goals and objectives, use a project management tool like monday.com to track the project. Click here to learn more about how the platform can help you manage market resource sources and tasks for members of your team.
2. Identify Your Target Audience
To identify your target audience, determine who your products or services are intended to help, which groups of people your products will appeal to, and how they are most likely to engage with your brand. Create a profile using key demographic information, highlighting information like age, gender, location, income, interests, buying behaviors, and any other data relevant to your market research goal.
To help inform this process, collect whatever data you already have about your customer base via your email lists, customer relationship management (CRM), sales software, and other tracking tools. If you are a new company, however, this will not apply. Instead, consider the audience demographics of similar companies as a starting point.
Consider these factors when identifying your target audience and crafting customer profiles:
Age, gender, and location
Family size and relationships
Education, job title, and income
Goals and interests
Pain points
For more guidance, check out our customer persona template. Depending on your business, you may have more than one target audience. Ensure you are capturing each of these audiences by crafting multiple unique buyer personas using a mixture of primary and secondary research.
3. Research Your Competition
It's important for new and existing business owners to learn about their competition so they can better understand the market as a whole. Competitor research helps business owners understand what other companies are currently offering and how much target clients are willing to spend for comparable products and services. Small business owners can also use competitor research to craft more effective marketing campaigns based on what appeals to consumers.
Information you can gather about competitors includes:
Current product and service offerings
Gaps in current offerings
The price point that your ideal client is willing to pay
The kind of marketing your target audience is responding to
To evaluate your competition, consider comparable companies like these:
Companies of similar size and structure: If you have a small business with fewer than 10 employees, don't compare your company to a large franchise. Likewise, if your business is owned and operated by you and a partner, don't look at data for businesses managed by a large board of directors. Similarly sized and structured companies will have similar resources and general goals, making the comparison with your company more accurate.
Companies serving the same geographic area: Small businesses that focus on a very small market—like a neighborhood deli—should not conduct competitor research around supermarkets. Instead, find a business that serves a similar clientele in the vicinity of your business.
Companies of the same age: New businesses face very different challenges from businesses that have a longer history and more established reputation. You can learn a great deal from older businesses but focus on businesses of a similar age to yours when conducting market research so that you know your paint points are comparable.
After evaluating competitors, compile information relevant to your market research in one place. Highlight key findings and note areas that could help you frame your feedback questions in the next step.
4. Reach Out to Existing & Prospective Clients
Now that you have your competitor information in-hand, leverage both primary and secondary sources for your research. Start by passively collecting data on your target audience via social media platforms like Facebook (a secondary source). Then, create feedback surveys to collect information from your target audience (the primary source). Finally, disseminate these questions using social media, email, and printed forms. Also, consider using focus groups.
Follow these steps to research your company's current and target clients.
Optimize Existing Facebook Data
If you have an established business with a social media following, Facebook is a great way to see how customers are engaging with your brand. Learn more about your customers by visiting their individual profiles and examining their content, and by reviewing the Insights for your Facebook Business Page.
Send Surveys & Questionnaires
Online and mail surveys are an easy and affordable way to obtain information from a targeted audience. To reduce expenses, use the free Facebook Polls option to get feedback from your current followers. You can also create Facebooks ads to expand the reach of your survey beyond existing followers. Alternatively, use a survey tool like Survey Monkey, which allows small businesses to create and embed surveys on websites and in emails for free.
Popular questions to ask customers in market research surveys include:
Can you rate your experience with our product?
Has our product been reliable?
How would you rate customer service for that product?
What additional products might you be interested in?
Why did you choose our product over competitors'?
What product features do you like best?
Remember that when you assemble your questions, you should always attempt to tie them to a metric, as mentioned in Step 1. This will help you compile data more easily and ensure your market research results are measurable.
Schedule Focus Groups
A market research focus group is a collection of consumers selected to discuss their perceptions of a business and its products and services. To gain the most honest and valuable market data, focus groups should be held in a nonthreatening group environment that encourages open discussion and candid sharing. Try to gather 10 to 12 people to share their opinions. If you have trouble finding participants, offer free goods and services as an incentive.
5. Evaluate Your Market Research Findings
After receiving all feedback, compile your research, including primary sources you spoke with and secondary sources you leveraged. Next, start to identify patterns in the data regarding important factors. For example, look for common triggers that lead customers to purchase your products, where prospective customers are getting information about your business, and what ultimately leads to buying decisions.
Next, create a marketing action plan based on your findings for each customer persona. Keep in mind that this research targets only one part of your business, so should not determine your entire marketing strategy.
Types of Market Research: Primary vs. Secondary
In general, there are two types of market research: primary and secondary. Primary research involves getting first-hand feedback from current and potential customers in your area through focus groups and surveys. In contrast, secondary research involves compiling and analyzing existing data from sources like media outlets and government reports.
Primary Research
Primary research is the process of collecting new data through market research surveys, interviews, and direct solicitation of customer feedback. This method of market research allows business owners to gather the most up-to-date data about a very targeted audience. Sources of primary research generally include telephone or in-person interviews, online and mail-in surveys and questionnaires, and focus groups of potential clients or customers.
When conducting primary research, consider asking questions like:
What factors do you consider when purchasing this product or service?
What do you like or dislike about current products or services currently on the market?
What areas would you suggest for improvement?
What is the appropriate price for a product or service?
Secondary Research
Secondary market research involves gathering and analyzing data that already exists and can be used to improve your understanding of current trends in the market as a whole. This process typically involves collecting competitor data and other relevant information from the internet, libraries, government reports, and trade publications. Keep in mind, however, that secondary research is not tailored to your specific market or customers like primary research.
Top 11 Market Research Tips From the Pros
Market research techniques can vary depending on your business, market, and goals. However, there are a few general tips and guidelines you can follow to get the most out of your research. We talked to experienced small business owners and marketing professionals to find out how they maximize their market research efforts.
Here are our 11 favorite market research tips from marketing pros and small business owners.
---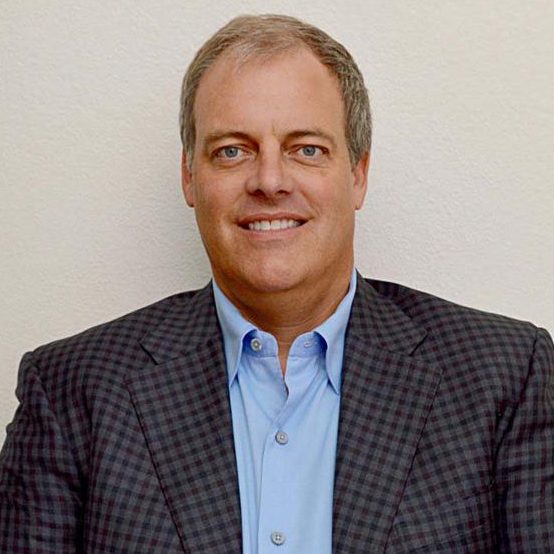 ---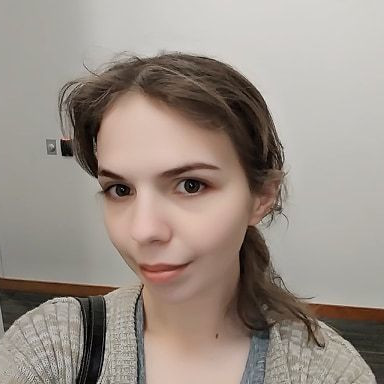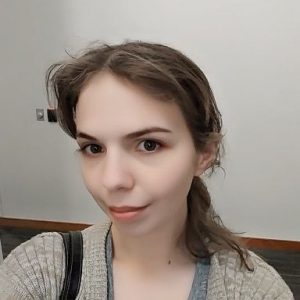 ---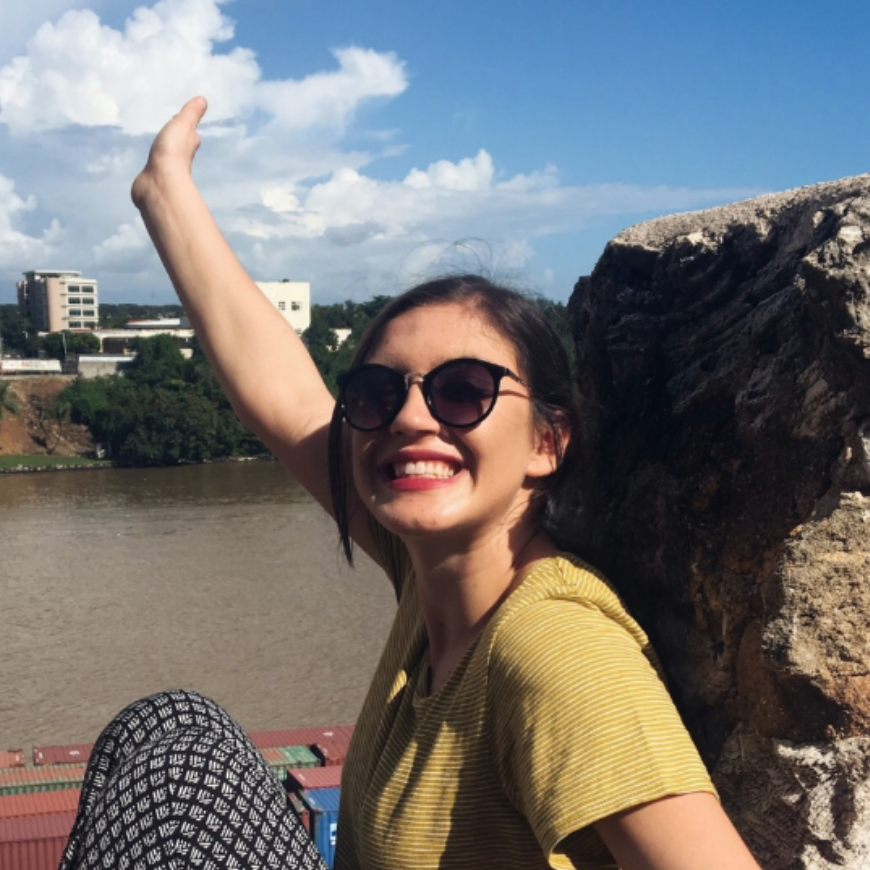 ---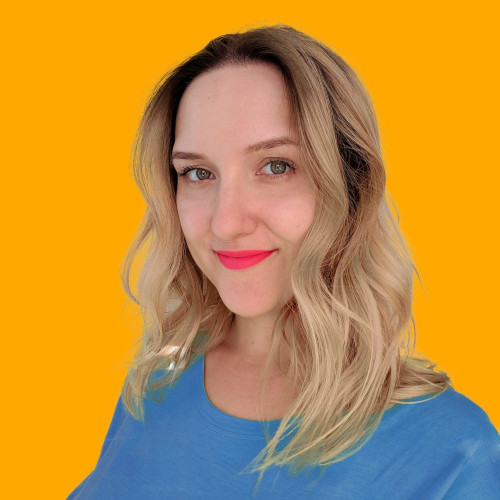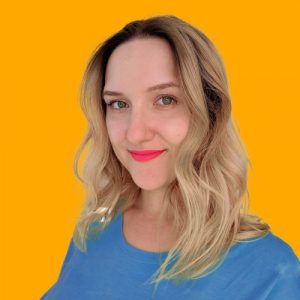 ---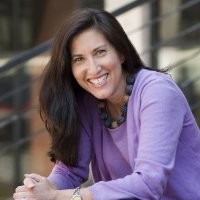 ---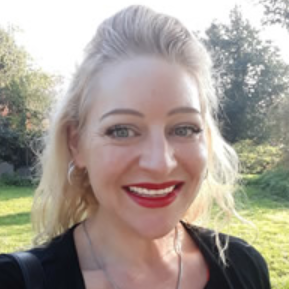 ---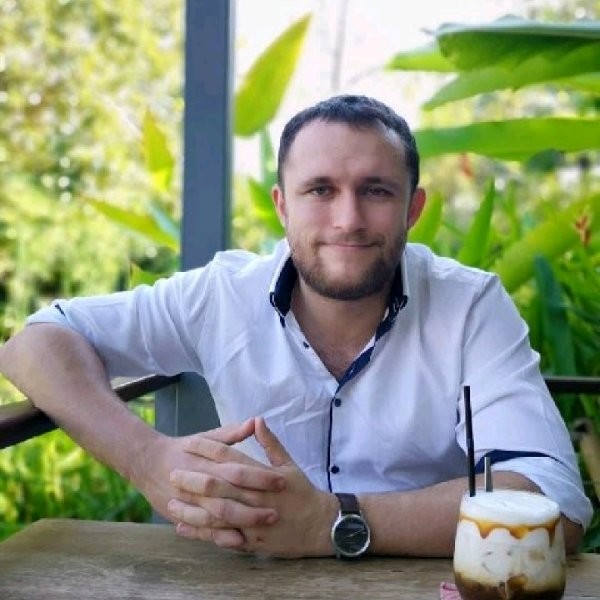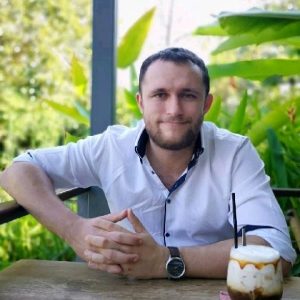 ---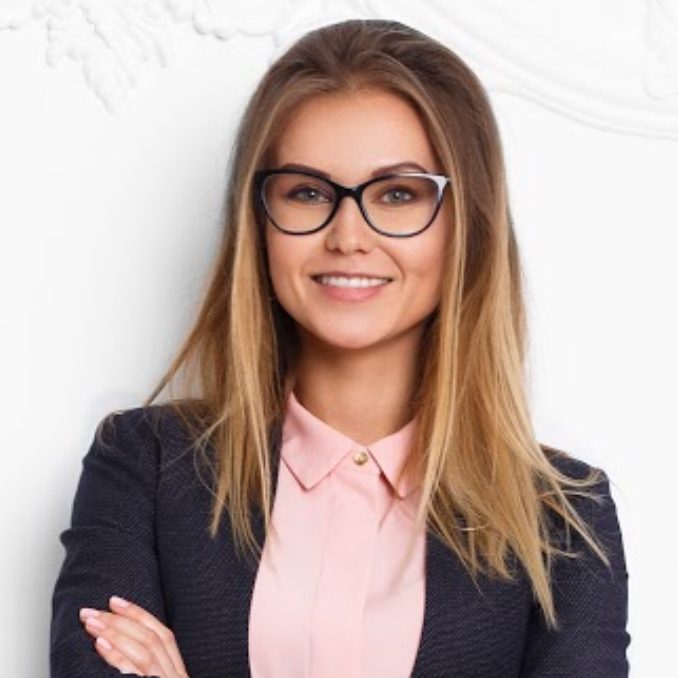 ---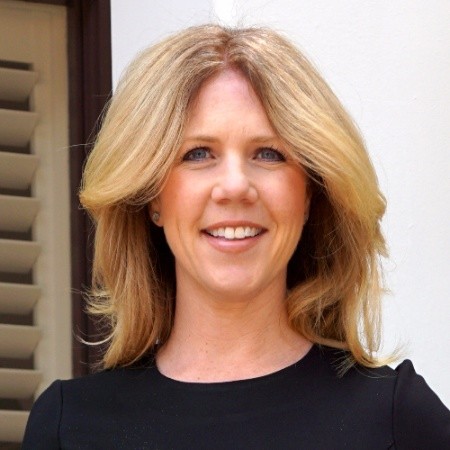 ---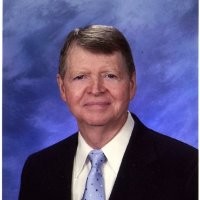 ---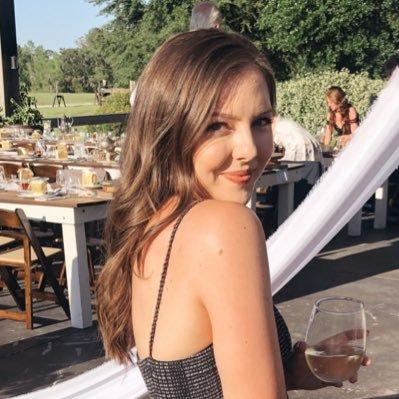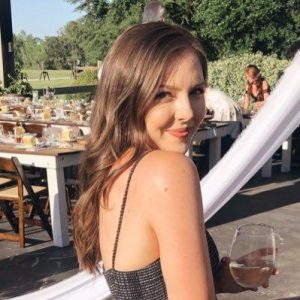 ---
Bottom Line: How to Do Market Research
Market research involves gathering primary and secondary source data about a business's competition, customers, and other matters relevant to its products and services to boost development and growth. While elements of market research campaigns vary, most businesses can conduct research easily by defining a goal, mapping our target audience demographics, conducting competitor research, soliciting feedback, and evaluating findings.
This process can be time-consuming, however. One way to conduct valuable market research for your business without taking time away from day-to-day operations is to hire a freelancer. Fiverr lets business owners hire marketing professionals who are experienced in performing market research and crafting targeted marketing strategies—sometimes for as little as $5 a gig. Start searching for freelancers on Fiverr now.