Sharing online content with leads and clients via email is an easy way to build brand awareness. However, finding email addresses to build your network can be time-consuming. To help, we assembled the top tools for finding and tracking email addresses; these include email permutation generators, reverse lookup tools, and social media crawling tools.
Finding emails is only part of the marketing equation. To make the most of your growing list, you'll need a tool to organize contacts and help with targeted marketing campaigns. Try a customer relationship management (CRM) tool like ZohoCRM to organize your potential clients so you can nurture leads and convert them into sales—without fumbling with spreadsheets and checklists. Click here to learn more about building your business with ZohoCRM.
The 14 best tools and tips for finding email addresses online for lead generation are:
1. Search By Name and Domain with VoilaNorbert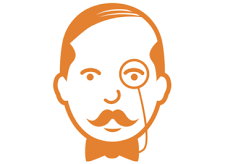 VoilaNorbert is a lead prospecting tool that lets users enter a person's name and an associated domain to produce email addresses with a 98% rate of accuracy. The platform is considered the most accurate and consistent email prospecting tool on the market. You can get 50 addresses for free and paid plans range from $49 for 1,000 addresses per month to $499 for up to 50,000 addresses per month. Plus, VoilaNorbert offers email verification tools and lead enrichment.
2. Scan Webpages with Hunter.io

Hunter.io is an online platform and Chrome plugin that prospects leads by scanning webpages for corporate and personal email addresses. Users have the option of entering a company's domain name or an employee name and company domain to generate an email address. Like VoilaNorbert, Hunter users can complete 50 search requests for free each month. Paid plans range from $$49 per month for 1,000 requests to $399 per month for 50,000 requests.
"We first started finding niche related blogs/websites to send our pitches to by searching niche related keywords on Google and then thoroughly analyzing the website in order to find the correct email address. Ultimately, we discovered Hunter.io and our strategy became splitting the job between two people—one would find all the websites that are niche-related and construct a list with their URLs and the other would use Hunter.io to find the email addresses of these websites. This has not only saved us lots of time, but also money. Now we have more time to focus on writing better pitches and other things that matter. We 110% recommend it to all small businesses looking to grow their company."

—Patrick Dhital, Co-Founder, Honey Skin
3. Scan Social Media with Buzzstream

BuzzStream helps find emails located on websites but it also helps users locate social media profiles. Additionally, BuzzStream features a Chrome plugin plus a standalone web app. The Starter Plan is available for $24 per month and lets one user research 1,000 contacts. The most robust plan—Comprehensive—is available for $299 per month for six users and 100,000 contacts. Each package also includes lead prospecting and discovery searches.
4. Check Email Permutations with Email Permutator

Unlike other platforms on our list, Email Permutator is simply a Google Sheet that eliminates the need to manually input the potential permutations of an email address. To use Email Permutator, enter the name and domain of the person you want to find and the software will generate numerous permutations of the email address. Then, use the LinkedIn's Sales Navigator plugin for Gmail to search LinkedIn for the correct version of the address.
5. Run Targeted Searches with RocketReach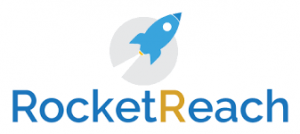 RocketReach is a Chrome extension and lead enrichment tool that lets you find email addresses and phone numbers on websites using targeted search criteria. You can then use the platform to organize and export contacts as lead lists and add to those lists with missing data points like titles and work history. RocketReach doesn't offer a free plan but you can sign up for paid services; prices range from $49 per month for 170 contact look-ups to $249 for 1,150 look-ups.
6. Discover LinkedIn Contacts with Dux-Soup

Dux-Soup is an email prospecting tool that works with LinkedIn to download profile data and upload it to your CRM for easy lead management. The software then uses the email addresses it collects from LinkedIn for targeted Facebook ads or direct marketing campaigns. The platform offers a free and paid versions; the latter costs $11.25 per user per month for the Professional plan and $41.25 per user per month for Turbo.
"For LinkedIn, using an application such as Dux-Soup, a Chrome add-on, will allow you to discover email addresses if they are public. Then, follow up after you connect with a personalized message and offer (something of value) in exchange for their email address. More work for higher quality leads."

—Dillon A. Mitchell, PE, KowabungaStudios.com
7. Scan Public Sources Using SellHack

SellHack is another browser extension for Chrome, Safari, and Firefox that reviews public data sources to find email addresses. You can use the free version of the platform to search up to 10 emails per month. Paid options range from $3 per month for 100 email credits to $60 per month for 2,500 email credits. In addition to helping users track down and verify email addresses, the platform syncs with Salesforce so you can manage and nurture your new leads.
8. Scan for Business Contacts Using LeadFuze

LeadFuze is lead generation software that crawls the web and various data sources looking for leads that match business-specific criteria. The platform then verifies email addresses before adding relevant leads to your list or CRM. LeadFuze's Fuzebot also double-checks leads across all of your existing contacts to avoid duplication. You can sign up for LeadFuze and get 25 leads free or sign up for a paid plan for $97 per month, per user, or $297 per month for teams.
9. Search by Company & Job Role with FindEmails.com

FindEmails.com is software with a Chrome extension that lets you search for email addresses by name and company or by company and job role. The platform runs advanced deliverability tests for every email address with 98% accuracy. Plans range from $19 per month for 500 email credits to $99 per month for 10,000; each plan also comes with 50 free leads. You can also buy verified email lists from other FindEmais.com users for around $0.01 per lead.
10. Target Specific Companies with FindThatLead

FindThatLead allows you to search for email addresses by company URL, making it a great source for sales targeting specific companies. The platform offers a free plan with 10 credits per day (300 per month) and a paid plan with 5,000 monthly credits for $49. Both plans also include a Chrome extension and access to FindThatLead's Google Spreadsheet add-on so you can upload a .CSV with names and domains to simplify bulk email searches.
If you want to go beyond a general Google search, try LinkedIn. To make the most of the platform, export your current LinkedIn connections by accessing them in "My Network." Log in to your account, navigate to "My Network" in the toolbar at the top of the page, and then click on "Continue" on the right-hand side of the user dashboard. LinkedIn will generate a spreadsheet that you can connect to your Gmail account or other email platform.
12. Identify a Pattern with Email Format

Many of the tools used to find email addresses depend on patterns to identify accurate addresses. Email Format allows users to search for domains, view popular domains, and browse domains alphabetically to determine potential email formats for leads. The platform's basic tools are free but users can pay $1.25 or more per month for advanced features like access to a support team, exportable excel reports, data validation, and API access.
13. Google Your Leads
If you already have a person's name and company website, finding an email address may be as simple as performing a Google search. However, you should make the most of your searches by using the person's name, company website, and key terms like "email," "contact," or "contact me." Using these phrases and the proper search term format will help Google more efficiently and effectively crawl the web for your lead's contact information.
Try these search formats to find email addresses with Google:
[name] + email (or) email address
[name] + contact (or) contact information (or) contact me
site:companywebsite.com + [name] + email
site:companywebsite.com + [name] + contact
14. Create Targeted LinkedIn Searches with Sales Navigator

You can also find email addresses on LinkedIn using the Sales Navigator tool. The paid platform offers several features, including the advanced lead and company search tool that lets professionals find prospects using searches by company, title, industry, region, and other parameters. Options are available for between $64.99 per month for the individual version and $103.33 per month for the team version.
Bonus: Clean Out Invalid Emails with ZeroBounce
ZeroBounce is an email validation tool that will remove all invalid email addresses from your email list to prevent email bounces. In addition to removing email addresses that don't exist, the software removes email addresses that are misspelled. This protects your IP reputation and improves performance of your email marketing campaigns. ZeroBounce lets users verify 1,000 emails per month for free and offers pay-as-you go and monthly plans from $15 per month.
"Once you've scrapped emails with the tools mentioned, you don't want to send emails right away. First, you want to make sure the emails you got are valid. I use the tool ZeroBounce to do so. This is the most accurate one."

—Jonathan Aufray, Co-Founder & CEO, Growth Hackers
Bottom Line — How to Find Email Addresses
Finding email addresses is key to effective prospecting and business owners can use a variety of tools and strategies to do so. These range from free Google and LinkedIn searches to more expensive software that allows you to target specific leads. Try the tools and tips above to start growing your email list today.
Once you have success building your email list, it can be challenging and time-consuming to organize them. Try ZohoCRM if you want a comprehensive customer relationship management tool that can help you organize, nurture, and convert your leads into paying customers. Plus, ZohoCRM can integrate with several email tracking tools using Zapier, making your marketing campaigns a cinch. Click here to start organizing—and marketing to—your email contacts.