If you want to learn how to make money in real estate, go to your nearest McDonalds. Sure, the fries are amazing, but you may be surprised to learn that the land they're made on is far more important to the company than their french fry recipe. In fact, real estate is such a crucial part of McDonald's bottom line that founder Ray Kroc famously quipped that he was in the real estate business, not the burger business.
In order to get you inspired enough to start your own real estate empire, we interviewed CEOs, investors, brokers, and tech gurus to see how they are making money in real estate in 2018. Here are the top 37 ways to make money in real estate:
---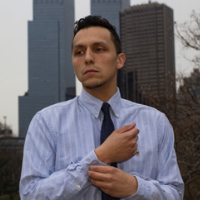 1. Reach Out To Properties Listed For Sale By Owner
Nicholas Thomas, Fit Small Business
When you're looking for quality leads, a great idea is to prospect properties listed as for sale by owner (FSBOs). Try using a lead management software, like REDX, that will search for homes listed as for sale by owner and deliver viable FSBO leads to you up to 24 hours before any other service. It even finds missing contact information, verifies it against the DNC list, and its autodialer only connects you to leads who are ready to talk.
Once you get the homeowner on the phone, you can easily disarm common FSBO objections by using the free scripts provided by REDX, proven to get real estate agents more listing appointments. With REDX, you get viable FSBO leads without having to drive around or scour the internet. You get to spend your time doing what really matters: selling. Click here to get started.
---

2. Fix and Flip Houses
Than Merrill, CEO and Founder of FortuneBuilders and Star of A&E's Flip This House
Fixing and flipping houses is an excellent short-term real estate investment strategy. In order to make money, house flippers search for undervalued homes that need renovation, then renovate and sell those homes for a profit. Of course, successfully flipping houses isn't exactly simple.
---

3. Represent Home Buyers
Kenny Truong (aka #FASTAGENT), Realtor, Climb Real Estate
Kenny Truong went from a total real estate beginner to one of the most successful buyer's agents in Oakland without a strong sphere of influence to get this first clients from. How did he do it? Easy. In addition to being a killer salesperson, Kenny used viral advertising on Twitter and Facebook, Zillow Premier Agent, and a fun but information rich email marketing campaign.
---

4. Invest in REITs (Real Estate Investment Trusts)
Real estate investment trusts are firms that own, manage, or otherwise represent real estate (usually large) portfolios. Investing in an REIT can be a great way to invest in the real estate market with relatively fewer risks. Here's David John Marrotta on the ROI of REITs in Forbes.
"While bonds appreciate on average 3% over inflation and stocks appreciate about 6.5% over inflation, real estate falls between these two. Residential real estate investments appreciate about 4.1% over inflation and commercial real estate investments appreciates about 4.9% over inflation.
They also have a lower volatility than U.S. stocks. The lower volatility and low correlation together means that REITs find a place in the efficient frontier of investing when you are crafting your investment plan."
---

5. Join Virtual Brokerage to Earn Higher Splits
Tamir Poleg, CEO, Real
Joining a real estate brokerage firm is a great way to receive consistent leads. Try joining a virtual brokerage, so that you can work from wherever you want. Real, a tech-powered brokerage, is able to generate leads for their agents online and offer up to an 85% split because they cut overhead costs by not having to pay for an expensive office lease. They even offer their agents their own personally branded app — all at no monthly fee. Click here to get started.
---

6. Invest in Short Term Rentals
Andrew McConnell, CEO, Rented.com
Love them or hate them, sharing economy startups like Airbnb are here to stay. As a result, tech savvy real estate investors have been clamoring for opportunities to invest in short term rentals. Andrew McConnell, CEO of short term property management resource Rented.com explains the allure:
"The rise of Airbnb and VRBO in recent years has created a tremendous real estate investment opportunity for those who have been paying attention. As travelers increasingly prefer "alternative accommodation" options to hotels, the rental demand for such properties increases. This increased demand leads both to greater occupancy and to higher nightly rates. With Rented.com's recent Short-Term Rental Income Report we have seen a number of markets where on average you can expect a double digit cap rate, with individual opportunities far exceeding even that."
In order to find a great short term rental property to invest in, focus your search in areas with high demand for short term rentals. This means cities like New York and San Francisco, college towns, or areas popular with vacationers.
---

7. Invest in Non-Performing Notes
Non-performing notes are mortgages that borrowers are behind on. Instead of foreclosing on the property and selling the home, lenders instead sometimes sell the non-performing mortgages to investors at a deep discount.
There can be a great deal of financial risk investing in non performing notes, so proceed cautiously. Lengthy legal battles to foreclose and get a clear title can cost investors tens of thousands in legal fees.
---

8. Consider a 1031 Exchange
Let's face it, being a landlord can be hard work. Fixing your tenant's toilet on a Saturday night isn't for everybody. If you want to trade your rental property for an investment that doesn't require a plunger, you should consider a 1031 exchange. Here's how they work:
Section 1031 of the IRS code allows real estate investors to sell investment properties in exchange for a "like-kind" property of equal or greater value. For example, you could sell your two family rental and co-invest in say, a shopping center or office building. Sure, this doesn't sound that exciting until you learn that under a 1031 exchange, you won't pay a dime in capital gains tax.
Realized1031.com allows you to co invest in turn key commercial properties that can give you a great ROI without the midnight calls to fix toilets. Their investments range from retail and office buildings, to a $40 million apartment complex in Florida.
---

9. Represent Home Sellers
Stacy Galan Schailendra, Atlanta Real Estate Professional, Sotheby's International Realty
With all the tech tools vying for an agent's marketing dollars these days, many realtors forget the core skill any good salesperson needs: how to build and maintain relationships.
Though she uses cutting edge real estate marketing software and makes extensive use of Zillow Premier Agent, Stacy attributes much of her staggering success in real estate to one of the oldest tricks in the book: cold calling expired and FSBO leads.
---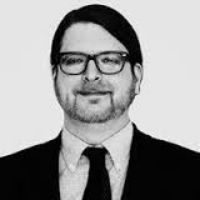 10. Join Zillow Premier Agent
Emile L'Eplattenier, Real Estate Marketing and Sales Analyst, Fit Small Business
We wholeheartedly agree with Stacy. After all, all of the software in the world won't help you make money if you don't take the time to learn how to generate, nurture, and close leads. If you want leads to work with right away, check out Zillow Premier Agent.
---

---

---

---

---

---

---

---

---

---

---

---

---

---

---

---

---

---

---

---

---

---

---

---

---

---

---

---
Over to You
So those are our pro tips on how to make money in real estate. Have you come across a unique way to make money in real estate? Let us know in the comments.