Rebranding involves changing visual and text-based elements, such as your logo and tagline, that represent your brand to the public. If you institute a new mission or need to change public perception of your company, consider rebranding. To do so, examine how successful competitors are branded, then use this to inform your new brand identity.
One of the most time-consuming and costly aspects of a rebrand is designing a new website. Instead of trying to convert an old design into a new one, build one quickly with Squarespace. It makes designing a professional site in-house and with no technical expertise fast, easy, and affordable at just $12 per month. Try Squarespace today.
How Rebranding Works
Rebranding is when a company updates its visual and text-based identity, including logos and taglines, to help change public perception of its brand. To successfully rebrand, research your market and competition to understand what your audience wants. Then, create a strategy for building and deploying a new brand. Finally, update your brand identity—including all branded assets—and introduce it to the public.
Before you begin rebranding, it's important to identify the precise reason you're developing a new brand; this helps you determine future brand strategy and determine if rebranding is successful. Next, analyze your market, learning who your target audience is and what their needs are. Once you have collected this information, analyze your competitors—what they do and what they offer, and how these are reflected in their own brands.
By understanding your market, you can then begin creating your new brand strategy, or long-term branding plan. Depending on the goal of your rebrand, this may simply include a new logo, or it may include a whole new brand image with new messaging and a revised mission statement. Write down exactly what you want to change and what the proposed changes are—as well as which changes are the most important. This helps you prioritize rebranding tasks.
With a new brand strategy set, it's time to actually redesign and update your brand identity. This is where you put your new brand strategy into action. To do this, redesign all brand elements related to your rebranding goal—including, as relevant, your logo, tagline, website, and social media channels. Next, publicize your rebranding using press releases, email campaigns, and paid ads. Finally, maintain your new brand and track its effect on your target market.
When to Rebrand a Business
The ultimate goal of a rebrand is to change how the public views a company. This might be because it has evolved and is seeking to reach a new market, it isn't happy with customer perception, current branding doesn't serve its target audience, or its existing brand is antiquated.
Here are the five most common instances when a business should rebrand:
When your brand isn't clear: Not all businesses have a clear brand, or something they're known for. Without a clear brand, businesses don't stand out from competitors. If you lack this kind of differentiation, you might need rebranding. For example, in the crowded auto industry, Volvo has branded itself as a "safe car company," while Toyota is known for reliability.
When your branding is outdated: Times change and so do brands. Sometimes, branding becomes antiquated or simply irrelevant with the introduction of new competition. Dated brand elements can include everything from an old logo that now looks unprofessional to taglines and messaging that don't connect with target audiences—or are outright offensive.
Current branding doesn't represent the business: Brands don't always effectively serve a business, meaning sometimes there's a disconnect between how a company wants to be seen and how it is actually viewed. This often happens as a business evolves, such as changing its product or service offering or updating its mission.
When the market evolves: Markets are constantly changing, and what led to your success may not be enough to keep you successful. As a market changes, branding needs to keep up to stay relevant. For example, when cafes—most notably, Starbucks—became popular in the 1990s, McDonald's responded by not only offering a new line of coffees and cafe-type products, but it did this under the branded name McCafe.
When you want to reach a new market: As businesses evolve, so does their audience. And while some brands may be able to stick to their longstanding branding when expanding into new demographics, it's likely they have to change to appeal to a different set of consumer needs, interests, and pain points.
Before diving into a rebrand, carefully consider whether or not your business is ready for it. A rebrand should ultimately align how a business wants to be perceived by its audience with how that audience actually perceives it. A disconnect happens when a brand is weak, incomplete, or poorly designed; to avoid this, and the lost sales that come with it, make sure you clearly identify a reason for rebranding.
How to Rebrand a Business in 5 Steps
To rebrand, first identify why you're rebranding and then conduct market and competitive research to see how best to position your new brand for maximum impact with your target audience. Next, develop a brand strategy, which is your plan for creating your new brand identity, including elements like logos, taglines, websites, and other assets. Finally, publicly announce your new brand.
Here's how to rebrand your business in five steps:
1. Identify Why You're Rebranding
There are countless reasons to rebrand, but most fall within five categories: market evolution, business evolution, new market prospecting, poor perception in your target market, and weak performance among competitors. Take some time to consider these common reasons for rebranding; if you feel one of them is likely true of your business, be sure to back up your hypothesis with consumer and market data.
Here are five common reasons to rebrand:
Your market has evolved
Your business has evolved
You are looking to enter a new market
Your current brand isn't a good fit for your target market
Your current brand isn't strong enough to stand out against the competition
Rebranding requires a serious investment of time and resources, so it's best to understand the real reason for the rebrand. Take time to consider the reasons noted above, and be sure you share your thoughts with company stakeholders to get their insight.
2. Conduct Market & Competitor Research
Market research is the process by which you collect information on your market to understand how your target audience operates, what their needs are, and how you can connect with them. Competitor research specifically studies competing businesses—including their brands—to see how they have been successful in creating and deploying an effective brand identity. It's important to conduct both types of research in order to inform your rebranding strategy.
Here are the two types of research that should form the foundation of your rebranding:
Research Your Market
Conduct market research to not only get to know your existing customers better, but also to get to know your target audience. Consider how a rebrand will affect existing customers; ask yourself what customers really want and what motivates them. Wherever possible, collect data on target audience demographics, needs, pain points, and interests to help inform your research.
Here are several questions to ask when researching your market:
How will a rebrand affect your existing customers?
How will a rebrand reach and resonate with your target audience?
What do you sell and why do customers buy from you?
What about your mission or message resonates most with customers?
What language does your target audience use to convey its needs and how can you use that same language in your branding?
What are the spending habits of your ideal buyers?
Where and when do your current customers most frequently buy your products?
Analyze Your Competition
Next, conduct competitor research. You can do so by searching for product or industry keywords, plus your location, in Google (such as "landscaping miami") and reviewing top-ranking company sites. You can also dig into online business directories like Google My Business and Yelp to find competitors by category. Then, review their websites, brands, and all available materials to see what they offer and how they present themselves to the public.
Here are several questions to ask when analyzing your competition:
What does your competition offer and how do they present themselves?
What does your competition do well?
What do you do better than your competition?
Whom does your competition target?
How does your competition brand themselves?
What is your competition's stated mission?
What are customers saying about your competition?
By understanding your competitors' offerings, who they are targeting, what their mission is, and how their branding reflects these elements, you can uncover how your business is different and where you might improve your own branding. Keep in mind that you don't want to merely mimic your competition; use what they do well in the context of your own brand and messaging while also setting yourself apart.
3. Develop a New Brand Strategy
A brand strategy is your long-term plan for building and maintaining a successful brand. It's essentially a game plan for your rebranding, which outlines your brand positioning—or how you want consumers to think of your brand—as well as all elements that need to be updated to reflect that positioning, how they will be updated, and when they will be made public.
Determine Brand Positioning
In short, brand positioning is how consumers think of a brand. It is a brief description of how your business fits in its market and the minds of consumers. To draft your own brand positioning, think about your company's unique value proposition and how you want this to be presented to consumers. Be sure to choose only one thing; it's easier to brand around one thing than it is to brand around several.
Consider, for example, competing Japanese automakers Toyota and Subaru. While both offer similar product lines, they're positioned very differently. Toyota is the ultra-reliable brand (with ads boasting vehicle longevity), whereas Subaru is the free-spirited brand for outdoor enthusiasts. Instead of competing for reliability, Subaru uses its wide range of all-wheel drive vehicles—something conducive to outdoor adventures—as its differentiating factor.
Create Your Brand Messaging
Brand messaging is what communicates your brand position to your market. This includes everything from your business name and tagline to website copy. In short, it's anything that tells your audience what your brand is, what it stands for, and how it delivers on your company's mission statement. To meet your rebranding goals, determine what messaging you need to adjust or create and only focus on those elements. Also, be sure all messaging is consistent.
A great example of effective, cohesive, and consistent brand messaging comes from RedBull. Its slogan, "It gives you wings," conveys a sense of incredible achievement—powered by RedBull. The company has maintained consistent messaging over the years by connecting its tagline to various kinds of incredible achievements—including extreme sports and record-breaking stunts.
Determine Rebranding Needs & Timeline
Now that you have your brand position and messaging in place, outline the additional brand elements that you will need to update. This may include your logo, website design, social media accounts, print advertising, digital ads, packaging, employee uniforms, or anything else with your brand. Start with the core elements that will likely be deployed on products, like your logo, then move to brand elements that will be shared with the public less frequently, like taglines.
Here are nine major elements of a new brand identity:
Business name: In some cases, businesses change their name as part of a rebrand. This is typically when a business has expanded and their name no longer represents what they offer or where they offer it.
Logo: A logo is the first thing people see, and though logos should generally be simple, they can still say a lot about a business. As a business grows or evolves, it may want to update its logo to send a new message to its market.
Tagline: As a business or a market changes, a tagline should, too. This will help businesses better communicate and connect with their target audience.
Marketing materials: All marketing materials a business uses should be updated following a rebranding—from brochures and catalogs to business cards. This ensures a consistent brand presence.
Packaging: A business selling products should also update packaging to reflect its new brand image. This goes beyond swapping out your old logo for a new one. It also includes types of packaging, label colors and sizes, fonts, and anything else involved in the design of product packages.
Signage: Brick-and-mortar businesses will need to update their signage after a rebrand so that its new sign uses its new name, logo, and color scheme. Without this change, customers will likely be confused.
Website: Every business needs to update their website after a rebrand so that the site aligns with the new brand instead of the old. Businesses doing a light rebranding may be able to update their existing site, while those conducting a total rebrand will likely need to create a new site.
Social media: Businesses undergoing a rebrand should update all of their social media accounts with new brand elements from media (i.e., profile pictures and cover photos) to brand messaging. This includes updating all accounts, such as Facebook, Instagram, Twitter, YouTube, Pinterest, and LinkedIn.
Advertisements: How a business advertises will change post-rebrand. Businesses should choose to advertise over platforms that reach their audience with ads that reinforce not only your new brand's visual elements, but also its messaging.
Once you have a list of these elements in order of priority, create a rough outline of when you need each one to be updated and deployed. Also, make a note of who should be involved in the rebranding and, as applicable, what the cost will be (such as the cost of outsourced logo design). Finally, add notes to your outline about brand details you want to share with rebranding collaborators, such as brand colors and fonts. You can even add sketches, as desired.
4. Update Your Brand Identity
With a clear brand strategy, the next thing to do is to re-design and update your brand identity to match your established brand position and messaging. Using your outline in step 3 as a guide, work with internal team members and, as necessary, outsourced designers to help update your brand elements. Make sure you stick to the timeline as closely as possible and only deploy new brand elements when they are completely ready.
As you finalize brand elements, make sure they are stored in a centralized place for access by all team members who might need them. Also, if you are creating graphics files, make sure they are in formats that can be used by all relevant employees.
5. Publicize & Maintain Your New Brand
Once you have updated your brand identity, it's time to introduce your new brand to the world. This is critical as it allows you to control how potential customers learn of the new brand and ensures existing customers aren't surprised by it. To publicize your new brand, share it with the public by getting press coverage or hosting an event. Also, tell your current customers about it using email marketing or social media.
Here are five ways to publicize your new brand:
Get press coverage: Create and distribute a press release to get exposure across local and national news outlets. The best way to land press is by using a press release distribution service that sends your press release to outlets that serve your target audience. Learn more about how to write a press release.
Host an event: For brick-and-mortar businesses, a fun way to introduce a new brand is by hosting an event. This is especially good for hospitality businesses like restaurants that get a facelift during the rebranding process and want to show off both their newly designed interior and fresh menu offerings.
Email marketing: Notify your existing customer base using email marketing. It's an easy way of reaching out and introducing your new brand to your customers, plus it lets you explain why you rebranded and what the rebranding means for them.
Use social media: Announce your rebrand over your social media networks. This can be a good opportunity to reach existing customers, but it also explains to new visitors why your profile appearance and content are changing.
Try co-marketing: Partner with another company to publicize your new brand. For example, a rebranded tea company could partner with a local hotel and offer them discounted products. By providing them with affordable tea for their guests, the tea company not only creates a lucrative new partnership, but exposes its rebranded tea to a new audience.
Rebranding a business is not a "one-and-done" effort, but a continued and consistent effort to maintain and strengthen it. For rebranding to be successful, every area of a business needs to buy in to the rebranding and do their part to promote it both internally and externally. Those who are central to the rebranding effort should make themselves available to other employees if they have questions; this helps ensure the new brand messaging remains consistent.
7 Examples of Successful Rebranding
One of the best ways to learn how to rebrand is by looking at examples of other businesses that have successfully rebranded. To help, we have gathered seven of the most successful and high-profile rebranding efforts in recent years, along with an explanation of what the rebranding entailed.
Here are seven prominent examples of rebranding:
1. Uber
Uber, the ride-share behemoth, decided to rebrand after the resignation of its CEO, Travis Kalanick, who made headlines for sexual harassment. It rebranded to change the public's opinion of the company, and while the public-facing rebranding elements were minimal—the company dropped the all-caps logo in favor of a friendlier version—it also updated its core offerings, including adding driver verification to help riders feel more secure.
2. Burberry
Burberry, a British luxury fashion brand known for its $2,000 trench coats, became so synonymous with gangsters in the United Kingdom that the brand was actually banned from some pubs. Naturally, this led to a loss in market share as many consumers did not want to be associated with a "criminal" brand. Burberry responded by repositioning its brand as distinctly more sleek and modern—backed by several high-end ad campaigns with sexy, glamorous models.
3. Harley Davidson
In the early 2010s, Harley Davidson was struggling to stay afloat; its late 20th-century consumer base was no longer in the market for motorcycles. What the company needed to do was update its image to appeal to a wider demographic—including both younger generations and a more "white collar" market. As part of its 2016 rebrand, it created new motorcycles that were more modern and easier to ride alongside clean-cut, energizing messaging.
4. Volvo
Volvo is an automaker that has always leaned on its Swedish practicality, but it has also competed in the high-end luxury market. Being overshadowed by other European luxury makes such as Mercedes and BMW, it needed a new brand to stand out. To do this, it rebranded itself in 2010 as the luxury brand synonymous with safety. Advertisements revolved around Volvo's safety features—along with its sleek design, sexy appeal, and top-notch engineering.
5. Lego
Lego was losing popularity in the 21st century to modern, tech-based toys, so it rebranded to stay current in a market saturated with electronics. It took a unique approach to rebranding, though; it sought to attract kids by giving them even more hands-on experiential fun than Legos themselves. This took the form of the now-celebrated Lego movies, Legoland, and a beloved amusement park.
6. Southwest Airlines
Southwest Airlines, formerly positioned as a budget airline, worked to reposition itself in the early 2000s as the fun, friendly airline that backs low prices with extra services. It sought out younger generations and young families as customers by offering services that this demographic values, such as free checked bags and refundable tickets. The company also rolled out fun and youthful ads, as well regular festivals in cities all over the country.
7. Irving Oil
Gas stations traditionally compete based on location, familiarly, and price, and while Irving Oil was one of the many in the mix, it wanted to stand out. To differentiate itself, it rebranded around 2010 to position itself as the clean and modern gas station. It achieved this by updating gas pumps and offering better in-store amenities such as bakeries, food bars, and clean restrooms. It also updated its logo and dropped "oil" from its name.
5 Tips for a Successful Rebrand
Rebranding can be a difficult process that is comprised of many different stages and strategies, and every business will have their own approach to meet their unique goals. To get more insight into how to rebrand a business, we asked the pros for their tips.
Here are five tips from the pros for a successful rebrand:
---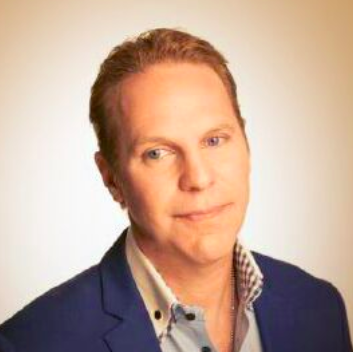 ---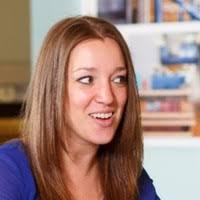 ---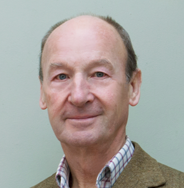 ---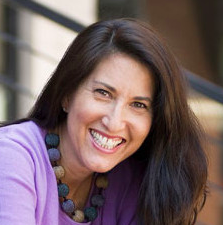 ---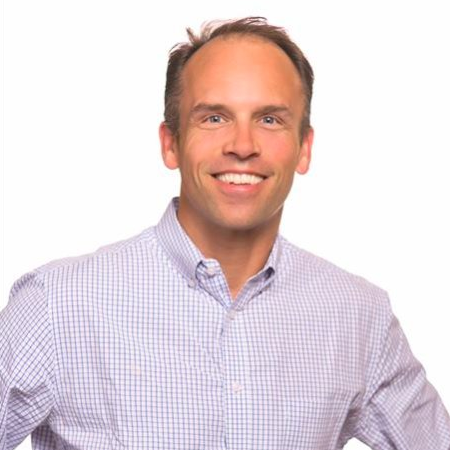 ---
Frequently Asked Questions (FAQs)
How much does it cost to rebrand a business?
Rebranding can be expensive for many businesses, costing anywhere from a few hundred dollars to over $100,000 depending on the scope of the rebrand. A small business that wants to update its brand identity will incur basic costs such as the logo design, updating all marketing materials, signage, and website. A larger company will spend much more as it has to deploy new branding materials on all products and assets.
How do I rebrand my website?
Part of rebranding a business is updating and rebranding a website to reflect the new brand. This can be done by updating your existing website—such as changing your logo, tagline, messaging, fonts, and color scheme—or building a new website. This can be created easily using a site builder such as Squarespace, or using a CMS such as WordPress. Learn more about how to build a small business website.
What is a brand image?
In short, a brand image is how the public perceives your company. This can be affected by your brand identity, your mission statement, the products and services you deliver, and your customer service. Learn more about brand image and branding statistics.
What's the difference between brand image & brand identity?
Brand image is how people view a brand, whereas brand identity is how a brand presents itself to the public. Ideally, a brand's identity and image align, though this is not always the case; when it doesn't, it's often an indication that a business needs to consider rebranding.
Bottom Line: How to Rebrand
Rebranding involves the update of a business' visual and text brand assets. This update helps create a positive brand image that increases consumer interest and sales. To rebrand, conduct market research and set your branding goal. Then develop a brand strategy, create a new brand identity, and introduce the new brand. Lastly, work to maintain the new brand.
Every business that rebrands needs to update its website to reflect its new brand, but this can be a laborious and painstaking process. Updating an old site often proves difficult and ineffective, so those looking to build a new site quickly and easily should try a site builder, such as Squarespace. It's not only easy, but it's affordable with plans starting at $12 per month. Try Squarespace today.