A real estate brokerage includes one or more agents who act on behalf of a managing broker. Only licensed brokers may start a brokerage; to start one, acquire a license, create a business plan, secure funding, and hire agents. These agents then work with you, the broker, and split commissions on their sales.
Here is how to start a real estate brokerage in 11 steps:
1. Acquire a Broker's License
Before creating your brokerage business plan and searching for funding, you will need to acquire a broker's license. To do so, make sure you meet your state's realtor work requirements, take the pre-licensing broker education classes, and pass the broker's exam.
Evaluate Work Experience
Most states require several years of experience as an agent—or a specific number of completed transactions—to become a real estate broker. Review your state's requirements as determined by your government-run real estate commission. This information is often available on their website.
Complete Pre-Licensing Broker Education
While education requirements can vary significantly by state, ranging anywhere from 45 to 900 hours, they can usually be met even while you are operating full-time as a licensed agent. Begin by reviewing broker pre-licensing coursework requirements on your state's real estate commission website, then choose an online broker pre-licensing program and complete the required credit hours.
Broker licensing exams are state-specific, which is why it's important you choose an online real estate school that has courses for your state. McKissock Learning is a good option, as it offers a dedicated online broker exam prep program in addition to topic-specific courses for brushing up on real estate topics.
Take the Broker Licensing Exam
To register for the broker licensing exam, visit your state's real estate commission. In many cases, you will be directed to a third-party exam scheduler such as PSI. Keep in mind that this registration often requires proof of pre-licensing coursework completion, so be sure you have this available.
A broker licensing exam, while different in every state, generally includes questions on risk management, broker tax issues, appraisals, and marketing, as well as finance and legal topics. They consist of 100 to 200 multiple-choice questions. Pass rates vary, though you should aim for 70% minimum.
If you pass the exam, you will be notified immediately and can submit a broker license application through your state's real estate commission. This application typically requires fingerprinting, proof of eligibility, and an application fee.
For more information, read our article about how to become a real estate broker.
2. Choose a Franchise or Independent Real Estate Brokerage
Once you've secured your broker's license, research the two types of brokerages you can start: a franchise or an independent brokerage. A franchise gives you a head start with the use of a known agency name, branding, and marketing for a yearly fee. An independent brokerage is not associated with a known brand and offers more freedom to develop your own marketing presence.
Evaluate Franchise Brokerages
Franchises, while costly, often seem advantageous because they include training for agents, a predetermined commission structure, and name recognition. But starting costs can be as high as $250,000, which do not include a myriad of recurring fees, such as monthly management fees, annual dues, transfer fees, transaction fees, or renewal fees.
The benefits of a franchise brokerage are many, however. At RE/MAX, for example, new franchise owners attend a four-and-a-half-day training on operations and are supplied with much of the information they need to succeed out of the gate, such as operation processes and agent commission splits. Additionally, franchises often come with name recognition, public trust, and agent training programs.
Explore Independent Brokerages
Independent brokerages have the advantage of lower recurring fees and higher control. These businesses have the freedom to develop their own branding, marketing, and strategy, and train agents in their own unique way.
However, starting an independent brokerage comes with a lot of responsibility. Brokers who take this path have to build up brand recognition, establish new client relationships, and learn best practices without the guidance of other successful brokers. They are also responsible for creating the business systems that will ultimately make their brokerage successful.
3. Determine Legal Structure of Your Real Estate Business
The legal structure of your brokerage is what determines your financial liability, taxation, and ownership. There are five legal structures for your brokerage you should consider: partnership, sole proprietorship, S corporation (S-corp), C corporation (C-corp), or limited liability company (LLC). It is recommended that you structure your real estate brokerage as an LLC for a variety of reasons, which we will highlight below.
Review Legal Business Structures
Before you choose a legal structure for your business, consider the financial and legal implications of the business types below. These will inform what kind of brokerage you can start and how it will be organized.
Partnership: A partnership means that you are sharing responsibility for running the brokerage and the finances with another person.
Sole proprietorship: A sole proprietorship means that you are the only person who has ownership or control of the company.
C corporation: C-corp means a corporation can sell private shares as needed for funding and incurs all of the tax and income liabilities placed on the company.
S corporation: S-corp means that the corporation has fewer than 100 shareholders, but avoids the double taxation (buying taxes and selling taxes) of a C-corp.
Limited liability company: An LLC separates the tax and financial burdens of the company from owners' assets, protecting them from bankruptcy or legal action.
If you are confused about the best route for choosing a business structure, then it would be best to talk to other brokers about the benefits of each structure, a tax accountant to find out if one business structure is better than another, or a lawyer to discuss the responsibilities of each business type under the law.
Consider the Reasons for an LLC
An LLC separates the financial and legal responsibilities of the company from those of the owner as an individual. While you should always carry errors and omissions insurance, you can further protect your own assets by placing brokerage liability solely on an established LLC. While other structures also protect your personal liability, LLCs do not require a board of directors, which legally structured corporations do.
The LLC structure also allows real estate brokerages to leverage pass-through taxation, or the ability of the brokerage owner to pay business taxes either through a business account or through a personal account. This flexibility can allow for tax breaks depending on how the pass-through status is used.
If you have more questions about how tax structures could benefit or harm your future business, we offer a direct comparison of LLC versus S-corp versus C-corp to help you determine which might best serve your needs.
4. Outline Brokerage Expenses
Before you secure financing for your brokerage, outline likely startup expenses and figure out ongoing costs. After compiling your total expenditures, you can write a viable business plan and seek funding.
Plan for Initial Startup Expenses
Starting a real estate brokerage entails mountains of branding and advertising. Some of this will be ongoing and other expenses will be initial startup costs. Seemingly small elements can cost a significant amount, so be sure to price out these out.
Here are some of the primary startup expenses that brokers face:
Website: A new website could cost anywhere from a few hundred dollars to $20,000 or more, depending on who you consult. If you are familiar with general website construction and tools, building your own IDX website can be an option.
Branded printed materials: A logo, signs, business cards, and brochures will be essential to company branding. You may have to pay someone to create these materials for you, or you can save money by designing them yourself.
Utilities: Keeping the lights on during the first few months of business might seem like an obvious cost, but it should be figured into the startup expenses.
Licenses: Business and brokerage licenses need to be received and renewed on a regular basis, so adding these to your startup expenses is necessary.
Memberships: Whether your brokerage prioritizes a membership in the National Realtors Association (NAR) or the local Chamber of Commerce, key memberships should be figured into the startup costs.
One way to ensure minimal startup expenses is by realistically evaluating which of the above elements you can do yourself and which need to be outsourced. Setting up social media accounts, for example, might be something you can do yourself. However, you may determine that your time is better spent working on infrastructure and outsourcing this work to Hibu or another firm that deals with social media management.
Define Ongoing Expenses
When starting a real estate brokerage, ongoing expenses can make all the difference in your bottom line. Determine which expenses are yours and which are the agent's to assume. Detail how much will you be spending on advertising, supplies, computers, copiers, errors and omissions insurance, and your office space.
Here are some of the important ongoing expenses for a real estate brokerage:
Office space: Paying rent and utilities for an office that provides agent desks and meeting spaces is an important startup expense; this will make it easy for your agents to meet with clients and close deals.
Advertising: Most brokerages assume that they will spend about 10% of their revenue on advertising costs and lead generation. How much you spend depends on your area and how many real estate agents you employ.
Equipment: From copiers to computers, your real estate office staff will need equipment to do their job, and a broker supplies it. It's always prudent to budget for ongoing maintenance and purchase expenses as your brokerage grows.
Furniture: Realtors need desks, chairs, and meeting tables to meet with clients and conduct business for the brokerage. This is an ongoing expense only insofar as you will need to add furniture as you grow and replace old furniture that wears out.
Office supplies: Paper, pens, forms, and folders provided by the brokerage are not a large part of daily operations, but these office supplies are essential items. You need to keep these stocked.
Insurance: Consult your insurance agent to find out if your state requires or suggests property, agent, or liability insurance for your brokerage. You will likely need to pay for this monthly or yearly.
While these are the core expenditures for most brokerages, yours may require others not on this list. Be sure to consider all possible ongoing expenses both in the launch phase and in future growth phases.
5. Write Your Real Estate Business Plan
A business plan is a written document that helps you determine the roadmap for how you will set up your business, get clients, recruit employees, and pay for expenses. To write a real estate business plan, you should create a summary of your services, define your buyer, identify your competitors, and explain your business model—including your ideal target market— with five years of financial projections.
Here are the primary sections of a business plan:
Executive summary: An executive summary should contain your real estate company name and legal structure, as well as where you operate and what kind of clients you serve (commercial, residential, or other).
Mission statement: The mission statement of your business plan should include what you will do to solve your client's problems or address their pain points based on your guiding business principles.
Company summary: The company summary of your business plan should include your physical address, hours of operation, and who the primary staff members are—including the owner. The company summary also includes the current yearly cost of operation.
Services: Your services should be broken into two groups. One section details who your target customers are, where they are, and what services you will offer them. Another section explains what kind of a work culture you will offer incoming agents and employees of the company.
Market analysis: This section of your business plan contains a summary of the market growth potential for your business (using competitors as guideposts), the strategies you've laid out to gain business, your point of differentiation, and your company goals.
Financial analysis: The financial analysis should offer more detail about operating expenses and a plan to repay any loans and funders. It should also include projected cash flow and a break-even analysis describing when profits are expected to meet expenses.
SWOT analysis: A solid SWOT analysis (strengths, weaknesses, opportunities, and threats) focuses on your unique qualities as a business, highlighting both opportunities for success and areas for improvement.
An effective business plan is something you may be able to map out yourself, but consider software like LivePlan to help you cover all the bases as you start. Creating a business plan using a tool like LivePlan also saves you time better spent on setting up your brokerage.
6. Register Your Brokerage Business
Once you have chosen the legal structure of your business and completed a business plan, assemble the required documents, file registration paperwork with the Secretary of State, and pay the registration fee. Costs vary by state, but range from $50 to more than $600 for an LLC; exact amounts are available through your Secretary of State.
While filing can be fairly straightforward, it is important to register your brokerage correctly. Using a service like Rocket Lawyer is inexpensive, and can help ensure you don't miss anything as you complete your initial set up.
7. Find a Funding Source
At this point, you have registered your business and have mapped out how you plan to bring in business. But to get the brokerage started, you need enough funding to match expenses. To do so, consider the four main sources of capital for brokerages: bootstrapping, partnerships, Small Business Association (SBA) loans, and bank loans.
These are four of the most common ways to fund a real estate business:
Bootstrapping: Bootstrapping is funding your real estate brokerage completely on your own without outside help from a partner or bank. Very few brokers use this method as expenses are too steep, but you may be able to contribute some money.
Partnership: Business partnerships can be complicated, but having someone to invest in your brokerage and help with the day-to-day decision-making both relieves the costs and the operational burdens that are part of a new business.
SBA loan: A Small Business Association (SBA) loan can give you the funding that you need to start your brokerage without going through a bank, which often has much higher interest rates.
Private/bank loans: For smaller amounts of capital, brokers can apply for bank loans to help fund their business. Keep in mind that interest rates on these loans are typically higher than SBA loans.
8. Create & Execute Real Estate Brokerage Recruiting Plan
A recruiting plan helps you identify how to build a real estate team, including the types of agents you want, where you will find potential candidates, and how each agent will be compensated. Start by identifying the positions you will need to fill and what experience and skills candidates will need to fill them. Then, use multiple hiring platforms to find the best talent.
Identify the Key Positions for Your Brokerage
While all brokerages differ, start by outlining the positions you will need to start the business. Typically, this includes a buyer agent, listing specialist, and assistant. As you grow, you may decide to hire a transaction coordinator, showing specialist, and listing coordinator.
Here are the main people you will need to start your brokerage:
Buyer's real estate agent: The real estate agent is the person who represents the buyer in a property transaction. All brokerages have at least one agent.
Listing specialist: A listing specialist, or seller's agent, is the person who represents the seller in a real estate transaction.
Administrative assistant: An administrative assistant usually takes care of the day-to-day tasks of running the office, tracking documents, and maintaining communication with and among employees.
Transaction agent: The transaction agent is the person who works in between the buyer and the seller agents to complete all of the paperwork to close a deal.
Consider Candidate Requirements
Hiring top candidates for your real estate brokerage means finding people who are experienced, reliable, and are likely to represent your brokerage well. Candidates should be able to demonstrate skills and attributes that attract clients and close deals.
These are the things you should look for when hiring staff members:
Strong social media skills: Look for applicants who are already savvy in digital marketing and have a presence on social media. Hire people who know how to reach a digital audience.
Winning personality: You want to be sure your agents understand the importance of establishing in-person relationships. First impressions are important, so take note of a candidate's presence, charisma, and approachability.
Desire for professional growth: Some agents have areas of weakness that might be easily remedied with the right brokerage or training. Identify opportunities to nurture a rock star and keep an eye out for candidates who are simply not built for the profession.
Organizational fit: You want individuals who will fit with your company culture, believe in what you are doing, and grow with it. A great company is full of "true believers" who enthusiastically push the company forward.
Submit Job Postings
While word-of-mouth referrals for open positions can be effective, it's recommended that you expedite the hiring process by submitting job postings to online databases to attract top talent quickly. The following options allow you to post available positions easily and sift through candidate applications without spending time wading through paper resumes.
Consider these posting sites for your brokerage jobs:
Indeed: You can post jobs and manage candidates for free on Indeed, though your posting will appear higher in candidate's search results if you pay to have them sponsored. Sponsorship starts at $5 per post, per day.
Glassdoor: Much more expensive than Indeed, Glassdoor charges $199 for one job posting, but it remains live for one month.
LinkedIn: Quite a bit different than other job sites, LinkedIn charges job posters on a pay-per-click model. You can set your own daily budget and are only charged for the number of times a candidate clicks on your job posting.
ZipRecruiter: With a free trial to "test" your first job posting, ZipRecruiter is a great way to post a new job and manage candidates for new businesses. After the trial, however, job postings start at $249 per month.
As applications come in, be sure to vet each candidate carefully. Ask them about their industry experience, their unique skills, and their interest in future growth. Also, be sure to conduct at least one in-person interview to get a sense of the candidate's approachability and demeanor, and follow up on references. Once you've chosen the right candidate, notify them in writing and by phone.
Explain Commission Structure
While not all employees of your brokerage will be earning a commission, those who do will want to know commission details as soon as they're hired. Be sure to include this as part of your onboarding; likely, you will be passing along established commission details (set by the franchise parent company) or will be sharing the commission structure you've set up as part of your independent brokerage.
There are two primary commissions systems to consider: a fixed split system or a graduated system that rewards agents for performance. Our guide to how real estate commission splits work will give some insight into which of these different structures will fit into your brokerage model.
9. Set Up Marketing Tools
Real estate marketing hinges on successful lead tracking and efficient marketing campaigns. To ensure your marketing is successful, determine the best CRM for your brokerage—which will be at the core of your marketing efforts—then set up additional tools that you will likely need, including lead generation tools, email and social media software, and transaction closing tools.
Determine the Best CRM for Your Real Estate Brokerage
A high-quality real estate CRM allows agents to track leads from initial contact through the final sale, generate automated marketing campaigns, manage the complicated sales process, and close deals without letting anything fall through the cracks. While there are a number of options for your brokerage, Freshsales is a solid choice that provides powerful tools at an affordable price.
Specific CRM functionality and features you should look for include an intuitive interface, a comprehensive dashboard with easy-to-understand lead tracking, advertising management, follow-up reminders, checklists, automated emails, and templates for creating landing pages. There are other features available, but these are the most important ones for brokers.
Choose Additional Marketing Tools for Your Real Estate Brokerage
Setting up the marketing for your real estate brokerage requires you to consider the best lead generation software, marketing solutions, direct mail services, and social media management tools. While some of these will be included in your CRM, any not included should be integrated for easy management from one dashboard.
These are the main marketing tools for a real estate brokerage:
Setting up your initial marketing systems and processes should include the latest technology whenever possible. From virtual touring software to electronic signing software, incorporating these elements into your marketing keeps you current, reduces paper trails, and allows for greater productivity.
10. Launch & Market Your Real Estate Brokerage
The marketing portion of launching your real estate brokerage takes all of your plans and puts them into action. Now is the time to launch your real estate brokerage publicly by sharing business information with press outlets, starting your advertising, and attending network functions.
Connect With Local Press
Local press placements can help establish your real estate brokerage as a new player in the area. Make a list of the local TV, radio, and news stations in your market area with contact information for each outlet. Write a press release about your new brokerage and submit it to each of these outlets. While many companies might be spending most of their money on internet advertising, it never hurts to get local press coverage. In an increasingly technological society, local press may not be where all readers are, but they generally do a better job at reaching your farm area(s).
Deploy Online Advertising
To build brand awareness, pay for promoted posts on Facebook and be active on social media. Talk specifically about your brokerage and what makes it unique—but be succinct. Most viewers will want a lot of visual content in your ads, so be sure to include pictures of listings and staff for maximum engagement.
Attend Networking Functions
Brokers can find networking opportunities through the local Chamber of Commerce or area business groups. Also, look for local real estate agent groups promoted through the National Association of Realtors (NAR).
Once you find a few networking events, gather your business cards, polish your introduction, and get your employees together. Rehearsing your elevator pitch—typically an overview of you as a broker, the origins of your business, and your business goals—before attending networking events can help you represent your business more effectively. Be sure to follow up with event contacts via email immediately after the networking event to solidify connections.
11. Re-evaluate Your Brokerage Business Plan
For most brokerages, success means constantly re-evaluating business operations and strategy. First, it's recommended that you revisit your business plan quarterly. Adjust finances, goals, and projections based on the performance of the last quarter. Second—and on a more ongoing basis—make note of what works and what doesn't and use the brainpower of your team to fix problems.
6 Pro Tips for How to Start a Real Estate Brokerage
Knowing the best way to start a brokerage can set you on the path to success early—and help you avoid rough patches. To ensure your success, we talked to real estate agent pros about how to launch the best brokerage.
Here are six brokerage tips from the experts:
---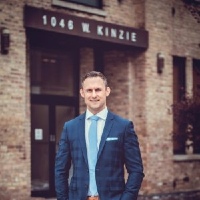 ---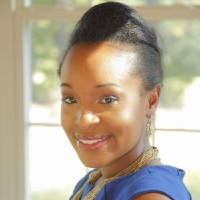 ---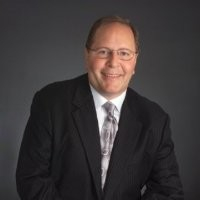 ---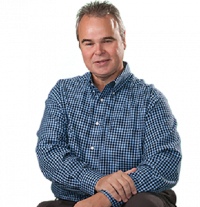 ---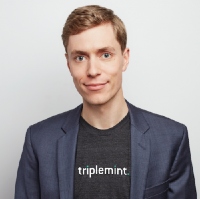 ---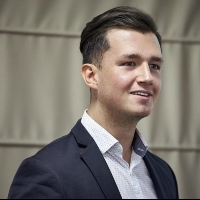 ---
Frequently Asked Questions (FAQs)
Where Do I Get Branding for My Real Estate Business?
Many new brokers start off needing affordable branding materials like logos, flyers, and letterhead. While you can design these materials yourself if you have the skills and software, an online platform of freelancers like Fiverr can complete marketing projects for as little as $5.
Do I Need Realtor Experience to Become a Broker?
Brokers usually have to complete a set number of hours or years as an agent before taking their brokerage exam, though the specific requirements vary by state. Visit your state's real estate commission website for more information.
Is My Broker License Good in All States?
Some states do allow real estate agents and brokers to have license reciprocity, but it depends on your residency and the state in which you intend to launch a brokerage.
What Does a Broker Make?
The salary of a real estate broker varies from state to state. Even within the same state, brokers can make wildly different amounts. Nationwide, brokers average between $66,000 and $96,000 per year. Learn more about real estate broker salaries.
Bottom Line – Real Estate Business & Brokerages
Starting a successful real estate brokerage means choosing an appropriate legal structure, putting together a business plan, hiring good employees, and marketing your brand to get in front of buyers and sellers. A brokerage is best for brokers who want to own their business and are willing to take on additional operational and financial responsibilities. Owning your own brokerage can also mean tremendous freedom and more profits.