The 7-Step Guide to Starting a Real Estate Brokerage
If you are a self-starter with an incredible work ethic and can truly bring out the best in other real estate agents, you may be the perfect candidate to start your own real estate brokerage. However, there are several steps you need to take, like fulfilling state licensing requirements, creating a business plan, and establishing lead generation strategies—before you can call yourself a broker-owner.
Read through our guide to starting a real estate brokerage to determine what steps you need to take to get your business started.

Are you ready to start your own real estate brokerage?
1. Ask Yourself if You're Ready & Why?
Opening your own brokerage is similar to a startup, as you are taking on massive risk for a potentially huge reward. Those who start their own brokerage need to be prepared to work long, hard hours in and on their real estate business without guaranteed monetary rewards. Hence, it's essential to weigh the pros and cons of opening your brokerage before jumping in:
| Benefits | Downfalls |
| --- | --- |
| Being your own boss | Time and effort investment |
| Higher earning potential | Potential losses/expenses (especially in the beginning) |
| Hiring own staff/agents | Managing other's time and workload |
| Flexibility to call the shots | Failure is on you |
The glass can be half empty or full here, depending on your outlook, but it is also clear that you are taking a gamble that can fall on either side of the fence. If you're feeling that there are more disadvantages, you may try building a real estate team instead of a brokerage. However, if you feel that the benefits outweigh the downfalls, another aspect you want to consider is yourself as a boss and if your personality lends itself to being the person-in-charge.
The truth is not everyone is cut out to be a broker-owner, and this is why you should ask yourself a few questions before taking another step toward being your own boss. Remember to answer honestly and truthfully. If you don't take a good look at the strengths and weaknesses of your personality, you could lose a lot of money or possibly tarnish your real estate reputation. You can then examine:
Are You a Leader or a Boss?
If you are a leader (a person who guides and communicates well with others), you have the first building block to being a successful broker. However, if you are the "bossy type" who likes to bark orders, tell others what to do, or believe that only your opinion counts, then being a broker is not for you. A successful broker needs to lift their agents, be in their corner, and most importantly, be available for guidance.
---
Do You Need to Be in Control at All Times?
Agents are not robots or clones. They must be given the freedom to be themselves. This does not preclude agents from straying from legalities or proper real estate protocols. But as a broker, you want your agents to think outside of the box to exceed client expectations without constantly seeking your approval for every transaction or interaction.
---
Are You Well-organized?
Since you'll be operating the front- and back-end of your business, you must be well-organized and have systems in place to keep the business running smoothly. Although you want to leave room for flexibility, you should set expectations for yourself and your agents to have processes in place as guidelines for how their business should run. Good management comes from example.
---
Do You Have Connections in the Real Estate Industry?
The adage "it's all about who you know" is relevant in the real estate industry. You need to make sure you have an excellent reputation among your clients and peers so you can work with other companies and agents seamlessly. As an agent, building your client base is essential to your success, and this is no different from your client base as a broker-owner.
---
Do You Have Strong Communication Skills?
As the owner, you will be communicating with agents, other brokers, staff, clients, and so forth, so your communication skills need to be top-notch. Diligent and effective communication with everyone involved in your brokerage is essential to building your brand and reputation. In addition, agents will look to you for guidance and mentorship, so you need to communicate strategy and dispense advice when requested.
---
Do You Want a Partner?
If the answers to some of these questions give you pause, you don't necessarily have to start a brokerage on your own. You may be better off finding a partner to help manage the team or absorb a portion of the expenses. However, this does mean that there will be more than one decision-maker involved in the process.
---
Why Am I Taking on This Challenge?
If you feel that your personality is ready to take on the challenge, your last question should be: Why am I taking on this challenge? If you're just doing it for the money, that is most likely not enough motivation to keep you moving through the difficulties of starting your own brokerage. On the other hand, if independence, love of the real estate industry, and conquering a challenge are your main motivations, you will be more likely to succeed in your goals.
---
2. Ensure You Meet State Requirements
No matter how ready you are personality-wise, you must meet the state's broker licensing requirements to consider opening your own brokerage. Thus, you need to take additional courses and pass the broker exam unless you have already upgraded your license.
Expect to take courses on real estate principles, real estate practices, escrow, real estate finance, legal aspects of real estate, real estate office administration, real estate economics, and real estate appraisal as part of this process. Some states will also require you to be licensed for a specific number of years as an agent and complete a certain amount of transactions before allowing you to become a broker.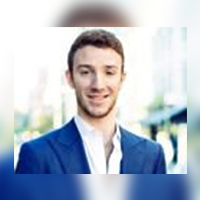 Jeremy Zborowski, Founder and Principal Broker of Emerson Realty NY
The state takes time to process the exam results and the broker application. So, it's important to allocate yourself six to eight weeks after taking the test to begin opening your brokerage and certify you meet the state's requirements. In the meantime, remember to open an operating account and LLC for your company and sign an operating agreement with your partner (if you have one).
If you do not already have your license but are ready to become a real estate broker, many states allow you to complete your coursework online and at your own pace. If you'd like the convenience of studying from your home but still enjoy a group learning setting, consider Kaplan. This school offers tools for peer collaboration as well as options for live instruction.
3. Prepare a Business Plan
In real estate, a successful roadmap is called a business plan. To give your brokerage the best odds of success, you must determine "the game plan." The business plan will allow you to write down and focus on the goals you would like to accomplish. With this process, you will determine your overall business and financial goals broken out into long- and short-term categories.
If you want help preparing this documented road map for your business, check out our more comprehensive article on creating a real estate business plan. However, other things to keep in mind when preparing your business plan are the following:
Mission, Vision & Values
To motivate your business and the people who work there, you want to establish a mission statement for your brokerage, defining your company's purpose. The vision statement encapsulates the inspiration for where you see the company going in the long run. The values specify the principles that you will uphold while achieving your mission and vision. These statements create guidance and clear direction for where your business is headed.
Company Name
Name recognition is extremely important. This is not the time to be cute or funny with your office name. When choosing your brokerage's name, you must also check with the County Recorder's Office, especially if you will be using a DBA (Doing Business As). You want to make sure that your name is memorable and relatable to real estate.
Having trouble coming up with what to call your brokerage? Take a peek at our article on real estate company names for inspiration.
Target Market & Branding Strategy
Unless you are the only brokerage in town, your brokerage will benefit from taking the time to identify your ideal client to focus your efforts better. Would you prefer to work primarily with clients with high-end budgets, those who appreciate paperless transactions, or homeowners trying to downsize? Targeting a niche is a great way to start planning your branding strategy.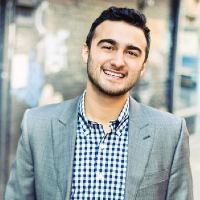 Robert Rahmanian, Co-founder and Principal at REAL New York:
Pick a strong niche to be the best at and spend a minimum of five years focusing on it until you are ready to expand into other services and sectors. Become an expert and a go-to for a certain type of sale or asset, and you will have a strong foundation to build off of.
Your branding strategy is what you will do to keep your company "top of mind." In other words, anytime someone who matches your target market requires a real estate agent, your brokerage's name is mentioned. One way to do this is to create a compelling real estate logo.
Define Your Unique Selling Proposition
Your unique selling proposition (USP) is what differentiates you from the competition and will be the answer to the question, "Why should we choose your brokerage over X brokerage?" Especially as a new brokerage in town, and with the stiff competition that the real estate industry is known for, you will need to have a reason why a client uses your services over an established agency.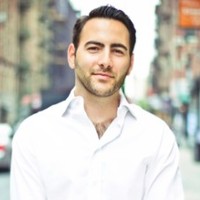 Louis Adler, Co-founder and Principal at REAL New York:
When starting a real estate brokerage, it is very important to define your competitive advantage. Brokerages are a dime a dozen, and real estate websites are making our margins thinner every year.
To define your USP and competitive advantage, you should analyze the other brokerages in the area and determine how your business differs from theirs and expand upon it. For more information on USP and how to discover yours, check out our article Unique Selling Proposition: Definitions, Examples & Benefits.
Finances
When opening up your own brokerage, you must have working capital for startup costs. You must consider that you may make less money while opening up your office due to other job responsibilities and thus not selling real estate.
In general, startup costs are at least $10,000 but could range to $200,000. In addition, you need to estimate what your operating expenses will look like for the first six months to one year of business. To determine your costs, you may want to hire an accountant for advice. Moreover, you also want to consider the amount of money and salary you need to maintain a comfortable lifestyle so you can focus on operating your brokerage without compromising your financial well-being.
Plan for Retention & Storage of Legal Documents
Keeping a complete transaction file is critical for a brokerage. As the broker of record, all the responsibility and liability are on your shoulders. Agents must be instructed to adhere to a checklist of documents that you, as the broker, require. Thankfully, with technology, there are cloud-based tools such as Dropbox, where documents can be stored. These documents can be retrieved on your phone, laptop, or tablet.
4. Choose an Office Location
As a broker, you need to give your agents and employees options to work in an environment where the agent can be successful, feel safe, and be productive.
Your choices are:
Brick-and-mortar: Physical office
Virtual setting: Agents work from home
If you choose to use a physical location for your brokerage, you must also decide how large an office space it should be. In addition, a physical office comes with other expenses to consider, such as furniture, computers, copiers, office supplies, phone systems, and employees—all of which can be costly. However, this setup can validate a higher commission split between broker and agent.
A virtual setting, where all agents and staff work from home, can be less expensive. Agents could be financially responsible for their own computers, phone, and furniture. With this arrangement, the commission split would be lower between broker and agent. To have employees work from home, costs incurred for computers and phones would need to be considered.
Regardless of which type of office you decide on, you want to supply it with the most up-to-date technology that will ensure your office will run smoothly.
5. Determine Your Staffing Needs & Hire a Strong Team
Just because you started a brokerage doesn't mean you have to hire a team immediately. However, as your company grows and you're needed in other capacities, you won't have the time to do all of the work, such as accounting, administrative duties, training, marketing, operations, and so on. In addition, you'll want to hire agents to be in the field while you are handling more significant transactions and overall broker-owner business.
Employees
No matter how large or small your brokerage ends up being, you need to make sure you hire a solid team of individuals who will uphold your standards and company mission, vision, and values. This may include some or all of the following positions:
Operations
Accounting
Listings manager
Trainer/Development
Transaction manager
Marketing
Administrations
IT
Customer relationship management (CRM) system manager
Recruiter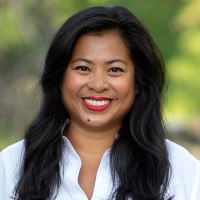 Aloun Khountham, Director of Operations for DNR Diamonds:
To have a successful team, you need to make sure you've selected the right person to fit each role. Whether you expect that team member to be dynamic and client/agent facing or someone who is a bit more introverted and prefers to be in the back office, building a team is not all based on just the hard job skills. Identifying and supporting a team member's soft skills is where you will be able to help them thrive in their roles.
No matter how you structure your team, choosing the proper work environment is crucial for success. Pay attention to personality and values when hiring your team, as teams with similar business ethics make for a more cohesive office. Your staff should support your employees and vice versa, so there is mutual respect in the office atmosphere.
Pro tip: While it is important to "watch your pennies" when starting and running a brokerage, you should always have access to an attorney and an accountant who have the expertise to guide you while building your brokerage. Set a budget to hire vendors and consultants who have the expertise to implement systems.
Agents
Recruiting is crucial to your brokerage success because agents will generate transactions that contribute to your business finances. If you intend to hire agents to work under you, you must also decide if you would prefer to hire seasoned agents or newly licensed agents, but hiring a mix is typical and beneficial.
Hiring Seasoned Agents vs Newly Licensed Agents
Seasoned agents come in with their own database of clients and need less "handholding," which means they can quickly build a brokerage's reputation and help the brokerage be lucrative financially. That said, when choosing a seasoned agent, you must remember that they may come with a different work style than you.
Newly licensed agents are often hungrier for success and willing to try new things or work longer hours. They also can be molded to work in a similar fashion as your firm operates, unlike experienced agents who may have acquired bad habits over the years. However, if you choose to hire newly licensed agents, you will need to have a training program in place and a team leader to teach it. Therefore, expect to spend more resources upfront with newer agents.
Unfortunately, there tends to be a high turnover rate for real estate agents, new or experienced, so you may want to work with a consulting firm to help with your recruiting efforts. You want to make sure your agents avoid failure, but you need to be prepared for other obstacles that may cause your agent roster to waiver throughout the years.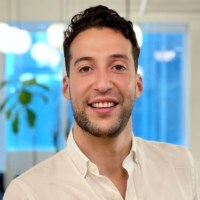 Eddy Boccara, CEO and Co-founder of Corofy:
Using data to build your real estate team will give you a unique competitive advantage. It enables you to discover and connect with top talent faster. The right insights simplify assessing 'agent-brokerage fit' and keeping track of your hiring performance along the journey.
Companies like Corofy, an NYC-based real estate intelligence platform but expanding to additional markets, utilizes data intelligence to influence hiring decisions and improve retention rates.
6. Create Marketing Collateral
Once you have determined your company name, branding strategy, location, and staffing plan, it is time to start creating excitement about your new brokerage. You can do this in many ways, depending on your marketing plan. For example, you may want to host a grand opening event or advertise on Facebook, Instagram, or Google. However, you will also want to create longer-lasting digital and printed marketing materials like the following:
If you don't already have a local printer in mind, check out ProspectsPLUS! This service offers more than 100 real estate-specific templates that you can easily modify with your brokerage's name, contact information, and listings.
7. Establish a Lead Generation Strategy
As an agent, you may have discovered a number of organic ways to generate leads and might have an established network of contacts you can count on for referrals. However, as a broker, you will likely be expected to provide additional sources of leads in order to support your agents, whether they be new or seasoned, in building their business.
Lead generation companies exist to help agents identify potential sellers and buyers they might not have discovered independently. For example, you may offer your agents access to tools like Zillow Premier Agent, which allows them to be featured next to listings. A service called BoldLeads helps agents and brokers with automated tools through its CRM to connect with potential buyers and sellers. Each tool has different programs that can be personalized to the agent's budget.
No matter which tools you use, you'll also need to determine a strategy for follow-up, as it is important to touch base quickly with the buyer to assess their needs. CRM systems can help you manage your leads, and a popular CRM for brokers with a proven track record is Top Producer. To learn more, consider visiting its website.
Bottom Line
Starting any business, especially a real estate brokerage, is a difficult task requiring long hours, a lot of dedication, and massive risk. However, the payoff can be beyond your wildest expectations. Benjamin Franklin said it best: "By failing to prepare, you are preparing to fail"; it's no coincidence that he's on the one-hundred-dollar bill. By planning ahead, setting expectations, and establishing foundations, you are setting yourself up for success as a broker-owner.