Starting a book blog is the perfect way to share your love of books with others. If you want to learn how to start a book blog but are a bit intimidated by where to begin, let me put your fears to rest: Starting a book blog is easy. In fact, you can launch yours today by following six simple steps.
I've been a blogger and blogging business growth consultant for nearly a decade now. That's why I know that one of the most important decisions you'll make is which blogging platform to use. For book bloggers—especially those who want to make money—I recommend going with a self-hosted WordPress site using a reliable hosting provider. Bluehost provides secure hosting solutions. Even better, you can start your blog with Bluehost for as low as $2.95 per month.
1. Choose Your Book Blog Niche & Establish Blogging Goals
The first step in starting a book blog is to become clear on what specific type of blog you want to create. You'll also want to establish your top blogging goals.
Most Popular Types of Book Blogs
There are many different types of book blogs on the internet. The most successful book blogs fall into three categories: book review blogs, book club blogs, and blog-a-book blogs. There are also book blogs that feature two or even all three of these categories on the same blog.
Book Review Blogs
The most popular book blogs are those that feature book reviews. Book review blogs offer either short or in-depth reviews of books from a specific genre or focused on a particular topic. Most book review bloggers write to a specific audience such as book club leaders, classic literature aficionados, or parents of small children.
One key to blogging success—which is true for all types of book blogs—is that you need to do your homework before selecting your niche. Take a look at what other book bloggers are doing. Look at their social channels to see how many followers they have. Explore online book-selling sites to confirm there are plenty of books to write about in the genre you choose. Doing your homework upfront ensures you select a niche where there's an adequate audience to support your blog.
Here are a few popular book review blogs you might want to check out for inspiration:
If you're thinking of starting a book review blog but are worried that you won't have enough time to read and write reviews for enough books, don't worry. You can always accept book reviews from guest bloggers; in fact, that's how many book review blogs keep their content so fresh.
Book Club Blogs
Some book bloggers create virtual communities by launching online book clubs. Others host both online community discussions as well as coordinate in-person meetings through club chapters.
Modern Mrs. Darcy (MMD): Anne Bogel runs both this blog and the "What Should I Read" podcast. The MMD blog hosts the monthly MMD Book Club for $12 per month, where members participate in book club discussions and have full access to previous author chats and MMD classes.
Nerdy Book Club: This online book club offers various review posts on its site while its community of over 25,000 is housed on the blog's Facebook page.
Silent Book Club: This book blog helps people launch their own Silent Book Club group in their communities; there are more than 240 active chapters around the world. The blog includes interviews, book reviews, and author events. It also has a full online shop with branded and other book-lover merchandise.
Blog-A-Book Blogs
A few writers choose to launch new books via a blog, usually doling out content one chapter at a time to keep their blog audience engaged. Perhaps the most famous example of this is author Andy Weir, who wrote "The Martian"—yes, the same book that became a blockbuster movie starring Matt Damon.
Weir originally blogged his book without any intention of publishing it in book form. Some of Weir's blog readers asked for an actual book, so in 2011 the new author created a Kindle Direct Publishing e-book from his blog posts and sold it for 99 cents. The word got out about Weir's book, and it became a bestseller when Crown Publishing republished it in 2014.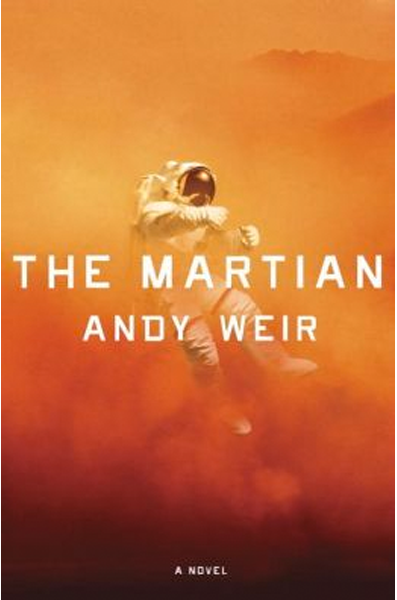 Establish Your Blogging Goals
There are several reasons people start a book blog, but the main objective for many is to make money. The primary question you need to ask yourself right now is this: Are you starting a book blog as a hobby or would you like to make money blogging? If you ever hope to build a profitable book blog, your answer to this question will impact how you proceed (we'll get to that in a moment in step three when we discuss choosing a blogging platform).
In addition to making money blogging—provided that is a goal—what are your other reasons for starting a blog? What do you hope to accomplish? Take a little time to answer these questions so that you launch a blog supported by well-defined goals.
2. Name Your Book Blog & Choose Your Domain
Book blogs have some of the most creative names in the blogging world. That's likely because book bloggers love words and enjoy using them playfully. Puns are quite common, as is using the blogger's first name in the name of the blog. Bloggers that focus on a specific genre often give a nod to that genre in the title; for example, the Crime Reads blog is all about crime mysteries and thrillers.
My top tips for choosing a name for your book blog is to make it memorable and keep it relatively short—around 18 characters or less works best. To get your creative juices flowing, I've added some fun names of existing book blogs below that might inspire you as you're generating a name for your blog.
Names of Popular Book Blogs

A Life in Books

From First Page to Last

49th Shelf

Hooked on Bookz

Crime Reads

Emma Reads (Too Much)

Another Book in the Wall

Caffeinated Book Reviewer

Rose City Reader

Lit Buzz

The Perpetual Page Turner

The Book Wheel

Feed Your Fiction Addiction

Birdie Bookworm

Lost in a Good Book

Beth's Book Nook Blog

Kids Lit Book Cafe

Booked on a Feeling
Choose Your Domain
When naming your blog, you want to make sure that the domain for your blog name is available. Feel free to use the Bluehost domain checker below to see if a blog name you've been thinking about is available.
3. Choose a Blogging Platform
There are a couple of different ways you can go when selecting your blogging platform. The best choice for you will depend on whether you plan to monetize your blog or not.
If you're starting a book blog as a hobby and don't intend to monetize it, I suggest using a free blogging platform, such as Wix or Blogger.com. However, there are so many restrictions on those platforms—in terms of blog design and monetization techniques allowed—that I don't recommend going that route if you ever hope to make money from your book blog.
Bloggers who want to make money with their book blogs should choose a platform that's built for monetization. My favorite blogging platform—which happens to be the most popular solution for bloggers—is a self-hosted WordPress blog.
The WordPress software is free, but you'll need a reliable and secure hosting provider. For that, I suggest going with Bluehost, which is known for its reliability and online security. You can start your self-hosted WordPress book blog with Bluehost for just $2.95 per month.
Each blogging platform has its own procedures for how to set up the actual blog. Most sites let you choose a blog theme, which is simply a premade design guide that makes it easy to create an attractive blog even if you don't have any design or coding experience. If you go with a self-hosted WordPress blog, you'll have thousands of themes available from which to choose. Some WordPress themes are free, and others will cost anywhere from $19 to $200, but often come with exquisite design features that you may feel are worth the splurge.
Once you acquire your blogging platform and set up your basic blog design, it's time to start writing. This is where the fun truly starts for most book bloggers.
4. Start Blogging
Writing content for a book blog is relatively straightforward. The book niche you've chosen will drive a lot of decisions regarding what to write about. For example, if your blog focuses on books for children and young adults, you won't be writing posts about horror stories.
Don't think you're stuck with just one blog post format, though. Most book bloggers like to mix up their content by using various formats for their blog posts.
Here are a few of the most common post formats on book blogs:
Book reviews: The depth and breadth that book bloggers go into as they create book reviews varies; reviews can be super-short or quite lengthy. Test both to see which your blog audience prefers.
Tip: It's best not to reveal anything in your book reviews that would spoil the reading experience for someone who has not yet read the book. If you do include spoilers, add a "spoiler alert" warning so that your audience can decide whether they want to keep reading the review.
Character profiles: You don't have to write a review about an entire book; you can write about a character within a book and discuss why he or she made an impression on you.
Book announcements: Keep your audience up-to-speed by creating blog posts about newly published and soon-to-be-published books.
Author profiles and interviews: Readers love to learn more about authors, and writing author profile posts or including author interviews on your blog is sure to be a hit.
Posts about the books you wrote: If you want to drum up some interest for books you've published, write about them on your book blog.
Book club insights: If you host a book club, create blog posts that offer highlights of book club discussions.
Book Recommendations Lists: Book readers always want to know the next best book to read. The most popular book lists are focused on a specific genre or subject matter.
One of the keys to blogging success is to develop content that your audience loves consistently. You may need to experiment with different formats, post lengths, and blog subjects to determine what works best for your audience.
5. Monetize Your Book Blog
Book bloggers make money through a variety of methods. Many bloggers post ads on their sites by joining top ad networks like Google AdSense or MediaVine. Some blogs host monthly book clubs for a small fee. Book bloggers also make money by selling their own traditionally published or self-published books and e-books.
Affiliate marketing—promoting others' goods or services in exchange for a fee—is another top strategy book bloggers use to make money. When recommending or reviewing writing a book, you can make it easy for the reader to buy the book immediately through an affiliate link. The Amazon Associates Affiliate Program offers a 4.5% commission for all books sold through the platform.
I'm a member of the Amazon Associates program and often recommend books over on my blog. While I only earn a 4.5% commission on book sales, I can also earn a fee for other purchases. For example, if a person who clicks on my affiliate link to a book recommendation—whether they buy the book or not—buys anything on Amazon in the next 24 hours, I receive an affiliate commission on whatever they buy (and commissions range from 1% to 10% on other products on the Amazon site).
Since Amazon is so popular, the commission fees can add up if you're getting lots of visitors to your book blog. You may not become rich through the Amazon Associates Program, but it's one of the easiest ways to earn passive income.
6. Build an Audience for Your Book Blog
You've got a live blog up and running by the time you reach this step, so you might think you're done. You're not. The biggest mistake book bloggers make is assuming that readers will automatically flock to their blogs, but that's not how blogging works. Your job now is to attract an audience for your book blog. There are two main ways to do this; the first is through search engine optimization (SEO) and the second is through blog promotion.
Drive Traffic to Your Book Blog Using SEO
Search engine optimization is the process of making sure your blog is visible in search engines like Google. You want your ideal audience to find your blog when searching for the types of content you host on your book blog.
The higher you rank on Google, the more traffic you'll drive to your book blog. SEO involves several things, including keyword research, getting others to link to your site, and ensuring you write highly credible blog posts that Google recognizes as superior to other content on the internet.
Drive Blog Traffic Through Blog Promotion
There are several ways to gain positive attention for your blog. Most book bloggers promote their blogs on social media. You can also promote your book blog through paid ads or email marketing. One more way to build an active and enthusiastic following for your blog is through blog outreach, which is where you reach out to influencers and others with large audiences to build awareness and interest for your book blog.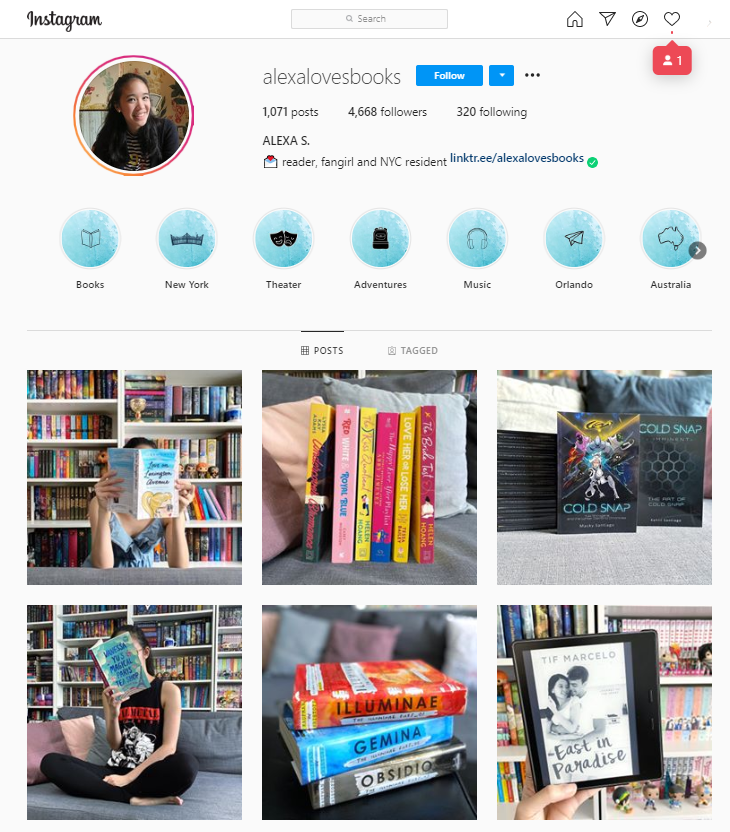 Bottom Line
For book lovers who are interested in book blogging, there's never been a better time to start a blog. You can get your blog up and running in just six simple steps, and depending on the type of blog you create, you can start blogging in only a few hours. After your blog is online, all you need to do is consistently create great blog posts and promote your content to your ideal audience.
One of the most important decisions you'll make as a blogger is the blogging platform you'll use. If you're blogging as a hobby, a free platform like Wix or Blogger will likely be sufficient for you. If you hope to monetize your blog, then going with a self-hosted WordPress blog using Bluehost as your hosting provider is your best option. You can launch your new WordPress blog with Bluehost for as low as $2.95 per month.