You may be thinking of starting a sports blog as a hobby. Or, you may want to learn how to start a sports blog and turn it into a full-fledged, money-making business. Whatever your goals, I'm about to show you the easy way to get your blog online fast.
I'm a blogger and blogging consultant with nearly a decade of experience in the game. That means I have several tried-and-true shortcuts bloggers can use to hit home runs consistently. My first tip for new sports bloggers is to build your blog on a reliable, secure platform.
I recommend going with a self-hosted WordPress blog using Bluehost as your hosting provider. With Bluehost, you can build a professional-caliber blog in any sports niche, starting at just $2.95 per month.
Here's how to start a sports blog in five easy steps:
1. Get Clear on Your Goals for Your Sports Blog
The first step to blogging success is getting clear on your blogging goals. If you just want to start a blog as a hobby, which is a fine goal, you can start a hobby blog for free.
Most bloggers I work with intend to make money blogging—and that's a whole different ballgame than hobby blogging. If your goal is to create a profitable blog, you need to understand how sports blogs make money. You also need to understand the critical elements of a profit-focused blog business plan.
How Sports Bloggers Make Money
The most successful blogs use a variety of monetization methods. Blog traffic and reader engagement are key to blog profitability, but the monetization techniques you use will also have a big impact on whether you make money with your sports blog, too.
Here are the most common ways sports blogs make money:
Advertising: You can sell advertising directly to businesses or join a popular advertising network like Google AdSense or Ezoic that'll handle the ad sales and management process for you.
Affiliate marketing: This is when you promote others' goods and services and receive a commission based on sales, leads, or other criteria.
Sell products: You can add an online store to your blog to sell athletic gear, sports products, and activewear.
Sponsored posts: Many sports bloggers work directly with top brands and receive a fee for brand-sponsored posts.
Coaching services: Some sports bloggers monetize their sites by offering sports coaching services to their readers.
Many sports bloggers don't earn much, if anything, in their first few months of blogging. Those with an established follower base tend to make money relative to the volume of traffic they drive to their sports blogs. Seasoned bloggers with page views in the five- to six-figure range each month—and who implement robust monetization strategies—can earn anywhere from $2,000 to $15,000 per month.
Treat Your Sports Blog Like a Business
If you are launching a sports blog to make money, I advise treating your blog like every other successful business, and that means getting into the game with a solid business plan. Your plan should include a competitor analysis, a blog management and operation plan, the monetization techniques you intend to use, and basic information about your brand identity.
2. Choose Your Sports Blog Niche
Online sports publishing is very competitive. Mega sites like ESPN, Sports Illustrated, and Reddit Sports are just a handful of the top sites on the internet that cover nearly every sport under the sun. Since you likely don't have the billion-dollar resources these publishing behemoths have, you need to carve out a sports niche for your blog that you can cover even if you're on a shoestring budget.
Your niche could be based on a sports category or a certain sport. You could also further narrow your niche by directing your blog to a specific audience based on athletic level or another demographic such as gender or age.
For example, you could start a sports blog about all ball sports or focus exclusively on tennis and then further narrow your target audience further by developing content strictly for amateur females. Or, you could create a general adventure sports blog and write about rafting, mountain biking, and kayaking and develop content for outdoor enthusiasts.
Blog Niches by Sports Categories, Specific Sports & Various Audiences
| Target Your Blog to a Sports Category | Target Your Blog to a Specific Sport | Target Your Blog to a Specific Audience |
| --- | --- | --- |
| Ball sports | Football | Fans of a specific team |
| Extreme sports | Skateboarding | Professional athletes |
| Motorized sports | Motorboat racing | Semi-professionals |
| Adventure sports | Skydiving | Local skydiving team |
| Aquatic sports | Competitive swimming | Teen athletes |
| Mountain sports | Downhill mountain biking | Males age 15 to 30 |
| Individual sports | Golf | Amateurs |
| Team sports | Hockey | Youth under 12 |
Example of an Extreme Sports Blog
Extreme Nomads is an example of a blog in the extreme sports niche. This blog features content on snowboarding, kitesurfing and wakeboarding, as well as more tame activities like hiking and cycling. It also covers adventure sports in various areas of the world and offers reviews of adventure-related sports products. Extreme Nomads makes money through affiliate marketing and advertising.
Example of a Sports Blog for Parents of Young Athletes
Another example of a niche blog is Sports Moms United. This blog includes a supportive community and offers advice for moms of young athletes. The site includes an extensive directory of sports resources—which serves both as a service to readers and as an income opportunity. The site collects fees from those wishing to be listed in its directory. The blog also makes money through advertising.
Example of a Sports Blog for Female Skiers
Another popular niche sports blog is TheSkiDiva.com, which as the name implies, is a blog about skiing directed exclusively to a female audience. Blogger Wendy Clinch founded The Ski Diva in 2006 and built the site on the WordPress platform using an Elegant Themes design.
The Ski Diva blog focuses on posts about ski resorts, ski equipment, and fitness for skiers. This site's unique feature is its community forum, which hosts active discussions on a variety of ski-related topics. The blog monetizes through advertising and possibly affiliate marketing too. It also makes money through its online store featuring branded merchandise.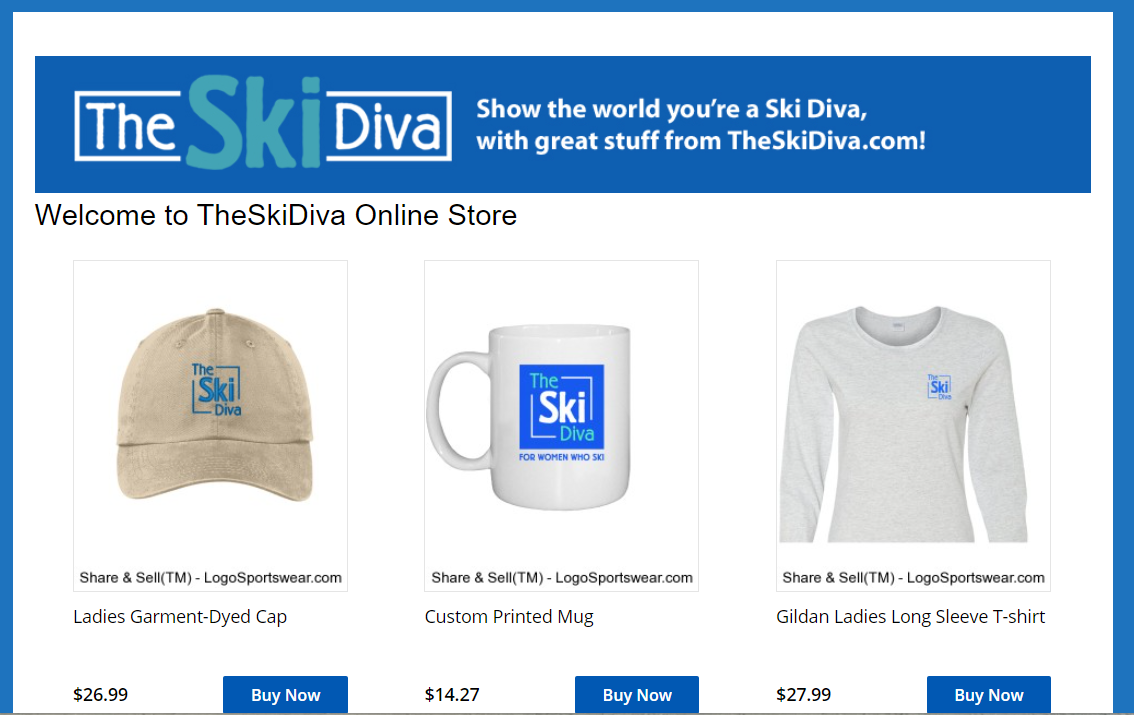 3. Name Your Blog & Acquire a Domain
Now that you've established your blogging goals and selected your sports niche, it's time to name your blog. The best names are catchy, memorable, and relatively short—typically less than 18 characters.
If your blog discusses a specific professional team, do not include that trademarked name in your blog's name unless you have permission to do so. Professional sports franchises and college teams have strict rules on who can use their names and how those names can be used.
Examples of Sports Blog Names
Great blog names can include the sport featured, the blogger's name, an exact geographic location or region, the intended audience, or any combination thereof. Need a little inspiration to come up with a name for your sports blog? You may find it helpful to look at existing blogs, which is why I've included some sports blog names below.
Names of Popular Sports Blogs

Boxing Scene

Grand Slam Tennis

Turf to Surf

Hooked on Golf Blog

Archery Coach

Fencing Parents

Saturday Down South

Tonys Soccer School

Southern Pigskin

SEC Sports Fans

Austin Kayak

Bleacher Report

Beyond the Box Score

Liftopia

Bike Snob NYC

Lets Go Running

Women Who Cycle

Pure Sweat Basketball

Kayaking with Ilene Price

Mile High Hockey

Just Bats

The Snow Chasers

Atlanta Baseball Talk

Snowboard Addiction

Bike Portland

Greatest Hockey Legends

Love to Ride Blog

Inside Hoops

Run Blog Run

The Sand Trap

Inside the Zona

Paddle World

Archery Hacks

Hitting the Green

Keep It On the Deck

Tennis Addict

Crazy Pickleball Lady

VolleyWood

Bad Left Hook
Purchase a Domain for Your Sports Blog
Once you've narrowed down your name for your blog, the next step is to check to see if the domain name is available for it. You can search for domain availability on any domain registrar's site. I suggest using either Namecheap and Bluehost.
Domains that use the .com extension are the most popular. Some sports bloggers prefer to use a .net or .club extension.
The more unique you make your blog's name, the higher the likelihood that the domain will be available. If you find the domain you want is taken, you'll need to tweak the name of your blog until you find a domain that is available.
Domains don't cost that much—around $7 to $20 a year, depending on the domain registrar. You can get a free domain for a full year if you host your WordPress sports blog with Bluehost.
4. Choose a Blog Platform & Set Up Your Sports Blog
If you intend to blog exclusively as a hobby—with no intention of ever monetizing your site—you may want to use a free website builder to create your sports blog. Note that these free options come with severe limitations. For example, blog design flexibility is limited and you won't be able to use a custom domain. In most cases, free sites won't let you sell anything or post ads on your site.
If you hope to make money blogging—either right off the bat or down the road—I recommend starting your sports blog with a top website platform that can support you fully and grow with you as your blog grows. Popular blog platforms include Wix, Squarespace, or my top recommendation, WordPress.org.
I've already told you that a self-hosted WordPress through Bluehost starts at only $2.95 per month. Affordability is not the only reason to go this route, though. WordPress is the most flexible, scalable platform available today; it's the go-to site builder that today's most successful bloggers use.
One of the reasons that WordPress is so popular is that you can also extend your site's power using WordPress plugins. Plugins are pre-developed website code that you literally "plug into" your site to add special features to your blog.
Here are just a few things you can do with WordPress plugins:
Open an online store on your blog using an ecommerce plugin like WooCommerce.
Add social share buttons to your blog.
Improve your site's visibility in search engines using a search engine optimization (SEO) plugin like Yoast.
Link your blog to your email marketing software.
Post a contact form on your blog so readers can contact you easily.
Enhance your site's security with a plugin like WordFrence or Sucuri.
Add a membership feature to your site using a plugin like MemberPress.
Because WordPress is so popular, you'll also have access to far more theme options with WordPress than with any other blogging platform. WordPress themes offer preset design parameters that give you a jump-start on creating a professional-looking blog. Better yet, there are several WordPress themes, such as those from Envato, explicitly developed for sports blogs that help you create your blog quickly and easily—even if you have no design skills and limited technical knowledge.
5. Start Blogging
Once you've set up your blog, you're ready to start creating blog content. You'll want to create a handful of blog pages, including a Homepage—which can also feature your blog content—an About page, and a Contact page that instructs readers on how to contact you. You can then start writing blog posts, which are the heart and soul of most sports blogs.
Create Blog Content That Serves Your Readers
Successful sports bloggers consistently deliver content that focuses on their readers' wants, needs, and interests. The better you understand your audience, the better you'll be able to serve their needs.
You'll want to use a blog analytics tool like Google Analytics to help you monitor the content your blog visitors are reading, as well as what they're not reading. Learn from readership patterns so you can consistently create in-demand content for your audience.
Most sports blogs include content that entertains, instructs, and informs. If you need inspiration for what to blog about, pay attention to blogs and websites that compete with your sports blog. Learn from what they're doing well—and what they're not doing so well. Then, develop content that blows your competition out of the water.
Write Blog Posts With Search Engine Optimization (SEO) in Mind
Ranking higher on Google is key to making good money as a sports blogger. When you rank higher on Google, more people see your blog posts, and hence, more people visit your blog. Bloggers who understand basic SEO principles and apply them to their blog posts get more traffic to their sites than those who don't.
One Last Power Tip: Actively Promote Your Sports Blog
Starting a sports blog is relatively easy; as just you've seen, you can launch your new sports blog in five simple steps. Keeping a sports blog alive and thriving is another matter.
To create a truly successful sports blog, you must regularly market and promote your blog. Proactively promoting your blog is how you build an engaged and enthusiastic audience, which is yet another key to making money as a blogger.
Here are the top ways to generate interest and traffic for your blog:
Speak at or host sports conferences and events
Social media marketing
Blogger outreach—which is when you reach out to other bloggers and influencers to gain attention for your sports blog
Email marketing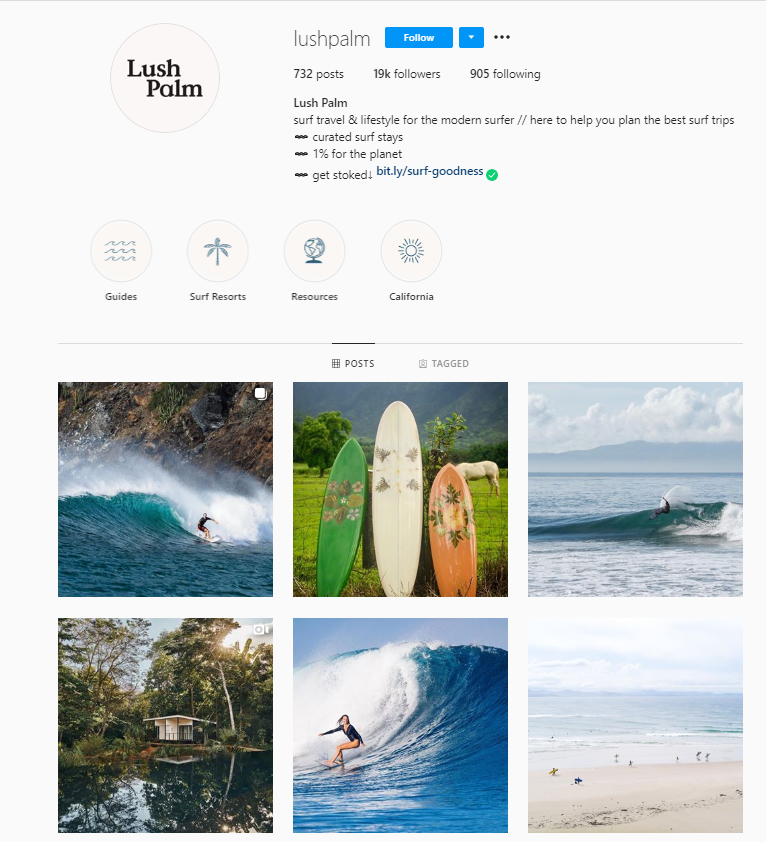 Bottom Line
Starting a sports blog is as simple as selecting a niche, choosing a blog name and domain, and building your blog on the right platform for your blogging goals. To make money as a sports blogger, you'll want to use effective monetization techniques such as advertising, selling niche-related products, affiliate marketing, and selling coaching or sports-related services. Writing compelling original content that your ideal audience craves is the best way to win fans for your blog. Promoting your sports blog is key to hitting blogging results out of the park.
The most successful sports blogs are built on solid blogging platforms. WordPress is the most popular blogging platform in the world. Launching your sports blog on a self-hosted WordPress site with Bluehost as your hosting provider delivers the affordability, flexibility, and scalability you need to create a money-making sports blog.