Sandbox mode enables you to safely test and experiment with a WordPress installation without affecting your live site. It is most commonly used by web developers to test new code, functionalities, or API versioning. However, the tool is also growing in popularity among businesses looking to test payment gateways for online stores to ensure their payment processor works before releasing it.
Here's how to set up and use sandbox mode on WordPress sites to test payment processing readiness in five steps:
1. Choose a Payment Gateway
If you haven't done so already, you need to first decide which payment gateway you want to use for your WordPress website, and for some, across your business in general. While there are many different payment gateway options, in general, most charge a standard 2.9% plus 30 cents per transaction. The differences largely lie within whether or not there's a monthly service fee, and which additional features and integrations are available.
Here are the top three payment gateways for small businesses:
To illustrate how to use sandbox mode to test payments, we're going to use Square in the following steps. However, if you're not sure which payment gateway to choose, learn more about the best payment gateways for small businesses to find the one that's right for your particular needs.
2. Create an Account & Locate the Developer Dashboard
After choosing which payment gateway best serves your business, the next step is to create an account with that provider. Then, once you've created an account, locate your developer dashboard within your new account. In this case, we're going to navigate to Square and create an account by following the prompts.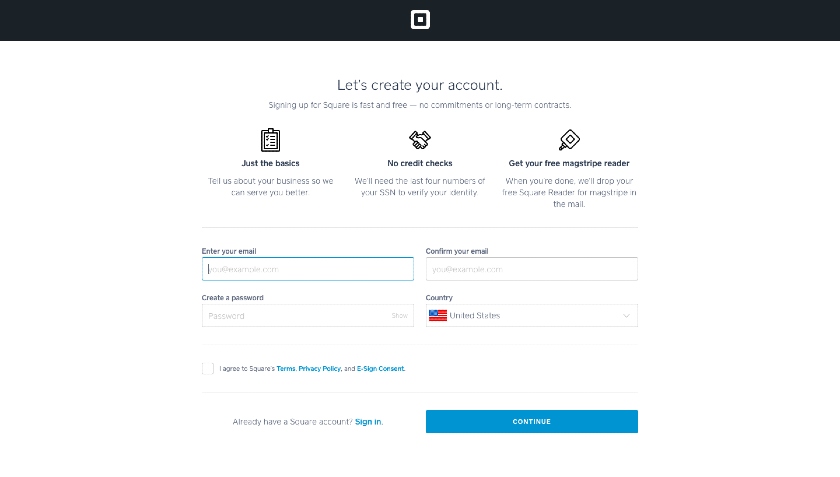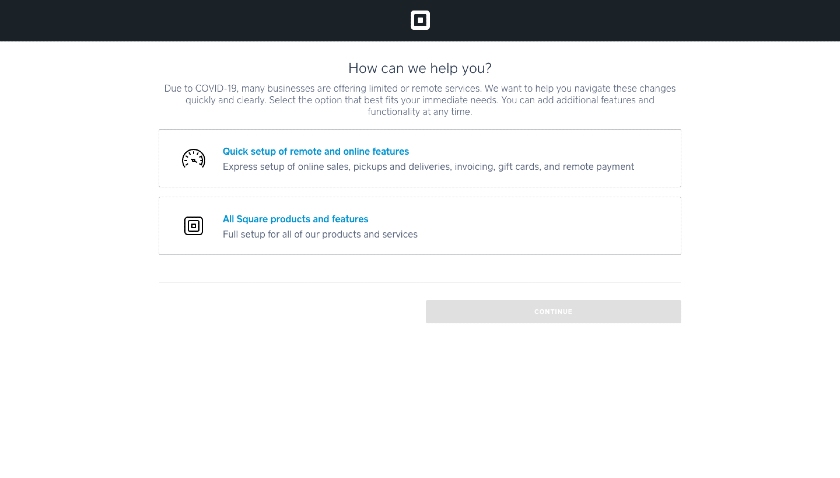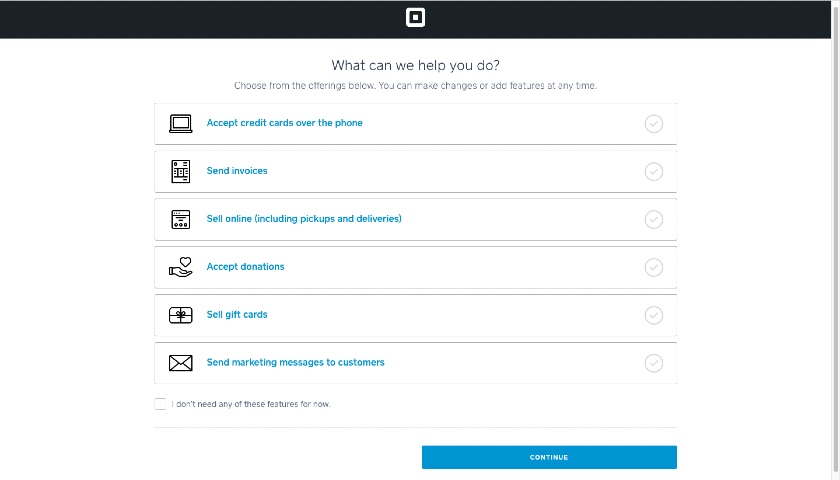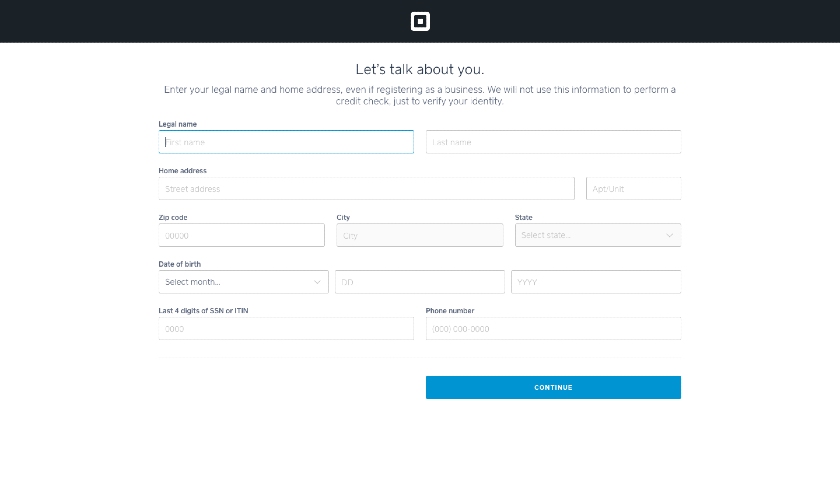 3. Add New Sandbox Test Account
From your Square Developer Dashboard, go to your applications. Then, add a new sandbox test account by clicking the "Add" button under the "Sandbox Test Accounts" subsection. Follow the prompts to finish adding your new sandbox test account.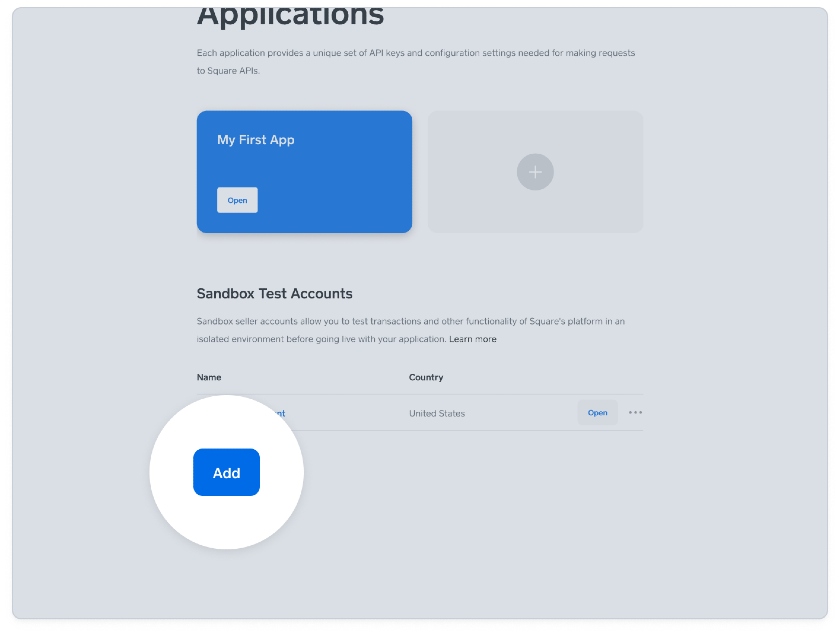 Learn more about testing in sandbox via Square.
4. Authorize Your Sandbox Test Account
After adding a sandbox account, you need to authorize it. To do this, go to the application you want to test and choose "Sandbox Settings." Then, open the OAuth page, and select "Authorize an Account." In the pop-up dialog box, select the sandbox test account you want to authorize. Then, configure the permissions and click "Save."
Please note that depending on the version you have, you may see a toggle in the bottom left-hand screen for sandbox and production. If so, be sure to have the toggle set to sandbox in order to use sandbox mode.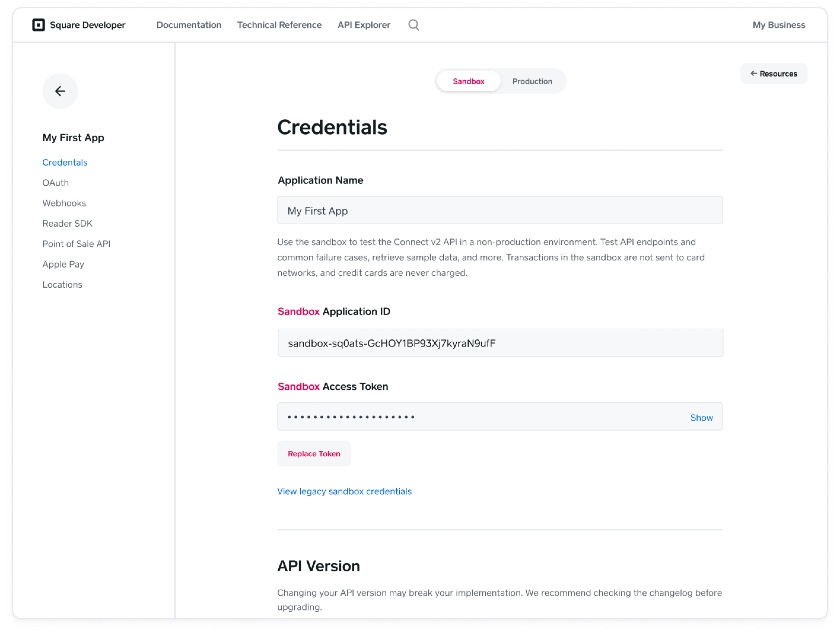 For more details, learn how to create and authorize a sandbox account with Square.
5. Run a Payment Test
Now you can begin using your sandbox test account to test Square Payments through your Square website integration. How you actually test in sandbox will vary depending on which language you use. For more detailed information, refer to this video tutorial by Square.
Finding sandbox mode a bit beyond your development know-how? Leave it to an expert at an affordable price by hiring a web developer pro from platforms like Fiverr or Upwork.
Frequently Asked Questions
What should I do if I discover an issue while using sandbox mode?
As frustrating as it can be to discover a problem while using sandbox mode, it's the exact reason for using it. To start, try to reconfigure the account, looking for any technical issues. Troubleshoot using the help center and forums, as chances are you're not the only one who has had this issue. If all else fails and the issue persists, consider summoning the help of the pros from platforms such as Fiverr or Upwork.
What are the best ecommerce site builders?
The best site builders help you rest assured that your site not only looks good, but functions properly. And that includes functionalities such as your payment processor. The best overall include Wix, Squarespace, Square, and Shopify. For help deciding which is right for your online store, get the complete breakdown of the best ecommerce platforms.
Does Shopify have sandbox mode?
Yes, Shopify offers users in most countries the ability to test payments. Shopify refers to this as test mode for Shopify payments, and you can access it from your admin dashboard. From the dashboard, navigate to Settings, and then select Payments. Find the Shopify Payments section and select Manager. Then, find the Test Mode section and click Enable test mode. Finally, be sure to click Save to save your changes. Learn how to build a Shopify store.
Bottom Line: Sandbox Mode
Every small business website that accepts online payments should use sandbox mode before going live with a new payment gateway. In doing so, you not only confirm that your payment processor is set up correctly and therefore functions properly, but it also saves you money compared to manually testing the payment gateway by making a test purchase from your site. More importantly, it helps ensure that when customers make a purchase, it will process correctly.
You Might Also Like…