A professional email, when written clearly, effectively communicates business needs to clients and colleagues, furthering company goals. To write a professional email, first use a professional email address, define the goal or purpose of your email, and craft a compelling subject line and message with a clear call-to-action that evokes your desired response.
Here's how to write a professional email in seven steps:
1. Use a Professional Email Address
An email for professional purposes needs to come from a professional email address, such as yourname@business.com; no matter how professionally written your email is, emails sent from a personal address like catlover12@gmail.com will seem cheap and amateur. Determine what you want your address to be, then get a professional email address—with website and domain—through a host such as Bluehost.
How to Choose a Professional Email Address
There are certain rules to follow when choosing a professional email address. These include using your own custom domain, using a standard email format for easy identification, and using your name as your email display name. Learn more about how to choose a professional email address.
Get a Free Professional Email Address
Bluehost is a leading web hosting provider that offers low-cost hosting plans that include extras like free business email addresses. Since businesses generally need web hosting, it's a good way to get professional email addresses at no additional cost. To do this, signup for a Bluehost account, setup your email account, and then connect it to a third-party email host such as Gmail. Get the step-by-step details on how to setup your free business email address.
2. Define the Goal of Your Professional Email
The next step is to define the goal of your email. This is the underlying purpose of sending the email and its ultimate objective. Consider what you're looking to gain from this email. This may be anything from increasing sales through promotional offers to getting customer feedback. Pinpointing your goal will help you better write a subject line that gets opens and a message that achieves your goal.
3. Write a Compelling Subject Line
An email subject line is what displays in the recipient's inbox, and it is key in getting email opens. A subject line should not only provide insight into what the email message is about, but it should be written in a compelling way to help increase the likelihood that a user will want to click the email to open it and learn more.
Here are three tips to keep in mind when writing a subject line:
Use seven words: Research by Marketo found that subject lines with seven words, or around 40 characters, see the highest open rates. This sweet spot is likely due to it being enough words to get the point across without being verbose.
Include a hook: Give readers a reason to want to open your email. This may be a discount, offer, or the introduction of a new product or service that would be of interest to them.
Personalize it: Include your reader's name in the subject line to capture the reader's attention. Also consider personalizing the subject line by referencing a user's recent activity. For example, an event company could send an email to users who abandoned their cart with the subject line "Tickets are selling fast. Reserve your spot!" to remind those who were interested in an event to buy a ticket.
4. Greet Your Recipient(s)
Begin writing your email by addressing your recipient. How you greet them sets the tone for the message. Commonly used greeting include: "Hello," "Hi," "Dear X," "Good morning," or "Good afternoon." Consider your audience, your brand, and the goal of your email. More serious industries such as finance and legal will likely want to choose a more formal greeting, whereas a fun and casual company may choose a more casual greeting.
Here are the five most common email greetings:
Dear: This is the most traditional greeting, so it should be reserved for very formal emails with a more serious tone, such as an invitation to an annual black tie charity gala.
Hello: This is the most common email greeting. It's formal, but also applicable to most email messages, so it's a safe choice whether you're sending a follow-up email or prospecting leads.
Good morning or afternoon: Similar to "Hello," this is a commonly used greeting that is neither overly formal nor overly casual. The benefit of using this greeting is that it indicates the time of day, so the email may appear more timely to the reader. On the other hand, don't use this if you are sending an email to people in other time zones.
Hi: This is a casual way to greet an email audience. It's a friendlier version of "Hello" without being completely informal.
Hey: This is the most informal greeting. Use caution when choosing this greeting. Only use it if your brand is very casual and if your audience is receptive to such informality.
After choosing a greeting, decide how to address the name of your recipient. Like greetings, there are more and less formal options. For example, a company emailing John Smith may use one of the following options: Mr. John Smith, Mr. Smith, John Smith, or John. Sometimes, businesses may also choose to use a general term for its audience. This is best for informal businesses, such as a yoga studio that uses "Hi Yogis" for the greeting in its monthly newsletter.
5. Craft Your Message
Next, it's time to begin writing the body of your email. This is your email's message and it should coincide with the goal of your email, its subject line, and its recipient or audience. The message will differ based on your unique goals and offering, though every message should be straightforward and concise. Also, keep multimedia to a minimum to avoid display issues and be sure to include a straightforward call to action to incite action.
Here are the top tips to keep in mind when crafting your email:
Align subject line and email message: Nothing is likelier to lose a potential customer than an email with inconsistent messaging. Make sure that whatever promise or message you include in your subject line is reflected in the body of the email.
Keep the email short: In general, emails should be kept to no more than 200 words. Some studies indicate that sales-specific emails should be even shorter; if a sale is your goal, aim for 50 to 125 words.
Get to the point quickly: The subject line will help make your email purpose clear, but be sure you include your full message early in the email—ideally in the first paragraph. Subsequent paragraphs can spell out supporting information that is less critical to the core message.
Keep multimedia to a minimum: Given the breadth of email clients and platforms, it's uncertain how images embedded in emails will appear. To ensure your email is clean, keep these to a minimum or avoid them altogether. Instead, link out to a website with supplemental information or attach a formatted file with relevant media.
Include a relevant CTA: Whether you're sending an email simply to share important news or are asking for the recipient to take a specific action, include a relevant call to action (CTA). Make this clear and concise and include it right before your signoff. It can be as simple as "Please confirm you received this" or as nuanced as the steps involved in the next stage of a project.
While each professional email will have different goals, keeping the text short and clean with targeted messaging will ensure it has a desired effect. Also, including a CTA so that there are clear next steps the recipient can take will ensure there is a way to gauge the success of your communication.
6. Sign Off Appropriately
With the message of your email written, you will need to sign off your email. Start by creating your professional email signature; this should include contact information such as your name, email address, phone number, job title, company, and social media links. Then, add this to the bottom of your email after your chosen signoff: "Sincerely," "Kind regards," "Best regards," "Warm regards," and "Cheers."
Set Up Your Professional Email Signature
An email signature is a block of text that includes the sender's name and contact information placed at the bottom of the emails they send. Since Gmail is one of the most popular email hosts in the world, we'll use it as an example on how to set up an email signature—both within the platform and using a third-party signature creator. First, go to your Gmail settings, scroll down to the "Signature" section, and type in your name and contact information.
Set Up Signature Manually Through Gmail Settings
Login to your Gmail account and find the gear icon in the upper right-hand corner of the screen. Click it and then select "Settings" from the drop-down menu that appears.
From the "Settings" page under the "General" tab, scroll down to find the "Signature" section. Change the radio button from "No Signature" to "Signature," then type in your name and contact information in the text box below. When completed, scroll to the bottom of the page and click "Save Changes."
Create a Third-party Email Signature
If you want more features and design capabilities than included in basic email host signatures, try using a third-party email signature creator. There are many options available, but WiseStamp is a top choice as it's very easy to use, feature-rich, and offers a free version. With WiseStamp, you can add a business logo, social media links, a bio picture, and more. Go to WiseStamp.com and create your free account to begin designing your email signature.
Once you have set up your WiseStamp account, choose your signature format and enter all pertinent personal and business information. Then, copy and paste your signature and input it into the Gmail "Signature" box as indicated above.
7. Double-check the Email & Send
Before sending your professional email, scan through it and be sure that it is grammatically correct and does not have any typos or words spelled incorrectly, that you have the correct email address, that you have spelled the recipient's name correctly in your greeting, and that all links are correct.
Here are five elements to check before sending a professional email:
Your recipient's name and email address: Input your recipient's email address last and double-check that you spelled their name correctly in your email's greeting.
Grammar and spelling: Check for grammatical errors and typos in your email body and subject line. Poor grammar and misspelled words will quickly make a professional email look very unprofessional.
Timing: Consider what time you are sending your email. Professional emails should be sent within standard business hours in your recipient's time zone, such as Monday through Friday between 8 a.m. and 4 p.m.
Links: If you included any links, double-check that you input the correct URL. Test them in a browser window to be sure.
Attachments: If you referred to any attachments within the body of your email, check to be sure you have actually added those attachments to the email.
It's worth taking the time to double-check your email because one minor mistake could be the difference between reaching the goal of your email and your email being deleted. Once you have checked that your email is error-free and ready to go, send your email.
Basic Elements of a Professional Email
While every email is different, there are basic elements that every professional email contains. This includes an overall goal or purpose for sending the email, appropriate recipients, a catchy subject line, a suitable greeting, a concise yet compelling message, the sender's contact information, and attachments, if applicable.
Here are the seven basic elements of a professional email:
Overall goal or purpose: Pinpoint the reason for sending the email. In marketing, this may be to increase brand awareness; in sales, it may be to convert leads. Identifying the goal of your email will help you write a better email that helps you reach your goal.
Recipient(s): Every email needs a recipient, of course, but consider who the best recipient is for your email's goal. In email marketing, segmentation by customer profile is key in driving engagement and sales, so be sure to only send professional emails to those who are well-suited to receive your email's message.
Subject line: An email's subject line is a primary factor in whether or not an email gets opened. For a subject line to be effective in getting email opens, it needs to speak to its recipient or audience and be concise.
Greeting: An email greeting is often something simple, like "Hello." However, this greeting should match the formality of the overall email message. For example, a casual children's clothing company may use "Hey, Moms" as its greeting, whereas a law firm would use more formal language such as "Dear Mr. Smith."
Message: An email's message is the body of the email. It needs to be concise with a straightforward and appealing message. Professional emails with a call to action will use the body of the email to explain the offer and provide a way for readers to convert.
Contact information: Every email needs to include an appropriate sign off, such as "Sincerely," as well as a professional email signature that includes the sender's first and last name, job title, company, and contact information such as their email address and phone number.
Attachments (optional): Email attachments are computer files that are delivered with an email. Those that mention including an attachment, such as a sales proposal, in the body of their email need to be sure to add the attachment.
For an email to be professional, it needs to include most of the elements above. This includes having a clear goal that drives the email's offer, recipients, subject line, and message, as well as the sender's contact information such as their email address and phone number.
7 Best Tools for Creating & Tracking Professional Email
There are many tools available that can help make emails more professional and more effective at reaching your goal. These tools allow you to do everything from easily design attractive email signatures to create email marketing automation and track your emails for insights such as open rates and time spent reading attachments.
Here are the top seven tools for writing and tracking professional email:
Those using professional email for business and marketing should consider using one or more of the tools to streamline email efforts. They will help you design professional-looking emails and deliver them without a lot of time investment.
7 Pro Tips for Writing & Sending a Professional Email
Learning how to write a professional email is simple enough, but using email strategically for professional reasons isn't necessarily as straightforward. We asked the pros for their insights and tips on how to write and send professional emails that get opened and get responses.
Here are seven tips on sending a professional email from the pros:
---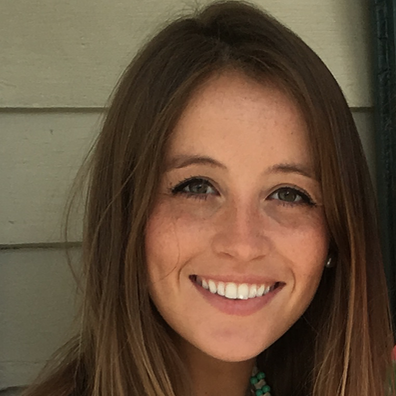 ---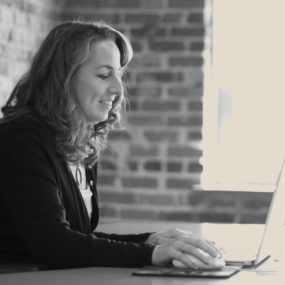 ---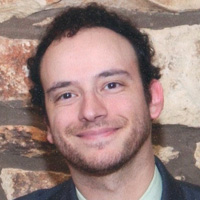 ---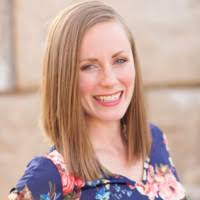 ---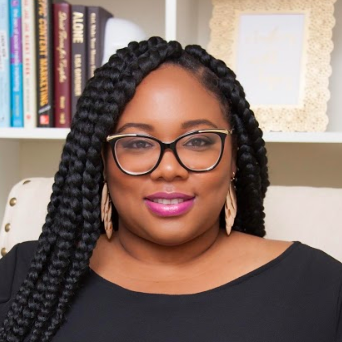 ---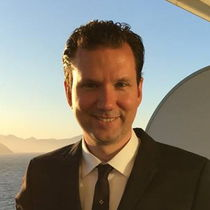 ---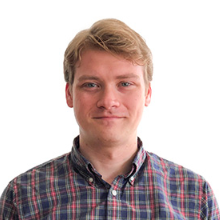 ---
Frequently Asked Questions (FAQs)
How do I create a professional email address?
A professional email address uses your own custom domain, such as yourname@yourwebsite.com. People commonly set up a professional email address through G Suite for $6 per month, but a better way that is far more affordable is to get a free custom email address through a web host such as Bluehost. Get the step-by-step instructions in our article on how to create a free business email address.
What are the best email hosting services?
There are many great email hosting options, and the best will depend on your specific needs. For example, G Suite is the best email hosting service for ease of use, whereas Bluehost is the best value for those who need web hosting and email hosting, and Zoho is best for those who use email for marketing purposes. Get the full comparison of the best email hosting services.
How do I build an email list?
Email lists are essential in email marketing, and they can be created a number of ways, from attending a trade show and collecting emails to creating a lead magnet that is used in your email and digital ad campaigns or on your website. The latter will be more effective as part of a long-term, sustainable strategy. Learn exactly how to build an email list.
How do I build a business website?
Building small business websites has become very easy, and there's no longer a need to hire a costly web developer. Build your own site using a drag-and-drop website builder such as Squarespace or Wix, or for more customization capabilities, build your site on WordPress and use a drag-and-drop website builder plugin to make it easier. Get the step-by-step details on how to create a small business website.
Bottom Line: How to Write a Professional Email
When used properly, professional emails can be an effective way of reaching a company goal or inciting recipient action. But setting up the right copy and email address are key; to write a professional email, use a professional email address, research your audience to ensure proper targeting, and craft a message that speaks to and engages your audience.
One way to help keep an audience engaged is through video messages. Not only do videos better capture readers' attention, but they also get higher response rates and more conversion. BombBomb is one way to easily send videos via email that appear beautifully, no matter what email client your recipient uses. Try BombBomb for free today.