One of the most effective ways to generate expired listing leads is through writing personal letters to sellers. Crafting an effective expired letter includes empathy, solutions, and personalizations, which motivates sellers of expired homes to use your real estate services and complete the sale that wasn't done the first time around. In this article, we dive into how to write an expired listing letter, things to avoid, and explore how to make it stand out—encouraging more sellers to relist their homes with you.
One way to easily gather expired listing information is by using REDX. REDX is a prospecting platform that specializes in expired lead lists. These lists contain addresses and mobile phone numbers from the multiple listing service (MLS) and offer access to old expired listings lists. Start your lead generation with REDX today.
Download Our Expired Listing Letter Template
When writing expired listing letters, you don't need to reinvent the wheel. Use our template below and personalize it as needed to each property owner and your observation of past sales performance. Feel free to change up brokerage information and specialty. A handy template ensures you can promptly draft and mail letters quickly to maximize every opportunity.
After downloading our template, read through our article to learn how to write an expired listing letter that will generate leads:
1. Express Empathy & Be Clear About Your Intentions
When a property doesn't sell or has sat on the market for longer than anticipated, homeowners may be frustrated or disheartened with the entire sales process. The best way to show empathy is by putting yourself in their shoes and acknowledging their feelings about the failed sale.
Expressing empathy at the beginning of your letter can help ease the tension and make them open to receiving the information you've provided in the rest of the letter. Empathy can also help you create an initial connection and open them to further dialogue.

You have to assume that the sellers are receiving a lot of noise through the mail, email, and phone about their property. When a seller comes across your letter, you want to let them know why you're reaching out and what you'll be able to offer them that the previous agent wasn't able to. Successful real estate agents leave a lasting impression. Include with your letter a marketing report, a comparable report, or some promotional material so you'll stand out.
2. Describe the Previous Sale Issue
There is a reason why the property was on the market and didn't sell. Sharing the previous sale issue(s) and your perspective on why the property sat on the market will showcase your expertise in the real estate industry and share free knowledge they might not have received from their previous agent. Perhaps the property price was set too high, or there was poor marketing—share this information in the light that they're fixable issues, and you have the expertise to make appropriate changes to help sell the property successfully.
Here are some examples of what you could add to your letter to express the issue you've seen:

Photography: "The photos listed online weren't the best representation of the property due to poor lighting and choosing the wrong angles for the room."
Listing distribution: "We saw the property was listed on the MLS and Zillow, but that does not give maximum exposure to the listing since there are other third-party sites that can gain additional traction from buyers."
Pricing: "You were listing the home at _______________(insert property address) for $525,000, which was high compared to similar homes in the area."
3. Explain What You Would Do Differently
A homeowner may not be willing to list the property again if they feel they will get the same results. Agents must set themselves apart from the past agent and all the other agents vying for the opportunity. To do so, you must clearly define what you would do differently and what makes your services unique. Listing detailed solutions to their previous sale issue should make it clear to the homeowner what they would receive if they responded to your letter.
Here's what you can write for solutions to the above-mentioned issues: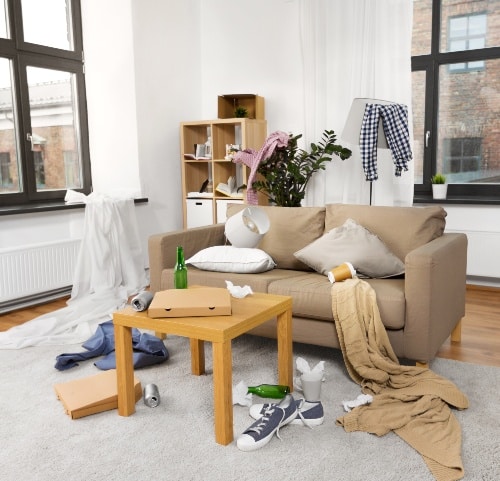 "The photos listed online weren't the best representation of the property due to poor lighting and choosing the wrong angles for the room."
Solution: "We would like the opportunity to take photos during the daytime with natural light and make sure to open up the room a bit by cropping the photos differently."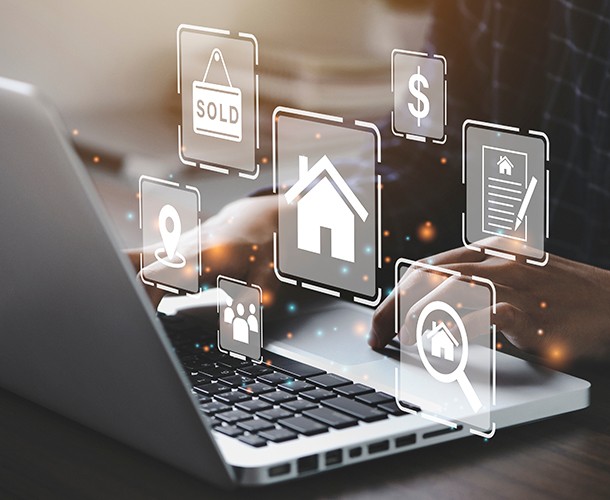 "We saw the property was listed on the MLS and Zillow, but only using these two listing websites does not give maximum exposure to the listing since there are other third-party sites that can gain additional traction from buyers."
Solution: "We propose adding your property listing to third-party websites like Apartment.com or Realtor.com. These alternative listing websites receive millions of visitors and can provide more visibility to buyers interested in purchasing your property."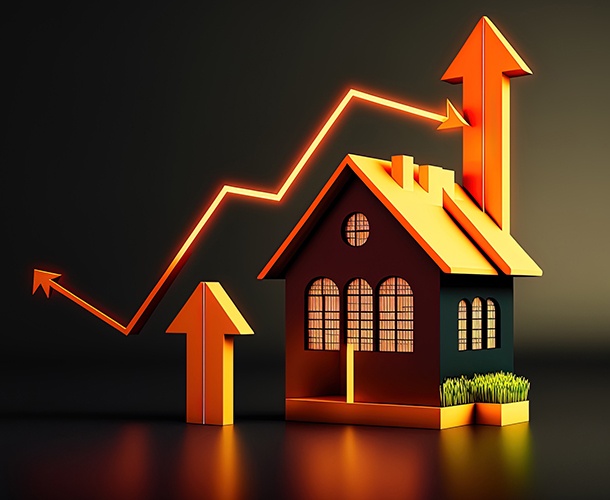 "You were listing the home at _______________(insert property address) for $525,000, which was high compared to similar homes in the area."
Solution: "After I pulled comparables, homes priced right under the $510,000 price point sold within one week of listing the property. Please find the attached report that outlines the comparable amenities and layout of the property. With this information, we believe you were just priced too high."
4. Give Sellers a Reason to Look to the Future & Mention Your Brokerage
After identifying in great detail the changes you will make to help facilitate the sale of an expired listing, agents should include a brief visual of what the experience will be like working with you. This section of the letter should generate some excitement about welcoming a new team to the listing and eagerness to list the property on the market again.

You should introduce your brokerage and the services they'll receive from the team. Keep in mind that, given their experience with the past agent, you'll want to ensure you can execute all of the services listed in this section.
5. Have a Strong Call to Action
With all real estate marketing efforts, you want to encourage prospective leads to take action. For expired listings, you want the seller to contact you for more information on your service offerings. A great call to action (CTA) will help you increase your conversion rates by telling the lead what they need to do next. On expired listing letters, you want the seller to call or text as a response to your letter without tossing it aside.
Your CTA should be firm but inviting. Give them directions like reaching out, checking out your website, or visiting the office. You can also offer incentives like a free, comparative market analysis (CMA) report or a free strategy session to encourage them to meet in person and hear about your services. Here are a few examples:

"I'm in the neighborhood daily; please don't hesitate to call or text me anytime, and I'll be happy to stop by to provide you with my evaluation."
"Give me a ring anytime, and check out more of my work at www.agentsite.com so you can see my experience with properties like yours."
"Contact me at 111-222-3333, and I'll be happy to share some of my findings on the market changes in this neighborhood."
"Call me to set up a free strategy session so you can evaluate the value of our services before moving forward."
6. Include All Your Contact Information
Although you want the seller to call or text you, you want to include other pertinent contact information, such as email, website, and social media handles, prominently displayed on the letter. The best place to include such information is beneath your signature. You don't want to make it difficult for property owners to find that information.
If they don't immediately reach out, you want the opportunity to at least have them visit your website for more information. In any case, your website and social media handles will help with your brand recognition efforts when you nurture your leads.
What to Avoid When Drafting the Expired Listing Letters
Real estate agents will have a short period of time to make an impression on your property owners, and if you're lucky, you will get a quick response. Once you gain a homeowner's attention, you don't want to make minor mistakes that could jeopardize that opportunity.
A few things to avoid when drafting your expired listing letters:
Keep letters short: Avoid sending lengthy letters that get overlooked or not even read by the client.
Be professional: You want to be clear, concise, and extremely professional. Professionalism while drafting a letter includes the appropriate spelling and punctuation. Having spelling errors is a sure way to have your letter tossed to the side.
Don't speak poorly of past agents: Although you will have to discuss why the previous agent failed to sell the property, you want to continue to be professional and not talk poorly about the agent. Your criticism of the previous seller's agent will reflect your ability to stay professional.
Do not make false promises: Don't make extreme promises to get a listing you cannot keep. You'll do more harm to your career and credibility in the long run if the sale is not successful—not to mention, you don't want to waste your time on a property if you know it won't sell.
How to Make Your Expired Listing Letter Stand Out
One of the main objectives in sending an expired listing letter is ensuring your letter stands out from the rest of the mail that a seller receives. When you're already putting in the effort to draft and send these letters, you want to make sure you convey to prospective leads how you'll be able to improve their listing and complete the sale.
Another way to make sure your letter stands out is to make it personalized to the property and the prospective seller. Agents can easily do this by making sure you include the address of the property, addressing the seller by their name, and using real examples of past marketing efforts that failed. Including this information shows you've done your research, and this letter is not another generic copy received by all your other leads.
Don't be afraid to speak about your expertise and qualifications. If there is one time to brag, this is it. Speak about your previous listings, your short time on the market, other proven strategies on how to convert expired listings, and so on. Throughout the letter, you want to emphasize your experience in customer service and ensure your property owners' needs are always put first.
There are small details that can help your letter stand out. Use quality paper and professionally printed letters; you can even play with the letter's physical sizing and color to make it stand out. Small attention to detail will get noticed by the right leads and help your overall conversion rates.
Agents can design letters on Canva, a design platform with drag-and-drop customization. Canva helps with easy logo creation and has colorful real estate-related templates that can be used to make your expired listing letter stand out.
How to Send Expired Listing Letters
There are a few ways to send expired listing letters to prospective leads. You can send physical letters through the United States Postal Service to the address of the expired leads, which will only take a few days for them to arrive. The downside of sending snail mail is the difficulty of tracking when the letters arrived. Additionally, if you're nearby, you can use it as an opportunity to see if the owners are home and drop off the letter in person.
If you can collect email addresses through lead sources or the MLS, you can send a trackable electronic mail. With the addition of a real estate client relationship manager (CRM), you can easily automate and personalize each individual email. Here are some of the best options to send both electronic and print mail:
Providers

Best For

Marketing automation for high lead conversions

CRM software that connects to website and landing pages

Professionally printed letterhead and envelopes

Expired listing templates for brochures, door hangers, and postcards

Key Features

300+ tool integrations
Premade email templates
Available customer support via phone, email, and chat

Mobile application provided
Available SMS texting
Advance filter features for contact lists

Uncoated or premium linen material options
Logo design service available
Mailing lists available for purchase

Can upload your own design
Printed and shipped with tracking provided
Postcard campaigns offered

Starting Price for Letters

Free

$169 per month

20 cents per piece

31.7 cents per piece for brochures

Learn More
Bottom Line
Working expired listings for real estate lead generation is a great way to supplement traditional lead generation efforts to grow your business. A well-crafted expired listing letter will address the issues, showcase your experience and expertise, and be personable, so you develop a sincere connection with the property owners. Since the property owners are motivated to sell, learning how to write an expired listing letter and how to convert expired listings can be the approach that will help you to represent more sales listings.