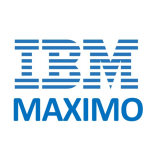 IBM Maximo is a cloud and mobile-based computerized maintenance management system (CMMS) that combines asset and maintenance management. Users can manage and monitor the full life-cycle of all work orders and transactions. We compiled user reviews from around the web and determined that IBM Maximo has mainly positive reviews. We also compared the most common pricing options for small business owners.
Want to know the top cmms software for small business? Read our IBM Maximo alternatives guide.
IBM Maximo Customer Reviews
Overall Experience: Good
Ease of Use: Good
Customer Service: Excellent
Pricing: Fair
See All User Reviews
Summary of User Reviews
What IBM Maximo does well:
According to the positive reviews online, users like IBM Maximo because it is one of the most advanced CMMS platforms they have encountered. Others are pleased with the design and usability of the platform. Some users like how easy it is to integrate the software with other applications.
What IBM Maximo does not do well:
Users who gave IBM Maximo negative reviews online feel that the price of the software is too expensive for small to medium-sized businesses. Others feel that some of the features are not necessary for regular day-to-day activities. Some complained that they had a hard time deploying the software.
Most Helpful Positive User Review
According to a user who gave IBM Maximo positive feedback on Gartner, he is pleased with the software's customization capabilities. He says that he and his team were able to configure the software according to the business processes that they perform. He also mentioned that he finds the versatility of the application to be very convenient.
Most Helpful Negative User Review
According to a user who gave IBM Maximo negative feedback on Software Advice, he feels that the software has too many features that they cannot use. He says that the price is extraordinarily high. With cheaper software, he feels that he can do just as much as he can on IBM Maximo.
Other IBM Maximo User Reviews From Around the Web
Here are a few other resources for finding helpful IBM Maximo customer reviews. We rated the review sites on a scale from poor to excellent based on how trustworthy and useful the reviews seemed.
| User Review Website | Average Rating | Number of Reviews | Quality of Reviews on Website |
| --- | --- | --- | --- |
| TrustRadius | 8.1 out of 10 | 12 reviews | Excellent |
| Gartner | 3.8 out of 5 | 20 reviews | Excellent |
| Software Advice | 4 out of 5 | 29 reviews | Good |
*Average ratings as of December 1st, 2017
IBM Maximo Pricing
IBM Maximo does not publish their prices on their website, but according to a third party source, their prices range from $2,500 to $6,500. Additional features can cost as low as $200 and as high as $100,000.
IBM Maximo has the following features and functionalities:
Asset management
Procurement and materials management
Service management
Work management
Contract management
Flexible deployment options
Additional features

IBM Maximo Asset Health Insights
IBM Maximo Anywhere
IBM Maximo Asset Management Scheduler Plus
IBM Maximo Health, Safety and Environment Manager
To get a customized price for your business, you may request a quote from the site. IBM Maximo offers a demo for those who want to see how the services work.
Compare IBM Maximo Competitors
Not sure if IBM Maximo is the CMMS for you? Check out our reviews of other top CMMS providers.