IconCMO Review and Pricing for 2022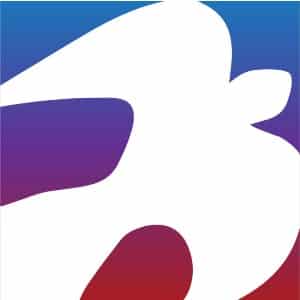 What We Recommend IconCMO For
IconCMO is well suited to religious organizations that need to support an unlimited number of users. The program comes with several modules, such as membership management, fund accounting, and donation management, making it a great fit for established churches with lots of financial and bookkeeping work. It has advanced security features to protect personal information better and has some helpful add-ons like payroll, event management, and a unique child check-in program.
IconCMO Is Especially Good For
Churches that process their own payroll: IconCMO allows unlimited payroll transactions for $25 per month—one reason we consider it among the best church accounting software programs.
Churches with an experienced bookkeeper: The program has excellent accounting features but requires some accounting experience to master.
Churches offering daycare service: Icon Check-in helps you streamline data entry, track attendance, and keep children safe.
IconCMO Is Not a Good Fit For
Churches seeking more affordable software: IconCMO's pricing scales up depending on the number of families. If you're looking for a lower-priced option, we recommend PowerChurch Online.
Churches that require a website: Another popular church accounting software application, Aplos, actually includes a website builder.
Churches looking for easy-to-use software: IconCMO is for experienced bookkeepers. QuickBooks Online is easier to use and is flexible enough to be customized for church use.
Are you looking for something different? If you're looking for basic bookkeeping features and don't need church management tools, check out our guide to the best small business accounting software.
IconCMO Pros and Cons
PROS

CONS

Supports unlimited users
Expensive for large churches with many families
Affordable for small to medium-sized churches
Not user-friendly for inexperienced bookkeepers
Includes an inexpensive integrated payroll add-on
Can't use check-in without an internet connection and a Rubix account
Includes a child check-in security add-on
Storage services are expensive
Assisted bookkeeping option available
IconCMO Pricing
IconCMO's prices depend on the number of families your organization has. Its base package costs $35 per month or $385 per year for up to 100 families and scales up to $124 per month or $1,364 per year for more than 3,000 families. You can also choose from several add-ons to your package, such as check-in, payroll, event management, and SMS messaging.
| Number of Families | Monthly Pricing | Annual Pricing |
| --- | --- | --- |
| 1 to 100 | $35 | $385 |
| 101 to 250 | $49 | $539 |
| 251 to 500 | $59 | $649 |
| 501 to 750 | $74 | $814 |
| 751 to 1,000 | $84 | $924 |
| 1,001 to 3,000 | $94 | $1,034 |
| 3,000+ | $124 | $1,364 |
| Add-Ons | Monthly Pricing | Annual Pricing |
| --- | --- | --- |
| Icon Check-in | $15 | $180 |
| Icon Payroll | $25 | $275 |
| Event Registration | $15 | $180 |
| SMS Messaging (250 to 25,000 messages per month) | $5 to $500 | $60 to $6,000 |
Additionally, IconCMO offers document storage support, which is free for the first 20MB, $5 per month for the first 100MB, and then an additional $2 per month for each extra 100MB.
IconCMO Accounting Features
IconCMO has a huge array of features that make it easy for churches to simplify and manage their financial information. You can watch our in-depth analysis of IconCMO's accounting features to learn about the interface and flow of the program.
Accounting Features Video
Here's a quick rundown of its top features to help you decide if IconCMO is for you.
Fund Management
One of IconCMO's most notable features is its accounting module, which supports both cash and accrual-based accounting using true fund accounting. It's a Financial Accounting Standards Board (FASB)-compliant program, which is important for larger churches and nonprofit organizations. With IconCMO, you won't need multiple spreadsheets or checking accounts to know the balance in each fund. The system can extract data specific to a fund, which is helpful for churches that manage multiple funds:
Chart of Accounts
The program includes a single chart of accounts where every fund has access to every account. This allows you to keep your chart of accounts short and simple. You can also add new accounts with specific classification types as to account type, nature of account, account detail, subaccount (if any), account name, and description:
Bank Accounts
You can track checks and deposits, whether it's money market, savings, or other types of bank accounts, by using the checkbooks feature in IconCMO. The system allows you to deposit money into your revenue accounts for a specific fund, such as mission, building, or youth. IconCMO can also print checks after posting payments. The banking module is basic, and it doesn't allow bank feed connections. However, we don't see this as a big deal since church accounting requires proper classification of inflows and outflows as they occur, not when they clear the bank:
A/P
When your church receives a bill from your vendors, IconCMO lets you enter them into the system and track them until they're paid. You can also enter and track credit card activity and balances. In entering invoices and credit memos, you must indicate the fund where payment will be taken from, account type, the account, and the amount to be debited or credited. For nonaccountants, the debit-credit part may be confusing at first. Within the A/P module, you can also post full or partial payments. Overall, the A/P module is solid for managing church bills:
A/R
You can enter and track invoices issued in the A/R system. Before you create invoices, you'll need to add items and customers in the A/R Setup section under the A/R page. Items refer to the products or services you sell, while customers are those who purchase items from you.
In creating invoices, everything is straightforward. First, you have to supply invoice details like customer name, terms, purchase order number, relevant invoicing dates, and others. Then, you need to indicate which fund the payment will go to, the specific item, and a short line item description. You can also add a sales tax rate to apply to the total invoice price. Finally, IconCMO can print the invoice as a PDF. In receiving payments, IconCMO also allows partial payments:
The invoice design of IconCMO is generic, but we see no problem in the design for church accounting. However, for churches who like to customize invoices, we recommend subscribing to stand-alone invoicing software. Check out our list of the best invoicing software for more information:
Payroll & Tax Filing
The system has a built-in payroll program, Icon Payroll, which supports an unlimited number of employees. It provides automatic tax calculations for federal and state taxes to eliminate manual work in spreadsheets. You can electronically file W-2s for your employees, and you'll receive special tax payment forms where checks can be printed to your government agency. A separate fee of $25 per month is required to use Icon Payroll, which is incredibly affordable compared to stand-alone payroll software:
Reporting
With IconCMO, you can generate various financial statements, such as the statement of financial position, statement of activities, and statement of cash flows. You can also pull reports on donors, donations, dedicated funds, events, and more. There are also specialized reports like changes in net assets and fund list report. However, we didn't see any receivables aging report, which could be useful for reviewing past due accounts. Nonetheless, the absence of the aging reports isn't a big deal because nonprofits and churches won't have significant A/R transactions, unlike for-profit businesses:
Assisted Bookkeeping Options
IconCMO offers an assisted bookkeeping option at $250 per month with free IconCMO software included. With this option, an Icon Systems Bookkeeper will be assigned to your organization to handle bookkeeping, income and expense classification, bank reconciliation, and FASB 958-compliant financial reports.
Church Management Features
Aside from accounting, IconCMO showcases church management features that can help you grow your ministry and keep your congregation organized.
Online donations
IconCMO integrates with two online giving programs, Vanco Payment Solutions and Bambora, to allow donors to post their gifts online. Your church can receive donations in different forms, such as credit and debit cards and automated clearing house (ACH) payments. If your donors prefer, you can set up recurring donations. You can import batch donations into IconCMO as comma-separated values (CSV) or TXT files:
Membership Management
This module helps you record and manage member information, archive records, and schedule pastoral visits. The church software mobile app serves as a portal where your members can browse your online church directory, see and edit their personal information, review their contributions history, and print statements. As an administrator, you can communicate with your group through email or text messages:
Child Check-in
Available as an add-on, the online child check-in program provides a streamlined system to get children checked in quickly without parents going through long lines. Each child is set up in the system by entering the name of the child, family information, contact details, and pictures. Next, children can be organized into groups like "First Graders" or "Monday Evening Study Group."
When doing check-ins, the childcare worker chooses a group and will see names and pictures of the children assigned to that group instantly. With IconCMO Check-in, you can create as many user IDs as you need. Parents can also check their own children in with the self-check-in interface. IconCMO Check-in also prints a child's guardian info, including contact information, photo identification, and even allergy and other special conditions. Security receipts ensure that kids leave with the right person.
Budgeting
IconCMO has a budget builder that helps you manage your church's income and expenditures. You can compare your budgeted numbers to your church's actual spending to generate a more accurate forecast and see where your finances stand:
Mobile App
The IconCMO church mobile app has the same features as the desktop site, including organization setup, banking, a general ledger, A/R and A/P, and payroll. You can also manage your members, donors, and donations, register an event, and process check-ins using the mobile app. The IconCMO mobile app is available on Google Play and the App Store.
Customer Service and Ease of Use
Getting started with IconCMO isn't too difficult because there are support videos and articles available from within the software. We like that users can learn directly within the software and not have to visit another web page to access the tutorial videos. There are also setup guides to read under Getting Started for additional information about IconCMO's functions:
While using IconCMO, we noticed a little bit of lag when opening modules. When you click a module, it takes two to three seconds before it loads. We aren't aware if this is a browser-related or software-related issue. But during testing, we used the latest Google Chrome version.
Otherwise, we like IconCMO's interface. It's clean and manageable. You can also choose if you'd prefer viewing entire screens one at a time or viewing multiple screens that overlap. IconCMO has a technical support line in case you need assistance with using the app. You can also email them if that's what you prefer.
IconCMO Alternatives
| | | |
| --- | --- | --- |
| Best for: Churches looking for affordable accounting software specifically designed for churches | Best for: Churches that need a website | Best for: Churches looking for easy-to-use accounting software |
| Software from: $39.95 per month for unlimited families | Software from: $59 per month | Software from: $25 per month |
Bottom Line
IconCMO works great for medium-sized churches that need to support unlimited users. It has a useful child check-in system so parents will feel confident that their kids are safe in your care. It offers an extensive list of handy features, and it uses modern data transmission and storage methods to protect personal and financial information better. Sign up for the free 30-day trial to see if IconCMO is a good fit for you.