Looking for ideas for fun office pools? We've got you covered!
The daily grind at the office can get monotonous. Holding occasional office pools adds an air of excitement and a sense of friendly competition in the workplace. It's a fun and simple way for colleagues to bond and interact with one another outside of their work.
If you're looking for your next office pool idea or are a first timer who needs some tips on how to run one, we've gathered some cool and creative tips below for you to check out. We've divided our list into the following categories:
---
Decide on Your Office Pool Subject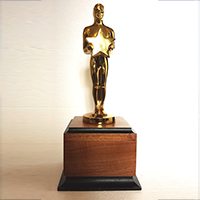 ---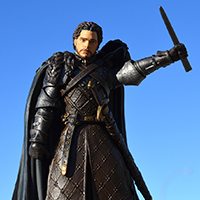 Game of Thrones is a show I like to watch for the numbers – who will die next, how many kills, and how many one-liners.
Our first Game of Game of Thrones league was a success, to say the least — and ignited strong passions both within and without our league. One thing was clear: the people demanded a playable league so they, too, could partake in the arbitrarily scored fun. It turns out that rendering an exciting, entertaining, and frequently violent television show into a series of Excel worksheets inspires some very intense FOMO.
---

The March Madness Tournament Bracket Office Pool is by far the most popular pool there is. This pool is run during the NCAA Men's Basketball Championship and provides an exciting opportunity for colleagues to engage in a friendly competition – trying to decide the Final Four or "Cinderella" team for the season.
---

4. Do a baking bracket competition.
Each March during March Madness we do a baking bracket. We start with 8-12 bakers and we draw up a head to head bracket (we manipulate the bracket structure based on the # of baking volunteers). Once we finalize the participants, the employees will then fill out their brackets with who they think will win each round.
The bakers bake sweets according to the theme of the round and then employees get to participate in a blind taste test and vote. Bakers who receive the most number of votes will move on to the next round.
For the brackets, each round is awarded # of points for correctly guessing who will win the head to head. The points are totalled at the end to find the winning bracket – just like you would do for a basketball bracket.  First round correct guesses are worth 2 points, 2nd round correct guesses 4 points, and so on.
The bracket goes on for 4 weeks (every Monday) and it is a big hit every year. The winning baker and whoever had the winning bracket each win a prize.
---
A month or so before Election Day, create "ballots" for the upcoming elections. Award points for each election predicted correctly. It's common to award more points for predicting who wins the Presidency or high ranking positions.
For example, you might include options for the Congressmen and Senators from your state or from every state. Probably only political junkies would be interested in something that extensive, though. Tally up the points at the end of the election and award the winner his points.
---
Lottery office pools may be referred to as lottery clubs, lotto pools, or lotto clubs, but they are all the same thing – a group of people who pool their money together to collectively buy lottery tickets and split the winnings. Participating in a lottery pool allows you to increase your odds of winning due to the increase in the number of tickets that are purchased.
---
7. Bring the Super Bowl excitement to your office.
Cafe Quill
The Super Bowl not only brings football fans together, but it also instigates some friendly competition with hardcore fans, casual fans, or people trying to bond with their fan friends. Take this opportunity to reignite office energy and get people excited to come back to work.
Do this by using Football Squares, the standard Super Bowl pool template. Football Squares for the Super Bowl are one of the most commonly used office sports bracket systems around. While there are many versions, the most popular one is the 10×10 variation.
---
8. Do a baby pool guessing game.
Robert Herbst, REL Advisors
One office pool idea that we have used and it has been a lot of fun is a baby guessing game office pool. It's done when one of the employees is expecting and we do it by betting on different categories such as the birth date and the gender of the baby. Tie breaker would be the baby's weight.
---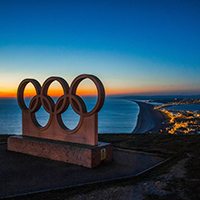 ---
10. Predict when the ice will melt off the local lake office pool.
Joanne, Easy Office Pools
We have an "Ice off our local lake" pool. I go around my floor with a calendar along with all the dates the ice came off the lake going back to 1903. Each employee is entitled to one date for $2 (one date/per employee, no doubling up). Once I have asked everyone on the floor, the employees may choose another date. I start the pool mid-March so that everyone has a fair chance and as the ice starts melting, that is when more squares get snatched up. I post the calendars and the percentage left from pilots flying over the lake. The winner must buy donuts to silence the non-winners.
---
11. Guess a reality TV show winner.
We work in a rather small office space so we make pools for various things going on. One of the pools we have done is predicting the Bachelor/ Bachelorette winner. You can even raise the stakes of these pools by making them more specific. For example, predicting how many episodes a particular contestant will make it instead of just guessing who the winner is.
---
12. Do a boxing match pool bet.
Yahoo! Answers
Write out the number of each round on its own piece of paper so that you have 12 pieces total, fold them up, and put them in a hat or bowl.
Before the fight starts, shuffle the numbers and have each person that put in $5 randomly select one piece of paper from the bowl.
The person who's number matches the round in which the fight ends, wins the pot. For example, if you draw #3 out of the hat and the fight ends in the third round, you win the pot.
---
Pick the Office Pool Format You Want to Use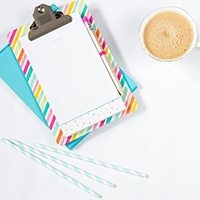 ---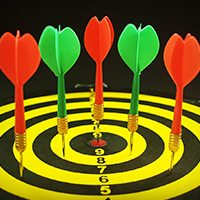 14. Predict a game score pool.
One method that isn't used much, but can provide a great deal of fun are predict a score pools, as they take advantage of the fact that most people will have a rooting interest in the game and they also allow for a bit of skill. The concept is simple enough, as it only requires a person to select the winning team and margin of victory. The person closest to the actual final margin wins the pool.
---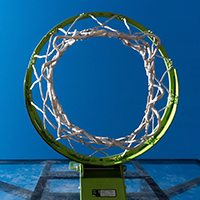 ---
Tips for Making Your Office Pool Better
As the commissioner of an office pool, one of the most difficult tasks is trying to keep track of the data. There are many websites out there that specialize in tracking your pool such as:
---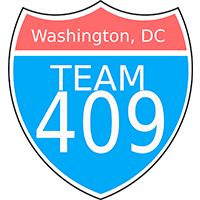 ---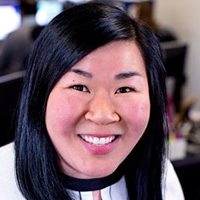 ---
19. Make sure to set rules in running an office pool.
Robert Pagliarini, Contributor, Forbes
Office pools are fun – until someone complains about unfair winnings. Here are five simple steps you can take with your office lottery pool to avoid issues in running office pools:
Name a leader who will be in charge of the lottery pool.
Create a simple contract that spells out the big issues that all participants sign.
Make a public list of who has signed the contract and who is participating.
Make copies of the tickets before each drawing and give them to each participant.
Keep the original tickets in a safe but accessible place.
---
Tiebreakers in pools are needed more than you think. Be prepared with how you plan to break ties. Total score of the game is a popular option or whoever signed up first for the office pool gets the prize.
---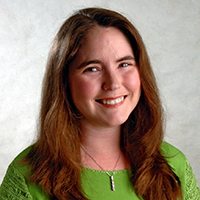 ---
Over To You
We'd like to thank everyone who contributed their great office pools tips and ideas!
We hope that these ideas will help you come up with more creative and organized ideas for your next office pool activity. Remember to check first for technicalities in your area to make sure you are not breaking any laws in running an office pool!
What is your favorite idea from this list? Leave your comments below and let's talk!