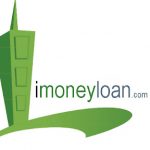 imoneyloan is a private hard money lender in California with over 20 years of real estate financing experience. Their rates start at 6.99% with loan amounts ranging from $250k – $2M. They can lend up to 80% LTV. Their fees and terms vary per project and borrower. There are no online reviews available for imoneyloan.
Lender Information
| | |
| --- | --- |
| Business Name | imoneyloan |
| Business Website | imoneyloan.com |
| Business Address | Los Angeles, California |
| Business Phone | 818-465-5626 |
| Social Media | |
imoneyloan Rates & Terms
Types of Properties
Commercial/Industrial/Business Properties
Apartment Buildings
Multifamily
Office Buildings
Healthcare Facilities
Churches
Special Use Properties
Ranches
Gas Stations
Loan Amount
$250,000 up to $20M
LTV
Up to 80%
ARV
Information not available
Interest Rates
Starting at 6.99%
Lender Fees
Varies per project and borrower
Loan Terms
Varies per project and borrower
Minimum Qualifications
650+ FICO score requirement (for residential stated income loan)
Typical Time to Funding
In a matter of days
Other Financing Available
Commercial real estate loans
Private hard money real estate financing
Residential hard money loan
Residential bridge loans
Commercial bridge loans
Blanket loan
Stated income refinancing
Stated income commercial mortgage loan
Peer to peer lending
Equity based lending
Interest only real estate loans
Foreign national investor loans
EB-5 financing
Refinance cash out loans
Investor rehab loans
Commercial rehabilitation loans
*Exceptions may be granted. Lender information is updated often, however exact lender terms may have changed.
Top Hard Money Lenders 2019
| | LendingHome | Visio Lending | CoreVest |
| --- | --- | --- | --- |
| | | | Be the first to review |
| Best For | Investors who want competitive rates and fast funding for residential fix and flips | Landlords who want to refinance or grow their rental portfolio | Investors financing large real estate portfolios with limits up to $100 million |
| Loan Amount | Up to $1 million, 90% LTV, 75% ARV | Up to $2 million, 80% LTV | Up to $100 million, 75%-80% LTV or LTC (loan-to-cost) |
| Terms | Average 12 months | Average 2-30 years | Average 1-30 years |
| Funding Time | Can be as little as 15 days | N/A | Can be as little as 15 days |
| Credit Score | 550+ | 660+ | 620+ |
| | Read Reviews | Read Reviews | Read Reviews |
States Currently Lending In
California