Imonggo Review: Is This POS System Right for Your Business?
This article is part of a larger series on POS Systems.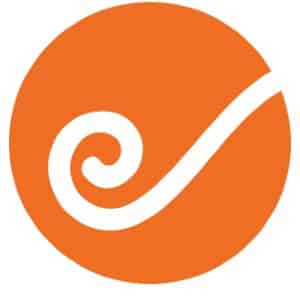 When to Use Imonggo
I've reviewed dozens of POS systems, and I like Imonggo's straightforward approach. It comes off as a simple software, but as I dug in, I found a lot under the hood. Nonetheless, most of the top-rated POS systems offer more—even Square, which is free with its flat-rate payment processor. Imonggo is constantly improving and adding features, however. We recommend it for:
Mom-and-pop stores wanting a low-cost solution: Imonggo is inexpensive and simple to use. In fact, it makes our list of the best free POS systems. Mom-and-pop stores or small shops may find it meets their needs (such as upgrading from a cash register) without adding a lot of extraneous features or bells and whistles.
Tourist shops or stores with international clientele: While the software is only available in English, Imonggo can work with multiple currencies and tax systems and even has a space for tracking customer nationalities, which are very rare features.
When to Use an Alternative
Not sure what to look for? Learn more in our article on what is a POS system and how to determine which is best for you.
Imonggo Overview
PROS

CONS

Free plan
Limited use of free plan
Integrated ecommerce
Limited mobile apps
International commerce tools
No employee management
Imonggo Pricing
Imonggo has simple pricing: Free for the limited plan or $30 per month, per branch, for the Premium plan. The free plan limits features and the number of users and does not come with live customer support. (You can, however, still access the knowledgebase.) The paid plan is about half the price of most POS systems we've evaluated. There's also a 30-day free trial.
| | Free | Premium |
| --- | --- | --- |
| Monthly fee | $0 | $30 per month, per branch |
| Branches | 1 | Unlimited (price per branch) |
| Users | 1 | Unlimited |
| Products | 100 | Unlimited |
| Transactions per month | 100 | Unlimited |
| Inventory | ✔ | ✔ |
| Sales analysis | ✔ | ✔ |
| Accept credit cards | N/A | ✔ |
| Ecommerce site | N/A | ✔ |
| Customer Support | N/A | ✔ |
Imonggo Hardware
Imonggo does not sell POS hardware. It can work on an iPad, laptop, or desktop computer. You can use any receipt printer or even a regular office printer. It recommends the Dymo LabelWriter 450 for generating barcodes. Card readers come from your payment provider.
Imonggo Features
Imonggo is easy to set up and use. Sign up for a plan or free trial, put in your store information, and start adding your inventory. You can also add an online store, shipping information, customers, and more.
In the News: In July 2021, Imonggo added social logins to its software. Now you can create an account and log in using your Facebook, Google, or Apple accounts.
Register & Checkout
Imonggo is a browser-based POS system, meaning you can download it to your iPad or use it on a computer. It allows barcode scanning, or you can look up items by category. It processes discounts in general or by item; can accept split payments, gift cards, and different currencies; and prints receipts.
Imonggo has layaway tools for handling deposits and partial payments, gift certificate processing, loyalty points management, and more.
Imonggo's latest version, Store V4, records sales even if you lose your internet connection, storing sales in the database to upload when the connection is restored, and looking up the information from the browser database as opposed to the cloud. It includes cash movements in the till, and a Z Reading feature that takes a snapshot of the transactions made on each store that you can use as an end-of-shift report for each cashier.
Z Read or Z Report: A function on POS systems that's also called an end-of-day report. It's typically run at the close of business, includes a transaction and sales summary for that day, and resets transactions for the following day.
Payment Processing
Imonggo integrates with Worldpay (formerly Vantiv), Authorize.Net, Stripe, and PayPal for payment processing. According to Imonggo's website, Stripe is used for subscriptions, while PayPal is the credit card alternative. Authorize.Net, PayPal, and Stripe all made our list of best payment gateways for 2021.
Worldpay is not on our lists of recommended merchant services. It does not post its rates online but does require a three-year contract with early termination fees and other charges like a PCI compliance fee.
You will need to integrate—and in some cases, contract—with these providers for payment processing. If you prefer a free POS system with built-in credit card processing at no obligation, consider Square.
Ecommerce
Imonggo offers two ways to sell items online. First, you can create your own online store for free via Imonggo. It will automatically sync your inventory and create a simple store you can customize with your logo. You can set up locations, currencies, and zones for international sales. You can promote your store with a QR code that you can download and use on your website, marketing materials, or elsewhere.
If you have more complex ecommerce needs, you can also integrate Imonggo with Shopify so that you can sell items there and in your store, and inventory amounts will reflect in real time.
Inventory
Imonggo inventory keeps track of your products whether you sell them online, in-store, or both. On the back end, you create products with names, stock numbers, descriptions, retail prices, barcodes, and images. By using tags, you can create categories. (Other POS software have category and subcategory fields, but using tags is not unusual.)
You can set minimum and maximum quantities to be used in reports like low-stock alerts, including decimal quantities when selling items by weight or volume. You can allow cashiers to change prices, such as with a damaged item. There are also buttons to mark items as popular—a nice option for your website—and exempt items from taxes.
You can also upload items in bulk via CSV file.
Imonggo allows you to create kits, which have a unique inventory designator, and compositions, which record each individual item in that item's inventory. Use kits for such things as gift baskets, while compositions are more like sandwiches or custom bicycles.
From the Stockroom setting, you can acknowledge receipt of items from suppliers and add those items to the inventory. You can also record returns to suppliers, adjustments in or out, and physical count. If you have multiple stores, there are tools for transferring products as well.
Unlike some POS systems, you need to create your own purchase orders when you run low on stock. You can designate employees to create purchase orders and have management edit and approve if you wish.
Customer Loyalty
Imonggo lets you track customer information, from name and birthdate to nationality, contact information, company information, and memberships. You can also mark a customer as tax-exempt, such as if they purchase for their nonprofit, and make notes. This information shows up in the customer tab. Once you have a customer put into the system, you can put them into groups.
Groups are usually for memberships in loyalty programs, and thus let you assign point earnings and conversions. Imonggo does not have email marketing functions. For marketing, consider Lightspeed, Revel, or UpServe.
Reports
The Business Reports section is sparse compared to most POS systems. However, it does give you reports for gross and net sales, items sold, transaction history, top products, top sellers, payments and discounts, collected deposits, loyalty points, and other sales-related issues. It does not have employee reports like time sheets, tips that you'd need for payroll processing. If you are interested in this function, check out Square (which has an add-on) or Toast (for restaurants).
The Z reading reports record transaction information like count, start/end dates on invoices, beginning/end amounts for the reporting period, sales quantity and amount, returns, discounts, payment types, layaways, and more. It's a good report for end-of-shift accounting.
Mobile Apps
Aside from the Imonggo POS application for iPad, it has a sales dashboard for Android that lets you track daily, weekly, and monthly sales, transactions, and taxes. It's working on an inventory app for viewing and adjusting your inventory.
As of this writing, there were only a couple of reviews on Imonggo apps in either the Google or the Apple app stores.
Imonggo Ease of Use
Online tutorials
Illustrated knowledgebase
24/7 live chat customer support (with the paid plan only)
Imonggo has a clean interface that uses a lot of dialog boxes and typing information. The online tutorials are well-illustrated and take you step by step but are direct. You won't find a lot of extra information or tips in the knowledgebase, but you will see how to get the primary functions done.
Customer support is only available in the paid plan, but it is 24/7 via live chat. There is also an online chat where you may be able to get general questions answered as well.
Imonggo puts out updates or improvements to its software every two to three months; it posts about the changes on the website, so it's easy to know what's new. This is great for those that want a product that's constantly improving.
Imonggo Alternatives
| Square POS | Lightspeed | Loyverse | Toast POS |
| --- | --- | --- | --- |
| Best for: Small businesses wanting easy software | Best for: Inventory management | Best for: Customer loyalty | Best for: Restaurants |
| Base monthly fee from: $0 (2.6% +10¢transaction) | Base monthly fee from: $69 (2.6% +10¢transaction) | Base monthly fee from: $0 | Base monthly fee from: $69 |
| | | | |
If you're not sure Imonggo is right for you, see how it compares with our top POS services.
What Users Think of Imonggo
There aren't a lot of reviews of Imonggo on third-party review sites. Of those, all the users said the software was easy to use. One appreciated the offline feature, while others praised the inventory tracking and ability to switch between stores to see reports. Noted problems included an outdated design and lagging that resulted in entries getting recorded twice.
Bottom Line
Imonggo is an easy-to-use POS system with international commerce capabilities and an online store. While not the most feature-rich POS program we've reviewed, it's reasonably priced and has all the tools needed for a small shop. There's a free plan that limits users, products, and transactions, but if you are just starting out, it could be a good choice. Sign up for the free plan or the 30-day free trial and see if Imonggo is right for your business.