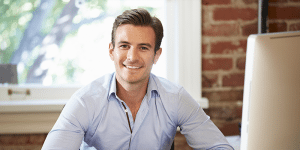 Any small business owner who has experienced a cash flow gap — and nearly four in five have — knows the stress of checking bank balances before issuing a payment. Drake Grey, founder and CEO of social media advertising agency Bowtie Marketing, is one such entrepreneur. Due to a growing pile of outstanding invoices, he was constantly delaying rent and employees' paychecks. Then, using invoice factoring, Grey was able to secure a line of credit and put an end to his cash flow woes.
This article will walk you through what invoice factoring is and how to put your best foot forward in your invoice factoring application.
This guest article was written by Edward Castaño, VP of Marketing at BlueVine. which handles invoice factoring for small businesses. BlueVine is one of Fit Small Business's recommended factoring companies: you can read more in our full guide or click here to visit BlueVine directly.
How Can Invoice Factoring Help Your Small Business?
Invoice factoring allows B2B companies to get paid on outstanding invoices.  For example, normally Grey's marketing company performs a service for his customer, after which he sends an invoice and waits to get paid. With an invoice factor, Grey does the work and sends an invoice like normal. But then, instead of waiting, he gets paid most of the invoice value immediately by the invoice factoring company. When the invoice is due, Grey's customer sends the payment to the invoice factor instead of to Grey.
In sum, invoice factoring allows Grey, the business owner, to get paid now by the factor; the factor gets paid later by Grey's customer. In most cases, with online invoice factoring companies, the customer doesn't even know that Grey is using invoice factoring because the customer continues to make checks or electronic payments payable to Grey's business name.
7 Ways to Improve Your Invoice Factoring Application
As you might imagine, factors evaluate your application differently than banks. While most lenders are concerned about your ability to repay a loan, the No. 1 concern of factors (from freight factoring companies to staffing factoring companies) when evaluating an applicant is fraud. As a result, the more steps you take to demonstrate the legitimacy of your business (and the business whose invoice will be factored), the better your odds of obtaining an advance.  
In addition, while an excellent credit score and strong annual revenues could give you a larger credit line and a more favorable interest rate, they are not prerequisites for approval in invoice financing. Since a factor collects its fee when an invoice is paid by your customer, they are primarily concerned about your customer's ability to repay the advance. This makes invoice factoring an attractive financing alternative for less-established businesses or those looking for bad credit business financing.
An online AR financing application may only take five minutes, but the accounts receivable financing company is evaluating more than just what you enter into the form. In this article, we'll go behind the curtain to examine how factors look at your application and share seven ways to put your best foot forward like Grey.
1. Let yourself and your business be found online.
Having a personal social media presence, particularly if it is linked to your business, lets factors know you are a real person, not a scammer. Maintaining an active account on LinkedIn, Facebook, and Twitter can also improve your visibility. Of course, context is important; underwriters may expect a digital media company to have an active Twitter account, but may not care if a wholesaler isn't an active Tweeter.
You should also have a website that is easily found. Surprisingly, just 51 percent of small businesses have websites, which is not only a missed business opportunity (97 percent of consumers search online for products and services), but also makes it more difficult for factors to determine your legitimacy. If you don't have a website, build one. There are many user-friendly and free website builders available. If you have already have a website, make sure it is continuously updated and SEO-friendly so it can be easily found.
Another way for your business to be found is through customer reviews on sites like Google, Facebook, Yelp, and Trustpilot, as well as industry-specific sites like Angie's List or TrustRadius. Encourage customers to leave feedback on these sites. This can be influential in the application process and shows factors you're the real deal.
2. Form an LLC or other business structure other than a sole proprietorship.
This is another action that instills confidence in factors because it shows you have put some additional work into building a company. Going this extra step not only reduces your personal liability and is a smart business move, but it demonstrates business savvy and effort to factors. It's a win-win.
Filing as an LLC or corporation isn't difficult. You can do so yourself by contacting your state's Secretary of State for guidelines, or you can go through an online service such as LegalZoom or IncFile. Whatever method you choose, you should of course discuss the tax and legal consequences of changing your business structure with your accountant and lawyer.
3. Register with your state's Secretary of State.
If your company is an LLC or corporation, this is critical to the success of your application. Virtually every factor will verify this information to prove you are a legitimate business. And, since you must be current on your state taxes to be in good standing with your Secretary of State, it also serves as a way to screen businesses who might be in trouble for unpaid taxes. It seems obvious, but showing you don't evade taxes goes a long way in demonstrating you're a viable business to factors.
4. Keep good documentation.
In case you're asked for follow-up documentation, having signed customer contracts or purchase orders at the ready to back up your invoices will expedite the process. If you want to integrate your accounting software, maintain good records so that when you submit an invoice, the information is accurate and up-to-date.
Moreover, ensure your contracts and paperwork aren't missing important details. For instance, you may know who "John" at "Chevron" is, but the factoring company isn't on a first-name basis with him. Make sure you're buttoned up and include first and last names of all contacts, along with relevant contact information.
5. Be on the same page as your customers.
With any invoice you attempt to finance, make sure you're on the same page with your customers. Factors can't fund an invoice if the business and its customers aren't properly aligned. Verify that your customer agrees that the service has actually been completed and agrees to a specific date on which the payment is due (e.g., "Payment due in 30 days on March 16, 2016," as opposed to "Payment due upon receipt").
A big part of a factor's decision to fund you is based on the strength of your relationship with your customer. While factors understand that mistakes and misunderstandings happen, uncovering them with the first invoice you submit for an advance may be seen as a yellow flag.
6. Watch your credit report and take steps to increase your score.
While one advantage of invoice financing is its lack of emphasis on credit scores, it's still important to pay close attention to your credit report. Fortunately, there are some quick, easy things you can do to prepare. For instance, you can search your state lien database to see liens on your business. If any look obsolete, call the "secured party" (the lender) and have them remove the lien. For personal credit, services like Credit Karma's Direct Dispute tool make it easy to correct errors and bump up your score. If you need something more, try a credit repair company.
Some factors will also help build your credit by reporting your payment history to credit agencies. Essentially, every time your customer pays an invoice you have factored, your business builds its credit history. This allows you to not only meet your temporary need for cash, but also boost your credit score. When searching for a factoring partner, this is an important benefit to keep in mind because this can help you if and when you need additional financing in the future.
7. Lead with a large customer/debtor.
Since the application is how the factor evaluates both you and your customer, put your best foot forward by submitting an invoice from your largest, most stable customer. An invoice from a household name will go a long way in convincing factors to fund your business. This is because a large, stable business is likely to pay its invoice on time, which is how the invoice factor gets paid. If your credit score is less than ideal, factoring using a reputable customer allows you to leverage their creditworthiness and increases your odds of obtaining financing.
Now what?
Before you run off to apply for invoice factoring, remember to be diligent in evaluating factoring companies. Newer, online factors are bringing speed, simplicity, and transparency to the industry, but traditional factors have relied on long-term contracts loaded with minimums and hidden fees. Pick a factor only after you've done your homework and looked at the fine print. You can also rely on recommendations from outlets you trust.
For entrepreneurs like Grey of Bowtie, invoice factoring has made all the difference. "After being approved for invoice factoring, my stress was 90% cut," said Grey. Armed with the above tips, you can put yourself in a better position to access the cash you need to grow your business.
Author's Bio: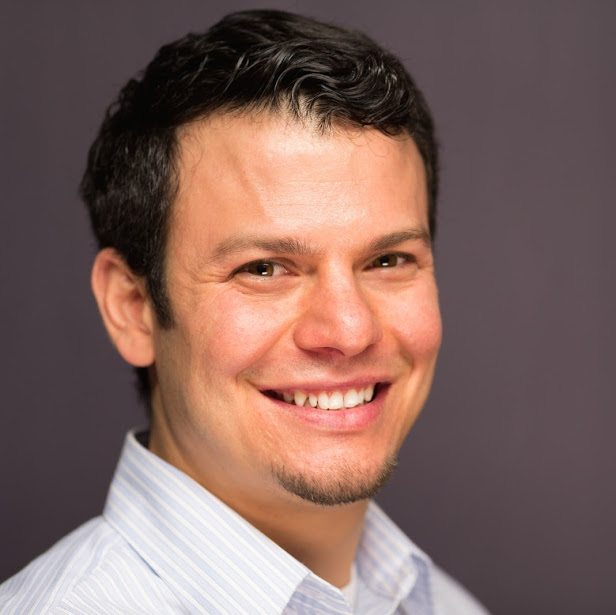 Edward Castaño is VP of Marketing at BlueVine, an invoice factoring company. He has extensive experience with integrated marketing, product management, growth strategy and operations both within startups and Fortune 500 companies. As a former small business owner himself, Ed understands the unique challenges faced by small businesses and is eager to arm them with the knowledge they need to thrive.