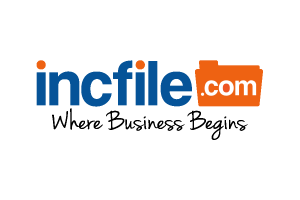 IncFile is a company that assists clients in forming business entities through document filing services. They offer company changes, compliance checks, IRS filings, and more. We compiled IncFile reviews from our website and around the web and found that it has generally positive ratings. We also shared the subscription options available for small businesses.
Summary of IncFile User Reviews
What IncFile does well:
Almost all of the reviews, whether positive or negative, mention the attractive pricing plans of IncFile. Because of the low price point, small business owners are happy that they don't have to spend as much as it would cost to use another online legal service provider. Some users also mentioned how easy it was to work with IncFile when setting up their LLC.
What IncFile does not do well:
The majority of the complaints in the reviews we found cite being disappointed by their customer service. Some people complained that their problems were not solved or took too long to process, thereby causing them legal issues that could affect them financially.
What Online Legal Service is Right for You?
Most Helpful Positive User Review:
"This company helped me set up my first LLC and made it a very easy experience. They always replied to my questions and kept me up to date. My package is even arriving earlier than expected!"

— Frank Ancona
Most Helpful Negative User Review:
"What does the company not do well? Respond to any communications, answer questions, provide support. Which is all fine if things go well. But with something this important, and trust me we own many food industry companies, there are often hiccups, you need to have someone do it perfectly the first time. Unfortunately now I look bad in front of my partners who told me not to do this online. This was a little experiment for us, $400 bucks is small potatoes for us, but knowing who you can trust is everything. Hope this helps someone smaller and less experienced than us and saves them from being scammed."

— Corey Syverson
IncFile Pricing
IncFile has 3 plans ranging from $49 to $299, exclusive of state filing fees. All plans include company name verification, preparation and filing of articles, as well as a registered agent for one year without any additional costs. The main difference between the plans is the inclusion of features such as corporation bylaws, business websites, etc.
| | Silver | Gold | Platinum |
| --- | --- | --- | --- |
| Price | $49 | $149 | $299 |
| State Fee (varies by state) | $50 - $614 | $50 - $614 | $50 - $614 |
| Employer Identification Number/ Tax ID | + $70 | Free | Free |
| Operating Agreement | + $40 | ✔ | ✔ |
| Corporation Bylaws | + $30 | Free | Free |
| Corporation Organizational Meeting Minutes | + $25 | ✔ | ✔ |
| Banking Resolution | + $35 | ✔ | ✔ |
| Business Website & Domain Name | + $499 | + $499 | Free |
| Contract Library | + $150 | + $150 | Free |
| Custom Corporate / LLC Kit | + $99 | Free | Free |
Top IncFile Alternatives 2019
LegalZoom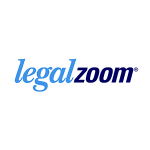 Best for businesses that need quick access to legal forms, advice, and LLC filing
Starts at $79
Rocket Lawyer
Best for those who need ongoing legal advice and access to lawyers
Starts at $99.99
IncFile Legal Services Features
Check out the list below of some of IncFile's features.
Verify Company Name Availability
Preparation & Filing of Articles
Next Business Day Processing
Online Order Status Tracking
Free Business Tax Consultation
Lifetime Customer Support
Online Access to Incorporation Documents
Registered Agent (1st Year free)
Lifetime Company Alerts
Useful IncFile Resources
Best Online Legal Services Software — Read our buyer's guide for a comparison of the top online legal services for small businesses. We compare Rocket Lawyer vs. LegalZoom vs. Docracy to give you an idea of which online legal service will work best for your business needs.
Zoning Laws for Small Businesses – If you are thinking about starting a brick-and-mortar small business with a physical location and building, then you need to understand how building and zoning codes are going to affect you. In this guide, we will show you how zoning laws affect your small business.
Federal Labor Laws Every Small Business Should Know – Federal labor laws are the broad term for the laws that US businesses with employees must follow. Many federal labor laws apply to certain sizes of companies only, such as those with 15 employees or more. This article will guide you on the federal laws you need to know as a small business owner.