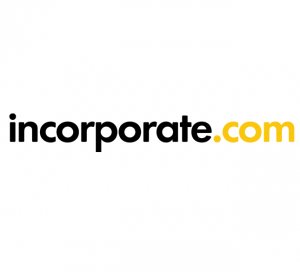 Incorporate.com is a company that helps form limited liability companies (LLCs) and other entity types required by small to large-scale business owners. They also offer upgrades for C, S, and nonprofit organizations. We compiled Incorporate.com reviews from our website and around the web and found that it has a mix of positive and negative ratings. We also shared the subscription options available.
Want to know the top online legal services for small business? Read our Incorporate.com alternatives guide.
Summary of Incorporate.com User Reviews
What Incorporate.com does well:
Most of the positive reviews we see consist of successful transactions and resolution of complaints. Incorporate.com seems to perform well for customers who order LLC transactions. Some clients see the company as reasonably priced as well. Those who had successful transactions said that they received their LLC kits within a week.
What Incorporate.com does not do well:
Clients consistently complain about the quality of their customer service representatives. According to some reviewers, they view the problem as not being able to communicate with Incorporate.com's management team. Aside from that, clients are being charged for registered agents without any warning, thereby adding an additional $235 worth of fees that they did not approve.
What Online Legal Service is Right for You?
Most Helpful Positive User Review:
"Great company, they were upfront with the registered agent fee and thoroughly explained all aspects of the process. The registered agent service has saved me countless late fees and I will continue to use them for all my companies."

– Sharpshooter
Most Helpful Negative User Review:
"Incorporate.com helped with filing as an LLC. After completion they made a strong sell to be my registered agent. After one year of providing this service I realized they weren't providing any service at all. When I attempted to cancel my service they threatened to send me to collection agency."

– Ian
Incorporate.com Pricing
Incorporate.com has three pricing options. The most affordable one is their $99 Starter Plan, but the state fees are excluded, amounting to up to $356 or more depending on the client's location. Their most expensive plan is called The Works, which is worth $699, exclusive of state fees.
| | The Starter | The Essentials | The Works |
| --- | --- | --- | --- |
| Price | $99 | $299 | $699 |
| Additional state fees (varies by state) | $60-$500 | $60-$500 | $60-$500 |
| Completion & filing of formation documents | ✔ | ✔ | ✔ |
| Compliance Kit and company seal (free shipping) | ✔ | ✔ | ✔ |
| Business License Compliance Package | ✔ | ✔ | ✔ |
| Federal Employer Identification Number (EIN) | ✔ | ✔ | ✔ |
| LLC Operating Agreement | ✕ | ✔ | ✔ |
| Online Guidebook: Foundation for Success | ✕ | ✕ | ✔ |
| Business Coaching | ✕ | ✕ | ✔ |
In the chart above, we compared a few of the most important features among the three plans that Incorporate.com offers. All three plans offer completion and filing of documents, a $50,000 Corporate Veil Guarantee, as well as access to online tools. The two higher tiered plans have added services, such as LLC Operating Agreements, an online guidebook, and business coaching.
Incorporate.com does mention the Registered Agent Service on a separate page in their website, but it does not include any mention of it in the initial pricing pages. Reviews mentioned that Incorporate.com charges an extra $235 for an agent.
Incorporate.com Legal Services Features
Check out the list below of some of Incorporate.com's features.
Pass-through taxes. There's no need to file a corporate tax return. LLC owners report their share of profit and loss on their individual tax returns, meaning you avoid double taxation.
No residency requirement. Those who are applying for an LLC need not be U.S. citizens or permanent residents.
Legal protection. Creating an LLC means gives you limited liability for business debts and obligations.
Enhanced credibility. Partners, suppliers, and lenders may look more favorably on your business when it's an LLC.
Useful Incorporate.com Resources
Best Online Legal Services Software — Read our buyer's guide for a comparison of the top online legal services for small businesses. We compare Rocket Lawyer vs. LegalZoom vs. Docracy to give you an idea of which online legal service will work best for your business needs.
What Is An LLC & How Do You Form One? – If you are interested in forming an LLC, look at our guide and find out how you can form one.
Best Business Structure: LLC vs S Corp vs C Corp & More – Are you wondering which business structure is ideal for you? Find out the difference between an LLC, S Corp, C Corp and other business structures.
Incorporate.com Overview Video
This video shows why you should incorporate your business and how Incorporate.com can help.
Top Incorporate.com Alternatives
Not sure if Incorporate.com is the right fit for you? Read our online legal services comparison guide.