Infiniti HR is a PEO solution that provides small and medium sized businesses with administrative and HR functions such as payroll and tax administration, workers' compensation, risk and compliance and benefits administration. We compiled Infiniti HR reviews from around the web to determine what customers think about the company.
For an in-depth comparison of the three top PEO providers, read our buyer's guide.
Infiniti HR Customer Reviews
Overall experience: Good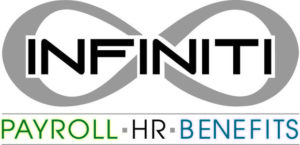 Ease of use: Good
Customer service: Good
Summary of Infiniti HR Customer Reviews
We scoured available reviews online and found that Infiniti HR has generally good ratings. Here's what we found:
What Infiniti HR does well:
Users who recommend Infiniti HR really liked its intuitive and user-friendly interface making it easy for their employees to use.
What Infiniti HR does not do well:
Users who left negative reviews said that there were a lot of difficulties in implementing Infiniti HR. Some users also cited poor customer service during the times that they experienced difficulties using the platform.
Most Helpful Positive Review
A user who left a positive comment on the review site, G2 Crowd, said that Infiniti HR is very helpful especially for employees using an HR self-service program for the first time. He mentioned that he received a lot of great feedback from the team about the ease of using a one stop shop to manage their payroll, benefits, timesheets and performance evaluation requirements.
Most Helpful Negative Review
A user who left a negative review on G2 Crowd said that when they signed on with Infiniti HR, the implementation timeframe was understated so it became frustrating and not-time efficient as they weren't able to launch it on time.
Infiniti HR Pricing
Infiniti HR's pricing is not published online and interested parties must schedule a consultation with a sales representative to get a quote. Infiniti HR provides customized rates depending on the needs of each company. Other factors also affect the pricing such as business industry, state where the company is located and job classifications within the organization.
Infiniti HR Services
Below are samples of Infiniti HR's PEO services published on its website:
HR Functions:
Provision of experienced professionals in HR, benefits, payroll and risk management
Online PEO platform to access to payroll, benefits and personnel data
Creation of professionally written employee handbooks, policies, procedures and practices
Offers up-to-date information on labor regulations, workers' rights and work site safety
Tax filing and management
Employee Management:
Provides access to comprehensive benefits such as 401(k), Section 125 plan and comprehensive insurance benefits
Delivery of timely and accurate payroll
Processing of claims
Provides access to payroll information, benefits, personnel data, vacation and sick time accrual, and specialized reports
Small Business PEO Buyer's Guide
Not sure if Infiniti HR is the right small business PEO provider for you? Check out our PEO buyer's guide comparing top three providers.