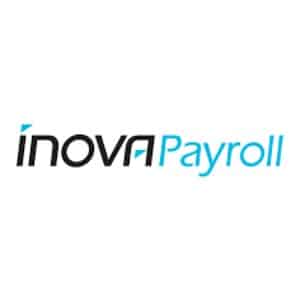 Inova Payroll provides online solutions for payroll and human capital management (HCM) needs. Its product suite aims to streamline HR processes while keeping you compliant with changing labor laws and employer regulations. It is best for restaurateurs and other businesses that want customizable payroll and HR solutions with dedicated support.
What We Recommend Inova Payroll For
Inova Payroll offers a wide range of cloud-based payroll and HCM solutions for small businesses. Its product suite ranges from time tracking and payroll processing to benefits administration and performance reviews management. It supports various industries (such as restaurant, hospitality, and healthcare businesses), offering customization, access to a team of certified HR professionals, and the option to outsource your day-to-day HR administrative tasks.
In short, Inova Payroll is best for:
Startups with limited HR expertise looking to outsource day-to-day employee management tasks: Inova has a team of certified professionals who can provide complete HR outsourcing services (such as recruiting new hires, processing payroll, and managing employee benefits). You also get on-call HR support, plus access to an after-work hours number that you can contact for emergencies.
Entrepreneurs in the restaurant industry: Aside from processing employee pay, Inova Payroll has restaurant-specific features to help you manage tip calculations and payments—it ranked in our restaurant payroll software guide. You can also integrate point-of-sale (POS) systems to its platform.
Companies with a unique business structure that need a customizable HCM solution: Inova's cloud-based HCM system allows you to configure payroll and HR processes to fit your business' needs. Its platform lets you manage applicants, new hire onboarding, benefits, training programs, and employee performance reviews. Comparable with ADP, it ranked No. 2 in our guide to best ADP competitors.
When Inova Payroll Would Not Be a Good Fit
Companies with more than 1,000 employees: Inova has a plan for businesses up to 50 employees and for businesses up to 1,000. Any more than that, and the service may not be able to handle your payroll and HR needs. For more options, check out our top recommendations for HR payroll software.
Small companies that need bare-bones, low-cost payroll services: Inova offers customizable payroll and HR services and includes more than some small businesses need—and charges for it. In addition, it's more expensive the more you pay employees, i.e., weekly vs bimonthly. For more affordable payroll software options, check out our free payroll software guide.
Inova Payroll Overview
PROS

CONS

Offers a two-year price guarantee for payroll outsourcing services
Pricing isn't transparent; it charges by paycheck and pay run
Access to dedicated specialists
Additional features (such as payroll tax filing and direct deposits) cost extra
Excellent customer service
Limited third-party software integrations
Inova Payroll Pricing and Features
Inova Payroll's pricing is not published on its website and is available only upon request. Based on the quote that I received, payroll processing for 20 employees costs nearly $4,000 per year. This is inclusive of weekly payroll runs, sealed paychecks and direct deposit vouchers, paid time-off (PTO) accruals, and standard payroll reports (including new hire reporting). The quote also contains add-on fees for ACH direct deposits and payroll tax filings (federal, local, and state).
Here is a breakdown of the fees:
Payroll processing: $24 per weekly pay cycle plus $1.60 per processed paycheck
ACH direct deposits (add-on): $9 per weekly pay cycle
State and federal tax processing and filings (add-on): $6 per weekly pay cycle
Quarterly state and federal tax returns (add-on): $31.50 per quarter
Year-end tax filings (add-on): $29 plus $5.95 per W-2/1099 form
Note that the said quote only covers payroll tax filing for one state. Multi-state filings cost $6 per weekly pay cycle for each additional state. A fee of $31.50 per quarter is also added for quarterly tax returns.
Aside from payroll tax filings and direct deposits, Inova has several optional payroll services. Some of these paid add-ons include basic payroll data entry, employee-manager self-service tools, garnishment setup and compliance, and workers' compensation tracking.
In addition, Inova offers a two-year price guarantee for its payroll services. This ensures that you will not experience any price increases within 24 months.
The pricing scheme for Inova's HCM solutions and HR outsourcing services follows a monthly billed subscription that is priced on a per employee basis. Similar to its payroll solution, you have to contact Inova to request a quote.
Payroll Processing
With Inova Payroll, you have multiple options to pay your employees—via paper checks, direct deposits, and debit pay cards with ATM access. You also get real-time calculations, garnishments, new hire reporting, multi-year history tracking, and unlimited earnings, deductions, and distributions.
For restaurateurs, Inova Payroll has restaurant-specific features like POS integration and tip reporting. You can set up minimum wage alerts and get the information you need to file your annual Federal Insurance Contributions Act (FICA) tips credit. It also provides you all the necessary data to complete Form 8027 for the Internal Revenue Service (IRS). This is an important feature since it lets you know how much additional money you need to pay in allocated tips (if ever employees' reported tips are not enough).
Payroll Taxes
Aside from processing accurate payroll taxes, Inova can help you handle tax changes (on federal, state, and local levels) that may happen throughout the year. This includes managing tax rate change letters and tax penalty notices for employees. Inova also has a professional tax team that monitors labor law updates and resolves notices on your behalf to keep you in compliance.
Payroll Reports
Inova Payroll has a selection of standard payroll reports that include payroll registers, check reconciliation reports, direct deposit ledgers, 401(k) reports, department summary and deduction reports, and payroll tax distribution reports. You can also configure existing reports and create ad hoc ones directly from the system.
Time Tracking
Inova offers a cloud-based time tracking solution for capturing your employees' clock-ins/outs. Available as an add-on tool, you and your staff can use it to check work schedules, correct missing time punches, and request PTO. System administrators can also set up rules that comply with federal, state, and local laws for breaks, overtime, paid sick leave, and fair scheduling.
Group Benefits
Certain employers are required to provide benefits to their employees as part of the Affordable Care Act (ACA). For this add-on solution, Inova Payroll offers a variety of group plans that include health, dental, and vision benefits. It has also partnered with many of the top health insurance carriers such as Blue Cross Blue Shield, Aetna, and UnitedHealthcare.
However, the coverage of its group health insurance products are limited. As of this writing, Inova only offers health plans in Florida, Georgia, Kentucky, Maryland, New York, North Carolina, Pennsylvania, South Carolina, Tennessee, Texas, Virginia, Washington D.C., and Wisconsin.
HCM Solutions
For midsized businesses looking for HCM software, Inova offers a wide range of online solutions to help you manage all facets of the employee life cycle. What's great about it is that all of its HCM solutions integrate with one another, enabling you to streamline essential HR processes. Here are some of its functionalities:
Applicant tracking: Custom careers page, job requisitions with approval workflows, candidate ratings and reviews, an applicant sourcing dashboard for identifying best recruiting sources, and applicant data that can be converted into employee data with just one click.
Onboarding: Online new hire forms (including W-4s and I9s), credit and background checks (via integration with E-Verify), onboarding workflows with checklists and reminders, and a real-time dashboard for tracking onboarding progress.
Learning management: Custom learning sessions, compliance and safety training management, a library of readily available and engaging training content, and learning performance tracking through progress reports, analytics and custom reporting.
Talent management: Online performance reviews for employees and managers, review forms with various question types (like numeric values, fill in the blanks, and drop down lists), weighted questions, multiple reviewers for employees (such as feedback from several managers and peers), and a dashboard to track progress.
Benefits administration: Unlimited and customizable benefit offerings, employee benefits enrollment via desktop browser and mobile apps (for iOS and Android), enrollment forms with step-by-step guides, automatic data flows to Inova Payroll for pay processing, and a dashboard allowing administrators to track status.
ACA reporting: Free ACA reporting training sessions, access to various reports (such as ACA eligibility, affordability, and status audit reports), and the printing, distribution, and filing of Forms 1094-C and 1095-C.
Employee communication: Company-wide announcements, collaboration tools, an online employee directory, and employee/manager self-service tools (via desktop browser and mobile apps) for accessing pay slips, updating personal information, viewing and printing tax forms, and requesting/approving PTOs.
HR Outsourcing
Inova can also help you create HR-related policies, performance management and counseling programs, and an employee handbook. If you want to outsource HR administrative tasks, Inova has a team of certified HR professionals who can handle recruiting, pay processing, benefits administration (including online employee enrollments), and ACA reporting for you. In addition, they can assist you in building HR processes and workflows that fit your business' requirements.
Inova Payroll Ease of Use
Easy to learn and use
Intuitive interface
Self-service onboarding
Guided payroll setup for new clients
Dedicated support team and payroll/HR specialists
On-call HR and an after-hours emergency contact number
Inova Payroll has an intuitive interface that's generally easy to learn and use. Its payroll solution can handle both employee and contractor pay processing, while its HCM software has a wide suite of integrated HR solutions to help you efficiently handle essential employee management processes.
In terms of payroll system implementation, new clients are provided support to help them get the Inova Payroll up and running. The service even includes assisting new clients in processing their first payroll.
Customer service-wise, Inova is known to provide excellent support to its clients. This is based on online feedback from real users who call out its outstanding customer support as a major feature. The service includes access to HR specialists and a dedicated support team. Clients who subscribed to Inova's HR outsourcing services even get an after-work hours number that they can contact in case they have pressing employee-related concerns or require immediate assistance.
Top Inova Payroll Alternatives
| | | |
| --- | --- | --- |
| Best for: Small businesses (with up to 100 employees) wanting easy-to-use software | Best for: QuickBooks accounting small business customers | Best for: Growing businesses planning to scale |
| Base monthly fee from: $19 | Base monthly fee from: $45 | Base monthly fee from: $59 (DIY payroll option) |
| Per-employee monthly fee from: $6 | Per-employee fee from: $4 | Per-employee fee from: $4 |
| | | |
If you're not sure Inova Payroll is right for you, see how it compares with our other payroll software.
What Users Think About Inova Payroll
There are very few up-to-date Inova Payroll reviews online as of this writing. Those who left feedback on third-party review sites (like Capterra and G2) commended the provider's excellent customer service, adding that its support team is very helpful and responsive. Several reviewers also like its user-friendly interface and efficient payroll processing tools. Meanwhile, some users wished that its basic payroll service included self-service tools allowing employees to view pay slips online.
At the time of publication, Inova Payroll reviews earned the following scores on popular user review sites:
Bottom Line
Inova Payroll offers online payroll and HCM solutions that enable you to streamline essential HR processes. It provides businesses with payroll tools for processing both employee and contractor payments in addition to the features they need to outsource HR or get its all-in-one HCM platform. Although pricing isn't transparent, and its weekly payroll processing fees may be expensive compared to similar providers, you get a dedicated support team and HR specialists who can help you resolve payroll concerns and employee-related issues.
Sign up for a free Inova Payroll demo today.